'This is a complete attack:' At least 31 anti-LGBTQ+ bills introduced this session in Mississippi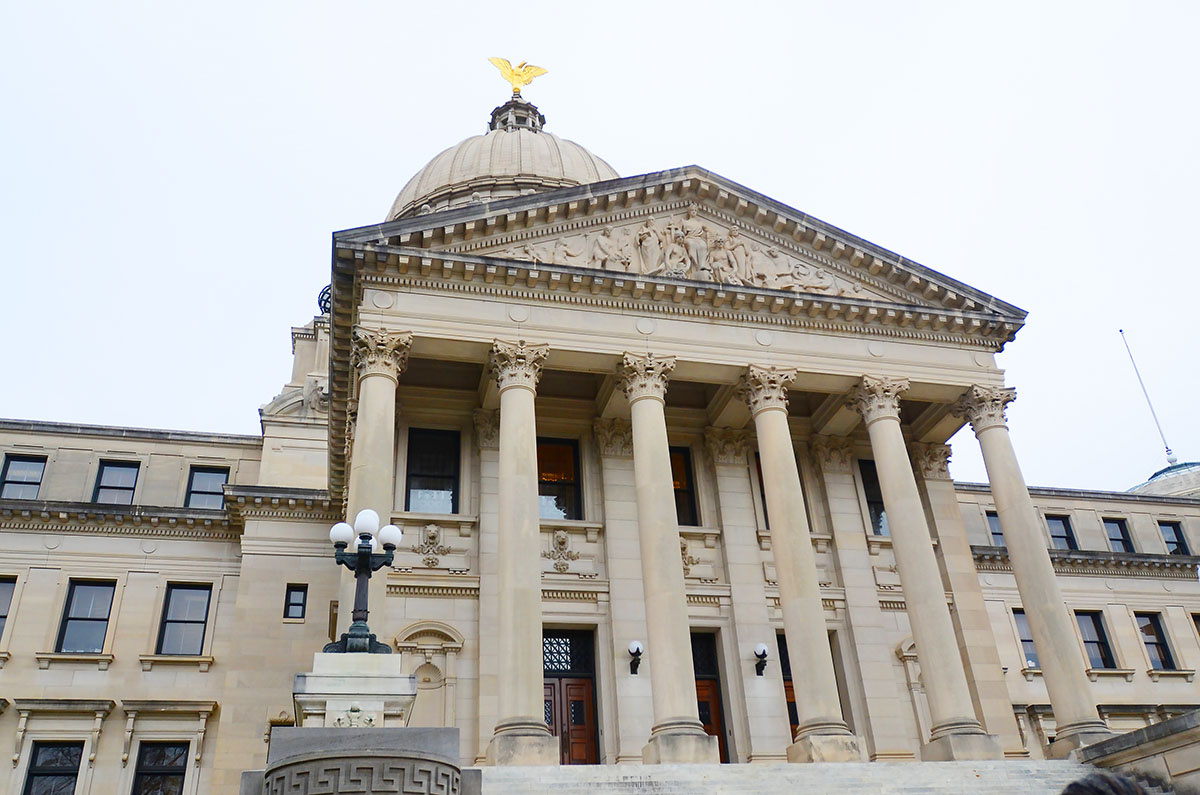 'This is a complete attack:' At least 31 anti-LGBTQ+ bills introduced this session in Mississippi
Lawmakers have introduced 31 bills targeting the rights of LGBTQ+ Mississippians in education and health care as the first deadline to pass bills out of committee approaches.
It is likely the highest number of anti-LGBTQ+ bills introduced in any state legislature so far this year, say civil rights and LGBTQ+ advocates in Mississippi. Second to Mississippi is Missouri, where lawmakers have introduced 29 bills, according to a tracker from the American Civil Liberties Union.
Just eight bills targeting the LGBTQ+ community were introduced last year in Mississippi, according to advocates.
"I don't know about anybody else, but my head is kind of spinning from all of this," said Rob Hill, the state director of the Human Rights Campaign Mississippi. "I've never seen anything like this from the years that I've been working in Mississippi. I get it if anybody else is overwhelmed by this, because I certainly am."
Hill spoke during a call on Monday held by advocates – including the ACLU, the Southern Poverty Law Center, the Immigrant Alliance for Justice and Equity, and the Trans Program.
The explosion of anti-LGBTQ+ bills, advocates said, is in part tied to this year's election in Mississippi. The state's trans community – the explicit target of many of these bills – is small. Last year, the Williams Institute, a research institute at the University of California, Los Angeles, School of Law, estimated there are just 9,600 trans adults in Mississippi and 2,400 trans youth, a fraction of the nearly 3 million people who live in the state.
The bills range in scope and severity. Two House bills would prevent gender-confirmation surgery from being performed on anyone under the age of 21 in Mississippi; two more Senate bills would make this kind of surgery a form of child abuse. Another replicates Florida's "Don't Say Gay" Act.
Many of the bills that advocates are tracking are duplicates, and most won't make it out of committee. But research by the Trevor Project, a nonprofit focused on suicide prevention among LGBTQ+ youth, has shown that bills don't have to pass in order to have a harmful affect on the community's mental health.
The bill with the fastest legs – House Bill 1125, also known as the "Regulate Experimental Adolescent Procedures Act," or REAP – passed out of the House on Jan. 19. Authored by Rep. Gene Newman, R-Pearl, it would prohibit Mississippi doctors from performing gender-affirming surgery or writing prescriptions for hormone replacement therapy or puberty blockers to minors.
Families could not be reimbursed by insurers or Medicaid for these procedures. Any doctor that violated the law would lose their license and tort claim protections and could be sued under a "civil claim of action" for 30 years.
On the call, McKenna Raney-Gray, staff attorney for the ACLU's LGBTQ Justice Project, noted the bill is based on misconceptions about trans health care. Gender-affirming care is not "experimental," she said, but is endorsed by major medical associations including the American Academy of Pediatrics and the American Medical Association.
"The terminology that they're using in the names of the acts is incredibly inaccurate and mischaracterizing everything about gender-affirming care," Raney-Gray said.
Mississippians under 18 aren't getting gender-confirmation surgery in the state. On the floor, Rep. Nick Bain, R-Corinth, said he doesn't know of any Mississippi children who've received it. The University of Mississippi Medical Center had 47 "visits" regarding gender affirming care between 2017 and 2022, but Bain said he is unsure if any of those patients were minors.
Trans youth in Mississippi – namely 16- and 17-year-olds – are receiving hormone replacement therapy, though advocates suspect this is likely not happening at high rates. While this form of treatment has been shown to improve mental health and reduce suicidality, it can be difficult for trans youth to obtain if they lack family support, the financial means, or access to supportive doctors.
"It breaks my heart y'all, because it's nowhere near accurate," said Jensen Luke Matar, the director of the nonprofit Trans Program. "It's fluffed up in a way to make it seem like they're working hard to protect our children, and it's the exact opposite."
Across the country, research has shown that anti-LGBTQ legislation is linked to more Internet searches about suicide and depression.
In Texas, after Gov. Greg Abbott ordered child welfare officials to investigate reports of children receiving gender-affirming care as child abuse, a 16-year-old transgender boy attempted suicide. After his family sought treatment, they were investigated for child abuse, according to a lawsuit.
Last week, HB 1125 was assigned to a Senate committee. On the call, advocates speculated the reason for its speedy movement in the Senate is that the lieutenant governor, Delbert Hosemann, faces a challenge from the right this year in Sen. Chris McDaniel.
"It's just chess," Matar said. "They're playing chess, and they're using the most vulnerable population as their pawns."
"This is a complete attack," he added.
Raney-Gray said that many of the introduced bills in Mississippi are identical to bills filed across the country in the last year. HB 1125 is similar to legislation in Alabama and Arkansas, but she said it comes with a significant edit.
While the version of the REAP Act that passed in Alabama and Arkansas made it a crime for doctors to provide gender-affirming care, Mississippi's bill only imposes civil penalities.
Raney-Gray said the changes to Mississippi's seem designed so that the REAP Act holds up in Mississippi's courts, while the bills in Alabama and Arkansas have been blocked by the courts.
Anti-LGBTQ+ bills identified by advocates:
HB 576: Gender reassignment surgery or services; prohibit performing or paying for.
HB 1124: Gender reassignment surgery or services; prohibit performing or paying for.
HB 1258: Gender Transition Procedures; prohibit for persons under age twenty-one.
HB 1126: Transgender procedures; restrict for persons under age 21.
SB 2760: Mississippi Help Not Harm Act; enact.
HB 1127: MS Safe Adolescents from Experimentation (SAFE); create to prohibit providing gender transition procedures to minors.
HB 1125: Regulate Experimental Adolescent Procedures (REAP) Act; create to regulate transgender procedures and surgeries.
SB 2770: Gender reassignment surgery; criminalize performance of upon minors.
SB 2861: Insurance; prohibit mandates for gender reassignment surgery or services.
SB 2864: State funded health plans and Medicaid; prohibit payment of gender reassignment surgery or services
HB 456: Child abuse; revise definition to include gender reassignment.
SB 2883: Child sex abuse; include chemical or physical sterilization of child within definition of.
HB 509:"Families' Rights and Responsibilities Act of 2023″; enact.
HB 1476: "Families' Rights and Responsibilities Act of 2023"; enact.
HB 1478: Parental rights; establish fundamental right of parents to direct the upbringing, education and care of their children.
SB 2763: Families' Rights and Responsibilities Act; enact.
HB 1489: "Families' Rights and Responsibilities Act of 2023"; enact.
HB 1479: Parental rights; establish fundamental right of parents to direct the upbringing, education and care of their children.
HB 1480: "Parents' Bill of Rights Act of 2023"; enact.
SB 2761: Parents' Bill of Rights; enact.
SB 2765: Mississippi Families' Rights And Responsibilities Act
HB 1074: The Title IX Preservation Act; enact.
SB 2820: "Transparency in Education Act"; prohibit certain curriculum in public schools without parental consent
SB 2773: The Defense of Title IX Act; enact.
HB 1144: Title IX Preservation Act; create.
SB 2076: Title IX Preservation Act; enact
HB 1367: The Academic Transparency Act of 2023; enact.
HB 1045: Libraries; regulate the material that is curated for children and younger teens.
SB 2141: Distribution of obscene materials; delete exemption for public school libraries.
SB 2764: Parental rights in education; prohibit instruction regarding sexual orientation or gender identity in K-12
SB 2058: School counselors; delete requirement of counselors to abide by the American School Counselor Association Code of Ethics.
This article first appeared on Mississippi Today and is republished here under a Creative Commons license.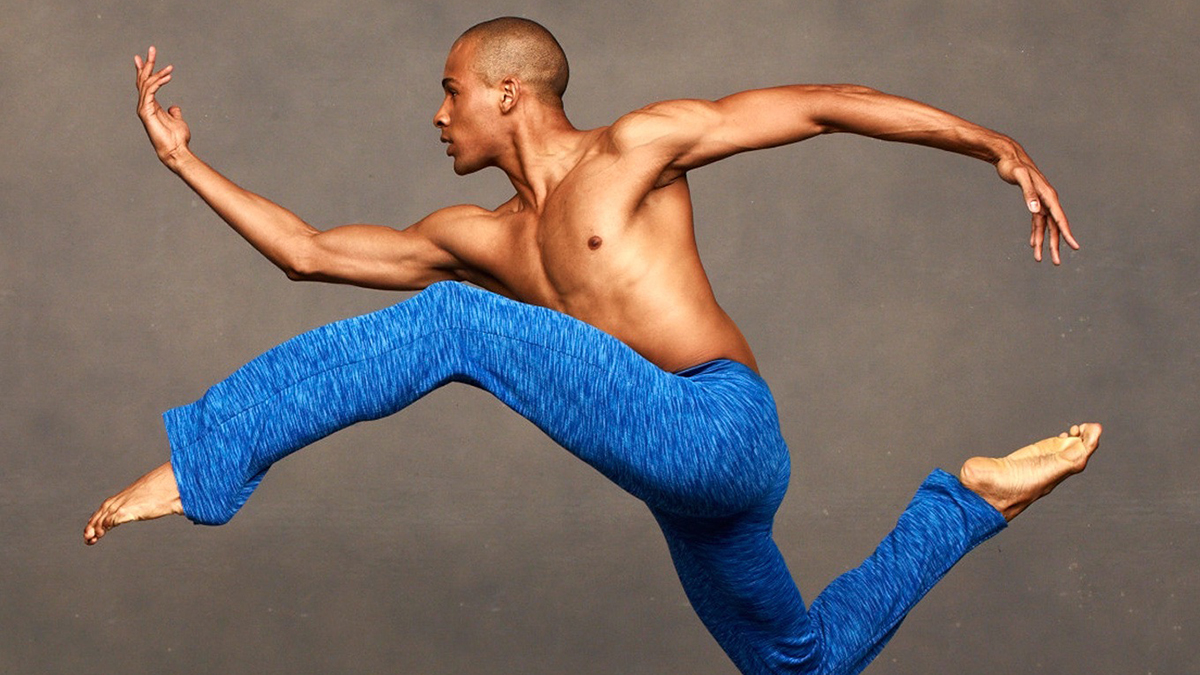 On this day in 1958
MARCH 30, 1958
When Alvin Ailey and other young, modern Black dancers performed at New York City's 92nd Street Y, it was meant to be a one-night event. Instead, the Alvin Ailey American Dance Theater company introduced the world to the discovery of what Black dancing could be, performing for audiences in 71 countries, including kings and queens.
Ailey grew up in Texas, "glued to my mother's hip. Sloshing through the terrain. Branches slashing against a child's body. Going from one place to another. Looking for a place to be. My mother off working in the fields. I used to pick cotton."
In 1960, Ailey debuted Revelations, regarded as a masterpiece. Through his dances, he sought to show "dark deep things, beautiful things inside me that I'd always been trying to get out." And when his friend, fellow choreographer Joyce Trisler died, he created a dance to honor her —a dance that illustrated both loneliness and celebration.
"I couldn't cry," he later confessed, "until I saw this piece."
In 1988, he received Kennedy Center Honors, with legendary broadcaster Walter Cronkite introducing him as "a choreographer who helped free Blacks from the cage of tap-dancing."
Dying of AIDS, Ailey passed on his company to Judith Jamison, who said, "Alvin breathed in and never breathed out." She continued: "We are his breath out."
A 2021 documentary details his journey, and the Ailey school remains the largest place in New York City dedicated to training dancers.
This article first appeared on Mississippi Today and is republished here under a Creative Commons license.
Mississippi lawmakers resolve impasse over K-12 spending, hope to end session Thursday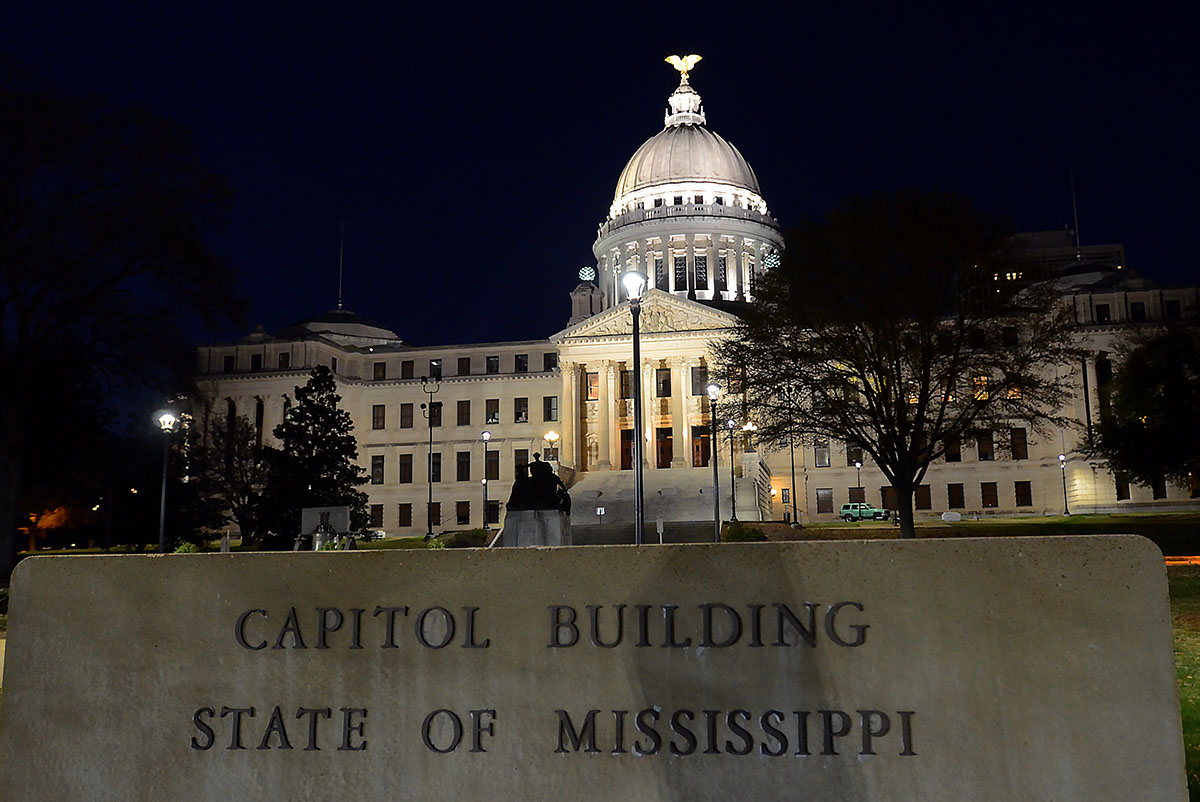 Mississippi lawmakers resolve impasse over K-12 spending, hope to end session Thursday
The Mississippi Legislature, finally reaching a budget accord, worked late Wednesday night to pass that agreement with hopes of ending its 2023 session on Thursday.
A key peg in that deal is an agreement between House and Senate leaders to provide an additional $100 million for local school districts. The agreement will be divvied out to schools based on student enrollment with the understanding the money cannot be used to provide pay raises for administrators.
A key obstacle in the prolonged budget stalemate that began before last weekend was the desire of the Senate to place an additional $181 million in the funding formula in state law that provides for the basic needs of local school districts.
The Senate plan was to make minor adjustments in the Mississippi Adequate Education Program formula, and fully fund it for an additional $181 million for the first time since the 2007-08 school year.
READ MORE: Senate, Hosemann want to spend $181 million more to 'fully fund' public education in Mississippi
But House Speaker Philip Gunn and other members of his leadership team opposed placing additional money in MAEP. They have been advocates in the past of scrapping or overhauling the program.
Gunn stressed late Wednesday the additional $100 million will not go into the formula. But it will be provided to the schools, like the MAEP is, based on student enrollment. And while school districts will not have as much discretion as with MAEP in how the funds are spent, they still will have significant leeway in expending the funds.
Overall, Gunn said he is pleased with the agreement.
"We are going to make significant progress tonight and probably finish up on Thursday," he said. "We are grateful to the Senate for working with us."
The agreement also will include additional funds to deal with the devastation caused by last week's tornadoes that ripped through the Delta and north Mississippi killing at least 21. Final details of the amount of money that will be set aside for storm relief was still undecided late Wednesday.
Lt. Gov. Delbert Hosemann said the amount of funding "will be a significant amount of money."
The agreement will take shape in multiple appropriations bills that must be passed by both chambers. Additionally, a handful of general bills — some controversial — still are pending to be taken up.
House Bill 1020 is perhaps the most controversial. In its original form it created a separate judicial district in the white and more affluent areas of Jackson where the judges would be appointed instead of elected by the Black majority population of the city.
A version of that proposal is still alive and expected to be taken up on Thursday.
Another measure, Senate Bill 2343, would give Capitol Police, under direction of the state Department of Public Safety, jurisdiction to patrol within the entire city of Jackson.
But efforts to restore the state's initiative process where citizens can gather signatures to place issues on the ballot for voters to decide was not part of any agreement. That proposal is dead for the session unless an additional agreement is reached overnight. The state had an initiative process until May 2021 when the state Supreme Court ruled it invalid because of a technical flaw. At the time, legislative leaders vowed to fix the concerns of the Supreme Court and restore the process. But for the past two sessions, legislative leaders have been unable to agree on a fix to restore the process.
READ MORE: Senate, in 11th hour, tries to revive ballot initiative measure it previously killed
This article first appeared on Mississippi Today and is republished here under a Creative Commons license.
Senate rejects Robert Taylor's nomination for state superintendent of education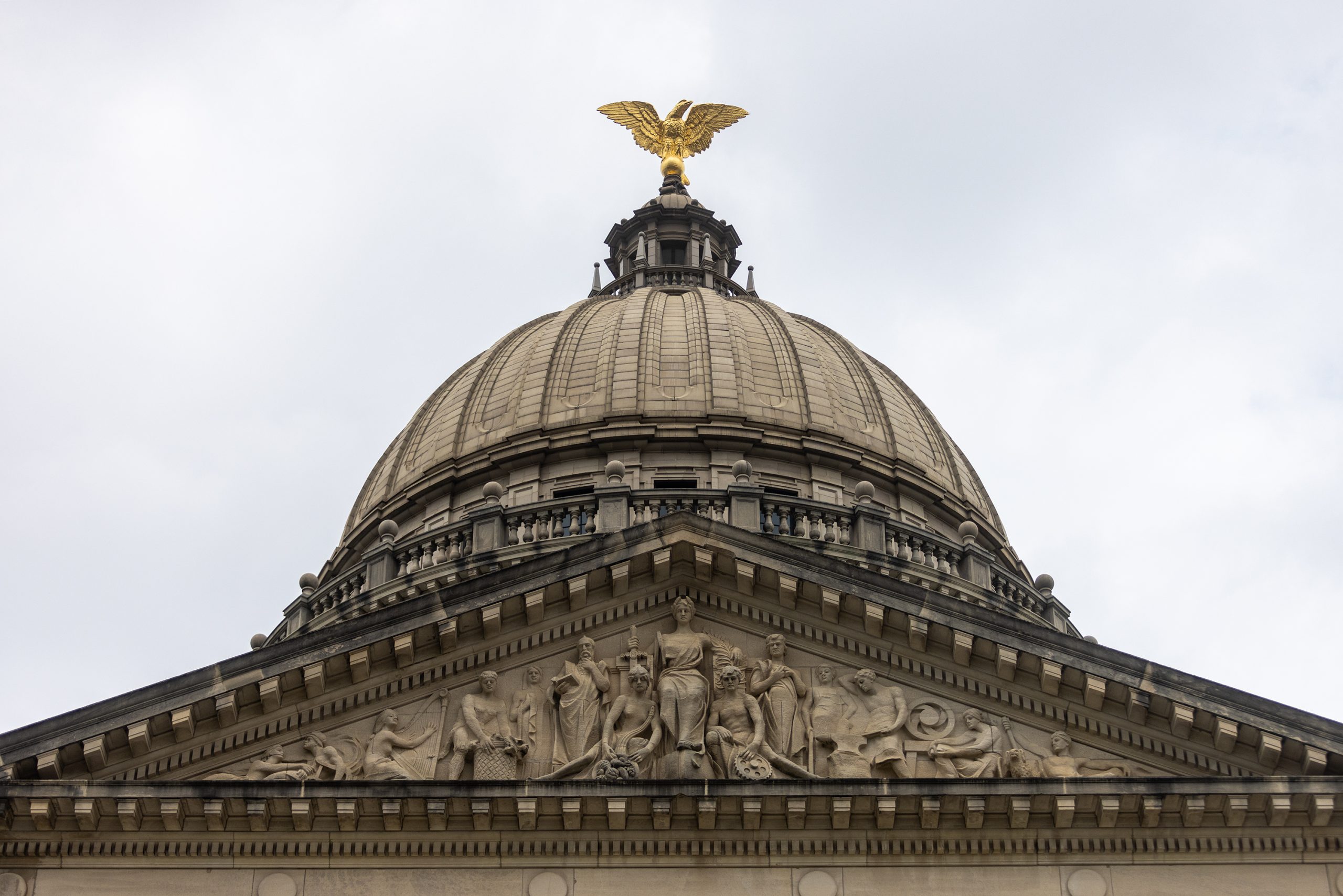 Senate rejects Robert Taylor's nomination for state superintendent of education
The Senate rejected the nomination of Robert Taylor for state superintendent of education on Wednesday.
Taylor was most recently a deputy state superintendent for the North Carolina Department of Public Instruction before starting his role here on Jan. 17. A native of Laurel, he earned his bachelor's degree from the University of Southern Mississippi and has worked in North Carolina schools since 1992. 
The state superintendent oversees Mississippi's 870 public schools and is appointed by the State Board of Education. Once the board makes a selection, that person must be confirmed by a nominations subcommittee and the Senate Education Committee before being approved by the full chamber with a vote. Taylor's nomination passed through the first two steps before failing the Senate vote 21-31. 
Senators expressed concerns during the Senate Education Committee vote on Tuesday that Taylor had worked outside of Mississippi for most of his career, citing that this was the same reason they had just rejected Gov. Tate Reeves' nomination for the State Board of Education. Taylor's predecessor Carey Wright is not a Mississippi native and took the position after working in District of Columbia Public Schools.
"This is nothing personal with me, but it's absolutely what this Capitol needs (sic) to stay consistent with your votes, and I will be staying consistent with mine," said Sen. Michael McLendon, R-Hernando. 
Sen. Hob Bryan, D-Amory responded to these concerns both in committee and on the Senate floor, arguing the state doesn't take this stance with many other positions as not to limit the options. 
"I don't understand the notion that we only want people from Mississippi, I thought we wanted people from other states to come here," Bryan said. 
Sen. Chris Johnson, R-Hattiesburg, chaired the education nominations subcommittee and was one of five Senate Republicans who voted in favor of Taylor. 
"We talk about brain drain – well here was a chance to bring someone back," Johnson said. "In conversations I had with him, I thought he answered things well. He praised what Mississippi has done with education in the last 10 years and said he wants to continue that trend. I thought he had a great knowledge of education and what's going on here."
Sen. Brice Wiggins, R-Pascagoula, expressed frustration with lack of transparency in the hiring process, saying on Tuesday he was "disgusted" with the way it was handled. This concern was also discussed at the March 15 hearing to interview Taylor and State Board of Education Chair Rosemary Aultman, where Aultman answered questions about the hiring process from senators.
The Joint Legislative Committee on Performance Evaluation and Expenditure Review (PEER) reviewed the hiring process at the request of legislators, finding the board lacked a standard scoring method for evaluating candidates and the selection process "lacked transparency," as finalists for the position were not shared publicly despite the consulting firm proposing to do so. 
Aultman responded to these concerns, saying applicants for the position asked to remain anonymous, and the board chose to honor the request. Aultman also explained the board developed a list of attributes an ideal candidate would have and judged applications based on how well they matched the list. For finalists, while they were not scored by a rubric, Aultman said each board member did rank the four options. 
Aultman reiterated this support for Taylor and the hiring process after Taylor was rejected by the Senate in a statement from the Mississippi Department of Education. 
"The State Board of Education conducted a fair, competitive and rigorous application process to select the most qualified candidate to fulfill the duties of state superintendent of education," she said. "The search firm we hired was helpful in giving the board direction, and we are confident we selected the best candidate."
Sen. Daniel Sparks, R-Belmont, also raised concerns on the Senate floor that the school district Taylor led in North Carolina did not significantly improve under his nearly 10-year tenure. Between 2015 and 2019, the years for which data is publicly available from the North Carolina School Report Cards website, the Bladen County School District did see more schools meeting their growth targets, as well as the number of C-rated schools rising from four to seven. D-rated schools had fallen from eight to three between 2015 and 2018, before jumping back up to six in 2019. This data does not represent all of the years that Taylor led the district. 
Taylor has previously said at State Board of Education meetings that assisting low-performing districts was one of his top priorities, and had visited all but one of them in his first two months on the job to learn about their needs. 
"It is our duty and responsibility to be able to get in and work with those districts before they end up on the list being over by the state," Taylor said at the March 15 committee hearing. "We don't have the capacity to take over ten or eleven districts, but we do have the ability to be able to get into those districts and help them build capacity." 
Dennis DeBar, R-Leaksville, chair of the Senate Education Committee, said he voted against Taylor for multiple reasons, but most specifically because he "wanted to see someone with a better resume on low-performing schools."
Taylor would have also been the second Black state superintendent after Henry L. Johnson, who also came to Mississippi from North Carolina in 2002. Some have raised concerns that race placed a role in this rejection. 
"Any time you put politics and partisanship and race ahead of serving the state of Mississippi, we do our citizens a great disservice," said Sen. John Horhn, D-Jackson. 
The State Board of Education said in a press release that they will schedule a special-called board meeting in the coming days to name an interim and begin a new search process. 
This article first appeared on Mississippi Today and is republished here under a Creative Commons license.
Did you miss our previous article…
https://www.biloxinewsevents.com/?p=229528