Rep. Thompson, NAACP call for federal racial equity investigation at call center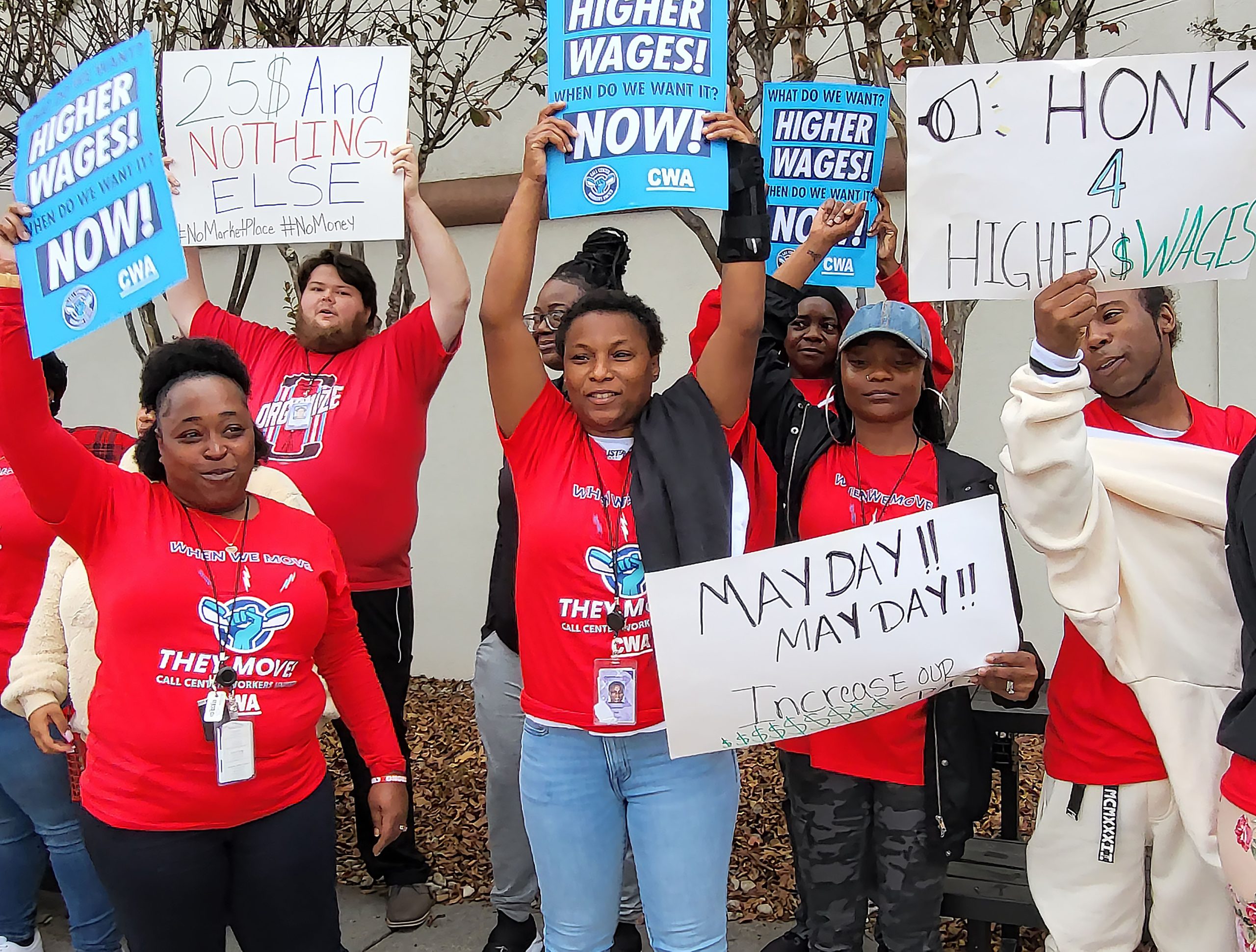 Rep. Thompson, NAACP call for federal racial equity investigation at call center
Mississippi call center workers and the NAACP are calling on the Biden administration to investigate equity and racial disparities at one of the country's leading federal contractors, Maximus, which employs nearly 800 people in Hattiesburg.
The bulk of those frontline employees in Mississippi are Black women who handle customer service calls about Medicaid, Medicare and the Affordable Care Act.
The heads of the NAACP (National Association for the Advancement of Colored People) and union Communication Workers of America (CWA) delivered a letter Thursday on behalf of workers to the federal office charged with investigating discriminatory practices at federally contracted companies.
NAACP Director Derrick Johnson and CWA President Chris Shelton, who signed the letter, wrote that women of color at the company face barriers to move beyond the company's lowest rungs, according to a copy obtained by Mississippi Today. The letter, addressed to Office of Federal Contract Compliance Programs Director Jenny R. Yang, says Maximus has failed to "address systematic racial disparities within its workforce."
The letter alleges the company may be in violation of regulations that require federal contractors to "identify problem areas where impediments to equal employment opportunity may exist" and create programs to correct those problems.
"I know that I am a great employee," Daija Arrington, who has worked at the Hattiesburg call center for three years, said during a Thursday virtual press conference hosted by the NAACP and CWA. "I am someone who is willing to go above and beyond for my employer and in my job. But at Maximus, there's just not an opportunity for me."
Arrington said she, too, wants to see Maximus investigated by the feds.
A report, written by NAACP and CWA, references Maximus-released workforce data that shows while 48% of its call center employees are Black and Latina women, they represent just 5% of executives. The report surveyed nearly 300 call center employees and found that more than 60% applied for higher positions. Of that number, 75% said they were turned down or never heard back.
In response to the report and letter, Maximus said in a statement it is "committed to diversity, equity and inclusion."
"We continue to make significant progress with our long-term commitment to build a strong and diverse workforce," the statement said. "We take strong issue with undocumented and uncorroborated claims and faulty research promoted in this report."
CWA's report comes after its ongoing efforts in both Mississippi and Louisiana to organize Maximus call center workers, who last held a strike in November. Attendees to such events are consistently women of color calling for an increase in wages.
Maximus said its company is regularly audited by the government for its hiring and promotional practices, as well as for the diversity of its staff by location.
"Maximus has passed every audit conducted across our locations," the statement said. "We hold ourselves accountable, from the executive level to those working every day serving millions of Americans seeking information and connecting with essential benefits."
Democratic Congressman Bennie Thompson, who attended Thursday's virtual press conference, said he's met with women who work at Maximus office in Hattiesburg.
He, too, called on the Biden administration to investigate Maximus, adding "if this contractor is in violation of the intended spirit of this whole issue around equity and inclusion, to hold them accountable. Either fix it, or find us another contractor who will."
A spokesperson with the Department of Labor said should federal contractors be found violating compliance regulations they may be subject to contract termination and disbarment for future federal contracts.
Arrington, who has almost a decade of experience working at call centers, is in school. She said she is about a year-and-a-half away from finishing her bachelor's degree and has held supervisors roles at other call centers. She enjoys her job at Maximus but doesn't feel like there's a clear pathway, or support, to land a promotion.
"If I could get Maximus to respect me and believe in me, like I believe in them, then we can go places together," she said. "But that takes accountability and actions on both sides. And if I am trying to meet them halfway, but they're not willing to do so, then that is an issue."
This article first appeared on Mississippi Today and is republished here under a Creative Commons license.
Did you miss our previous article…
https://www.biloxinewsevents.com/?p=226889
Judge puts Democratic candidate back on gubernatorial ballot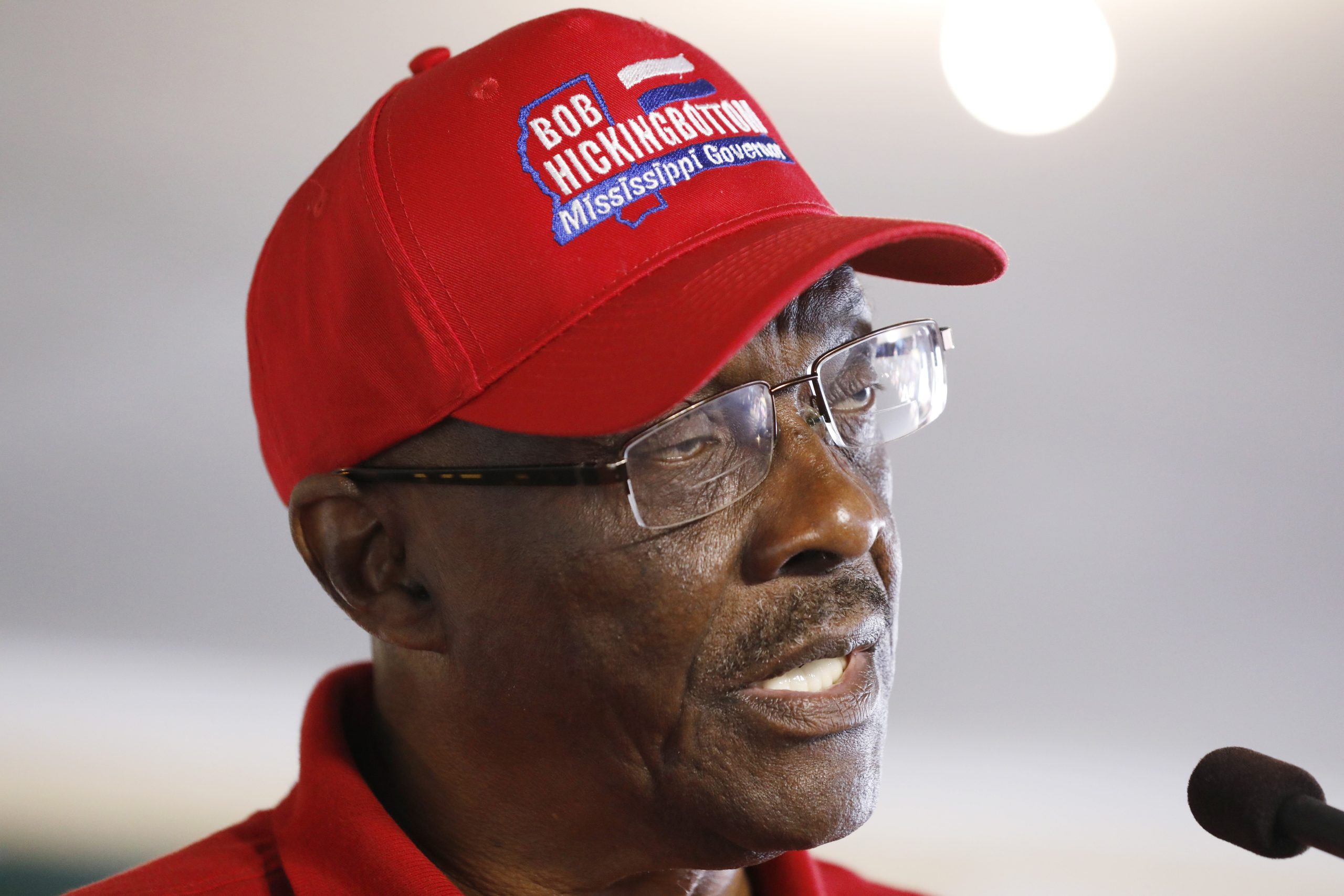 A Hinds County Circuit Court judge has ruled the state Democratic Party improperly disqualified Bob Hickingbottom from this year's gubernatorial primary ballot.
The state party is appealing the decision to the state Supreme Court.
Judge Forest Johnson Jr. ruled that Hickingbottom meets qualifications to run for Mississippi governor — being at least 30 years old, a U.S. citizen for 20 years or more and a resident of the state for at least five years. The judge ruled that, while it is undisputed that Hickingbottom has failed to file a statement of economic interest with the Ethics Commission as required by law since he ran for governor in 2019 as a Constitution Party candidate, he should still be on the ballot.
The ruling said there is a difference between violating the law requiring a candidate to file an ethics report and qualifications to run for governor and, "Qualifications are core … Either you are or you're not." The court noted that if elected, Hickingbottom could face misdemeanor penalties for failing to file the report, including being barred from being sworn into office or receiving a salary.
READ MORE: What is Bob Hickingbottom up to?
The judge also ruled that while Hickingbottom appeared to wait too late to file an appeal of his disqualification by the party, his right to run for office and the right of people to vote for him "prevails over his delay in seeking relief from this court."
"We are a constitutional democracy in this nation," Johnson wrote. "Voting is a fundamental pillar of our democracy. The right of citizens to run for elected office, while not yet recognized on the same level as voting itself, is at least a quasi fundamental pillar of our democracy."
The state Democratic Party Executive Committee in February ruled that Hickingbottom and another little-known candidate, Gregory Wash, had not met eligibility requirements to run for governor, with both failing to file statements of economic interest with the Ethics Commission. This left Northern District Public Service Commissioner Brandon Presley as the lone candidate on the Aug. 8 primary ballot. Wash, who ran for governor as a Democrat four years ago, did not appeal the decision in court.
Presley is considered the frontrunner in the Democratic Primary and is expected to face incumbent Republican Gov. Tate Reeves, who faces two little-known candidates in his primary, in the Nov. 7 general election.
This article first appeared on Mississippi Today and is republished here under a Creative Commons license.
Did you miss our previous article…
https://www.biloxinewsevents.com/?p=245474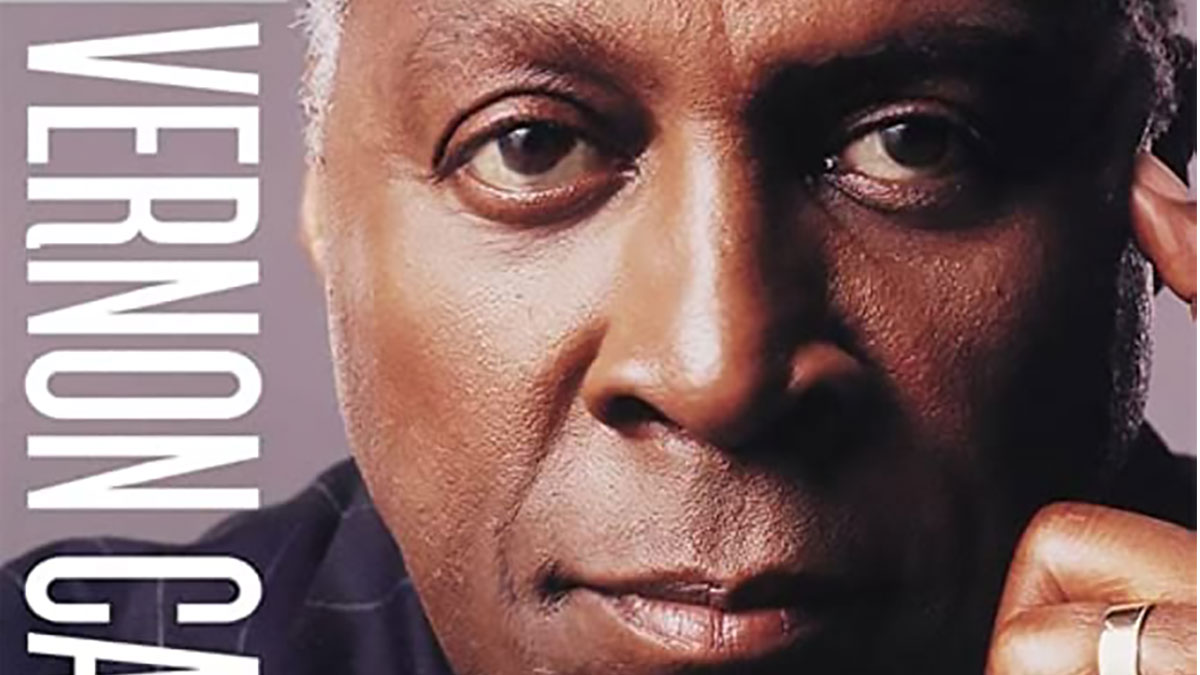 MAY 29, 1980
Vernon Jordan, who once worked alongside Medgar Evers as a field secretary for the NAACP and later advised Bill Clinton, survived an assassination attempt in Fort Wayne, Indiana, by racist serial killer Joseph Paul Franklin (and so did Hustler publisher Larry Flynt).
Franklin was acquitted of the assault — only to confess his guilt years later. In an interview, Franklin said he considered Adolf Hitler his hero and "Mein Kampf" his Bible. "I read it hundreds of times."
Trying to start a "race war," he said he bombed synagogues, shot interracial couples and killed "enemies of the white race." By the time it ended, he had killed at least 22 people, including Jackson State University student Johnnie Noyes Jr., who had simply been washing his car.
In 2013, Franklin was executed in Missouri for the 1977 murder of Gerald Gordon outside a synagogue in St. Louis.
This article first appeared on Mississippi Today and is republished here under a Creative Commons license.
FAQ: The 2023 lieutenant governor's race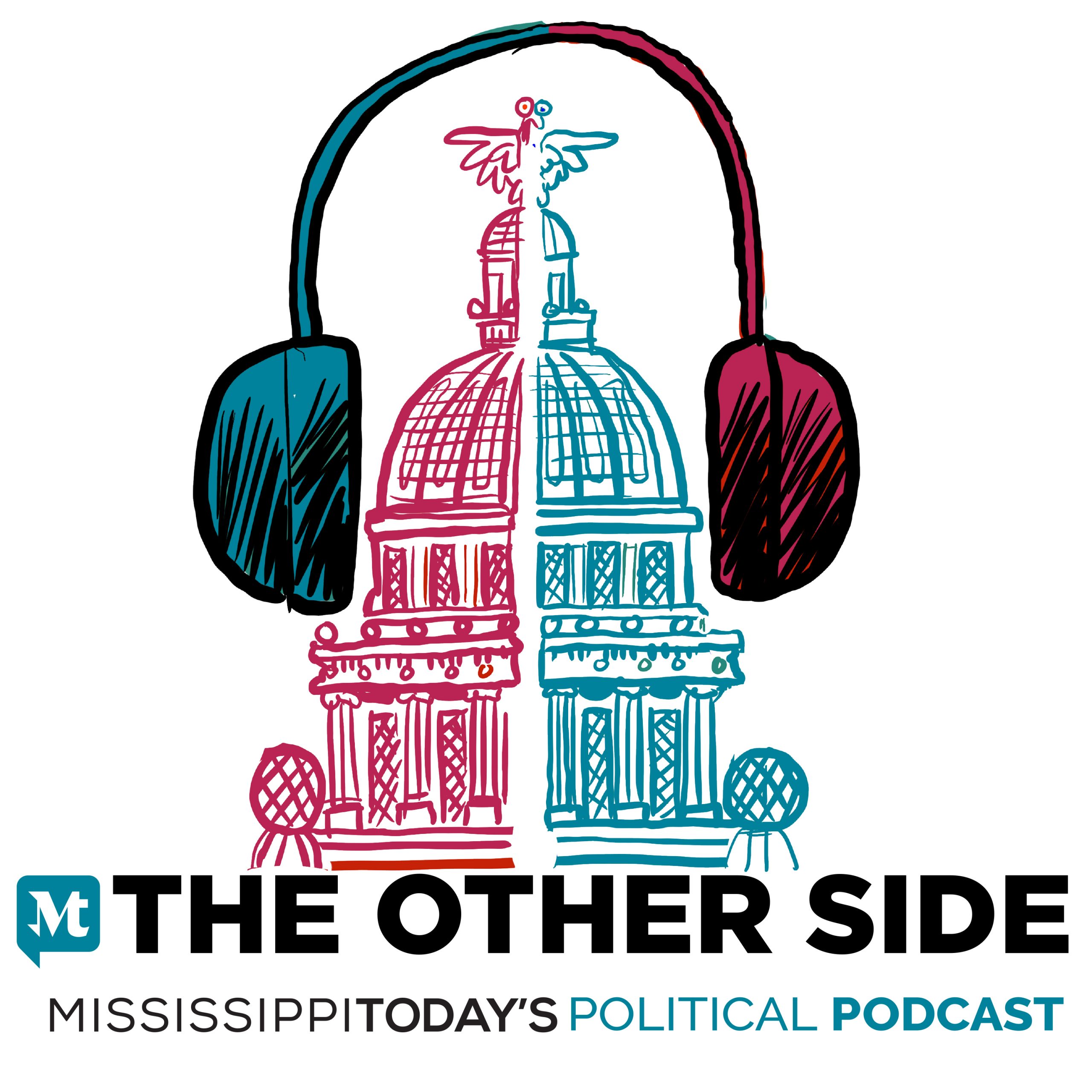 Mississippi Today's Adam Ganucheau, Geoff Pender, Bobby Harrison and Taylor Vance break down frequently asked questions about the 2023 lieutenant governor's race. The Republican primary features incumbent Lt. Gov. Delbert Hosemann and state Sen. Chris McDaniel.
This article first appeared on Mississippi Today and is republished here under a Creative Commons license.
Did you miss our previous article…
https://www.biloxinewsevents.com/?p=245413