Legal Questions, Inquiries Intensify Around Noble Health's Rural Missouri Hospital Closures
by Sarah Jane Tribble, Kaiser Health News
Thu, 23 Mar 2023 09:00:00 +0000
A year after private equity-backed Noble Health shuttered two rural Missouri hospitals, patients and former employees grapple with a broken local health system or missing out on millions in unpaid wages and benefits.
The hospitals in Audrain and Callaway counties remain closed as a slew of lawsuits and state and federal investigations grind forward.
In March, Missouri Attorney General Andrew Bailey confirmed a civil investigation. He had previously told local talk radio that there was an "ongoing" investigation into "the hospital issue."
Bailey's comment came weeks after the U.S. Department of Labor's Employee Benefits Security Administration notified executives tied to Noble Health, a startup, that they had violated federal laws and asked them to pay $5.4 million to cover unpaid employee health insurance claims, according to a 13-page letter detailing "interim findings" that was obtained by KHN.
The January letter confirms KHN's previous reporting, which was informed by employees and patients who described missing paychecks; receiving unexpected, high-dollar medical bills; and going without care, including cancer treatment. According to the letter from federal investigators, the Noble hospitals and their corporate owners collected employee contributions for medical, dental, and vision insurance in 2021 and 2022 but then failed to fund the insurance plans.
The owners and executives were "aware of the harm to participants and, in some cases, were attempting to resolve individual participant complaints," the letter states, adding that "despite the volume and gravity of complaints and bills received," they failed to respond.
'Tomfoolery' and Doing 'Everybody Dirty'
Marissa Hagedorn, who worked as a hospital laboratory technician, has spent much of the past year starting a new job, caring for her 2-year-old son who was born with spina bifida, and haggling over unpaid medical bills. She told KHN the family owes at least $8,000 for son Ryder's specialty care in St. Louis, with $6,000 of that in collections. As a Noble employee, Hagedorn said, she was told repeatedly that her employee health insurance would cover Ryder's care. It didn't.
Noble has "done everybody dirty," she said. "We just would like for some responsibility to be taken by this company that didn't feel the need to get their act together." Hagedorn's story of unpaid bills, which was first reported by the local newspaper, the Mexico Ledger, is common among former Noble employees a year after the hospitals closed.
A former employee of the Fulton hospital has filed a class-action lawsuit intended to represent hundreds of employees from both hospitals.
The Jan. 13 letter from federal officials called for responses by Jan. 27 from Noble corporate and hospital executives as well as Platinum Neighbors, which last April bought the hospitals and assumed all liabilities. The letter instructs executives to contact the agency "to discuss how you intend to correct these violations, fund participant claims, and achieve compliance."
Former employees say their claims have not yet been paid. A Labor Department spokesperson, Grant Vaught, said the agency could not comment on an ongoing investigation.
Separately, the Kansas Department of Labor is reviewing Noble and Platinum's failure to pay wages and severance to corporate employees. Agency spokesperson Becky Shaffer confirmed that hearings took place in early February on a half-dozen cases totaling more than $1 million in claims for unpaid wages and severance.
Dave Kitchens was among those who filed claims against Noble Health. Kitchens worked briefly as a contract employee and then was hired in October 2021 as a corporate controller, an accounting role in which he was responsible for financial reporting and data analytics. Kitchens provided an audio recording of his hearing to KHN and hopes to eventually get paid more than $90,000 in lost wages, benefits, and severance pay. During the hearing, Kitchens told the administrative judge: "I would just like to be paid what I'm owed."
Kitchens, who is also named as a fiduciary on the federal investigation, said he was not on Noble's executive team. When asked by Kansas Administrative Law Judge James Ward whether he expected Noble or the secondary buyer Platinum to pay his wages, Kitchens responded he had "no idea who was in charge."
"I believe there was some tomfoolery," Kitchens said.
A 'Rabbit Hole' of Responsibility
Noble launched in December 2019 with executives who had never run a hospital, including Donald R. Peterson, a co-founder who prior to joining Noble had been accused of Medicare fraud. Peterson settled that case without admitting wrongdoing and in August 2019 agreed to be excluded for five years from Medicare, Medicaid, and all other taxpayer-funded federal health programs, according to the Health and Human Services Office of Inspector General.
By March 2022, the hospitals had closed and Noble offered explanations on social media, including "a technology issue" and a need to "restructure their operations" to keep the hospitals financially viable. In April, Texas-based Platinum Neighbors paid $2 for the properties and all liabilities, according to the stock purchase agreement.
Despite receiving approval for nearly $20 million in federal covid-19 relief money before it closed the hospitals — funds whose use is still not fully accounted for — Noble had stopped paying its bills, according to court records. Contractors, including nursing agencies, a lab that ran covid tests and landscapers, have filed lawsuits seeking millions.
In Audrain County, where community members still hope to reopen the hospital or build a new one, county leaders filed suit for the repayment of a $1.8 million loan they made to Noble. Former Missouri state senator Jay Wasson also filed suit in September, asking for repayment of a $500,000 loan.
Two Noble Health real estate entities filed bankruptcy petitions this year. One Chapter 11 bankruptcy filing names the Fulton hospital property in Callaway County as an asset and lists nearly $4.9 million in liabilities. A third bankruptcy filing by FMC Clinic includes Noble Health as a codebtor.
In the U.S. District Court of Kansas, Central Bank of the Midwest is suing Nueterra Capital over a $9.6 million loan Noble used to buy the Audrain hospital. The bank alleges Nueterra, a private equity and venture capital firm that in 2022 included Noble as part of its portfolio, signed off as the guarantor of the loan.
Federal investigators listed nearly a dozen people or entities connected to Noble Health as fiduciaries who they say are personally responsible for paying back millions in unpaid medical claims. The letter also detailed Noble Health's ownership for the first time. The owners included William A. Solomon with a 16.82% share, Thomas W. Carter with a 16.82% share, The Peterson Trust with a 19.63%, and NC Holdings Inc. with 46.72%.
NC Holdings is also listed on the stock sale agreement with Platinum along with several signatures including Jeremy Tasset, chief executive of Nueterra Capital.
Tasset did not respond to a request for comment for this article. In an email to KHN in March 2022, the Nueterra Capital CEO wrote, "We are a minority investor in the real estate and have nothing to do with the operations of the hospitals." In May 2022, Tasset wrote in an email to KHN that "everything was sold (real estate included) to Platinum Neighbors, a subsidiary of Platinum Team Management."
It is unclear who owns and controls The Peterson Trust, which federal investigators identified. Peterson, who is listed on Noble's state registration papers as a director and in other roles, didn't respond to requests for comment for this article. He previously told KHN that his involvement in Noble didn't violate his exclusion, in his reading of the law.
He said he owned 3% of the company, citing guidance from the Office of Inspector General for the U.S. Department of Health and Human Services. Federal regulators may exclude companies if someone who is banned has ownership of 5% or more.
In March 2022, Peterson created Noble Health Services, which federal investigators note in their letter was "established to restructure the ownership of multiple Noble entities." Peterson dissolved that company in July 2022, according to a Missouri business filing.
In September, Peterson posted on LinkedIn that he was "sitting in the Emirates Air lounge in Dubai" to finish up due diligence on "launching a new business."
A 2013 OIG advisory states that "an excluded individual may not serve in an executive or leadership role" and "may not provide other types of administrative and management services … unless wholly unrelated to federal health care programs."
KHN examined the federal system meant to stop health care business owners and executives from repeatedly bilking government health programs and found that it failed to do so.
The OIG keeps a public list of people and businesses it has banned from all federal health care programs, such as Medicare and Medicaid. KHN's review found a system devoid of oversight and rife with legal gray areas.
In the wake of KHN's reporting, Oregon Sen. Ron Wyden, a Democrat who is the chair of the powerful Senate Finance Committee, said "it's imperative that federal watchdogs can ensure bad actors are kept out of Medicare." Sen. Chuck Grassley (R-Iowa) said the government needs to do more and "it's also up to private-sector entities to do a better job checking against the exclusions list."
"We can't just depend on one or the other to do everything," Grassley said.
In recent months, the Missouri hospitals appear to have been sold twice more, according to public records. Oregon-based Saint Pio of Pietrelcina notified state officials of a change of ownership in December and requested an extension of the hospital licenses, which was denied. In January, Audrain County officials, in its lawsuit, revealed another owner named Pasture Medical, which registered as a Wyoming company on Dec. 27, 2022.
"We haven't come out of the rabbit hole on this one," said Steve Bollin, director of the division of regulation and licensure for the Missouri Department of Health and Senior Services. Bollin's agency, which conducts inspections and approves hospital changes in ownership, said he would support his agency doing financial reviews.
"It's probably not a bad idea that someone takes a little bit deeper dive. We don't have that many changes of ownership, but we would need appropriate staffing to do that, including some really good CPAs [certified public accountants]."
KHN (Kaiser Health News) is a national newsroom that produces in-depth journalism about health issues. Together with Policy Analysis and Polling, KHN is one of the three major operating programs at KFF (Kaiser Family Foundation). KFF is an endowed nonprofit organization providing information on health issues to the nation.
USE OUR CONTENT
This story can be republished for free (details).
By: Sarah Jane Tribble, Kaiser Health News
Title: Legal Questions, Inquiries Intensify Around Noble Health's Rural Missouri Hospital Closures
Sourced From: khn.org/news/article/noble-health-missouri-hospital-closures-legal-questions-private-equity/
Published Date: Thu, 23 Mar 2023 09:00:00 +0000
Did you miss our previous article…
https://www.biloxinewsevents.com/?p=228121
Many People Living in the 'Diabetes Belt' Are Plagued With Medical Debt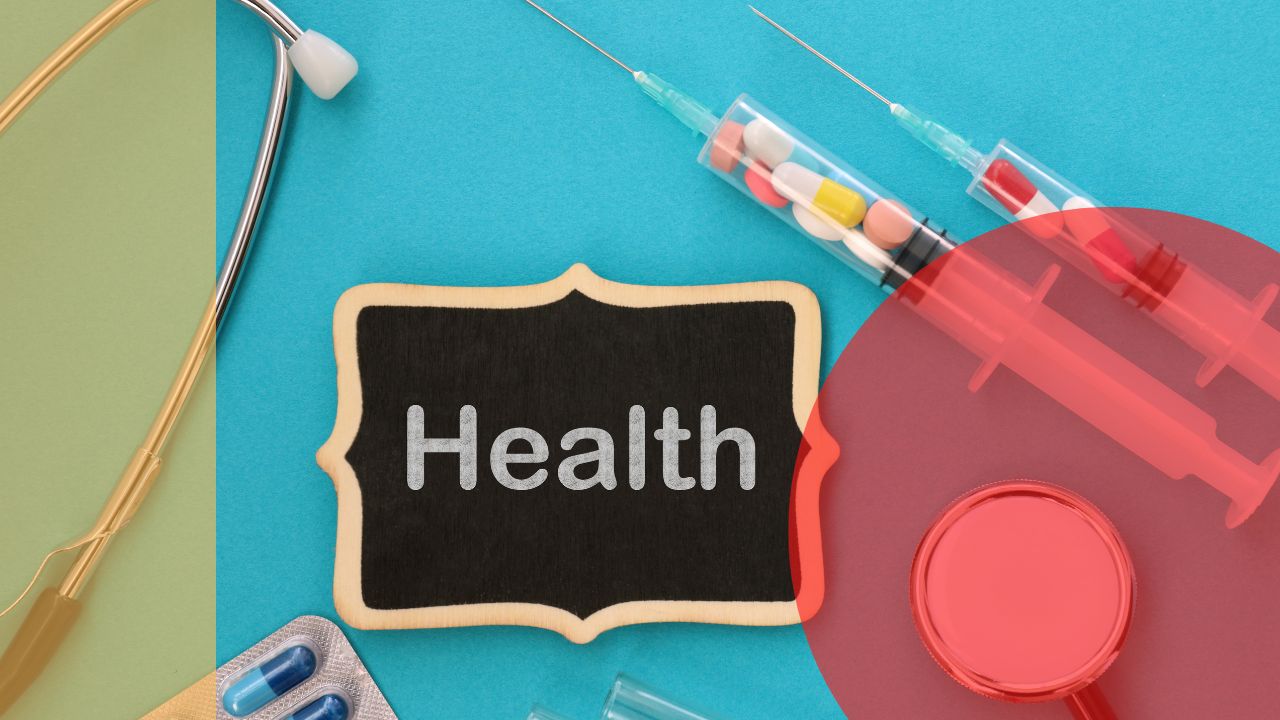 by Robert Benincasa, NPR and Nick McMillan, NPR
Tue, 30 May 2023 09:00:00 +0000
Delores Lowery remembers vividly the day in 2016 when she was working in a weaving plant near her home in Bennettsville, South Carolina, and the world around her seemed to go dim.
She turned to her co-workers. "And I asked, I said, 'Why y'all got it so dark in here? They said, 'Delores, it's not dark in here.' I said, 'Yes, it is. It's so dark in here.'"
She landed in the hospital. Her A1C level, which shows the average percentage of sugar in someone's blood over the past few months, was 14%.
A reading of 6.5% or higher indicates diabetes.
Lowery's home in Marlboro County is at the heart of what the Centers for Disease Control and Prevention calls the "Diabetes Belt" — 644 mostly Southern counties where rates of the disease are high.
And of those counties, NPR found that more than half have high levels of medical debt. That means at least 1 in 5 people have medical debt in collections.
That's much higher than the national rate, which is 13%, according to the Urban Institute, a social-policy nonprofit. In Marlboro County, 37% of people have medical debt in collections.
NPR measured the overlap of Diabetes Belt counties and high medical debt counties by merging the institute's medical debt database with the CDC's list of Diabetes Belt counties.
Loading…
Urban Institute economist Breno Braga said medical debt, like diabetes, is concentrated in the South.
"The single most important predictor of a county's medical debt is the prevalence of chronic conditions. So it's basically the share of the population that has disease, such as diabetes, hypertension, and other types," he said.
That finding is from an analysis conducted by the Urban Institute for KFF Health News and NPR as part of an investigation into medical debt published last year. The investigation found, among other things, that 100 million people in the U.S. have some kind of health care debt, a burden that can be devastating for people with chronic illnesses such as diabetes and cancer.
Lowery has been dealing with both the medical and financial challenges of Type 2 diabetes, and much more. The years since her diagnosis have been extremely difficult, with one life-changing event having overwhelming health and financial consequences.
In 2017, she came home one day to find her daughter, Ella Shantrica, on the floor, stabbed to death. The body of her granddaughter, 8-year-old Iyana, was found 12 days later in a nearby creek. In February, a man was found guilty of the killings and sentenced to life in prison.
In an interview in the front room of that tidy single-family home in Bennettsville, Lowery said it took time before she could bring herself to return to the house.
"Every day, 24 hours a day, that incident is in my head," she said. "It will never, ever go away."
She credits her church's pastor with helping her go back to the house, which she shares with grandson Tyreon, a teenager on the autism spectrum. With her daughter gone, Lowery said, she is Tyreon's sole caregiver.
Paying for diabetes care along with bills for food and housing has been a constant financial strain that eventually put her in debt.
"The cost of living was so extremely high in trying to raise my grandson that I just got behind," she said.
Many Americans are facing similar hardships. In addition to NPR's findings, research from the American Diabetes Association said people with the disease have more than twice the medical expenses annually as those without the disease.
"Because diabetes is a chronic illness, there are always six-month appointments," said Donna Dees, who lives in Georgia and was diagnosed with Type 2 diabetes in 2008. "Every six months, go to the doctor, you've got lab work. So that's how the costs keep building up and building up."
Dees built up thousands of dollars in medical debt and got help from RIP Medical Debt, a nonprofit group that says it has wiped out more than $8 billion in medical debt.
Lowery will tell you that she gets high-quality and compassionate health care from a local provider. But the financial challenge of living with diabetes has put her health into decline.
A drug that once helped her, Ozempic, is now too costly for her. She said the medicine had been helping bring her diabetes under control. She was getting it delivered to her home, but she didn't meet her copays, and the bills piled up as unpaid debt. Soon, the deliveries stopped and Lowery tried to renew the prescription at the local pharmacy.
"I went to get it and the woman told me, 'I don't think you're going to be able to afford this.' I said, 'Why not?' She said, 'Because it's seven hundred and some dollars.'"
Worse, as the drug's profile skyrocketed in recent months as a treatment for weight loss among celebrities, demand increased and a shortage developed.
Lowery said this year that she hadn't been able to get Ozempic for several months and that her diabetes was getting worse. Her insurance company has been of no help.
"Nobody is willing to work with me with Ozempic. I don't know what to do," Lowery said. "They won't send me the medicine."
She and her provider even talked about getting physician samples, but given Ozempic's growing popularity, that didn't work.
A Changing Economy
In Lowery's hometown, others are struggling too.
More than 1 in 3 residents of the surrounding county have medical debt in collections, and 1 in 3 live in poverty.
It wasn't always this way, locals told NPR. The area once hummed with manufacturing companies, restaurants, and other amenities. There were plenty of good jobs to go around.
But one by one, employers moved out. Today, downtown Bennettsville is pretty quiet. South Carolina as a whole has nearly 100,000 fewer manufacturing jobs than it did in 2000.
"Bennettsville used to be a more thriving community years ago," said Lowery's health care provider, nurse practitioner Pat Weaver. "With a lot of our plants leaving for, you know, overseas in the last 15-20 years really made a devastating impact. We used to have a hospital here and now we no longer have that. It is very poor."
Weaver works for CareSouth, a nonprofit health center that has a federal government designation as a safety-net provider.
As she walks the halls of the clinic, checking on colleagues and patients, she says that of the 3,300 appointments she takes every year, more than 90% of the people she treats have Type 2 diabetes.
She and others point to Bennettsville's changing economic fortune as a source of health problems in the community. Half the households in the city have an income of less than $32,000. Lower-income residents often can't or don't choose the kinds of healthy meals that would help them control their diabetes, she said.
"The fast foods don't help at all, and a lot of people just eat it every day, and that's a problem. It truly is," Weaver said. "But we have programs to help them. We even have a program where we take patients to the grocery store and we teach them what to buy."
CareSouth takes other steps, too, to fight the effects of poverty and disease in Bennettsville. The center has a sliding-fee scale based on ability to pay and an in-house pharmacy that uses a federal program to keep drug prices down.
For Lowery, having a medical provider like Weaver has been a lifeline. "She's seen me through so much," Lowery said. "She tried different medicines to get my diabetes intact."
Finding Weaver came at a time when her family's murders threw her into depression, her finances spiraled out of control, and her diabetes worsened. Weaver, she said, helped get her into counseling.
"When she found out what had happened, I honestly believe in my heart that she cried just like I cried," Lowery said. "She did so much for me."
South Carolina's Choice on Medicaid
While there is no easy solution for Lowery, who is over 65 and enrolled in Medicare, the Urban Institute and others say a simple policy change could prevent others from getting to such a difficult stage in their disease and finances: Expand Medicaid.
"Seventy-nine out of the 100 counties with the highest levels of medical debt are in states that have not expanded Medicaid under the ACA," the Urban Institute's Braga said, referring to the Affordable Care Act.
Also known as Obamacare, the ACA offered states the option to expand their health insurance programs for the poor.
South Carolina is one of 10 states that have declined to do so, and where NPR identified more than two dozen counties that fall within the Diabetes Belt and have high rates of medical debt. There's evidence from other states that people became healthier and owed less money to medical providers after Medicaid expansion.
A Boston University researcher looked at health centers just like CareSouth — more than 900 of them serving nearly 20 million patients.
The centers in states that did expand Medicaid reported better diabetes control than those in states that didn't expand the program, and the effect was quick — within three years of the expansion.
Those improvements happened consistently among Black and Hispanic patients, who have higher rates of diabetes.
A study in Louisiana found that people who gained Medicaid coverage after an expansion there had reduced medical debt.
Lowery said that going forward she will continue to rely on her faith and her church community to help her through the tough times.
Still, she worries about the possible worsening of her diabetes and the financial stress of daily life.
"I wish things would get better," she said. "I think I would sleep a little better, because sometimes it's kind of hard for me to try to keep some food on the table."
This article is from a partnership with NPR, where it was edited by Robert Little and Kamala Kelkar and produced by Meg Anderson; the photos were edited by Virginia Lozano.
About This Project
"Diagnosis: Debt" is a reporting partnership between KFF Health News and NPR exploring the scale, impact, and causes of medical debt in America.
The series draws on original polling by KFF, court records, federal data on hospital finances, contracts obtained through public records requests, data on international health systems, and a yearlong investigation into the financial assistance and collection policies of more than 500 hospitals across the country. 
Additional research was conducted by the Urban Institute, which analyzed credit bureau and other demographic data on poverty, race, and health status for KFF Health News to explore where medical debt is concentrated in the U.S. and what factors are associated with high debt levels.
The JPMorgan Chase Institute analyzed records from a sampling of Chase credit card holders to look at how customers' balances may be affected by major medical expenses. And the CED Project, a Denver nonprofit, worked with KFF Health News on a survey of its clients to explore links between medical debt and housing instability. 
KFF Health News journalists worked with KFF public opinion researchers to design and analyze the "KFF Health Care Debt Survey." The survey was conducted Feb. 25 through March 20, 2022, online and via telephone, in English and Spanish, among a nationally representative sample of 2,375 U.S. adults, including 1,292 adults with current health care debt and 382 adults who had health care debt in the past five years. The margin of sampling error is plus or minus 3 percentage points for the full sample and 3 percentage points for those with current debt. For results based on subgroups, the margin of sampling error may be higher.
Reporters from KFF Health News and NPR also conducted hundreds of interviews with patients across the country; spoke with physicians, health industry leaders, consumer advocates, debt lawyers, and researchers; and reviewed scores of studies and surveys about medical debt.
By: Robert Benincasa, NPR and Nick McMillan, NPR
Title: Many People Living in the 'Diabetes Belt' Are Plagued With Medical Debt
Sourced From: kffhealthnews.org/news/article/many-people-living-in-the-diabetes-belt-are-plagued-with-medical-debt/
Published Date: Tue, 30 May 2023 09:00:00 +0000
Did you miss our previous article…
https://www.biloxinewsevents.com/mammograms-at-40-breast-cancer-screening-guidelines-spark-fresh-debate/
Mammograms at 40? Breast Cancer Screening Guidelines Spark Fresh Debate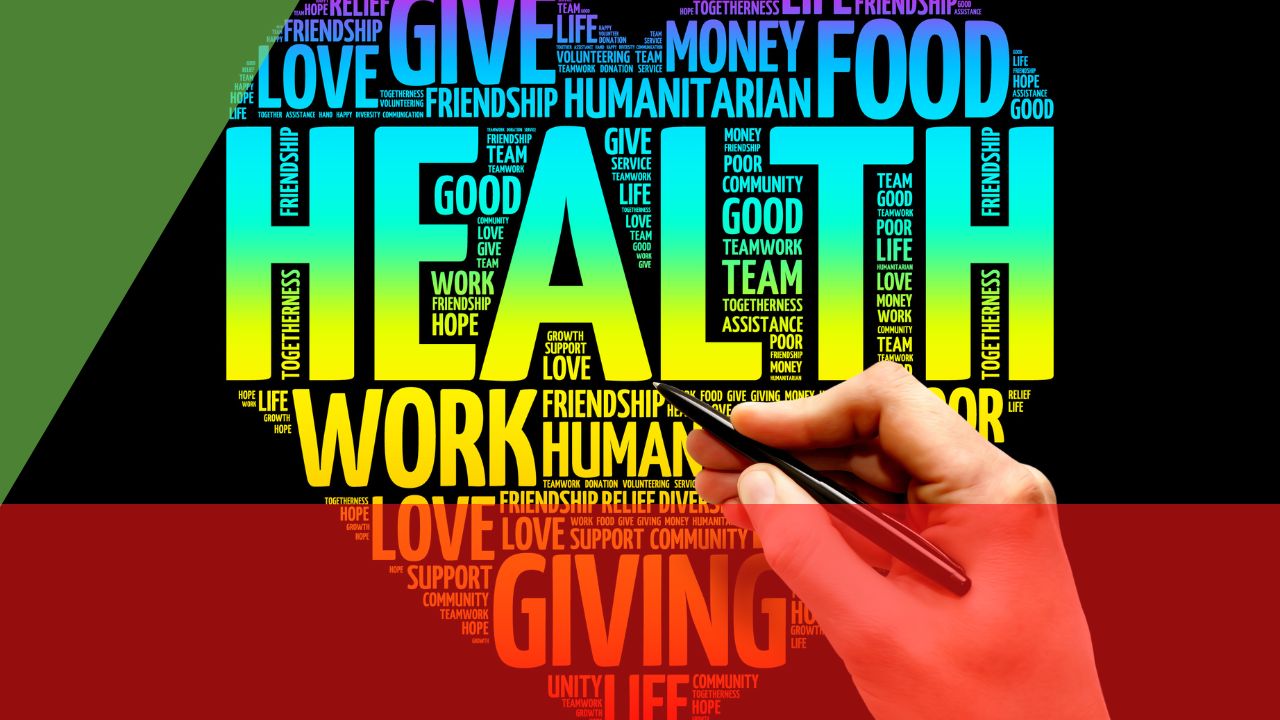 by Ronnie Cohen
Tue, 30 May 2023 09:00:00 +0000
While physicians mostly applauded a government-appointed panel's recommendation that women get routine mammography screening for breast cancer starting at age 40, down from 50, not everyone approves.
Some doctors and researchers who are invested in a more individualized approach to finding troublesome tumors are skeptical, raising questions about the data and the reasoning behind the U.S. Preventive Services Task Force's about-face from its 2016 guidelines.
"The evidence isn't compelling to start everyone at 40," said Jeffrey Tice, a professor of medicine at the University of California-San Francisco.
Tice is part of the WISDOM study research team, which aims, in the words of breast cancer surgeon and team leader Laura Esserman, "to test smarter, not test more." She launched the ongoing study in 2016 with the goal of tailoring screening to a woman's risk and putting an end to the debate over when to get mammograms.
Advocates of a personalized approach stress the costs of universal screening at 40 — not in dollars, but rather in false-positive results, unnecessary biopsies, overtreatment, and anxiety.
The guidelines come from the federal Department of Health and Human Services' U.S. Preventive Services Task Force, an independent panel of 16 volunteer medical experts who are charged with helping guide doctors, health insurers, and policymakers. In 2009 and again in 2016, the group put forward the current advisory, which raised the age to start routine mammography from 40 to 50 and urged women from 50 to 74 to get mammograms every two years. Women from 40 to 49 who "place a higher value on the potential benefit than the potential harms" might also seek screening, the task force said.
Now the task force has issued a draft of an update to its guidelines, recommending the screening for all women beginning at age 40.
"This new recommendation will help save lives and prevent more women from dying due to breast cancer," said Carol Mangione, a professor of medicine and public health at UCLA, who chaired the panel.
But the evidence isn't clear-cut. Karla Kerlikowske, a professor at UCSF who has been researching mammography since the 1990s, said she didn't see a difference in the data that would warrant the change. The only way she could explain the new guidelines, she said, was a change in the panel.
"It's different task force members," she said. "They interpreted the benefits and harms differently."
Mangione, however, cited two data points as crucial drivers of the new recommendations: rising breast cancer incidence in younger women and models showing the number of lives screening might save, especially among Black women.
There is no direct evidence that screening women in their 40s will save lives, she said. The number of women who died of breast cancer declined steadily from 1992 to 2020, due in part to earlier detection and better treatment.
But the predictive models the task force built, based on various assumptions rather than actual data, found that expanding mammography to women in their 40s might avert an additional 1.3 deaths per 1,000 in that cohort, Mangione said. Most critically, she said, a new model including only Black women showed 1.8 per 1,000 could be saved.
A 2% annual increase in the number of 40- to 49-year-olds diagnosed with breast cancer in the U.S. from 2016 through 2019 alerted the task force to a concerning trend, she said.
Mangione called that a "really sizable jump." But Kerlikowske called it "pretty small," and Tice called it "very modest" — conflicting perceptions that underscore just how much art is involved in the science of preventive health guidelines.
Task force members are appointed by HHS' Agency for Healthcare Research and Quality and serve four-year terms. The new draft guidelines are open for public comment until June 5. After incorporating feedback, the task force plans to publish its final recommendation in JAMA, the Journal of the American Medical Association.
Nearly 300,000 women will be diagnosed with breast cancer in the U.S. this year, and it will kill more than 43,000, according to National Cancer Institute projections. Expanding screening to include younger women is seen by many as an obvious way to detect cancer earlier and save lives.
But critics of the new guidelines argue there are real trade-offs.
"Why not start at birth?" Steven Woloshin, a professor at the Dartmouth Institute for Health Policy and Clinical Practice, asked rhetorically. "Why not every day?"
"If there were no downsides, that might be reasonable," he said. "The problem is false positives, which are very scary. The other problem is overdiagnosis." Some breast tumors are harmless, and the treatment can be worse than the disease, he said.
Tice agreed that overtreatment is an underappreciated problem.
"These cancers would never cause symptoms," he said, referring to certain kinds of tumors. "Some just regress, shrink, and go away, are just so slow-growing that a woman dies of something else before it causes problems."
Screening tends to find slow-growing cancers that are less likely to cause symptoms, he said. Conversely, women sometimes discover fast-growing lethal cancers soon after they've had clean mammograms.
"Our strong feeling is that one size does not fit all, and that it needs to be personalized," Tice said.
WISDOM, which stands for "Women Informed to Screen Depending On Measures of risk," assesses participants' risk at 40 by reviewing family history and sequencing nine genes. The idea is to start regular mammography immediately for high-risk women while waiting for those at lower risk.
Black women are more likely to get screening mammograms than white women. Yet they are 40% more likely to die of breast cancer and are more likely to be diagnosed with deadly cancers at younger ages.
The task force expects Black women to benefit most from earlier screening, Mangione said.
It's unclear why Black women are more likely to get the most lethal breast cancers, but research points to disparities in cancer management.
"Black women don't get follow-up from mammograms as rapidly or appropriate treatment as quickly," Tice said. "That's what really drives the discrepancies in mortality."
Debate also continues on screening for women 75 to 79 years old. The task force chose not to call for routine screening in the older age group because one observational study showed no benefit, Mangione said. But the panel issued an urgent call for research about whether women 75 and older should receive routine mammography.
Modeling suggests screening older women could avert 2.5 deaths per 1,000 women in that age group, more than those saved by expanding screening to younger women, Kerlikowske noted.
"We always say women over 75 should decide together with their clinicians whether to have mammograms based on their preferences, their values, their health history, and their family history," Mangione said.
Tice, Kerlikowske, and Woloshin argue the same holds true for women in their 40s.
This article was produced by KFF Health News, which publishes California Healthline, an editorially independent service of the California Health Care Foundation. 
By: Ronnie Cohen
Title: Mammograms at 40? Breast Cancer Screening Guidelines Spark Fresh Debate
Sourced From: kffhealthnews.org/news/article/mammograms-at-40-breast-cancer-screening-guidelines-spark-fresh-debate/
Published Date: Tue, 30 May 2023 09:00:00 +0000
California Governor and Democratic Lawmakers at Odds Over Billions in Health Care Funds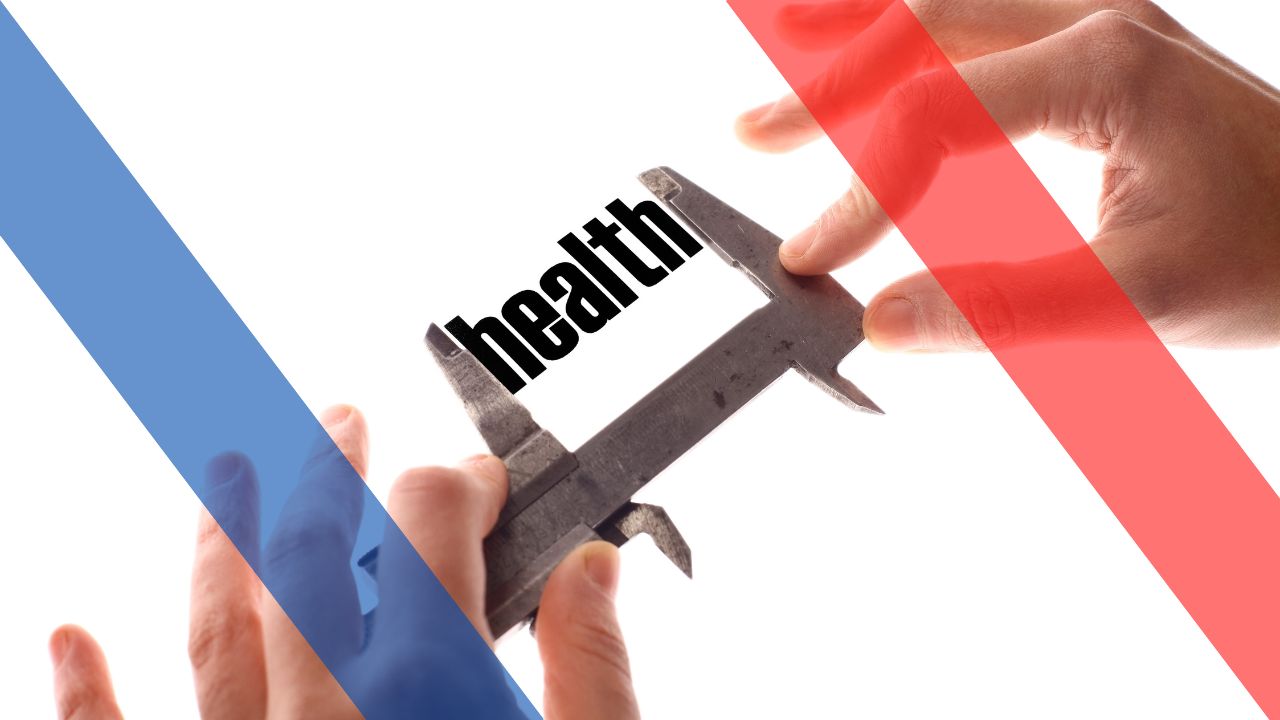 by Angela Hart
Tue, 30 May 2023 09:00:00 +0000
SACRAMENTO, Calif. — When Gov. Gavin Newsom took office four years ago, the Democrat went after Republicans on the national stage as they sought to gut the Affordable Care Act. Key to his ambitious health care agenda: reinstating the fine on Californians who don't have health coverage, which had been eliminated at the federal level.
It was a tough sell for a new governor, and Newsom needed strong allies among state Democratic leaders, who at the time, in 2019, voiced concern about essentially levying a new tax on Californians unable to afford the rising cost of health care. Democrats, who, then as now, controlled the state legislature, ultimately backed Newsom in exchange for a promise: The state would levy the fine but use that money to provide financial assistance to offset out-of-pocket costs for Californians purchasing health insurance on the state exchange, Covered California.
But Newsom, now in his second term, has since backed off that promise. His administration is holding on to revenue raised from the so-called individual mandate — the requirement that people have health coverage or pay a fine. And his proposed budget for the upcoming fiscal year beginning July 1, which is being debated in the state legislature, funnels the money to the state's general fund.
That is infuriating fellow Democrats who accuse him of breaking a promise and disregarding the millions of Californians who can't afford their deductibles and copays.
California began fining the uninsured in 2020, raising an estimated $1.1 billion over the first three years — and the Newsom administration projects it will bring in more than $700 million more over the next two years, bringing the projected five-year total to $1.8 billion, according to the state Department of Finance. Democratic leaders said Newsom's tactic of holding back the money for the general fund is a "rip-off."
"Money from the mandate should stay in health care," Senate President Pro Tem Toni Atkins told KFF Health News, arguing the state should be distributing money now to help people afford health coverage. "I don't know what we're waiting for. We've got to figure out a way to make health care more accessible, and there's no question that the cost of health insurance is a barrier."
Democratic lawmakers are expected to continue ratcheting up pressure on Newsom in hopes of reaching a deal by their June 15 deadline to pass a budget bill. "We've always felt that the money is meant to bring insurance costs down," said Democratic Assembly member Phil Ting, chair of the Budget Committee.
Newsom in 2019 stumped for the individual mandate amid concerns over rising insurance premiums, vowing to reduce Covered California consumer health care costs while setting himself apart from then-President Donald Trump, who was attacking the insurance mandate as unfair. Congressional Republicans had gutted the federal penalty — part of the Affordable Care Act — in 2017. Newsom argued it would still work in California to lower health care costs, and to help him achieve his goal of universal health care — the centerpiece of his ambitious health care agenda.
Newsom now argues that federal health insurance subsidies that offset the cost of monthly premiums are sufficient. And, in the face of a projected $32 billion state budget deficit, Newsom says California cannot afford to spend the money and further reduce out-of-pocket costs. He argues spending the money to slash deductibles, for instance, "would be "unsustainable." His proposed budget would instead keep the money for the state's general fund, to be used for anything California wants to spend it on.
But health care advocates who lobbied in favor of the fine, as well as many Democratic lawmakers, say the funds could be lifesaving and should be distributed now.
"The individual mandate was not intended to create funds for other government programs outside of health care," said Democratic Assembly member Jim Wood, of Santa Rosa, chair of the Assembly Health Committee, at a heated budget hearing this spring. "The clear intent of the legislature was that this money was meant to go to affordability."
Wood said he might have rejected Newsom's plan if he had known the revenue it generated would be deposited directly into the general fund. "I don't think I would have supported it," he said. "It just feels like a violation of what we thought we were doing."
Soaring out-of-pocket health care costs, for insurance premiums and deductibles for instance, are leading people to forgo health care. In California, a staggering 52% of residents report having skipped or delayed treatment in the past year for financial reasons, according to a recent survey by the nonprofit California Health Care Foundation. (KFF Health News publishes California Healthline, which is an editorially independent service of the California Health Care Foundation.)
Diana Douglas, a lobbyist with Health Access California, which was part of the coalition that backed the state's coverage mandate in 2019, said Newsom must recognize soaring costs and spend the money now on affordability assistance. "This penalty money should be used to help Californians afford coverage and care."
Health insurance plans offered by Covered California are continuing to get more expensive. Deductibles for a midtier insurance plan, for example, will jump to $5,400 next year, according to Covered California, up from $4,750 this year and just $3,700 two years ago.
And even many Californians who are purchasing coverage are putting off treatment in the face of high costs. A survey by Covered California in 2022 found that 48% of its consumers delayed important medical care due to cost.
Newsom this spring dodged a question by KFF Health News about the criticism he is facing over his push to retain the mandate money, saying simply he's "proud" to have established the state coverage mandate and noting that federal premium subsidies are available for Californians purchasing coverage via Covered California. His administration defended the push to funnel money into the general fund, saying revenues would be repaid to a special health fund and be available to use on health care eventually, if the federal government cuts back existing premium subsidies. Administration officials argue that Newsom is essentially borrowing the money and say it'll be repaid later — though lawmakers have expressed concern that he'll never make good on that promise.
Critics and some Democratic lawmakers say holding back the money is a double whammy for low- and middle-income residents who are struggling to pay for coverage, and argue that it amounts to a tax on the poor. "It feels like we're trying to save it on the backs of our low-income communities," said Democratic state Sen. Caroline Menjivar, who represents the state's San Fernando Valley.
Democratic lawmakers this year are backing an alternative proposal, championed by Health Access California, to spend revenue from fining uninsured residents on increasing health insurance subsidies for low- and middle-income people. They would be making good on a deal advocates secured with state Democratic lawmakers last year to reduce or eliminate out-of-pocket costs in Covered California and scrap deductibles entirely for a mid-tier plan.
"We need to make sure people not only have health coverage, but that they can also afford to actually use it," said Ronald Coleman Baeza, a health care lobbyist with the California Pan-Ethnic Health Network.
Although Newsom and his Democratic allies have passed major expansions in coverage, the state does not have universal health care. Experts say more than 2.5 million Californians remain uninsured, including unauthorized immigrants who earn too much to qualify for Medi-Cal, and lawmakers are growing increasingly agitated that not all residents who are insured can afford to use their coverage.
"There was a clear commitment that these dollars were going to be used to bring down heath care costs, and we haven't done it," said Assembly member Pilar Schiavo, a Democrat representing the Santa Clarita Valley, who introduced a bill that would require any revenue raised from the individual mandate be permanently set aside for health care. Though it died this year, it can be revived next year, and advocates say they will continue pressing Newsom to distribute the existing money to Covered California consumers.
"We need to keep our promises," Schiavo said. "If you have insurance that you can't afford to use, or you're afraid to go see the doctor because of how high that bill might be, then you don't truly have access or universal coverage."
This article was produced by KFF Health News, which publishes California Healthline, an editorially independent service of the California Health Care Foundation. 
By: Angela Hart
Title: California Governor and Democratic Lawmakers at Odds Over Billions in Health Care Funds
Sourced From: kffhealthnews.org/news/article/newsom-democratic-lawmakers-health-care-funds-individual-mandate/
Published Date: Tue, 30 May 2023 09:00:00 +0000