Fresh Produce Is an Increasingly Popular Prescription for Chronically Ill Patients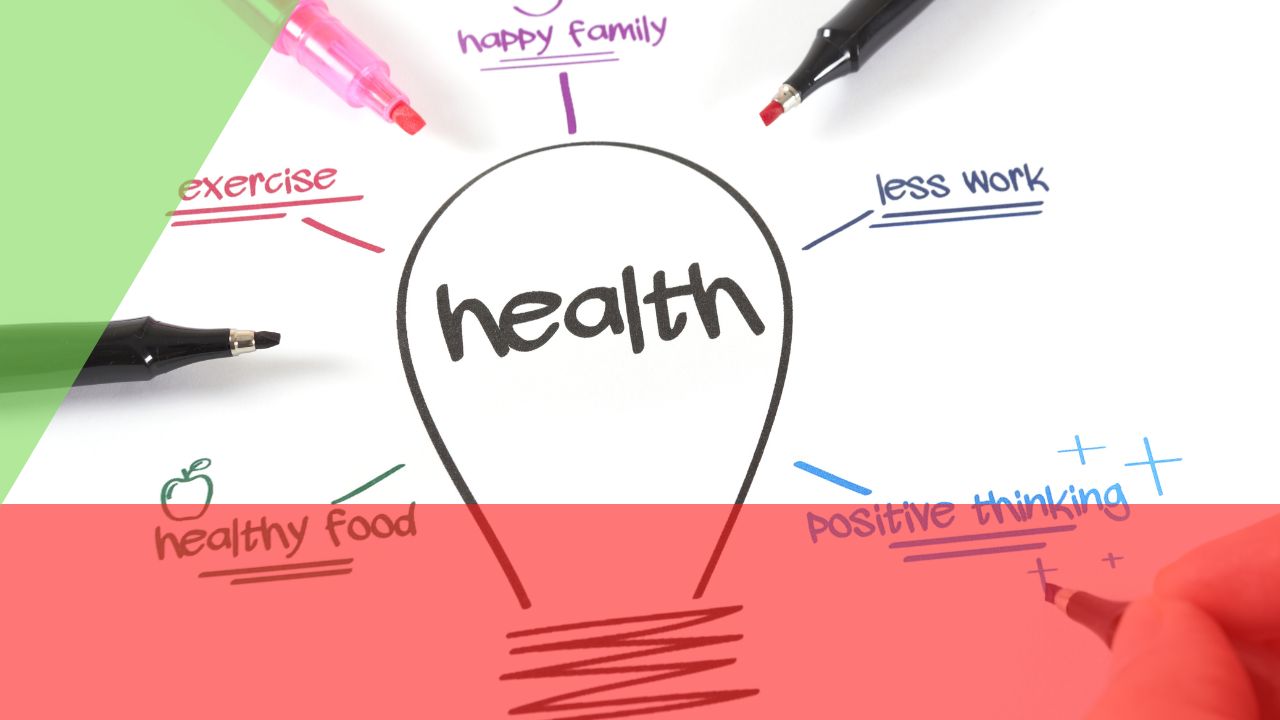 by Carly Graf
Thu, 23 Mar 2023 09:00:00 +0000
When Mackenzie Sachs, a registered dietitian on the Blackfeet Reservation, in northwestern Montana, sees a patient experiencing high blood pressure, diabetes, or another chronic illness, her first thought isn't necessarily to recommend medication.
Rather, if the patient doesn't have easy access to fruit and vegetables, she'll enroll the person in the FAST Blackfeet produce prescription program. FAST, which stands for Food Access and Sustainability Team, provides vouchers to people who are ill or have insecure food access to reduce their cost for healthy foods. Since 2021, Sachs has recommended a fruit-and-vegetable treatment plan to 84 patients. Increased consumption of vitamins, fiber, and minerals has improved those patients' health, she said.
"The vouchers help me feel confident that the patients will be able to buy the foods I'm recommending they eat," she said. "I know other dietitians don't have that assurance."
Sachs is one of a growing number of health providers across Montana who now have the option to write a different kind of prescription — not for pills, but for produce.
The Montana Produce Prescription Collaborative, or MTPRx, brings together several nonprofits and health care providers across Montana. Led by the Community Food & Agriculture Coalition, the initiative was recently awarded a federal grant of $500,000 to support Montana produce prescription programs throughout the state over the next three years, with the goal of reaching more than 200 people across 14 counties in the first year.
Participating partners screen patients for chronic health conditions and food access. Eligible patients receive prescriptions in the form of vouchers or coupons for fresh fruits and vegetables that can be redeemed at farmers markets, food banks, and stores. During the winter months, when many farmers markets close, MTPRx partners rely more heavily on stores, food banks, and nonprofit food organizations to get fruits and vegetables to patients.
The irony is that rural areas, where food is often grown, can also be food deserts for their residents. Katie Garfield, a researcher and clinical instructor with Harvard's Food is Medicine project, said produce prescription programs in rural areas are less likely than others to have reliable access to produce through grocers or other retailers. A report from No Kid Hungry concluded 91% of the counties nationwide whose residents have the most difficulty accessing adequate and nutritious food are rural.
"Diet-related chronic illness is really an epidemic in the United States," Garfield said. "Those high rates of chronic conditions are associated with huge human and economic costs. The idea of being able to bend the curve of diet-related chronic disease needs to be at the forefront of health care policy right now."
Produce prescription programs have been around since the 1960s, when Dr. Jack Geiger opened a clinic in Mound Bayou, a small city in the Mississippi Delta. There, Dr. Geiger saw the need for "social medicine" to treat the chronic health conditions he saw, many the result of poverty. He prescribed food to families with malnourished children and paid for it out of the clinic's pharmacy budget.
A study by the consulting firm DAISA Enterprises identified 108 produce prescription programs in the U.S., all partnered with health care facilities, that launched between 2010 and 2020, with 30% in the Northeast and 28% in the Midwest. Early results show the promise of integrating produce into a clinician-guided treatment plan, but the viability of the approach is less proven in rural communities such as many of those in Montana.
In Montana, 31,000 children do not have consistent access to food, according to the Montana Food Bank Network. Half of the state's 56 counties are considered food deserts, where low-income residents must travel more than 10 miles to the nearest supermarket — which is one definition the U.S Department of Agriculture uses for low food access in a rural area.
Research shows long travel distances and lack of transportation are significant barriers to accessing healthy food.
"Living in an agriculturally rich community, it's easy to assume everyone has access," said Gretchen Boyer, executive director of Land to Hand Montana. The organization works with nearby health care system Logan Health to provide more than 100 people with regular produce allotments.
"Food and nutritional insecurity are rampant everywhere, and if you grow up in generational poverty you probably haven't had access to fruits and vegetables at a regular rate your whole life," Boyer said.
More than 9% of Montana adults have Type 2 diabetes and nearly 35% are pre-diabetic, according to Merry Hutton, regional director of community health investment for Providence, a health care provider that operates clinics throughout western Montana and is one of the MTPRx clinical partners.
Brittany Coburn, a family nurse practitioner at Logan Health, sees these conditions often in the population she serves, but she believes produce prescriptions have tremendous capacity to improve patients' health.
"Real food matters and increasing fruits and veggies can reverse some forms of diabetes, eliminate elevated cholesterol, and impact blood pressure in a positive way," she said.
Produce prescription programs have the potential to reduce the costs of treating chronic health conditions that overburden the broader health care system.
"If we treat food as part of health care treatment and prevention plans, we are going to get improved outcomes and reduced health care costs," Garfield said. "If diet is driving health outcomes in the United States, then diet needs to be a centerpiece of health policy moving forward. Otherwise, it's a missed opportunity."
The question is, Do food prescription initiatives work? They typically lack the funding needed to foster long-term, sustainable change, and they often fail to track data that shows the relationship between increased produce consumption and improved health, according to a comprehensive survey of over 6,000 studies on such programs.
Data collection is key for MTPRx, and partners and health care providers track how participation in the program influences participants' essential health indicators such as blood sugar, lipids, and cholesterol, organizers said.
"We really want to see these results and use them to make this more of a norm," said Bridget McDonald, the MTPRx program director at CFAC. "We want to make the 'food is medicine' movement mainstream."
Sachs acknowledged that "some conditions can't usually be reversed," which means some patients may need medication too.
However, MTPRx partners hope to make the case that produce prescriptions should be considered a viable clinical intervention on a larger scale.
"Together, we may be able to advocate for funding and policy change," Sachs said.
KHN (Kaiser Health News) is a national newsroom that produces in-depth journalism about health issues. Together with Policy Analysis and Polling, KHN is one of the three major operating programs at KFF (Kaiser Family Foundation). KFF is an endowed nonprofit organization providing information on health issues to the nation.
USE OUR CONTENT
This story can be republished for free (details).
By: Carly Graf
Title: Fresh Produce Is an Increasingly Popular Prescription for Chronically Ill Patients
Sourced From: khn.org/news/article/food-prescriptions-montana-indigenous-nutrition-fast-blackfeet-nation/
Published Date: Thu, 23 Mar 2023 09:00:00 +0000
Cardiovascular Disease Is Primed to Kill More Older Adults, Especially Blacks and Hispanics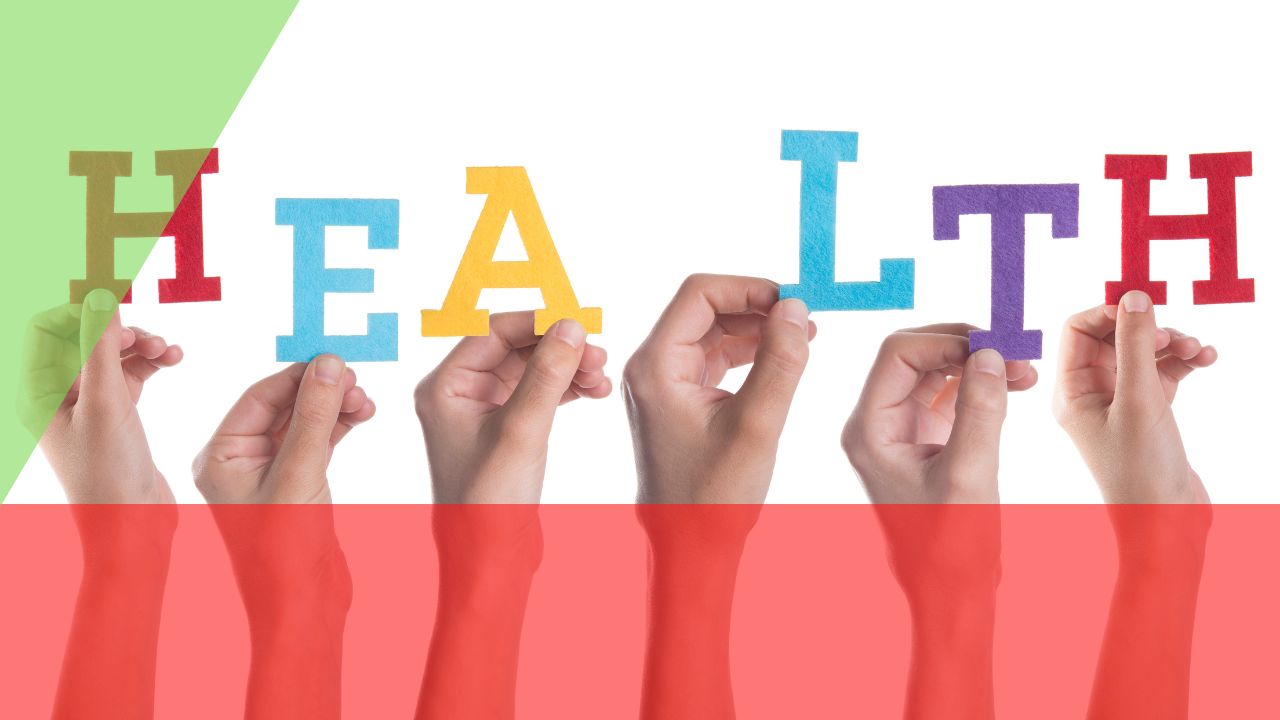 by Judith Graham
Tue, 30 May 2023 09:00:00 +0000
Cardiovascular disease — the No. 1 cause of death among people 65 and older — is poised to become more prevalent in the years ahead, disproportionately affecting Black and Hispanic communities and exacting an enormous toll on the health and quality of life of older Americans.
The estimates are sobering: By 2060, the prevalence of ischemic heart disease (a condition caused by blocked arteries and also known as coronary artery disease) is projected to rise 31% compared with 2025; heart failure will increase 33%; heart attacks will grow by 30%; and strokes will increase by 34%, according to a team of researchers from Harvard and other institutions. The greatest increase will come between 2025 and 2030, they predicted.
The dramatic expansion of the U.S. aging population (cardiovascular disease is far more common in older adults than in younger people) and rising numbers of people with conditions that put them at risk of heart disease and stroke — high blood pressure, diabetes, and obesity foremost among them — are expected to contribute to this alarming scenario.
Because the risk factors are more common among Black and Hispanic populations, cardiovascular illness and death will become even more common for these groups, the researchers predicted. (Hispanic people can be of any race or combination of races.)
"Disparities in the burden of cardiovascular disease are only going to be exacerbated" unless targeted efforts are made to strengthen health education, expand prevention, and improve access to effective therapies, wrote the authors of an accompanying editorial, from Stony Brook University in New York and Baylor University Medical Center in Texas.
"Whatever focus we've had before on managing [cardiovascular] disease risk in Black and Hispanic Americans, we need to redouble our efforts," said Clyde Yancy, chief of cardiology and vice dean for diversity and inclusion at Northwestern University's Feinberg School of Medicine in Chicago, who was not involved with the research.
Of course, medical advances, public health policies, and other developments could alter the outlook for cardiovascular disease over the next several decades.
More than 80% of cardiovascular deaths occur among adults 65 or older. For about a dozen years, the total number of cardiovascular deaths in this age group has steadily ticked upward, as the ranks of older adults have expanded and previous progress in curbing fatalities from heart disease and strokes has been undermined by Americans' expanding waistlines, poor diets, and physical inactivity.
Among people 65 and older, cardiovascular deaths plunged 22% between 1999 and 2010, according to data from the National Heart, Lung, and Blood Institute — a testament to new medical and surgical therapies and treatments and a sharp decline in smoking, among other public health initiatives. Then between 2011 and 2019, deaths climbed 13%.
The covid-19 pandemic has also added to the death toll, with coronavirus infections causing serious complications such as blood clots and millions of seniors avoiding seeking medical care out of fear of becoming infected. Most affected have been low-income individuals, and older non-Hispanic Black and Hispanic people, who have died from the virus at disproportionately higher rates than non-Hispanic white people.
"The pandemic laid bare ongoing health inequities," and that has fueled a new wave of research into disparities across various medical conditions and their causes, said Nakela Cook, a cardiologist and executive director of the Patient-Centered Outcomes Research Institute, an independent organization authorized by Congress.
One of the most detailed examinations yet, published in JAMA Cardiology in March, examined mortality rates in Hispanic, non-Hispanic Black, and non-Hispanic white populations from 1990 to 2019 in all 50 states and the District of Columbia. It showed that Black men remain at the highest risk of dying from cardiovascular disease, especially in Southern states along the Mississippi River and in the northern Midwest. (The age-adjusted mortality rate from cardiovascular disease for Black men in 2019 was 245 per 100,000, compared with 191 per 100,000 for white men and 135 per 100,000 for Hispanic men. Results for women within each demographic were lower.)
Progress stemming deaths from cardiovascular disease in Black men slowed considerably between 2010 and 2019. Across the country, cardiovascular deaths for that group dropped 13%, far less than the 28% decline from 2000 to 2010 and 19% decline from 1990 to 2000. In the regions where Black men were most at risk, the picture was even worse: In Mississippi, for instance, deaths of Black men fell only 1% from 2010 to 2019, while in Michigan they dropped 4%. In the District of Columbia, they actually rose, by nearly 5%.
While individual lifestyles are partly responsible for the unequal burden of cardiovascular disease, the American Heart Association's 2017 scientific statement on the cardiovascular health of African Americans notes that "perceived racial discrimination" and related stress are associated with hypertension, obesity, persistent inflammation, and other clinical processes that raise the risk of cardiovascular disease.
Though Black people are deeply affected, so are other racial and ethnic minorities who experience adversity in their day-to-day lives, several experts noted. However, recent studies of cardiovascular deaths don't feature some of these groups, including Asian Americans and Native Americans.
What are the implications for the future? Noting significant variations in cardiovascular health outcomes by geographic location, Alain Bertoni, an internist and professor of epidemiology and prevention at Wake Forest University School of Medicine, said, "We may need different solutions in different parts of the country."
Gregory Roth, a co-author of the JAMA Cardiology paper and an associate professor of cardiology at the University of Washington School of Medicine, called for a renewed effort to educate people in at-risk communities about "modifiable risk factors" — high blood pressure, high cholesterol, obesity, diabetes, smoking, inadequate physical activity, unhealthy diet, and insufficient sleep. The American Heart Association has suggestions on its website for promoting cardiovascular health in each of these areas.
Michelle Albert, a cardiologist and the current president of the American Heart Association, said more attention needs to be paid in medical education to "social determinants of health" — including income, education, housing, neighborhood environments, and community characteristics — so the health care workforce is better prepared to address unmet health needs in vulnerable populations.
Natalie Bello, a cardiologist and the director of hypertension research at the Smidt Heart Institute at Cedars-Sinai Medical Center in Los Angeles, said, "We really need to be going into vulnerable communities and reaching people where they're at to increase their knowledge of risk factors and how to reduce them." This could mean deploying community health workers more broadly or expanding innovative programs like ones that bring pharmacists into Black-owned barbershops to educate Black men about high blood pressure, she suggested.
"Now, more than ever, we have the medical therapies and technologies in place to treat cardiovascular conditions," said Rishi Wadhera, a cardiologist and section head of health policy and equity research at the Smith Center for Outcomes Research in Cardiology at Beth Israel Deaconess Medical Center in Boston. What's needed, he said, are more vigorous efforts to ensure all older patients, including those from disadvantaged communities, are connected with primary care physicians and receive appropriate screening and treatment for cardiovascular risk factors, and high-quality, evidence-based care in the event of heart failure, a heart attack, or a stroke.
We're eager to hear from readers about questions you'd like answered, problems you've been having with your care, and advice you need in dealing with the health care system. Visit kffhealthnews.org/columnists to submit your requests or tips.
By: Judith Graham
Title: Cardiovascular Disease Is Primed to Kill More Older Adults, Especially Blacks and Hispanics
Sourced From: kffhealthnews.org/news/article/cardiovascular-disease-increase-mortality-older-adults-blacks-hispanics/
Published Date: Tue, 30 May 2023 09:00:00 +0000
Many People Living in the 'Diabetes Belt' Are Plagued With Medical Debt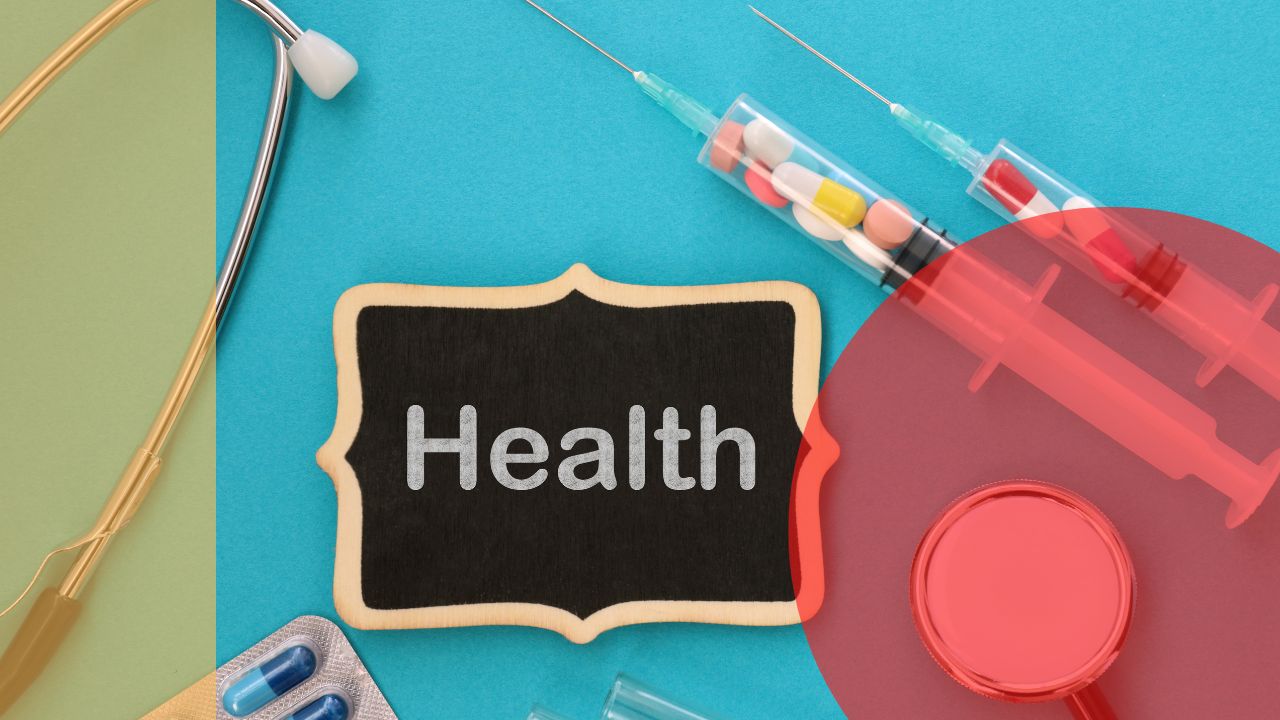 by Robert Benincasa, NPR and Nick McMillan, NPR
Tue, 30 May 2023 09:00:00 +0000
Delores Lowery remembers vividly the day in 2016 when she was working in a weaving plant near her home in Bennettsville, South Carolina, and the world around her seemed to go dim.
She turned to her co-workers. "And I asked, I said, 'Why y'all got it so dark in here? They said, 'Delores, it's not dark in here.' I said, 'Yes, it is. It's so dark in here.'"
She landed in the hospital. Her A1C level, which shows the average percentage of sugar in someone's blood over the past few months, was 14%.
A reading of 6.5% or higher indicates diabetes.
Lowery's home in Marlboro County is at the heart of what the Centers for Disease Control and Prevention calls the "Diabetes Belt" — 644 mostly Southern counties where rates of the disease are high.
And of those counties, NPR found that more than half have high levels of medical debt. That means at least 1 in 5 people have medical debt in collections.
That's much higher than the national rate, which is 13%, according to the Urban Institute, a social-policy nonprofit. In Marlboro County, 37% of people have medical debt in collections.
NPR measured the overlap of Diabetes Belt counties and high medical debt counties by merging the institute's medical debt database with the CDC's list of Diabetes Belt counties.
Loading…
Urban Institute economist Breno Braga said medical debt, like diabetes, is concentrated in the South.
"The single most important predictor of a county's medical debt is the prevalence of chronic conditions. So it's basically the share of the population that has disease, such as diabetes, hypertension, and other types," he said.
That finding is from an analysis conducted by the Urban Institute for KFF Health News and NPR as part of an investigation into medical debt published last year. The investigation found, among other things, that 100 million people in the U.S. have some kind of health care debt, a burden that can be devastating for people with chronic illnesses such as diabetes and cancer.
Lowery has been dealing with both the medical and financial challenges of Type 2 diabetes, and much more. The years since her diagnosis have been extremely difficult, with one life-changing event having overwhelming health and financial consequences.
In 2017, she came home one day to find her daughter, Ella Shantrica, on the floor, stabbed to death. The body of her granddaughter, 8-year-old Iyana, was found 12 days later in a nearby creek. In February, a man was found guilty of the killings and sentenced to life in prison.
In an interview in the front room of that tidy single-family home in Bennettsville, Lowery said it took time before she could bring herself to return to the house.
"Every day, 24 hours a day, that incident is in my head," she said. "It will never, ever go away."
She credits her church's pastor with helping her go back to the house, which she shares with grandson Tyreon, a teenager on the autism spectrum. With her daughter gone, Lowery said, she is Tyreon's sole caregiver.
Paying for diabetes care along with bills for food and housing has been a constant financial strain that eventually put her in debt.
"The cost of living was so extremely high in trying to raise my grandson that I just got behind," she said.
Many Americans are facing similar hardships. In addition to NPR's findings, research from the American Diabetes Association said people with the disease have more than twice the medical expenses annually as those without the disease.
"Because diabetes is a chronic illness, there are always six-month appointments," said Donna Dees, who lives in Georgia and was diagnosed with Type 2 diabetes in 2008. "Every six months, go to the doctor, you've got lab work. So that's how the costs keep building up and building up."
Dees built up thousands of dollars in medical debt and got help from RIP Medical Debt, a nonprofit group that says it has wiped out more than $8 billion in medical debt.
Lowery will tell you that she gets high-quality and compassionate health care from a local provider. But the financial challenge of living with diabetes has put her health into decline.
A drug that once helped her, Ozempic, is now too costly for her. She said the medicine had been helping bring her diabetes under control. She was getting it delivered to her home, but she didn't meet her copays, and the bills piled up as unpaid debt. Soon, the deliveries stopped and Lowery tried to renew the prescription at the local pharmacy.
"I went to get it and the woman told me, 'I don't think you're going to be able to afford this.' I said, 'Why not?' She said, 'Because it's seven hundred and some dollars.'"
Worse, as the drug's profile skyrocketed in recent months as a treatment for weight loss among celebrities, demand increased and a shortage developed.
Lowery said this year that she hadn't been able to get Ozempic for several months and that her diabetes was getting worse. Her insurance company has been of no help.
"Nobody is willing to work with me with Ozempic. I don't know what to do," Lowery said. "They won't send me the medicine."
She and her provider even talked about getting physician samples, but given Ozempic's growing popularity, that didn't work.
A Changing Economy
In Lowery's hometown, others are struggling too.
More than 1 in 3 residents of the surrounding county have medical debt in collections, and 1 in 3 live in poverty.
It wasn't always this way, locals told NPR. The area once hummed with manufacturing companies, restaurants, and other amenities. There were plenty of good jobs to go around.
But one by one, employers moved out. Today, downtown Bennettsville is pretty quiet. South Carolina as a whole has nearly 100,000 fewer manufacturing jobs than it did in 2000.
"Bennettsville used to be a more thriving community years ago," said Lowery's health care provider, nurse practitioner Pat Weaver. "With a lot of our plants leaving for, you know, overseas in the last 15-20 years really made a devastating impact. We used to have a hospital here and now we no longer have that. It is very poor."
Weaver works for CareSouth, a nonprofit health center that has a federal government designation as a safety-net provider.
As she walks the halls of the clinic, checking on colleagues and patients, she says that of the 3,300 appointments she takes every year, more than 90% of the people she treats have Type 2 diabetes.
She and others point to Bennettsville's changing economic fortune as a source of health problems in the community. Half the households in the city have an income of less than $32,000. Lower-income residents often can't or don't choose the kinds of healthy meals that would help them control their diabetes, she said.
"The fast foods don't help at all, and a lot of people just eat it every day, and that's a problem. It truly is," Weaver said. "But we have programs to help them. We even have a program where we take patients to the grocery store and we teach them what to buy."
CareSouth takes other steps, too, to fight the effects of poverty and disease in Bennettsville. The center has a sliding-fee scale based on ability to pay and an in-house pharmacy that uses a federal program to keep drug prices down.
For Lowery, having a medical provider like Weaver has been a lifeline. "She's seen me through so much," Lowery said. "She tried different medicines to get my diabetes intact."
Finding Weaver came at a time when her family's murders threw her into depression, her finances spiraled out of control, and her diabetes worsened. Weaver, she said, helped get her into counseling.
"When she found out what had happened, I honestly believe in my heart that she cried just like I cried," Lowery said. "She did so much for me."
South Carolina's Choice on Medicaid
While there is no easy solution for Lowery, who is over 65 and enrolled in Medicare, the Urban Institute and others say a simple policy change could prevent others from getting to such a difficult stage in their disease and finances: Expand Medicaid.
"Seventy-nine out of the 100 counties with the highest levels of medical debt are in states that have not expanded Medicaid under the ACA," the Urban Institute's Braga said, referring to the Affordable Care Act.
Also known as Obamacare, the ACA offered states the option to expand their health insurance programs for the poor.
South Carolina is one of 10 states that have declined to do so, and where NPR identified more than two dozen counties that fall within the Diabetes Belt and have high rates of medical debt. There's evidence from other states that people became healthier and owed less money to medical providers after Medicaid expansion.
A Boston University researcher looked at health centers just like CareSouth — more than 900 of them serving nearly 20 million patients.
The centers in states that did expand Medicaid reported better diabetes control than those in states that didn't expand the program, and the effect was quick — within three years of the expansion.
Those improvements happened consistently among Black and Hispanic patients, who have higher rates of diabetes.
A study in Louisiana found that people who gained Medicaid coverage after an expansion there had reduced medical debt.
Lowery said that going forward she will continue to rely on her faith and her church community to help her through the tough times.
Still, she worries about the possible worsening of her diabetes and the financial stress of daily life.
"I wish things would get better," she said. "I think I would sleep a little better, because sometimes it's kind of hard for me to try to keep some food on the table."
This article is from a partnership with NPR, where it was edited by Robert Little and Kamala Kelkar and produced by Meg Anderson; the photos were edited by Virginia Lozano.
About This Project
"Diagnosis: Debt" is a reporting partnership between KFF Health News and NPR exploring the scale, impact, and causes of medical debt in America.
The series draws on original polling by KFF, court records, federal data on hospital finances, contracts obtained through public records requests, data on international health systems, and a yearlong investigation into the financial assistance and collection policies of more than 500 hospitals across the country. 
Additional research was conducted by the Urban Institute, which analyzed credit bureau and other demographic data on poverty, race, and health status for KFF Health News to explore where medical debt is concentrated in the U.S. and what factors are associated with high debt levels.
The JPMorgan Chase Institute analyzed records from a sampling of Chase credit card holders to look at how customers' balances may be affected by major medical expenses. And the CED Project, a Denver nonprofit, worked with KFF Health News on a survey of its clients to explore links between medical debt and housing instability. 
KFF Health News journalists worked with KFF public opinion researchers to design and analyze the "KFF Health Care Debt Survey." The survey was conducted Feb. 25 through March 20, 2022, online and via telephone, in English and Spanish, among a nationally representative sample of 2,375 U.S. adults, including 1,292 adults with current health care debt and 382 adults who had health care debt in the past five years. The margin of sampling error is plus or minus 3 percentage points for the full sample and 3 percentage points for those with current debt. For results based on subgroups, the margin of sampling error may be higher.
Reporters from KFF Health News and NPR also conducted hundreds of interviews with patients across the country; spoke with physicians, health industry leaders, consumer advocates, debt lawyers, and researchers; and reviewed scores of studies and surveys about medical debt.
By: Robert Benincasa, NPR and Nick McMillan, NPR
Title: Many People Living in the 'Diabetes Belt' Are Plagued With Medical Debt
Sourced From: kffhealthnews.org/news/article/many-people-living-in-the-diabetes-belt-are-plagued-with-medical-debt/
Published Date: Tue, 30 May 2023 09:00:00 +0000
Did you miss our previous article…
https://www.biloxinewsevents.com/mammograms-at-40-breast-cancer-screening-guidelines-spark-fresh-debate/
Mammograms at 40? Breast Cancer Screening Guidelines Spark Fresh Debate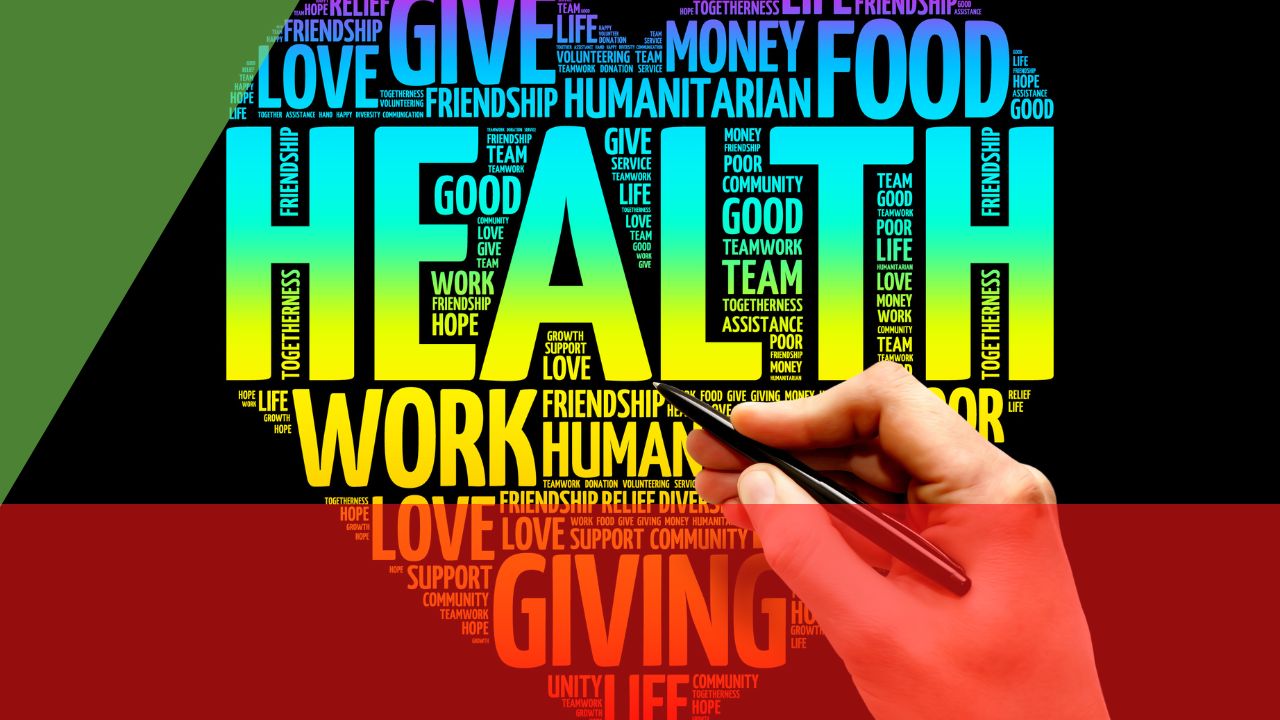 by Ronnie Cohen
Tue, 30 May 2023 09:00:00 +0000
While physicians mostly applauded a government-appointed panel's recommendation that women get routine mammography screening for breast cancer starting at age 40, down from 50, not everyone approves.
Some doctors and researchers who are invested in a more individualized approach to finding troublesome tumors are skeptical, raising questions about the data and the reasoning behind the U.S. Preventive Services Task Force's about-face from its 2016 guidelines.
"The evidence isn't compelling to start everyone at 40," said Jeffrey Tice, a professor of medicine at the University of California-San Francisco.
Tice is part of the WISDOM study research team, which aims, in the words of breast cancer surgeon and team leader Laura Esserman, "to test smarter, not test more." She launched the ongoing study in 2016 with the goal of tailoring screening to a woman's risk and putting an end to the debate over when to get mammograms.
Advocates of a personalized approach stress the costs of universal screening at 40 — not in dollars, but rather in false-positive results, unnecessary biopsies, overtreatment, and anxiety.
The guidelines come from the federal Department of Health and Human Services' U.S. Preventive Services Task Force, an independent panel of 16 volunteer medical experts who are charged with helping guide doctors, health insurers, and policymakers. In 2009 and again in 2016, the group put forward the current advisory, which raised the age to start routine mammography from 40 to 50 and urged women from 50 to 74 to get mammograms every two years. Women from 40 to 49 who "place a higher value on the potential benefit than the potential harms" might also seek screening, the task force said.
Now the task force has issued a draft of an update to its guidelines, recommending the screening for all women beginning at age 40.
"This new recommendation will help save lives and prevent more women from dying due to breast cancer," said Carol Mangione, a professor of medicine and public health at UCLA, who chaired the panel.
But the evidence isn't clear-cut. Karla Kerlikowske, a professor at UCSF who has been researching mammography since the 1990s, said she didn't see a difference in the data that would warrant the change. The only way she could explain the new guidelines, she said, was a change in the panel.
"It's different task force members," she said. "They interpreted the benefits and harms differently."
Mangione, however, cited two data points as crucial drivers of the new recommendations: rising breast cancer incidence in younger women and models showing the number of lives screening might save, especially among Black women.
There is no direct evidence that screening women in their 40s will save lives, she said. The number of women who died of breast cancer declined steadily from 1992 to 2020, due in part to earlier detection and better treatment.
But the predictive models the task force built, based on various assumptions rather than actual data, found that expanding mammography to women in their 40s might avert an additional 1.3 deaths per 1,000 in that cohort, Mangione said. Most critically, she said, a new model including only Black women showed 1.8 per 1,000 could be saved.
A 2% annual increase in the number of 40- to 49-year-olds diagnosed with breast cancer in the U.S. from 2016 through 2019 alerted the task force to a concerning trend, she said.
Mangione called that a "really sizable jump." But Kerlikowske called it "pretty small," and Tice called it "very modest" — conflicting perceptions that underscore just how much art is involved in the science of preventive health guidelines.
Task force members are appointed by HHS' Agency for Healthcare Research and Quality and serve four-year terms. The new draft guidelines are open for public comment until June 5. After incorporating feedback, the task force plans to publish its final recommendation in JAMA, the Journal of the American Medical Association.
Nearly 300,000 women will be diagnosed with breast cancer in the U.S. this year, and it will kill more than 43,000, according to National Cancer Institute projections. Expanding screening to include younger women is seen by many as an obvious way to detect cancer earlier and save lives.
But critics of the new guidelines argue there are real trade-offs.
"Why not start at birth?" Steven Woloshin, a professor at the Dartmouth Institute for Health Policy and Clinical Practice, asked rhetorically. "Why not every day?"
"If there were no downsides, that might be reasonable," he said. "The problem is false positives, which are very scary. The other problem is overdiagnosis." Some breast tumors are harmless, and the treatment can be worse than the disease, he said.
Tice agreed that overtreatment is an underappreciated problem.
"These cancers would never cause symptoms," he said, referring to certain kinds of tumors. "Some just regress, shrink, and go away, are just so slow-growing that a woman dies of something else before it causes problems."
Screening tends to find slow-growing cancers that are less likely to cause symptoms, he said. Conversely, women sometimes discover fast-growing lethal cancers soon after they've had clean mammograms.
"Our strong feeling is that one size does not fit all, and that it needs to be personalized," Tice said.
WISDOM, which stands for "Women Informed to Screen Depending On Measures of risk," assesses participants' risk at 40 by reviewing family history and sequencing nine genes. The idea is to start regular mammography immediately for high-risk women while waiting for those at lower risk.
Black women are more likely to get screening mammograms than white women. Yet they are 40% more likely to die of breast cancer and are more likely to be diagnosed with deadly cancers at younger ages.
The task force expects Black women to benefit most from earlier screening, Mangione said.
It's unclear why Black women are more likely to get the most lethal breast cancers, but research points to disparities in cancer management.
"Black women don't get follow-up from mammograms as rapidly or appropriate treatment as quickly," Tice said. "That's what really drives the discrepancies in mortality."
Debate also continues on screening for women 75 to 79 years old. The task force chose not to call for routine screening in the older age group because one observational study showed no benefit, Mangione said. But the panel issued an urgent call for research about whether women 75 and older should receive routine mammography.
Modeling suggests screening older women could avert 2.5 deaths per 1,000 women in that age group, more than those saved by expanding screening to younger women, Kerlikowske noted.
"We always say women over 75 should decide together with their clinicians whether to have mammograms based on their preferences, their values, their health history, and their family history," Mangione said.
Tice, Kerlikowske, and Woloshin argue the same holds true for women in their 40s.
This article was produced by KFF Health News, which publishes California Healthline, an editorially independent service of the California Health Care Foundation. 
By: Ronnie Cohen
Title: Mammograms at 40? Breast Cancer Screening Guidelines Spark Fresh Debate
Sourced From: kffhealthnews.org/news/article/mammograms-at-40-breast-cancer-screening-guidelines-spark-fresh-debate/
Published Date: Tue, 30 May 2023 09:00:00 +0000