Wicker ranked among the most effective Republican U.S. Senators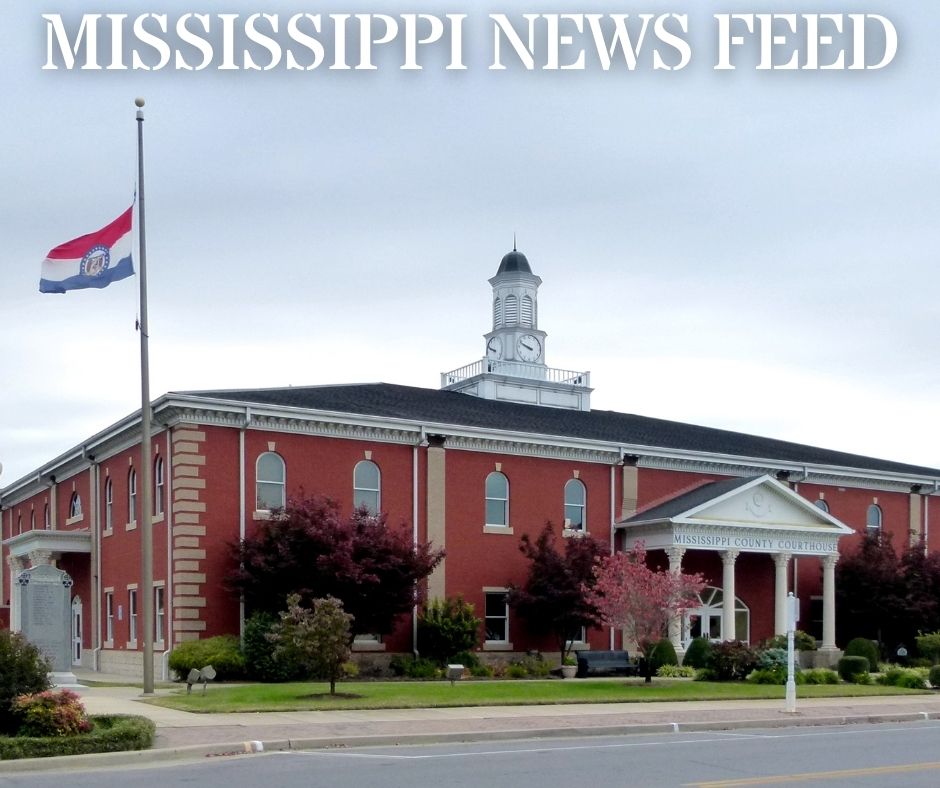 The Center for Effective Lawmaking recently released its rankings from the 117th Congress. See how Mississippi's delegation ranked.
According to the Center for Effective Lawmaking, a partnership between the University of Virginia and Vanderbilt University, Mississippi's senior U.S. Senator Roger Wicker was among the most effective Republican lawmakers in D.C. for the 117th Congress.
Senator Wicker ranked 7th on the list of most effective Republican Senators, specifically as it pertains to legislation regarding public lands and technology. He also made the list of those Republican Senators "Exceeding Expectations" for the fourth Congress in a row.
"Some members of Congress attain the status of being a top-ten lawmaker within their party quite infrequently, rising onto the list due to their position as a committee chair or as a Senator seeking legislative accomplishments prior to a tough election battle. For others, effective lawmaking is a way of life," the Center's report states. "Those who are continuously members of this category are truly remarkable and worth watching."
The Center notes that Senator Wicker is among the group of Republican Senators who have continued their patterns of being highly effective lawmakers regardless of whether their party controls the chamber, which "speaks well to the prospects of continued effective lawmaking emerging from both sides of the aisle over the next two years" in the 118th Congress.
Of the 53 substantive bills the Center notes that were proposed or sponsored by Wicker, 12 received action in committee, 13 saw action beyond committee, 6 passed in the Senate and 5 became law.
The most effective Republican U.S. Senator in the 117th Congress, according to the Center, was Sen. John Cornyn from Texas while the most effective Democratic Senator was Sen. Gary Peters of Michigan.
Senator Wicker is the only member of the Mississippi delegation in either the Senate or the House who made it near the top of the Center's effectiveness lists. Mississippi's other U.S. Senator Cindy Hyde-Smith ranked 50 among the 50 Republican Senators as none of the 6 bills she proposed saw action.
Congressman Michael Guest (MS-3) ranked the highest among the state's three Republican members, coming in at 44 out of 222 GOP members. One of the 12 substantive bills he proposed became law. Congressman Trent Kelly (MS-1) was 140th while then-Congressman Steven Palazzo (MS-4) ranked 177th. None of Kelly or Palazzo's substantive bills were acted on.
Mississippi's lone Democratic Congressman Bennie Thompson (MS-2) was ranked 88 among his 232 colleagues. Of the 8 substantive bills Thompsons proposed, half saw committee action and passed the chamber, but none became law.
The most effective Republican and Democratic members in the U.S. House last Congress were Reps. Don Bacon (R) from Nebraska and Gerry Connolly (D) from Virginia.
The Center provides the rankings based on the combination of fifteen metrics regarding the bills that each member of Congress sponsors, how far they move through the lawmaking process, and how substantial their policy proposals are. The scores are normalized to an average value of 1.0 in both the House and the Senate.
To learn more about the Center's methodology in its rankings, click here.
The post Wicker ranked among the most effective Republican U.S. Senators appeared first on Magnolia Tribune.
…
By: Frank Corder
Title: Wicker ranked among the most effective Republican U.S. Senators

Published Date: Wed, 22 Mar 2023 16:04:15 +0000
New state law on execution methods may get clarity from Alabama death penalty case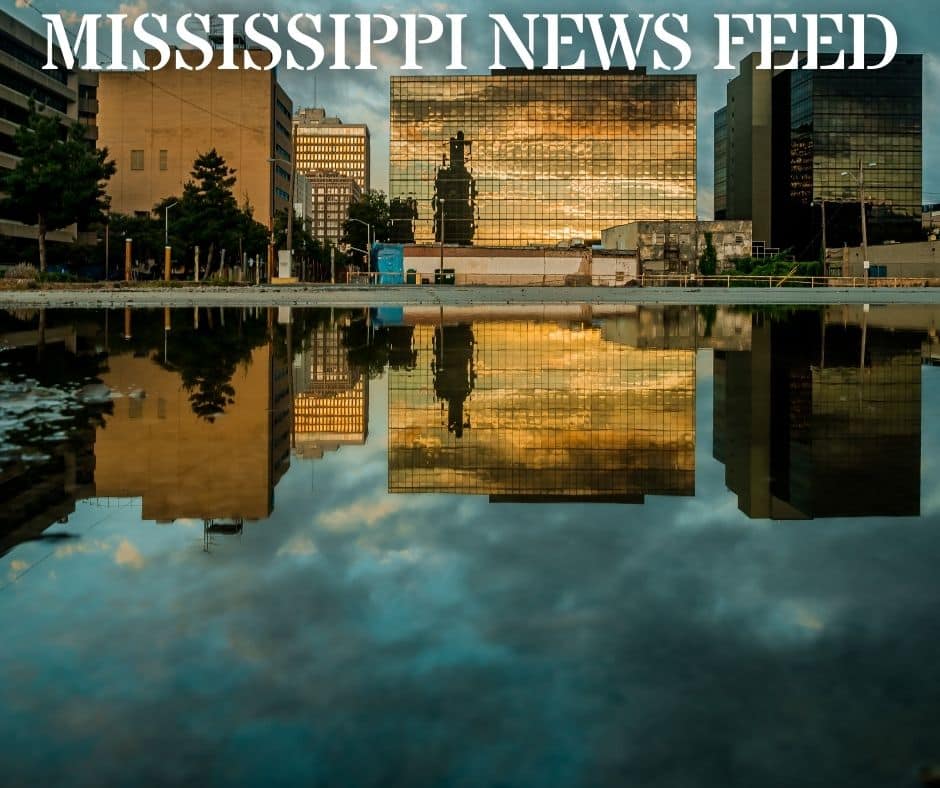 Columnist Sid Salter writes that there are plenty of legitimate discussions to be had regarding the imposition of the death penalty in Mississippi.
Mississippi currently has 35 inmates on Death Row, according to Mississippi Department of Corrections data – 34 men and one woman.
National debates and disputes over execution methods in recent years effectively brought executions to a halt even in the 27 states like Mississippi that authorize capital punishment for particularly heinous crimes.
Those debates have led several states, including Mississippi, Alabama, and Oklahoma, to devise new strategies to get around those chemical debate obstacles. All three states authorized nitrogen hypoxia as a means of execution. Nitrogen hypoxia is a form of suffocation.
The Wall Street Journal notes that "the 2018 Alabama law approving this method describes it as 'nitrogen hypoxia,' but that's not quite right. Hypoxia means reduction of oxygen levels in the blood. Breathing pure nitrogen induces anoxia, a total depletion of blood oxygen."
The nitrogen method has yet to be utilized, but Alabama officials are asking their state Supreme Court to clear the way to do so. That ruling, and the subsequent actual use of it in Alabama, will impact methodologies across the country in death penalty states.
Mississippi's law passed in 2022 and gives the Miss. Department of Corrections even stronger latitude in making means of execution decisions. MDOC officials can now choose between lethal injection, nitrogen hypoxia (anoxia), firing squad, or electrocution as the means by which state prisoners are put to death.
Since 1976, Mississippi has executed 23 prisoners. All were male, 17 were white, and 6 were black. Four were executed in the gas chamber. The remaining 19 were executed by lethal injection.
Mississippi's most recent execution was that of Thomas Edwin Loden Jr., a 58-year-old ex-Marine recruiter, who was executed for the Itawamba County murder of Leesa Marie Gray, 16. Loden died by lethal injection.
The number of Death Row inmates in Mississippi has declined over the last 20 years in that there are about 40 percent fewer inmates awaiting execution. The execution hiatuses fueled by the lethal injection chemical battles ground the process to a near halt and during those hiatuses, inmates died of natural causes or won legal appeals.
But one inmate, James Billiot, has been on Death Row since his Dec. 1982 conviction for the Thanksgiving Day, 1981, murder of his mother, stepfather and 14-year-old stepsister. The trio was beaten to death with an eight-pound sledgehammer.
Still on Mississippi's Death Row are inmates Anthony Carr, 55, and Robert Simon Jr., 57, who were convicted and sentenced to death for the Feb. 2, 1990, murders of the Carl "Bubba" Parker family at their Walnut community home on Hwy. 322 southwest of Lambert in Quitman County.
The family left the Riverside Baptist Church Bible study class at about 9 p.m. to return to their home. Parker, 58; his wife Bobbie Jo, 45; daughter Charlotte Jo, 9; and son Gregory, 12, were active in the church where Bobbie Jo served as the church secretary and pianist.
Murder was the kindest thing that happened to this innocent family during a senseless rampage of torture, assault, arson and robbery.
There are plenty of legitimate discussions to be had regarding the imposition of the death penalty in Mississippi. What about the morality of the death penalty? What about disparities in who receives the death penalty based on race or economic status? What about Mississippi's failures to fund a credible, working indigent defense and post-conviction appeal process?
Mississippi adopted the notion of giving MDOC officials discretion over execution methods as a direct response to roadblocks raised nationally by death penalty opponents. It is a response to shortages of the chemicals used in lethal injection or in the gas chamber caused by varying degrees of legal challenges, corporate shaming, or other public protests.
As one who has witnessed executions (gas chamber and lethal injections) at the Mississippi State Penitentiary at Parchman, please allow me to point out the absurdity of the notion that we ever had or ever will have a neat, antiseptic method of execution in which there is a guarantee of no pain or suffering on the part of the inmate.
The post New state law on execution methods may get clarity from Alabama death penalty case appeared first on Magnolia Tribune.
…
By: Sid Salter
Title: New state law on execution methods may get clarity from Alabama death penalty case

Published Date: Wed, 04 Oct 2023 12:00:00 +0000
Did you miss our previous article…
https://www.biloxinewsevents.com/he-knows/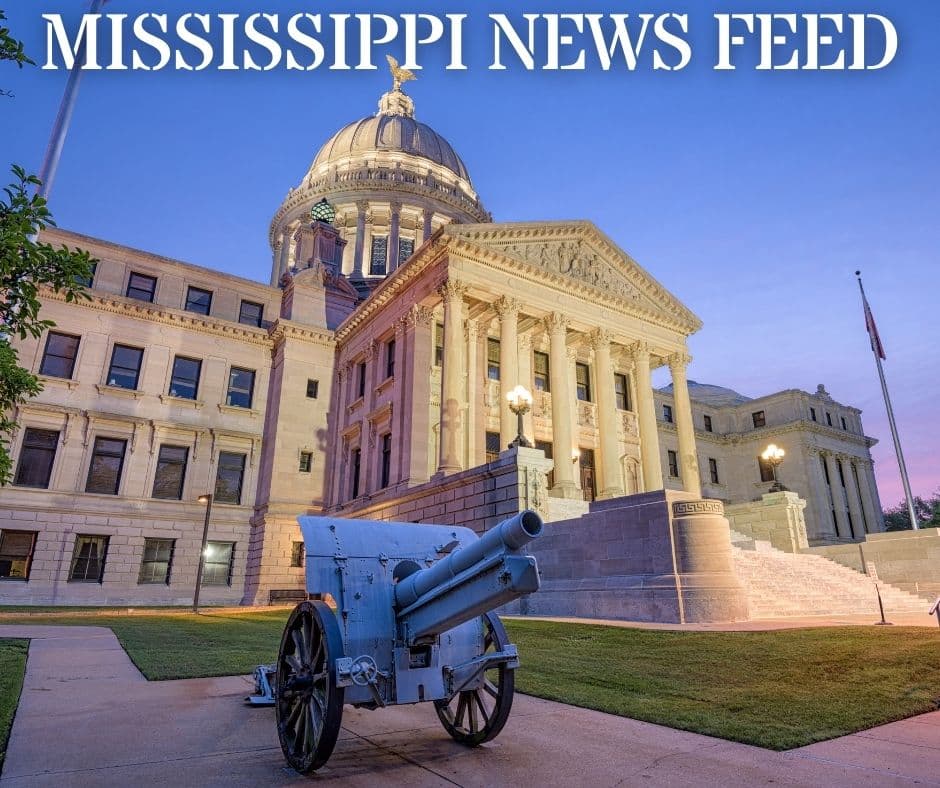 Talk no more so very proudly, let not arrogance come from your mouth; for the Lord is a God of knowledge, and by him actions are weighed. – 1 Samuel 2:3
Contemporary society is full of examples of what it looks like to celebrate self-assertiveness, human achievement, and a preoccupation with the "I/me/my" focus of our age that pays scant, if any, attention to God. He does not see, is the assumption; and if He does see, He does not mind. As believers we are not immune from any of this, for by nature our hearts love to assume that we ourselves are the fount of all knowledge—that we know best how we should think.
An inclination toward self-sufficiency and pride leads to some downplaying or even denying elements of biblical truth in their teaching and thinking. In the church today, God's judgment and justice are surely such elements. They're not easy to hear about or to proclaim, but they are central to the truth of the Bible. Paul writes that God will judge "the secrets of men by Christ Jesus" (Romans 2:16). We cannot hide anything from Him, though we are tempted to believe we can. He knows our hearts, and by this Lord of knowledge "actions are weighed."
In Daniel 5, we see how the Babylonian king Belshazzar discovered the folly of an arrogance that caused him to exalt himself above the God of knowledge. In the middle of a great feast celebrating himself, using drinking vessels that had been stolen from the Lord's temple, a hand was sent from the presence of God, appearing on a wall and writing words of judgment—and Belshazzar was reduced to a shaking mass. Daniel interpreted the message for him, saying, "The Most High God rules the kingdom of mankind and sets over it whom he will. And you his son, Belshazzar, have not humbled your heart, though you knew all this, but you have lifted up yourself against the Lord of heaven … And you have praised the gods of silver and gold, of bronze, iron, wood, and stone, which do not see or hear or know, but the God in whose hand is your breath, and whose are all your ways, you have not honored" (Daniel 5:21-23). In the end, Belshazzar had "been weighed in the balances and found wanting" (v 27), and "that very night" he "was killed" (v 30). He thought he knew best. He did not.
It is folly to imagine that God does not see, does not know, and will not act. He knows everything about us, and He weighs our actions. As Hannah knew and Belshazzar discovered too late, self-exaltation leads to judgment; but humility before the Lord is the way to life. So, be careful not to pridefully declare that you want things your own way in one area or another and therefore refuse Jesus' kingship over that aspect of your life. Be careful not to live as though God does not know, and therefore refrain from humble repentance. Instead, humble yourself before the Lord, confessing to Him what He already knows and asking forgiveness for proud thoughts or selfish actions—and "he will exalt you" (James 4:10).
The post He Knows appeared first on Magnolia Tribune.
…
By: Alistair Begg
Title: He Knows

Published Date: Wed, 04 Oct 2023 11:30:00 +0000
Did you miss our previous article…
https://www.biloxinewsevents.com/history-in-the-u-s-house-mccarthy-ousted-as-speaker/
History in the U.S. House: McCarthy ousted as Speaker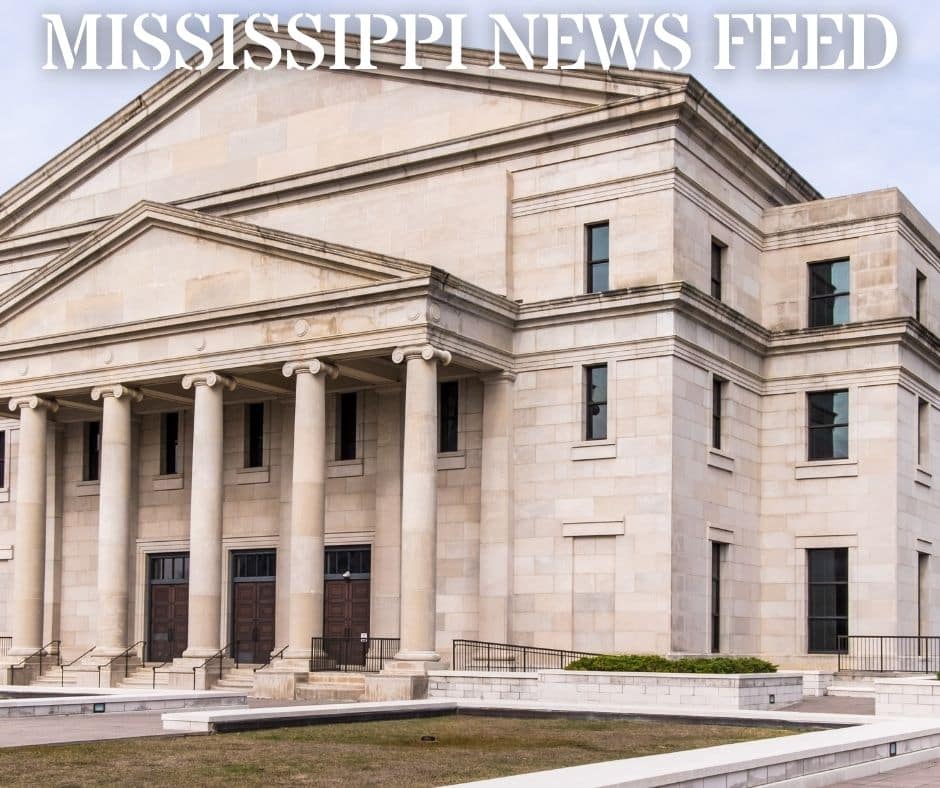 For the first time in U.S. history, the House has voted to remove the Speaker following a motion to vacate the chair. Eight Republicans joined all Democrats to oust Kevin McCarthy.
The first time in 113 years, the U.S. House of Representatives has voted on a motion to vacate the chair.
And first the time in U.S. history, the House has voted to remove the Speaker.
With eight Republicans joining all Democrats, Kevin McCarthy has been removed as Speaker by a vote of 216-210 and a new vote for Speaker will be forthcoming as members chart an unprecedented path forward.
The California Democrat was Speaker for 269 days.
The move to vacate the chair came after Florida Congressman Matt Gaetz filed the motion to vacate after the House agreed to a 45-day spending resolution that averted a federal government shutdown on Saturday. Ninety Republicans and one Democrat voted against the stopgap spending measure that was ultimately agreed to in the Senate and signed by President Joe Biden.
Today, the eight Republicans joining all Democrats in ousting McCarthy were:
Andy Biggs, Arizona
Ken Buck, Colorado
Tim Burchett, Tennessee
Eli Crane, Arizona
Matt Gaetz, Florida
Bob Good, Virginia
Nancy Mace, South Carolina
Matt Rosendale, Montana
Mississippi's three Republican Congressional members – Trent Kelly (MS-1), Michael Guest (MS-3) and Mike Ezell (MS-4) – all voted to keep McCarthy just as they did when they each supported him for Speaker in January throughout all 15 rounds of voting.
However, all three Mississippi Congressmen were among the 90 Republicans who voted against the spending bill passed on Saturday.
Congressman Patrick Henry of North Carolina will serve as acting Speaker until a permanent replacement is elected by the body.
The two parties will now meet to decide their nominees for the upcoming Speaker election. Democrats are likely to put forward their leader Congressman Hakeem Jeffries of New York just as they did in January.
As for the Republicans, it is unclear at this point whether McCarthy loyalists will urge him to attempt a comeback or if the caucus will put forward a new candidate that can unite their members and end the drama. 
The post History in the U.S. House: McCarthy ousted as Speaker appeared first on Magnolia Tribune.
…
By: Frank Corder
Title: History in the U.S. House: McCarthy ousted as Speaker

Published Date: Tue, 03 Oct 2023 21:34:14 +0000
Did you miss our previous article…
https://www.biloxinewsevents.com/henifin-to-oversee-jackson-sewer-system-along-with-water-services/