Why the CDC has recommended new COVID boosters for all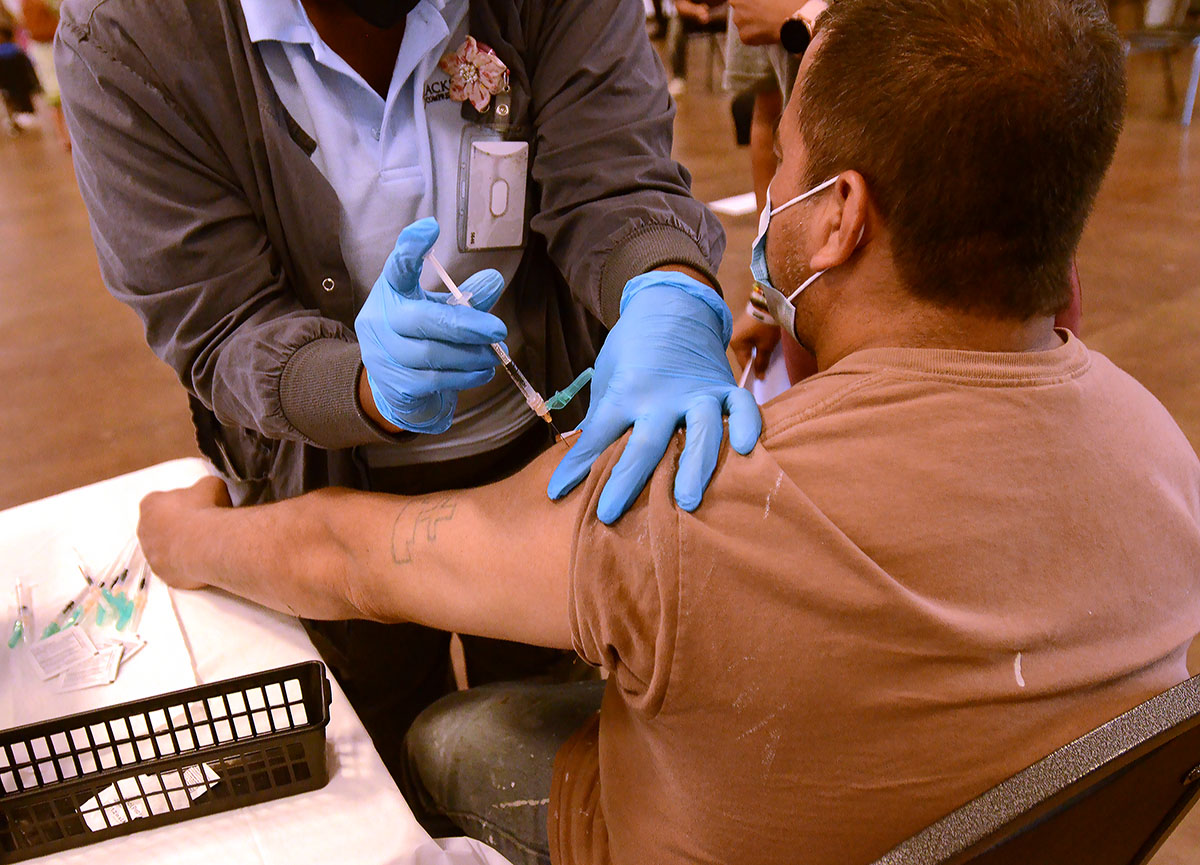 Everyone over the age of 6 months should get the latest COVID-19 booster, a federal expert panel recommended Tuesday after hearing an estimate that universal vaccination could prevent 100,000 more hospitalizations each year than if only the elderly were vaccinated.
The Centers for Disease Control and Prevention's Advisory Committee on Immunization Practices voted 13-1 for the motion after months of debate about whether to limit its recommendation to high-risk groups. A day earlier, the FDA approved the new booster, stating it was safe and effective at protecting against the COVID variants currently circulating in the U.S.
After the last booster was released, in 2022, only 17% of the U.S. population got it — compared with the roughly half of the nation who got the first booster after it became available in fall 2021. Broader uptake was hurt by pandemic weariness and evidence the shots don't always prevent COVID infections. But those who did get the shot were far less likely to get very sick or die, according to data presented at Tuesday's meeting.
The virus sometimes causes severe illness even in those without underlying conditions, causing more deaths in children than other vaccine-preventable diseases, as chickenpox did before vaccines against those pathogens were universally recommended.
The number of hospitalized patients with COVID has ticked up modestly in recent weeks, CDC data shows, and infectious disease experts anticipate a surge in the late fall and winter.
The shots are made by Moderna and by Pfizer and its German partner, BioNTech, which have decided to charge up to $130 a shot. They have launched national marketing campaigns to encourage vaccination. The advisory committee deferred a decision on a third booster, produced by Novavax, because the FDA hasn't yet approved it. Here's what to know:
Who should get the COVID booster?
The CDC advises that everyone over 6 months old should, for the broader benefit of all. Those at highest risk of serious disease include babies and toddlers, the elderly, pregnant women, and people with chronic health conditions including obesity. The risks are lower — though not zero — for everyone else. The vaccines, we've learned, tend to prevent infection in most people for only a few months. But they do a good job of preventing hospitalization and death, and by at least diminishing infections they may slow spread of the disease to the vulnerable, whose immune systems may be too weak to generate a good response to the vaccine.
Pablo Sánchez, a pediatrics professor at The Ohio State University who was the lone dissenter on the CDC panel, said he was worried the boosters hadn't been tested enough, especially in kids. The vaccine strain in the new boosters was approved only in June, so nearly all the tests were done in mice or monkeys. However, nearly identical vaccines have been given safely to billions of people worldwide.
When should you get it?
The vaccine makers say they'll begin rolling out the vaccine this week. If you're in a high-risk group and haven't been vaccinated or been sick with COVID in the past two months, you could get it right away, says John Moore, an immunology expert at Weill Cornell Medical College. If you plan to travel this holiday season, as he does, Moore said, it would make sense to push your shot to late October or early November, to maximize the period in which protection induced by the vaccine is still high.
Who will pay for it?
When the ACIP recommends a vaccine for children, the government is legally obligated to guarantee kids free coverage, and the same holds for commercial insurance coverage of adult vaccines. For the 25 to 30 million uninsured adults, the federal government created the Bridge Access Program. It will pay for rural and community health centers, as well as Walgreens, CVS, and some independent pharmacies, to provide COVID shots for free. Manufacturers have agreed to donate some of the doses, CDC officials said.
Will this new booster work against the current variants of COVID?
It should. More than 90% of currently circulating strains are closely related to the variant selected for the booster earlier this year, and studies showed the vaccines produced ample antibodies against most of them. The shots also appeared to produce a good immune response against a divergent strain that initially worried people, called BA.2.86. That strain represents fewer than 1% of cases currently. Moore calls it a "nothingburger."
Why are some doctors not gung-ho about the booster?
Experience with the COVID vaccines has shown that their protection against hospitalization and death lasts longer than their protection against illness, which wanes relatively quickly, and this has created widespread skepticism. Most people in the U.S. have been ill with COVID and most have been vaccinated at least once, which together are generally enough to prevent grave illness, if not infection — in most people. Many doctors think the focus should be on vaccinating those truly at risk.
With new COVID boosters, plus flu and RSV vaccines, how many shots should I expect to get this fall?
People tend to get sick in the late fall because they're inside more and may be traveling and gathering in large family groups. This fall, for the first time, there's a vaccine — for older adults — against respiratory syncytial virus. Kathryn Edwards, a 75-year-old Vanderbilt University pediatrician, plans to get all three shots but "probably won't get them all together," she said. COVID "can have a punch" and some of the RSV vaccines and the flu shot that's recommended for people 65 and older also can cause sore arms and, sometimes, fever or other symptoms. A hint emerged from data earlier this year that people who got flu and COVID shots together might be at slightly higher risk of stroke. That linkage seems to have faded after further study, but it still might be safer not to get them together.
Pfizer and Moderna are both testing combination vaccines, with the first flu-COVID shot to be available as early as next year.
Has this booster version been used elsewhere in the world?
Nope, although Pfizer's shot has been approved in the European Union, Japan, and South Korea, and Moderna has won approval in Japan and Canada. Rollouts will start in the U.S. and other countries this week.
Unlike in earlier periods of the pandemic, mandates for the booster are unlikely. But "it's important for people to have access to the vaccine if they want it," said panel member Beth Bell, a professor of public health at the University of Washington.
"Having said that, it's clear the risk is not equal, and the messaging needs to clarify that a lot of older people and people with underlying conditions are dying, and they really need to get a booster," she said.
ACIP member Sarah Long, a pediatrician at Children's Hospital of Philadelphia, voted for a universal recommendation but said she worried it was not enough. "I think we'll recommend it and nobody will get it," she said. "The people who need it most won't get it."
KFF Health News is a national newsroom that produces in-depth journalism about health issues and is one of the core operating programs at KFF—an independent source of health policy research, polling, and journalism. Learn more about KFF.
This article first appeared on Mississippi Today and is republished here under a Creative Commons license.
Did you miss our previous article…
https://www.biloxinewsevents.com/?p=287552
Auditor's proposal to defund some college majors catches fire online, but are lawmakers interested?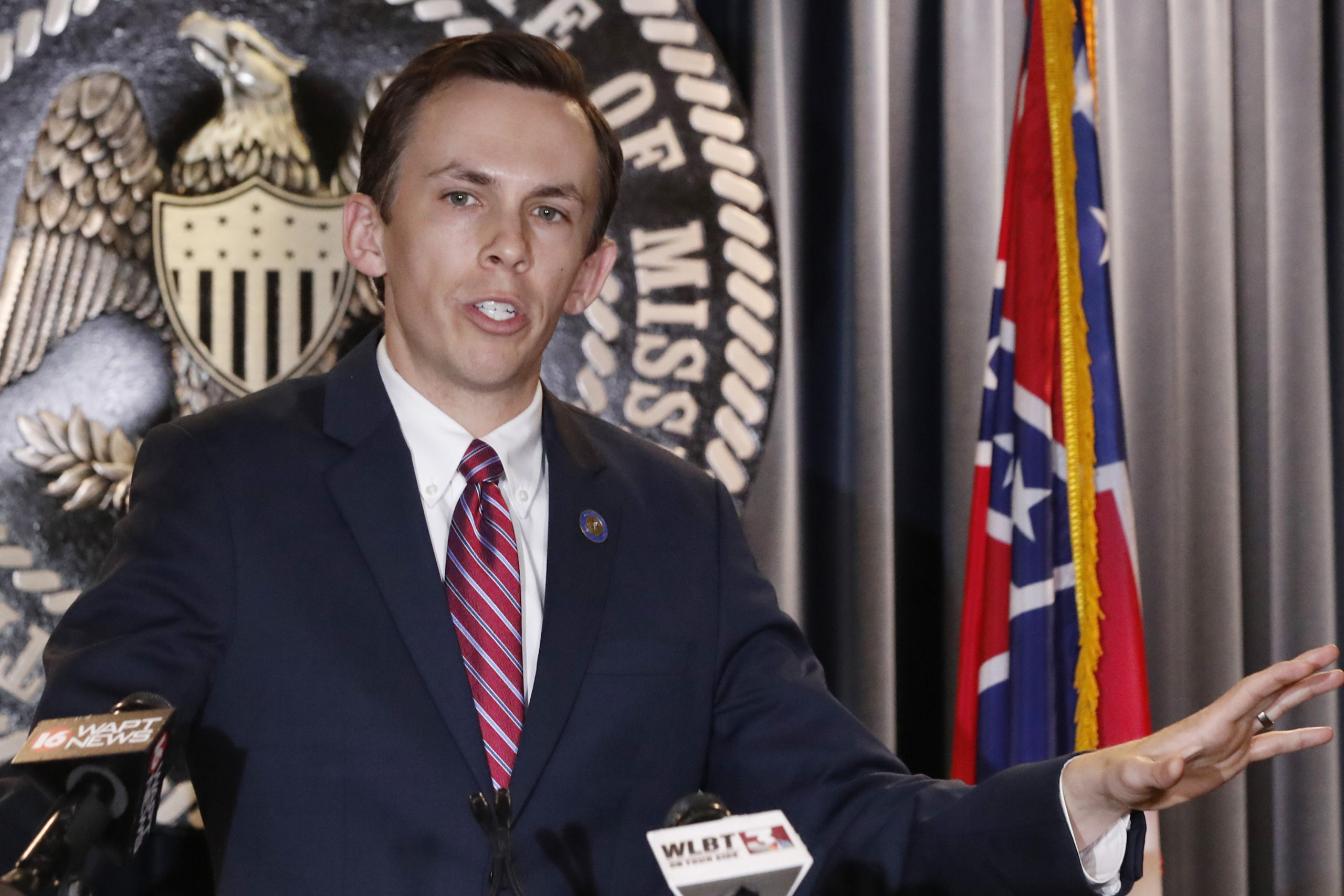 Buoyed by a series of tweets from State Auditor Shad White belittling certain liberal arts degrees as "garbage," "useless" and "indoctrination factories," a recent report from his office calls for Mississippi to change how it funds higher education by stripping public money from programs that don't support the state's economy in favor of those that do.
But in an interview Friday afternoon, two days after the report was released, White said he could not think of any lawmakers who had reached out to him about setting up a committee — the report's central recommendation — to study revamping higher education funding in Mississippi.
"I'm wracking my brain," he said. "Not a ton (have reached out) because it's just been out for two or three days."
White said he expects some inquiries but his guess is that hard copies of the report, which were prepped for a number of powerful elected officials — the governor, the lieutenant governor, the speaker of the house and members of key legislative committees — haven't arrived in the mail yet.
The state auditor's office does not have policy-making power, so for now, White is reliant on champion lawmakers to turn his recommendations into reality.
"I'm trying to think if a legislator has texted or called me," White said. "I don't recall any right offhand that specifically mentioned the report."
The eight-page report is part of a yearlong effort by the auditor's office to propose solutions to Mississippi's intractable "brain drain," the phenomenon in which college-educated people leave the state for better-paying opportunities elsewhere, in effect subsidizing the economy's of nearby states.
If Mississippi could retain just a few more graduates seeking highly paid jobs like engineering, the report said it would be a multimillion-dollar boon to the economy.
"State appropriations should focus on the degree programs our state's economy values most," the report states. "Otherwise, taxpayers will face the repercussions of an inadequate workforce and a declining population."
The brain drain is an issue that has concerned lawmakers across the political spectrum and, in recent years, led to bipartisan proposals in Mississippi to incentivize graduates to go into crucial fields, like teaching and nursing, that are experiencing dire shortages.
State agencies already have some policies that take this into account. The Institutions of Higher Learning, which oversees public universities in Mississippi, evaluates programs based on the state's workforce needs. The state's community colleges are trying to expand workforce development programs.
What White is proposing goes further. Though he is not advocating for "abolishing" certain degrees, White said it's not enough to simply let the market guide Mississippi college students to degrees that lead to higher-paying jobs — which, by and large, is what's already happening.
Rather, state government intervention is necessary to ensure taxpayers are seeing a return on investment in higher education, White said.
"What I'm suggesting is that we take a hard look at how we're spending money, and we add more money to those programs of study," he said, "by … taking those dollars away from programs of study that aren't economically beneficial to taxpayers."
Toren Ballard, an education policy analyst at Mississippi First, said it's important to understand that taxpayers are not really footing the bill for the state's universities. This year, state appropriations comprised just 21.5% of IHL's operating budget.
As state funding for higher education has plummeted since 2000, the cost of tuition has ballooned, putting the onus on Mississippians to pay for college, leading them to choose career paths that help them afford it, Ballard said. That's one reason he thinks the report's recommendation is largely unnecessary, though he hopes it could lead to more funding for higher education.
"I think we're not giving enough credit to individual student decision making here," Ballard said.
Al Rankins, the IHL commissioner, seemed to agree. In a statement, he said it would "appear more productive" to address Mississippi's brain drain by creating more career opportunities.
"University students are adults who choose their majors based on their interests and career aspirations," he said. "After graduating some choose to pursue opportunities in other states for a myriad of reasons outside of the control of our universities."
White said that when he was choosing his undergraduate major — political science and economics from the University of Mississippi — that he wished he had access to data showing what he could expect to make when he graduates.
"If I had to think it over again, I would rethink majoring in political science," he said.
So what degree programs does Mississippi's economy value most, according to the auditor? The report begins with a graph that measures value as a trade-off between the median income a graduate can expect to make and the likelihood they will stay in Mississippi.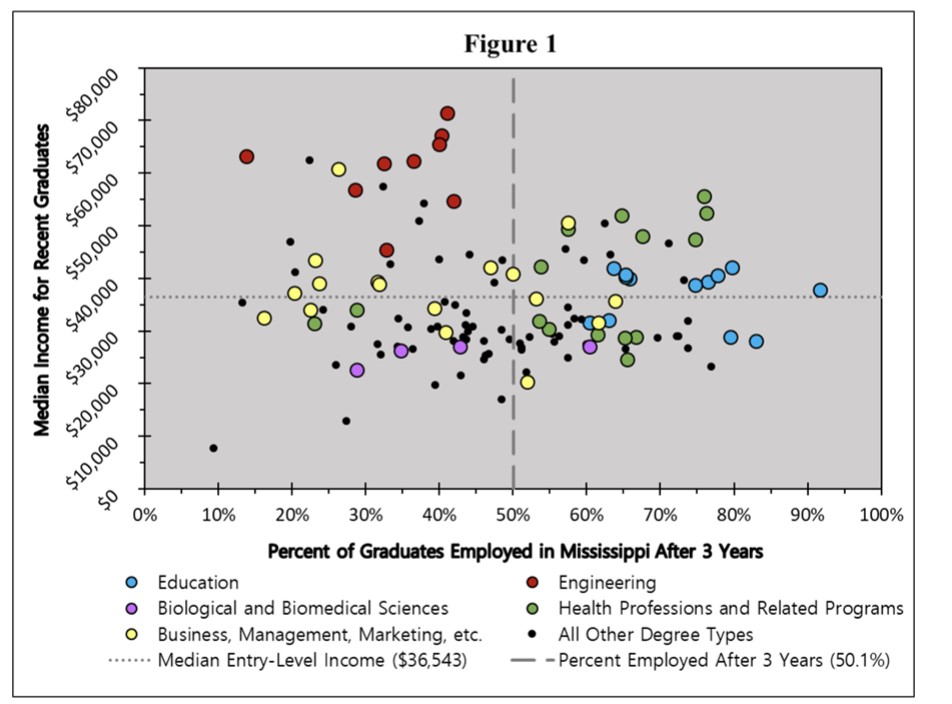 In the top-left corner of the graph are higher-paid graduates who are more likely to leave, like business and engineering degrees. The top-right corner shows higher-paid graduates who were very likely to stay, including health professions and teachers. "All other degree types" are largely in the middle.
Right now, the report says, the state funds all those degrees at the same amount, even though some degrees cost more to offer.
Ballard noted the report did not consider graduates who go directly to law school or medical school, potentially lowering the median income of majors like sociology that the auditor denigrated online.
"That's why engineering degrees look particularly good here," he said.
White said the goal of the report — and his social media posts — was not to be comprehensive but to "initiate a conversation around this question."
But that doesn't mean he's taking back anything he wrote.
"I'm defending it," he said. "I'm telling you that we have to address these ideas in a way that is plain and clear, and if you shroud it in technocratic jargon, nobody will care."
This article first appeared on Mississippi Today and is republished here under a Creative Commons license.
Did you miss our previous article…
https://www.biloxinewsevents.com/?p=290146
Gov. Tate Reeves says he'll have 'debates' with challenger Brandon Presley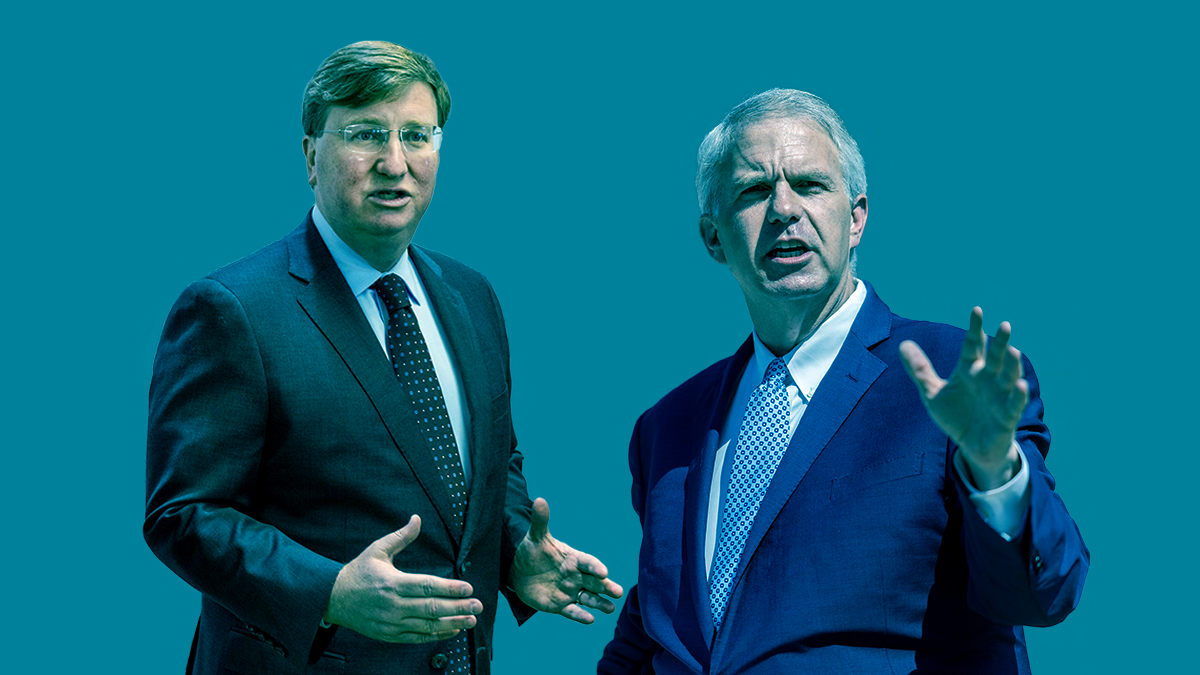 Republican Gov. Tate Reeves said he'll have debates — plural — with his Democratic challenger Brandon Presley, but those haven't been agreed to or scheduled yet as the clock ticks down to the Nov. 7 election.
"Our team is working with their team," Reeves said at a press conference on Thursday. "I have been pretty busy … I am letting the campaign team work on that. But I am sure we are going to have debates. We have always had debates."
READ MORE: Tate Reeves campaign says they're working to schedule debate with Brandon Presley
Presley has accepted debate invitations from WJTV in Jackson and stations across the state owned by Gray Television. On the campaign stump, he has accused Reeves of "hiding out" and dodging debates.
"He doesn't want to debate," Presley said last week. "… He won't even show up in his own TV commercials to talk to the people of Mississippi. So, I highly doubt he's going to have the guts to stand toe-to-toe with me in a debate. His ads that he's running are bald-faced lies, and he doesn't have the guts to stand on a stage and look me in the face and say these lies and so he won't agree to any debates."
Reeves' count on Thursday portends any debates would be spicy, should they come to fruition.
"I'll be honest with you, I look forward to getting on the stage with that individual, who seems to have a really hard time telling the truth," Reeves said. "It doesn't matter the topic, he has a pretty easy time lying … I give him credit, he's a really talented politician — that is to say he's willing to lie about anything. He's willing to stand in any room and say what he thinks they want to hear, and then he goes to the next room and says something exactly opposite based upon what he believes their views are."
Conventional wisdom is debates would be most likely to help a challenger such as Presley, trailing the incumbent in campaign cash and name recognition.
Every Mississippi gubernatorial election since at least 1987, with the exception of one, has seen candidate debates, in most cases multiple debates. In 2015, incumbent Gov. Phil Bryant did not debate his Democratic opponent Robert Gray.
This article first appeared on Mississippi Today and is republished here under a Creative Commons license.
Longtime head of Mississippi Hospital Association let go by board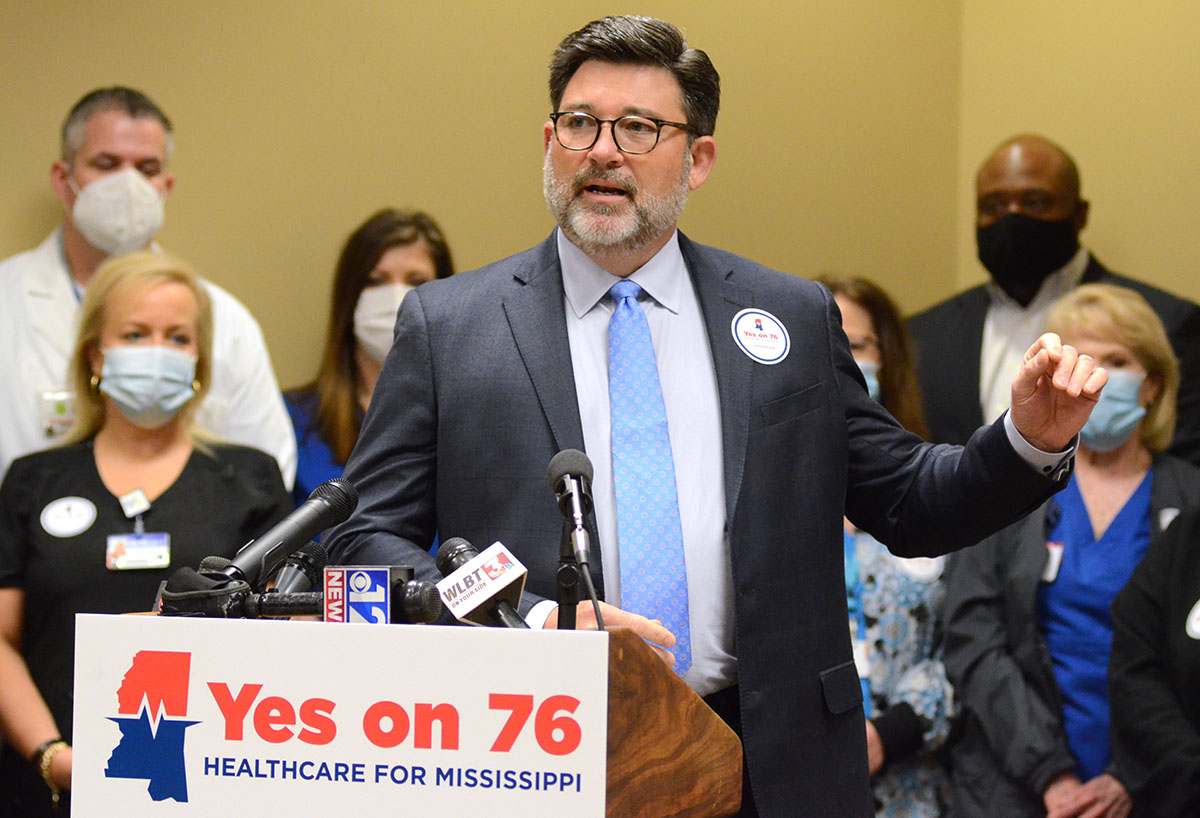 As Gov. Tate Reeves announced his plan to save Mississippi's rural hospitals, the state hospital association's longtime leader prepared for his last day at the organization.
Tim Moore, who's led the Mississippi Hospital Association for a decade, confirmed to Mississippi Today that the board fired him. His last day is today. 
"The board made a decision to execute a unilateral separation that's in my employment contract," Moore said when reached by phone. He declined to say when the decision was made but said he has known about it "for some time."
The decision comes months after a handful of hospitals cut ties with the Mississippi Hospital Association following a $250,000 donation from the group's political action committee to Reeves' opponent in the gubernatorial race, Democrat Brandon Presley.
It was the PAC's largest donation in history.
Moore, who led both the organization and its PAC, was criticized harshly in the weeks that followed the decision, though he maintained he was acting out the wishes of the association and its directors.
The hospitals that left the organization included the state's largest public hospital, the University of Mississippi Medical Center. UMMC's leaders, Dr. LouAnn Woodward, vice chancellor for health affairs and medical school dean, and Dr. Alan Jones, associate vice chancellor for clinical affairs, stood at the governor's right hand as he announced his plan at a press conference Thursday, along with almost all of the leaders of the hospitals that previously left the association.
The only health care leader on stage whose health care facility had not left the organization was Gregg Gibbes, CEO of South Central Regional Medical Center.
On stage, Reeves said the health care leaders had approached him a few months ago after the "conversation had devolved around health care in Mississippi."
Moore said the governor had a "huge impact" on the hospitals' decisions to leave the organization. He did not offer any further details.
"My concern is not for me — I'm fine," he said. "But I'm afraid we've got a lot of hospitals that are not going to get the representation that they need because people will not stand up for them, and that's going to be a problem. That's going to affect health care in the state of Mississippi.
"I wish the best for the hospital association and the membership," he added.
The Mississippi Hospital Association, a member of the American Hospital Association, represents the interests of Mississippi's hospitals and advocates for health care policy change, including Medicaid expansion. They also offer services to member hospitals, like a health information exchange program and educational courses. According to its website, the MHA comprises over 100 hospitals, health care systems and other providers, as well as over 50,000 employees.
None of those hospitals, as of today, has rejoined the organization. 
In the interim, Kim Hoover, the chief operating officer, will maintain operations of the organization, Moore said. 
This article first appeared on Mississippi Today and is republished here under a Creative Commons license.
Did you miss our previous article…
https://www.biloxinewsevents.com/?p=290059