Reeves pitches tax cuts but omits hospital crisis, Jackson water in budget proposal
Reeves pitches tax cuts but omits hospital crisis, Jackson water in budget proposal
Gov. Tate Reeves released his annual budget proposal Tuesday, using the document to renew his continuing advocacy of eliminating the state income tax and to tout many of the conservative social policies the Republican has embraced in recent years.
In his budget recommendation — which is just a pitch to legislative leaders and not a mandate — Reeves did not propose any funding to address the state's hospital financial crisis or the Jackson water crisis.
Many of the proposals in the governor's budget proposal are not money-related but instead statements of political philosophy.
For instance, Reeves proposed a "Parents Bill of Rights" that he said is in part a response to liberal policies in other states that require teachers and others to refer to a student at his or her request "by a name or pronoun that fails to correspond with the biological sex on the child's official record."
In terms of actual state funds going to local school districts to pay for their basic operations such as teacher salaries, utilities and other items, Reeves recommends $2.36 billion, which is the same level of funding currently being provided for the Mississippi Adequate Education Funding. That level of funding left the local school districts $279.3 million short of full funding. Since 2008, MAEP has been underfunded $3.35 billion.
With school districts dealing with rising costs because of inflation, many legislators have advocated for increased funding for MAEP.
Reeves did renew his call to provide $5 million for a "Patriotic Education Fund" to teach "an accurate accounting of our nation's history."In the past year, legislators have rejected the program. Reeves also proposed increasing the amount of funding in a voucher program for special needs students to attend private schools and creating a similar voucher program for foster children.
The Legislative Budget Committee, which consists of Speaker Philip Gunn, Lt. Gov. Delbert Hosemann and other legislative leaders, is slated to release its budget proposal in the coming weeks.
Both the governor and the legislative committee are mandated by state law to release budget proposals in advance of the upcoming January legislative session.
The budget ultimately passed during the 2023 session is for the fiscal year starting July 1.
Overall, Reeves' proposal of $7.28 billion is $751.2 million or 9.4% less than what was approved by the Legislature during the 2022 session. But the cut is misleading because during the 2022 session, legislators appropriated various pots of federal and one-time funds for non-recurring expenses.
"Our ultimate aim is straightforward: to advance responsible policies that lay the foundation of a strong society and allow Mississippians to flourish," Reeves said in a statement. "We will maximize freedom, we will protect your rights and safety, and we will build a future that every Mississippian can be proud of."
The mainstay of Reeves' proposal was his call to phase out the state income tax, which accounts for about one-third of state general fund revenue, though that percentage is decreasing thanks to a $425 million income tax cut passed during the 2022 session. Despite the 2022 tax cut, which was the largest in state history, Reeves still wants to take the final step to completely eliminate the income tax.
"My proposal is feasible, practical, and does not require cutting current state expenditures," he wrote in the budget narrative. "Last session, the fiscal and financial environment was right. Sadly, the political environment was not. This session, I hope that's not the case."
In a Tuesday statement, Gunn reiterated his desire to work with Reeves to eliminate the income tax.
"We're still reviewing it but we understand a part of it is advocating to eliminate the income tax which I have long advocated for," Gunn said. "We look forward to working with the governor to get the votes to make it happen."
As Reeves pointed out, Mississippi, like most states, has experienced record revenue growth and has a surplus of about $2.5 billion. He said in the coming weeks he would provide details on how he believes some of that surplus should be spent.
Hosemann has proposed providing a one-time rebate to taxpayers as multiple other states have done.
In other areas, Reeves proposed:
Career coaches. Reeves said he wants to promote Mississippi children entering "lucrative blue-collar professions such as truck driving or being mechanics." For this year, lawmakers allocated $8 million in federal pandemic funds to provide 80 coaches in 51 counties. Reeves proposes spending $16 million in state dollars in the coming year to provide 160 career coaches to help put at least one in every school district across the state.
Speed to market fund. Reeves said the state needs to increase the number of "project-ready" sites it has to lure more economic development. Lawmakers for the last two years have provide $50 million a year for site development. Reeves proposes spending $100 million for the coming year.
Cross-district and virtual learning. Reeves proposes $2 million to help schools work virtually among districts. He also proposes $1 million to expand computer science courses statewide. Lawmakers have passed a plan that would require all schools to offer computer science learning by the 2024-2025 school year.
Vouchers for foster kids. Reeves proposes spending $3 million to allow vouchers for foster children to allow them to stay in the same school when they are transferred out of homes, or to go to schools that better meet their needs. The program would initially provide vouchers for about 400 of the state's 4,000 foster children, but should later be expanded, Reeves said.
Childcare tax credits. Reeves proposes a state child care tax credit for parents and to allow them to write off childcare supplies.
Increase pregnancy resource center tax credits. In response to Mississippi's ban on abortions, Reeves proposes additional state help for pro-life pregnancy resource centers. Lawmakers approved $3.5 million in tax credits for the center this year. Reeves wants to increase that to $7 million.
Reduce adoption backlogs/help adoptive parents. Reeves proposes spending $3 million to hire more lawyers at Child Protection Services to help speed adoptions. He also proposes $12 million to provide adoptive parents with larger stipends and help with legal expenses.
Increase Capitol Police spending. Reeves wants to increase the Capitol Police budget of $15.1 million by $4.56 million. He said this will allow for at least 150 officers to patrol the Jackson Capitol Complex Improvement District and reduce crime.
Enhanced school safety. The governor proposed $5 million to train employees in school districts to provide school safety.
Reeves did not propose any additional funds to help hospitals in the state that are on the brink of closing. He did propose additional funds for hospital residency programs designed to increase the number of health care providers in the state. He also proposed revamping the state program that determines the number of health care providers in each area.
This article first appeared on Mississippi Today and is republished here under a Creative Commons license.
Despite bipartisan support, Scott Colom's federal judicial nomination still stalled in Senate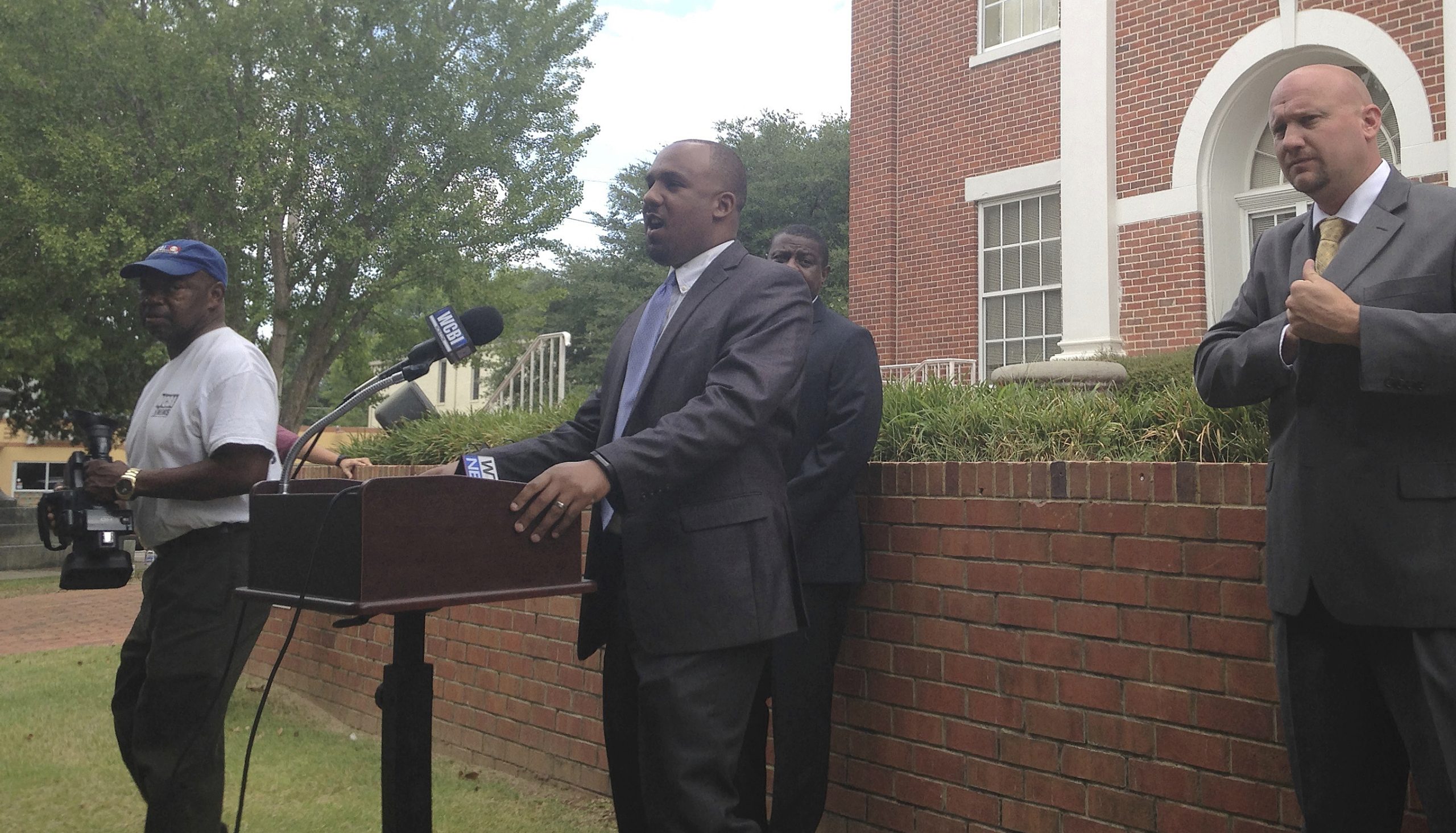 More than a year after President Joe Biden nominated Scott Colom to fill a vacant federal judicial seat in north Mississippi, the prosecutor's nomination still appears stalled in the U.S. Senate.
Fresh off winning reelection to a third term as the district attorney in Clay, Lowndes, Noxubee and Oktibbeha counties, Colom has not withdrawn his nomination, and Biden has not put forward a new nominee.
But beyond the nomination being referred to a Senate committee for consideration, no federal official has offered major updates on the status of the pending nomination.
A White House spokesperson did not respond to a request for comment on the status of the judicial seat. Colom also declined to comment.
The reason for previous gridlock over Colmon's elevation to the federal bench is opposition from Cindy Hyde-Smith, Mississippi's junior U.S. senator. 
A spokesperson for Hyde-Smith, a Republican from Brookhaven, did not respond to a request for comment. But she previously said she opposes Colom's nomination because of progressive organizations supporting his initial campaign for district attorney.
George Soros, a New York billionaire who backs some criminal justice reform efforts, gave money to Mississippi Safety and Justice, a political action committee that supported Colom's 2015 race for district attorney. Soros did not contribute to Colom's personal campaign.
Colom later wrote to Hyde-Smith in a letter that he never requested the donation from Soros and did not know he contributed to his campaign until a news outlet reported it.
Despite the senator's opposition, a bipartisan group of former Mississippi politicians and current officials in Washington still publicly support the nomination.
"Congressman Thompson believes there is no other qualified person than Colom and highly recommends him," Yasmine Brown, press secretary for U.S. Rep. Bennie Thompson, said in a statement. "If there are any problems with the nomination, Congressman Thompson is sure they can be solved."
U.S. Sen. Roger Wicker, a Republican from Tupelo, and the state's senior U.S. senator, returned a blue slip for Colom and his office recently told Mississippi Today that he still supports the nomination.
The New York Times also reported that former Republican Gov. Phil Bryant, the person who first appointed Hyde-Smith to the Senate, and former Republican Gov. Haley Barbour also support the prosecutor's elevation to the federal bench.
Hyde-Smith is able to thwart the nomination because of a longstanding tradition in the U.S. Senate that requires senators from a nominee's home state to submit "blue slips" if they approve of the candidate.
If both senators don't submit a blue slip, the nominee typically does not advance to a confirmation hearing before the Senate Judiciary Committee.
Senate Judiciary Chairman Dick Durbin, a Democrat from Illinois, could upend the blue slip tradition and ignore Hyde-Smith's opposition by conducting a confirmation hearing for Colom.
A spokesperson for Durbin's office did not respond to a request for comment, but his office told Mississippi Today in April that Durbin is "extremely disappointed" in Hyde-Smith's decision to block Colom.
A native of Columbus, Colom is a Democrat and the first Black prosecutor in the circuit court district, winning that seat in 2015 by defeating the long-serving incumbent Forrest Allgood.
He ran unopposed for reelection 2019 and won reeleection in November by capturing more than 56% of the total votes cast, according to results from the Secretary of State's office.
Colom was nominated in October 2022 by Biden to replace U.S. District Judge Mike Mills of the Northern District of Mississippi who is stepping down from full-time service on the federal judiciary.
Mills, who is still hearing cases, has previously said he would like for a replacement to get confirmed soon so he could begin overseeing a reduced number of cases — and, he said, so he can spend more time touring with his band.
This article first appeared on Mississippi Today and is republished here under a Creative Commons license.
Do these death row inmates have legal options to avoid execution? State AG's office and defense attorneys disagree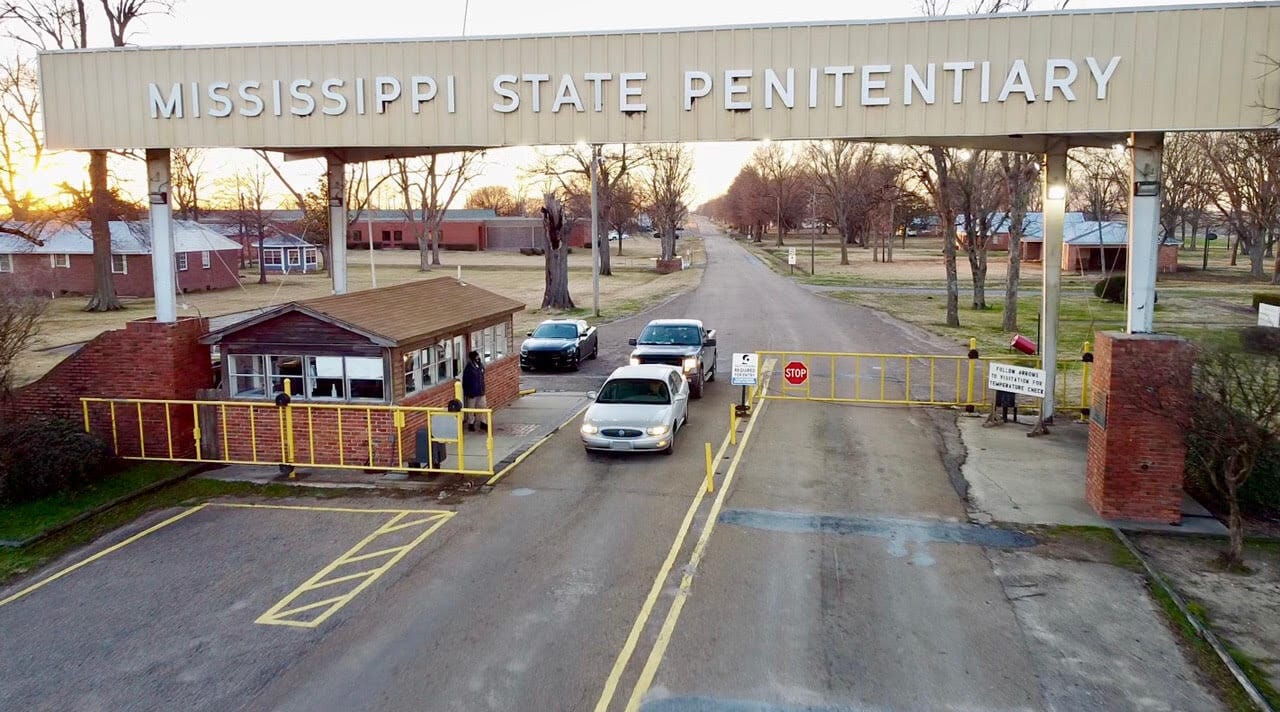 The state and attorneys representing two men on death row are in conflict about whether legal options still exist for them to challenge their convictions or to proceed with their executions.
In court documents, attorneys from Attorney General Lynn Fitch's office said Willie Jerome Manning and Robert Simon Jr., who have each been on death row for 30 years, have exhausted their legal options at the state and federal level, so it's time to set their executions.
But attorneys representing them from the Office of Post-Conviction Counsel disagree, saying the men's post-conviction relief petitions are still making their way through the court system and note that the Supreme Court, by law, is not required to set an execution if there is pending litigation.
"If a death-row inmate whose state and federal remedies have been exhausted could create an impediment to setting an execution date simply by filing another successive PCR motion, the State could never carry out lawful death sentences," Fitch's office wrote in its motion to set Manning's execution.
On Monday, a spokesperson from Fitch's office cited statute and case law, saying those determine the number of appeals a person is entitled to, and the courts ultimately decide whether someone has exhausted all of their legal remedies.
It would appear the court and even the AG's office already did decide these two death row inmates haven't exhausted them.
Last week, all nine justices of the Supreme Court agreed that it would not set Manning's execution date until his post-conviction relief petition is reviewed. With the state's Dec. 29 deadline to respond to Manning's petition and his attorney's 15-day deadline to respond, the earliest his execution could take place is mid January 2024.
In an April hearing for a federal lawsuit challenging the state's lethal injection protocol that Simon has joined, the state recognized Simon was pursuing post-conviction relief.
"Until that habeas (post-conviction) petition is filed and resolved, the State would not move for execution in his case," Special Assistant Attorney General Gerald Kucia told U.S. District Judge Henry Wingate.
A spokesperson for the attorney general's office did not comment specifically about how attorneys from the office determined that dates should be set for Manning and Simon despite ongoing legal action.
One remaining avenue for relief is clemency from Gov. Tate Reeves, who during his first term in office has not granted it to anyone.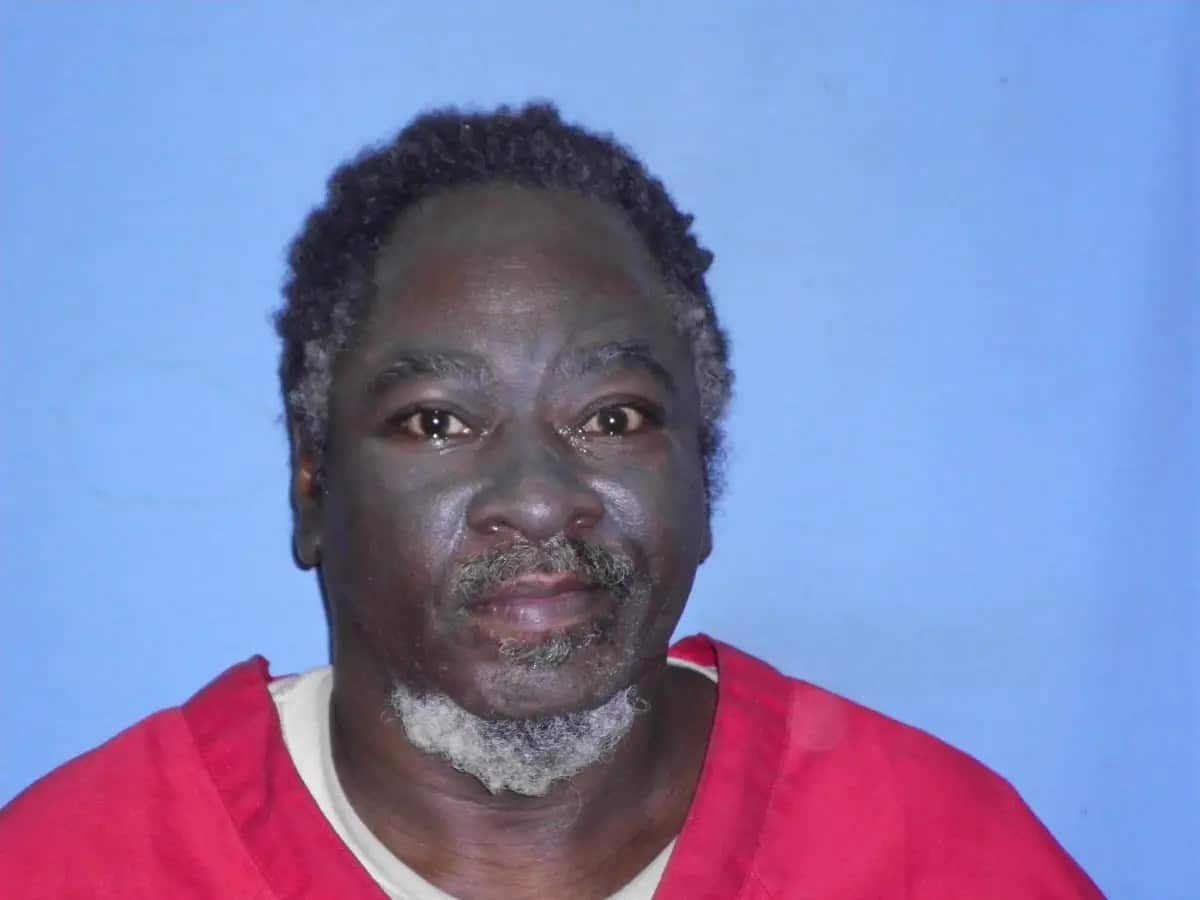 Simon, now 60, was convicted with co-defendant Anthony Carr, who is also on death row, of killing the Parker family in Quitman County in 1990. Simon and Carr broke into the home of Carl and Bobbie Jo and their two children while the family was at church. They shot the family members when they returned home and set the house on fire.
Simon and Carr received death sentences for killing the Parker parents and 12-year-old Gregory. Simon was separately convicted for the murder, kidnapping and sexual battery of 9-year-old Charlotte and received a life sentence.
In October, the Mississippi Supreme Court appointed the attorneys from the Office of Post-Conviction Counsel to represent Simon, and his attorneys said he has a constitutional right to effective assistance of post-conviction counsel and to file a successive petition for relief because his previous post-conviction legal team was ineffective.
Over the years Simon has had multiple attorneys, including one who was disbarred. Others moved out of state or no longer work on capital murder cases.
His attorneys say previous legal teams didn't retain an expert to evaluate Simon's mental health and they failed to seek funding for a proper post-conviction expert to delve into Simon's history of trauma, head injuries and exposure to toxins.
Experts were also not hired to determine whether Simon is intellectually disabled under the U.S. Supreme Court case Atkins v. Virginia, which prevents the execution of intellectually disabled people, according to court records.
He had previously been scheduled to be executed in May 2011, but a federal appeals court ordered a stay to determine whether Simon was mentally incompetent from a brain injury and memory loss from a fall, according to court records. The Mississippi Supreme Court later rejected Simon's claim.
Simon's attorneys on Nov. 21 filed a successive petition for post-conviction relief and raised claims about his mental competency and whether he can be executed, ineffective post-conviction counsel and a lack of experts to evaluate his mental health and present potential mitigating evidence.
"Simon has never had the opportunity to challenge the ineffectiveness of post-conviction counsel—until now," the petition states.
Based on the claims raised, Simon's attorneys are asking for his death sentence to be reversed.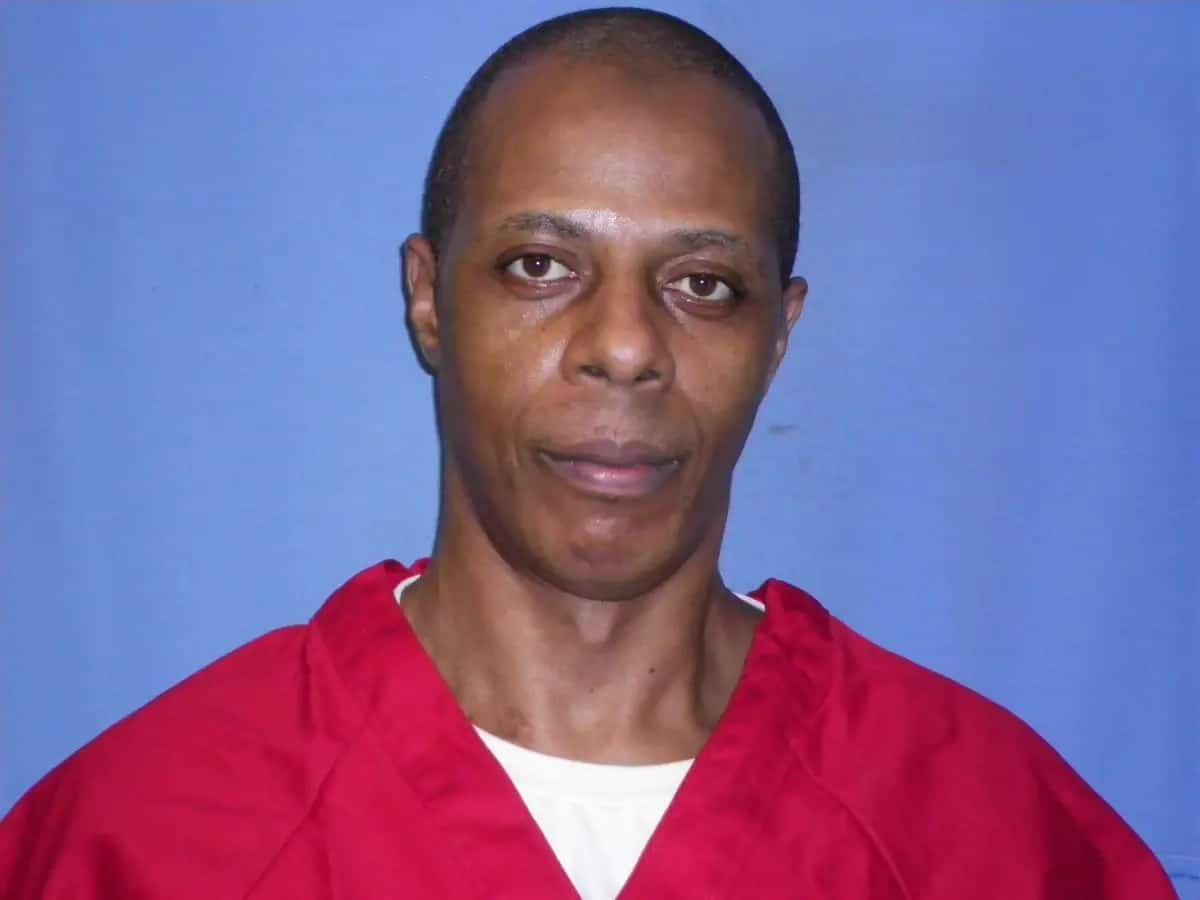 Manning, now 55, was convicted of shooting Mississippi State University students Tiffany Miller and Jon Steckler in 1994. He has maintained his innocence.
Two days after asking for an extension to respond to Manning's September post-conviction relief petition, Fitch's office asked the Supreme Court to set an execution date and dismiss his successive petition.
Manning's attorneys said in court records that state law provides a remedy for newly discovered evidence, and that the state was wrong to say that the statute prohibits successive post-conviction relief petitions.
His petition documents discoveries of new evidence about recanted and testimony by witnesses and questionable firearms evidence used in his case.
Manning has been allowed to test additional DNA and run additional analyses since 2013, when a stay was ordered for his execution, but in court documents the state argues that those results have been inconclusive and he is now exhausted his legal options.
This article first appeared on Mississippi Today and is republished here under a Creative Commons license.
Did you miss our previous article…
https://www.biloxinewsevents.com/?p=311183
Podcast: Rep. Robert Johnson breaks down 2023 election, discusses his own political future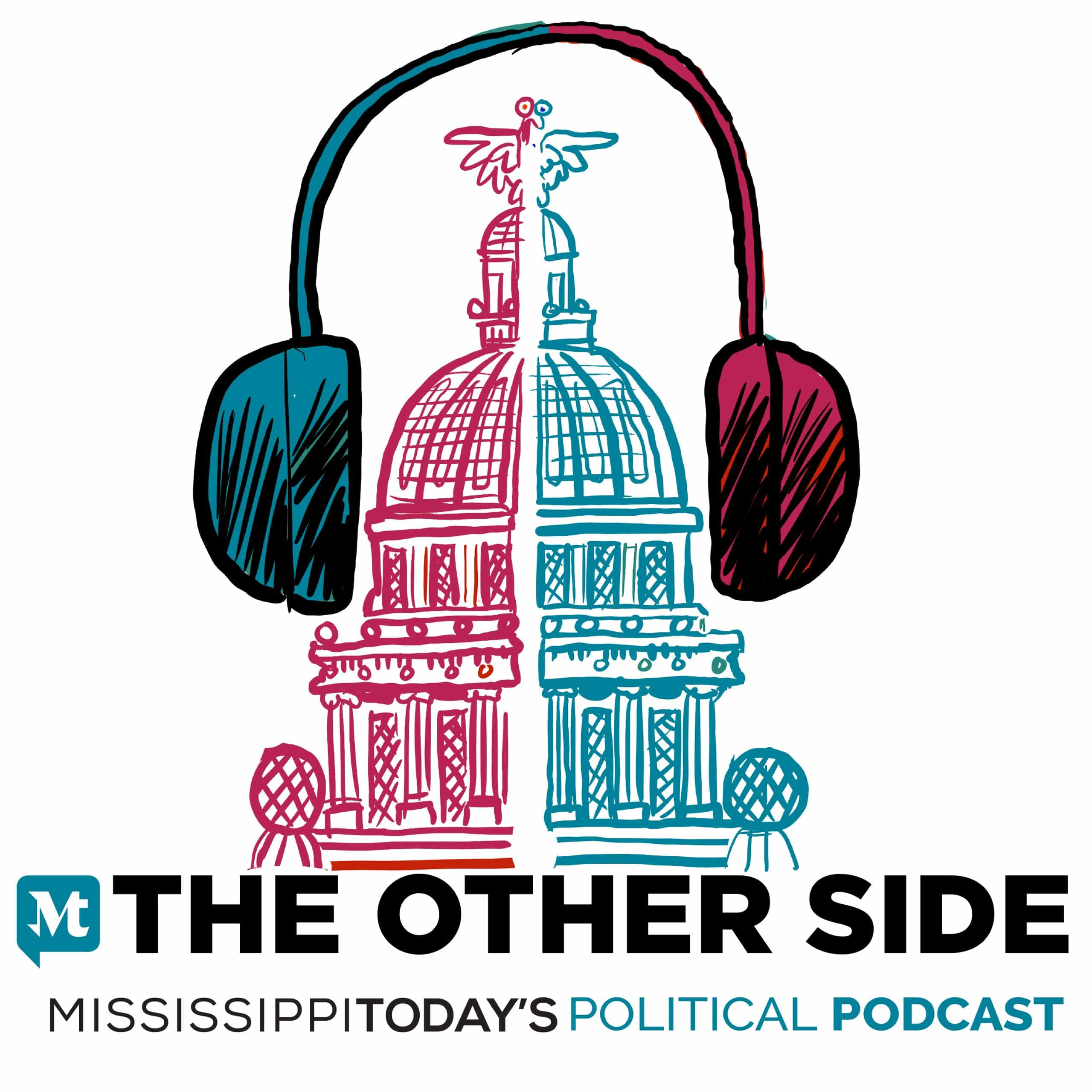 Mississippi Today's Bobby Harrison and Taylor Vance discuss the recent election losses for Mississippi Democrats with Rep. Robert Johnson, D-Natchez, the House minority leader. Johnson also talks about whether he can work with Jason White, the likely new speaker of the Mississippi House, and what his own future political ambitions may be.
This article first appeared on Mississippi Today and is republished here under a Creative Commons license.