Nonprofit founder who helped officials raid Mississippi's welfare fund becomes latest witness for the feds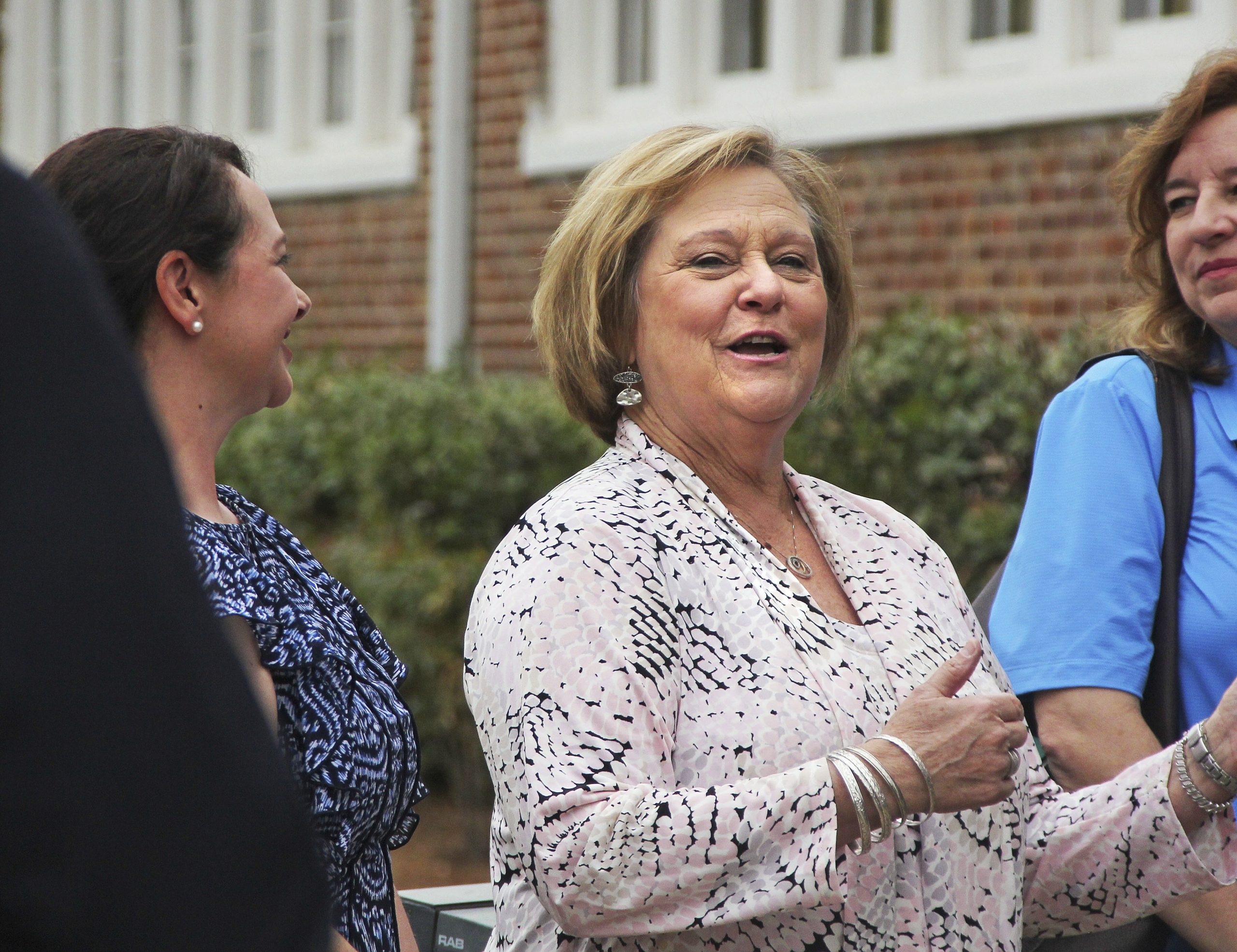 Nonprofit founder who helped officials raid Mississippi's welfare fund becomes latest witness for the feds
Federal authorities in Mississippi have added another defendant to their witness list in their prosecution of the still unfolding welfare scandal: Christi Webb, former director of the nonprofit Family Resource Center of North Mississippi.
Webb pleaded guilty Thursday to one count of theft concerning federal funds, the latest criminal charge within the scheme that began with state arrests in 2020.
As one of the leaders of a state-sanctioned initiative called Families First for Mississippi, Webb was a key figure in some of the diversion of $77 million in federal anti-poverty funds away from poor families under the administration of former Gov. Phil Bryant. Most of the money came from a flexible federal block grant called Temporary Assistance for Needy Families, or TANF.
As part of her plea, Webb has agreed to cooperate with prosecutors in their ongoing probe into widespread corruption inside the welfare program overseen by Bryant and his appointed welfare director John Davis. Davis pleaded guilty to state and federal charges in September.
Bryant has not faced any charges, although text messages uncovered by Mississippi Today illustrate Bryant's involvement in various parts of the scheme, including the promise to "open a hole" for former NFL legend Brett Favre's pharmaceutical venture, which eventually received $2 million in stolen welfare funds. Bryant has denied any wrongdoing.
Bryant has denied any wrongdoing, saying he did not carefully read his text messages to understand what Favre was requesting.
Webb has already made allegations that the former governor manipulated welfare spending during his time in office, Mississippi Today first reported. Webb was a supporter of former Attorney General Jim Hood, Gov. Tate Reeves' Democratic opponent for governor in 2019, and had hired his wife to run one of the nonprofit's local family resource centers.
That election year, a local lawmaker threatened Webb on behalf of Bryant, Webb told Mississippi Today through her attorney Casey Lott, who currently sits on FRC's board.
Lott said the north Mississippi Republican lawmaker told Webb, "FRC will never receive another dollar from the state if you don't fire Debbie Hood."
"He explicitly said, 'I'm the governor's messenger," Lott said.
Federal authorities have remained silent about who they are targeting in their ongoing investigation. But state officials including State Auditor Shad White, who originally investigated the case, and Hinds County District Attorney Jody Owens, who secured the first indictments, say they intend to investigate "everybody top to bottom."
"John Davis is critical because the ladder continues to move up," Owens said after Davis' guilty pleas.
Webb pleaded guilty to a bill of information, which occurs when a defendant waives a grand jury indictment. The single count against Webb, the first criminal charge she has faced, mirrors the bill of information Davis pleaded guilty to in September.
So far, all the charges that the U.S. Attorney's Office have filed in the welfare scandal revolve around money that flowed from the state welfare department through private nonprofits to retired professional wrestlers Teddy DiBiase Jr. and Brett DiBiase.
Lott said Webb ran her welfare grant in accordance with guidance from her attorneys and the welfare department's state plan.
"The US attorneys will say, 'Well, the state plan is not consistent with the TANF guidelines.' Well, that's a state problem. That's not a Christi Webb problem. She didn't create that plan. The state created that plan intentionally broad so they could use it as their slush fund," Lott said Friday.
Lott, who had been representing Webb pro bono until recently, said he would not have advised Webb to take the plea and that he only stopped representing her after the U.S. Attorney's Office argued he had a conflict of interest. Because she could not afford one, Webb was represented in her plea by federal public defender Abby Edwards.
Officials have never alleged that Webb received misspent funds personally. The other nonprofit founder originally arrested in the scandal, Nancy New, was accused of personally benefiting from the scheme because she funneled money to her for-profit school and agreed to accept stock in the pharmaceutical company she funded.
Forensic auditors estimated that Family Resource Center, which Webb had served as director from 2005 until stepping down as director this week, misspent at least $11.5 million worth of welfare funds from 2016 to 2019. Her federal criminal charges only cover a fraction of that — $700,000 in TANF funds and nearly $500,000 in federal emergency food assistance funds that Webb funneled to companies owned by retired professional wrestler Teddy DiBiase Jr.
By agreeing with the information, Webb admits that Davis directed her to award sham contracts to DiBiase Jr., though Davis knew the wrestler was unqualified to provide welfare-related services.
"As a result, Webb, through FRC, intentionally misapplied federal funds to various individuals and entities for social services that were not provided," the bill of information reads. "… As a result of the actions of Webb, Davis, Person 1 (Nancy New), Person 2 (Teddy DiBiase Jr.), and others, millions of dollars in federal safety net funds were diverted from needy families and low-income individuals in Mississippi from at least 2016 to at least 2019."
The charge comes with a maximum sentence of up to 10 years.
Webb's federal criminal exposure was foreshadowed in the September bill of information against Davis. In it, federal authorities included Webb, Nancy New, Teddy DiBiase Jr. and one other resident of Hinds County as unnamed co-conspirators.
Teddy DiBiase Jr.'s brother, Brett DiBiase, a resident of Clinton, a town in Hinds County, pleaded guilty to new federal charges against him earlier this month. Brett DiBiase was also the first person to plead guilty to state charges in 2020. In addition to hundreds of thousands from the nonprofits, Brett DiBiase received a $48,000 contract directly from the welfare department for opioid addiction education training he did not conduct because he was himself checked into a luxury rehab facility. Officials also paid $160,000 in welfare funds to the rehab facility for Brett DiBiase's treatment, auditors found.
The DiBiase brothers are the sons of famous retired WWE wrestler Ted "The Million Dollar Man" DiBiase Sr., whose Christian ministry Heart of David also allegedly improperly received $1.7 million in welfare funds.
Mississippi Department of Human Services is suing all three men, as well as Webb, Davis, New and dozens of others, in its large civil case that attempts to claw back the misspent money.
Teddy DiBiase Jr. and Nancy New have never been charged federally with crimes related to the welfare scandal, though federal agents did attempt to seize DiBiase's house in 2020 during their investigation. The U.S. Attorney's Office also charged Nancy New and her son Zach New in 2021 with defrauding the Mississippi Department of Education as part of a separate scheme related to their for-profit private schools.
In early March, Teddy DiBiase Jr. and his wife Kristen DiBiase agreed with the federal government for the U.S. Marshal Service to sell their home, a nearly 6,000-square-foot, $1.5 million lakeside property in the Madison community of Reunion. After paying the remaining mortgage and any taxes on the house, the federal government will hold the assets pending the conclusion of the forfeiture case.
The court document that spells out the agreement of the sale says one reason for the sale is to prevent foreclosure. Teddy DiBiase Jr. and his LLCs collected over $3 million in revenue from the welfare fund during the scandal, much of which from Webb's nonprofit.
The admission that Webb intentionally misapplied federal welfare funds is a departure from statements Webb made through Lott in recent months.
"The DiBiase's and their organizations contracted to provide services to needy families," Lott said in a written statement in September. "The problem is they didn't hold up to their end of the bargain. And once they refused to do everything Christi asked them to do, she refused to award any additional subgrants to those organizations. This enraged John Davis. He yelled and cursed Christi and other FRC employees for not sending them money anyway. He threatened to cut their funding if Christi didn't do what he told her to do. And when she stood her ground and did the right thing, he followed through with his threat. Christi is the only one who ever told John Davis 'no,' and she was punished for it. She was forced to lay hundreds of people off. Those innocent people who were providing much needed services to the North Mississippi community lost their job because Christi stood up to John Davis and did the right thing. So, to say she's a 'co-conspirator' is absurd."
Around the time of this squabble in March of 2019, Davis told Teddy DiBiase Jr. he had communicated with Gov. Reeves, then lieutenant governor, about the situation with Webb, according to text messages Mississippi Today obtained.
"Tate Reeves just called me said he wanted me to know they don't give two shits about the BC or Christi to keep doing what I'm doing. Boom," Davis texted Teddy DiBiase Jr. in March of 2019. Phone records show Davis also saved Reeves number two days after this text. (Mississippi Today could not confirm what BC in his text stands for, but two sources believed it could be a typo).
Reeves's office told Mississippi Today in September that the governor did not recall calling Davis and "doesn't really know" Webb.
Webb pleaded guilty before U.S. District Court Judge Carlton Reeves, the same judge that oversaw the pleas of Nancy and Zach New, Davis and Brett DiBiase.
Webb's sentencing is set for June 16, but like the others, her sentencing could be delayed until the prosecution is closer to a conclusion. No one criminally charged within the welfare scandal has been sentenced and none is currently incarcerated.
This article first appeared on Mississippi Today and is republished here under a Creative Commons license.
News outlets take court action opposing former governor's effort to shield records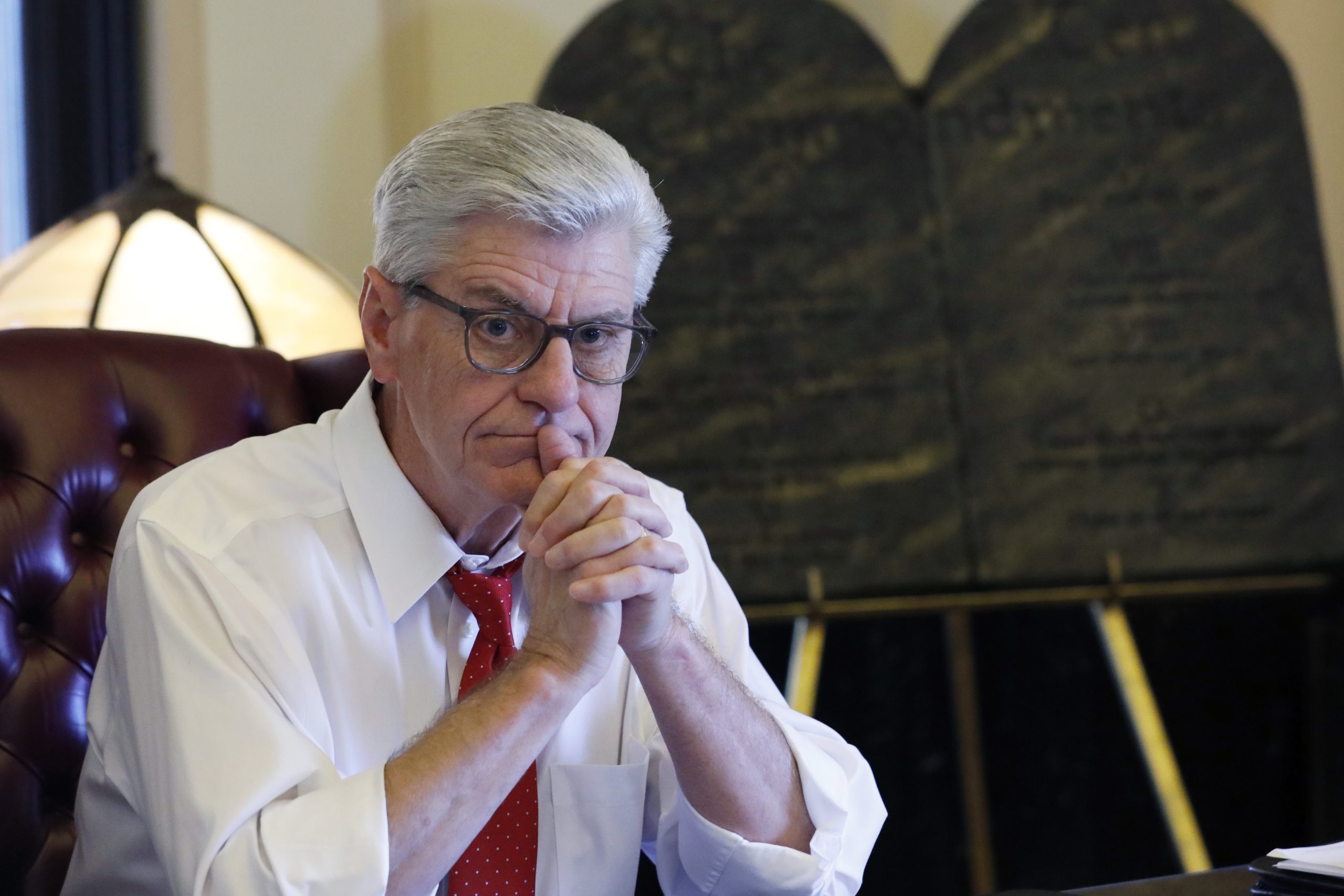 News outlets take court action opposing former governor's effort to shield records
Mississippi Today and two other news outlets have allied to oppose former Gov. Phil Bryant's effort to block the public from viewing emails and text messages that could shed new light on an ongoing investigation involving the misuse of federal welfare dollars.
In a Thursday filing in Hinds County Circuit Court, Mississippi Today, the Daily Journal, and the Mississippi Free Press have moved to protect the public's right to access government records.
The news organizations, which are represented by the Mississippi Center for Justice and the Center for Constitutional Rights, want to argue before a court that documents relating to communications from Bryant's time as governor should not be kept secret if they surface in the course of civil lawsuits that are ongoing over the welfare scandal.
"Although these records relate to one of the largest governmental abuses in this State's recent memory, Bryant seeks to keep them hidden from the public," argued the news organizations in Friday's court filing."The public in Mississippi has an interest in these records and what they could disclose about the scandal."
In a joint statement, the editors of the news organizations said that the press has an obligation to fight on behalf of the public's right to access government records and the correspondence of public officials.
"One of the basic duties of a free press is to hold public officialsaccountable and ensure that the government remains as open and transparent to the people it serves as possible. We are taking action in court as part of our ongoing efforts to get at the truth of one of the largest public scandals in our state's history," said Adam Ganucheau of Mississippi Today, Sam R. Hall of the Daily Journal and Donna Ladd of the Mississippi Free Press.
The state of Mississippi has sued numerous individuals and organizations in an effort to recover welfare funds that were allegedly misspent. Some of the targets of these civil lawsuits have also pleaded guilty in state and federal court to crimes linked to their use of public welfare dollars. None has served time to date.
Bryant has neither been charged criminally nor sued. Still, several defendants in lawsuits have asked him to turn over emails and text messages as part of an effort by those defendants to claim the former governor allegedly directed them to perform unlawful acts.
Bryant has denied these allegations and asked a judge to find that he doesn't have to provide copies of text messages, emails, and other responsive records. Bryant has selectively released some of his own text messages in a court filing, but does not want to release more, as a pending subpoena could require him to do.
If Judge E. Faye Peterson does force the former governor to turn over more of his communications to the court, he has asked the judge to place them under a protective order that would block the public from examining the documents.
In Thursday's motion, the three news organizations asked Peterson to allow them to present arguments in opposition to Bryant's request for a protective order.
"Transparency is the path to meaningful accountability in a functioning democracy, and Mississippians are owed both," said Vangela M. Wade, president and CEO of the Mississippi Center for Justice. "Our press should not be hampered by unnecessarily sealed records when reporting on this important case."
Decades of state court cases have upheld the right of the press to step into ongoing litigation where matters of public access are in question, even when a news organization is not a party to that litigation.
Editor's note: Vangela M. Wade, president and CEO of the Mississippi Center for Justice, is a member of Mississippi Today's board of directors.
This article first appeared on Mississippi Today and is republished here under a Creative Commons license.
Did you miss our previous article…
https://www.biloxinewsevents.com/?p=229597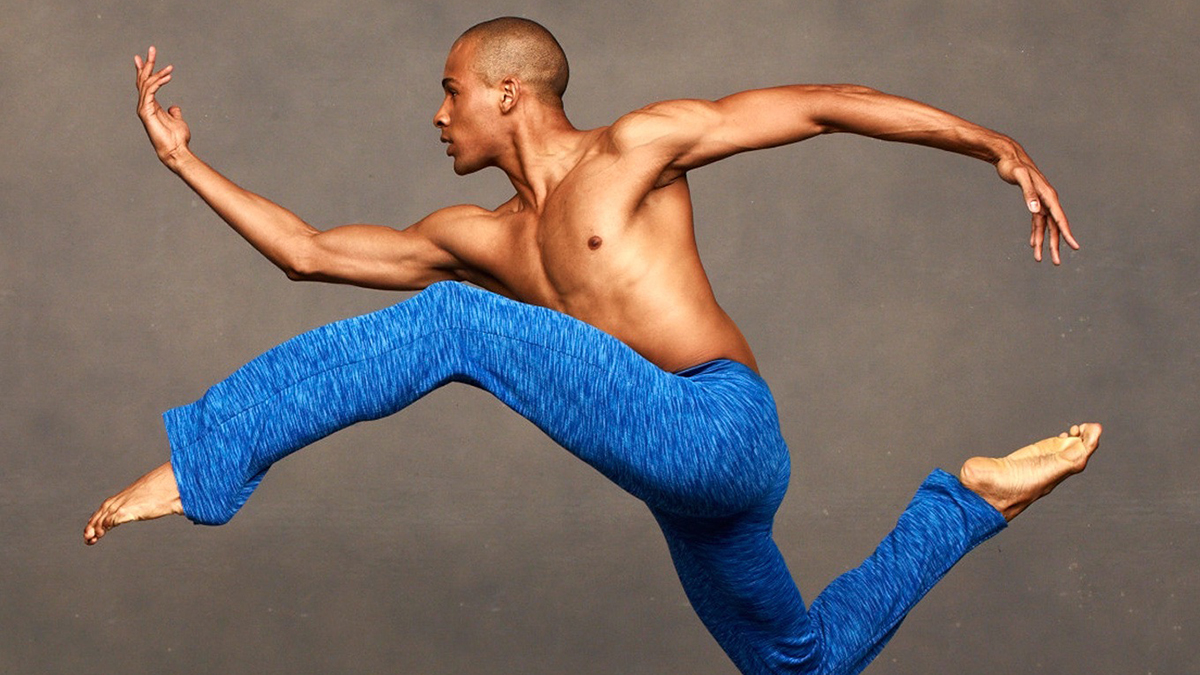 On this day in 1958
MARCH 30, 1958
When Alvin Ailey and other young, modern Black dancers performed at New York City's 92nd Street Y, it was meant to be a one-night event. Instead, the Alvin Ailey American Dance Theater company introduced the world to the discovery of what Black dancing could be, performing for audiences in 71 countries, including kings and queens.
Ailey grew up in Texas, "glued to my mother's hip. Sloshing through the terrain. Branches slashing against a child's body. Going from one place to another. Looking for a place to be. My mother off working in the fields. I used to pick cotton."
In 1960, Ailey debuted Revelations, regarded as a masterpiece. Through his dances, he sought to show "dark deep things, beautiful things inside me that I'd always been trying to get out." And when his friend, fellow choreographer Joyce Trisler died, he created a dance to honor her —a dance that illustrated both loneliness and celebration.
"I couldn't cry," he later confessed, "until I saw this piece."
In 1988, he received Kennedy Center Honors, with legendary broadcaster Walter Cronkite introducing him as "a choreographer who helped free Blacks from the cage of tap-dancing."
Dying of AIDS, Ailey passed on his company to Judith Jamison, who said, "Alvin breathed in and never breathed out." She continued: "We are his breath out."
A 2021 documentary details his journey, and the Ailey school remains the largest place in New York City dedicated to training dancers.
This article first appeared on Mississippi Today and is republished here under a Creative Commons license.
Mississippi lawmakers resolve impasse over K-12 spending, hope to end session Thursday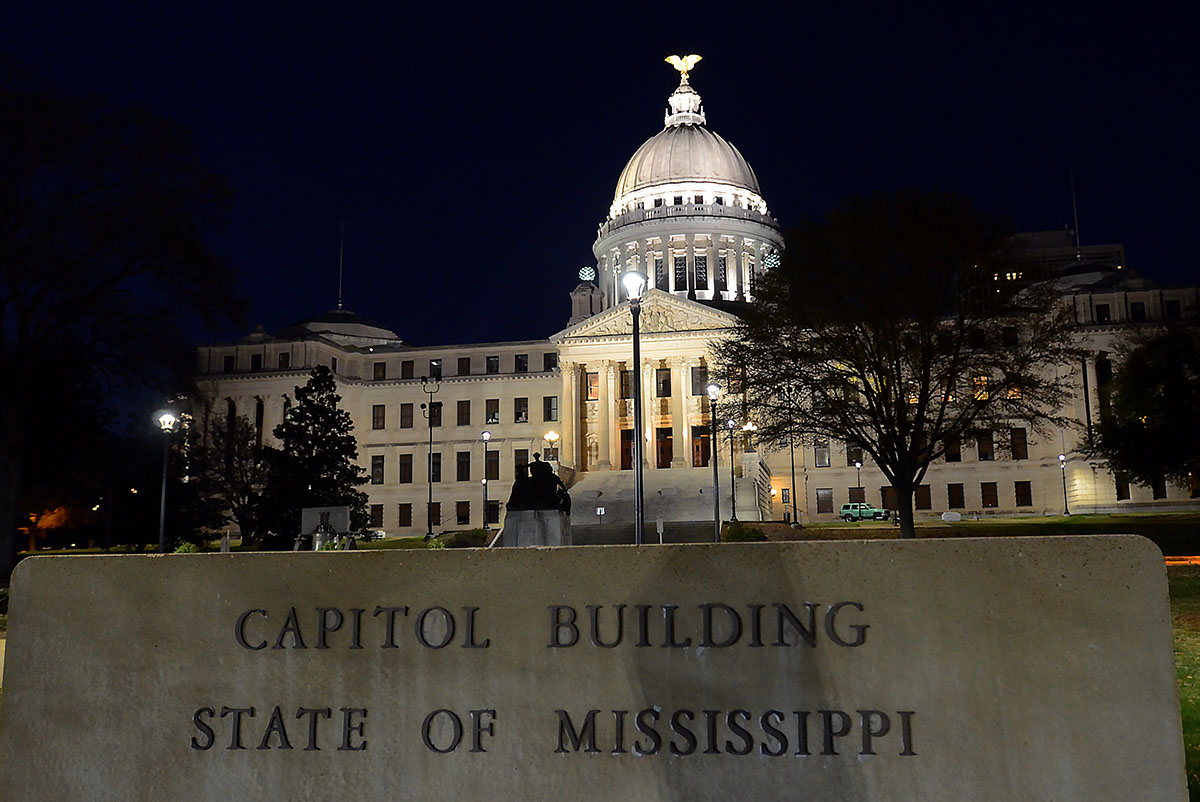 Mississippi lawmakers resolve impasse over K-12 spending, hope to end session Thursday
The Mississippi Legislature, finally reaching a budget accord, worked late Wednesday night to pass that agreement with hopes of ending its 2023 session on Thursday.
A key peg in that deal is an agreement between House and Senate leaders to provide an additional $100 million for local school districts. The agreement will be divvied out to schools based on student enrollment with the understanding the money cannot be used to provide pay raises for administrators.
A key obstacle in the prolonged budget stalemate that began before last weekend was the desire of the Senate to place an additional $181 million in the funding formula in state law that provides for the basic needs of local school districts.
The Senate plan was to make minor adjustments in the Mississippi Adequate Education Program formula, and fully fund it for an additional $181 million for the first time since the 2007-08 school year.
READ MORE: Senate, Hosemann want to spend $181 million more to 'fully fund' public education in Mississippi
But House Speaker Philip Gunn and other members of his leadership team opposed placing additional money in MAEP. They have been advocates in the past of scrapping or overhauling the program.
Gunn stressed late Wednesday the additional $100 million will not go into the formula. But it will be provided to the schools, like the MAEP is, based on student enrollment. And while school districts will not have as much discretion as with MAEP in how the funds are spent, they still will have significant leeway in expending the funds.
Overall, Gunn said he is pleased with the agreement.
"We are going to make significant progress tonight and probably finish up on Thursday," he said. "We are grateful to the Senate for working with us."
The agreement also will include additional funds to deal with the devastation caused by last week's tornadoes that ripped through the Delta and north Mississippi killing at least 21. Final details of the amount of money that will be set aside for storm relief was still undecided late Wednesday.
Lt. Gov. Delbert Hosemann said the amount of funding "will be a significant amount of money."
The agreement will take shape in multiple appropriations bills that must be passed by both chambers. Additionally, a handful of general bills — some controversial — still are pending to be taken up.
House Bill 1020 is perhaps the most controversial. In its original form it created a separate judicial district in the white and more affluent areas of Jackson where the judges would be appointed instead of elected by the Black majority population of the city.
A version of that proposal is still alive and expected to be taken up on Thursday.
Another measure, Senate Bill 2343, would give Capitol Police, under direction of the state Department of Public Safety, jurisdiction to patrol within the entire city of Jackson.
But efforts to restore the state's initiative process where citizens can gather signatures to place issues on the ballot for voters to decide was not part of any agreement. That proposal is dead for the session unless an additional agreement is reached overnight. The state had an initiative process until May 2021 when the state Supreme Court ruled it invalid because of a technical flaw. At the time, legislative leaders vowed to fix the concerns of the Supreme Court and restore the process. But for the past two sessions, legislative leaders have been unable to agree on a fix to restore the process.
READ MORE: Senate, in 11th hour, tries to revive ballot initiative measure it previously killed
This article first appeared on Mississippi Today and is republished here under a Creative Commons license.