Mississippians plead their case to Corps over Jackson flooding, One Lake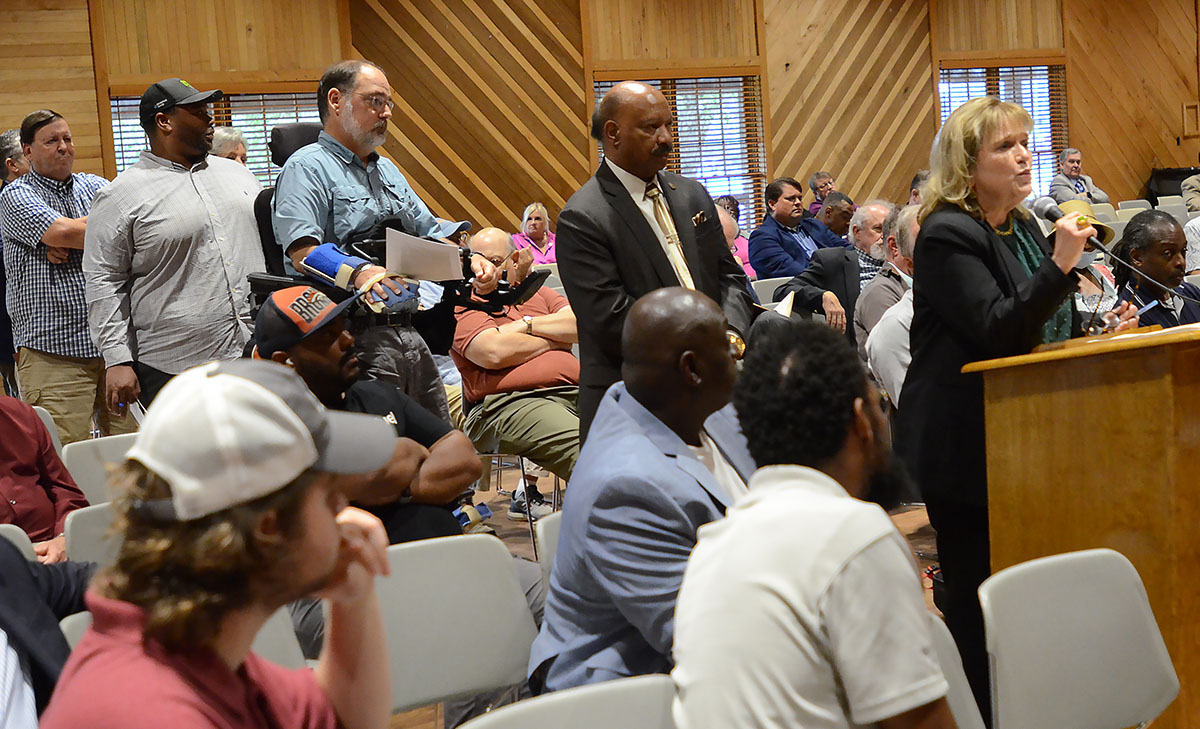 Federal officials repeatedly reminded an emotional room of Jacksonians that they have yet to pick a flood control plan for the capital city. Still, nearly all the comments at Wednesday's public meetings centered on one design.
As has been the case for over a decade now, One Lake dominated the discussion on curbing flooding from the Pearl River.
Staff from the U.S. Army Corps of Engineers spent about four hours on Wednesday on a stage at the Mississippi Agriculture and Forestry Museum in Jackson, listening to what flood victims, politicians, businessmen, and other concerned residents had to say about the controversial proposal.
The agency is starting a new environmental analysis of several options that include the One Lake proposal, voluntary buyouts, elevation or other floodproofing, a hybrid of those options, or an alternative that has yet to be presented to the public. Corps officials alluded to a proposal from the University of California Berkeley that they were looking into.
One Lake is the result of a decades-long effort among local officials to prevent flooding in Jackson like what happened in 1979 and, more recently, in 2020. The proposal would widen the Pearl River for several miles next to Jackson. Supporters say the plan would reduce flooding by giving the river more room to flow, and also point to business opportunities created within the plan's footprint. Opponents argue it would threaten wetlands downstream, harm struggling species, and wouldn't provide the flood protection that the $340 million project advertises.
According to its current timeline, the Corps will release a draft of the analysis in September, hold a 45-day public comment period, and then come out with a final proposal in December. Then, Assistant Secretary of the Army of Civil Works Michael Connor will make a final decision around January of next year. Corps representatives said that decision could include no action if none of the options meets their criteria.
Citizens and stakeholders have until June 30 to submit a comment, which they can do through the Corps' website.
Many of the comments supporting One Lake focused on economic improvement just as much as they focused on flood control.
"It's way past time for this project to come to action," Tamika Jenkins, executive director of the Hinds County Economic Development Authority, said. "If we have national news about flooding, companies are not going to come here."
Socrates Garrett, a contractor and well-known business figure in the city, said Jackson has limited opportunities such as One Lake for economic growth.
"The only potential that (Jackson) has is within the (Pearl River) footprint," Garrett said. "The only opportunity that we have now is to make this river, that God blessed us with, be a blessing for the citizens of Jackson, and provide the economic opportunity that makes this place become a tourist attraction, makes us have a river beach front that we can walk on, that we have hotels in the middle of the river, that we have all these businesses that are surrounded. It's the only chance Jackson has to grow and attract a new tax base."
Those sentiments echoed throughout the night, including from pastors in Jackson — including Greg Divinity of Vineyard Church, CJ Rhodes of Mount Helm Baptist Church, and Ronnie Crudup of New Horizon Church — other local business figures, such as restaurant owner Jeff Good and Visit Jackson CEO Rickey Thigpen, and education leaders as well, including Renee Cotton, Chief of Staff at Hinds County Community College.
A bipartisan group of local and state lawmakers also pledged their support.
"We believe that the proposed project provides protection, opportunity and extends benefits to minority and low-income households in Jackson," said Rep. Zakiya Summers, D-Jackson, who said that One Lake would also help address a "chokepoint" that exists in between the city's current levees, leading to worse flooding in certain areas.
Other political figures supporting the project included Sen. John Horhn, D-Jackson, Hinds County Supervisor Robert Graham, former Hinds County Republican Party Chairman Pete Perry, Richland Mayor Pat Sullivan, Jackson Councilman Ashby Foote, and Rep. Shanda Yates, I-Jackson. Jackson Mayor Chokwe Antar Lumumba has also given his backing to One Lake.
Several backers also pointed to the recent support from Jackson's third-party water manager Ted Henifin. Henifin said in a press release that the plan would allow the city to build a new treatment plant at a more optimal location for distribution, and where it'd be less susceptible to flooding.
But while supporters zeroed in on the financial benefits of building the project, opponents of One Lake also latched onto that very point.
"The big picture is not being shown," said Rep. Ken Morgan, R-Morgantown. "This thing is one of the biggest realty scams that ever took place in the state of Mississippi."
Multiple opponents shared that view.
"One Lake is a private real estate development scheme masquerading as a flood control project," Lea Campbell with Mississippi for a Green New Deal said.
Elected leaders of downstream communities, including Monticello Mayor Martha Watts and Rep. Becky Currie, R-Brookhaven, said that creating a lake would disrupt the flow south of Jackson, including for large employers like Georgia Pacific that rely on water intake.
"Don't come looking south of Jackson for a vote, let me assure you, because we're all mad," Currie said.
At a Tuesday meeting in Slidell, Louisiana, other downstream residents voiced similar concerns.
While most comments took a stance on One Lake, others simply urged the Corps to find the best solution.
"The main solution I want to see is what we can implement the fastest," said Shawn Miller, who said flooding has already displaced him twice since moving to Jackson in 2018.
In addition to the Corps' website, commenters can e-mail PearlRiverFRM@usace.army.mil, and or mail their feedback to: U.S. Army Corps of Engineers, CEMVK-PMP, 4155 Clay Street, Vicksburg, MS, 39183-3435.
This article first appeared on Mississippi Today and is republished here under a Creative Commons license.
Did you miss our previous article…
https://www.biloxinewsevents.com/?p=244428
Federal lawsuit alleges 'reckless indifference' in officer shooting of 11-year-old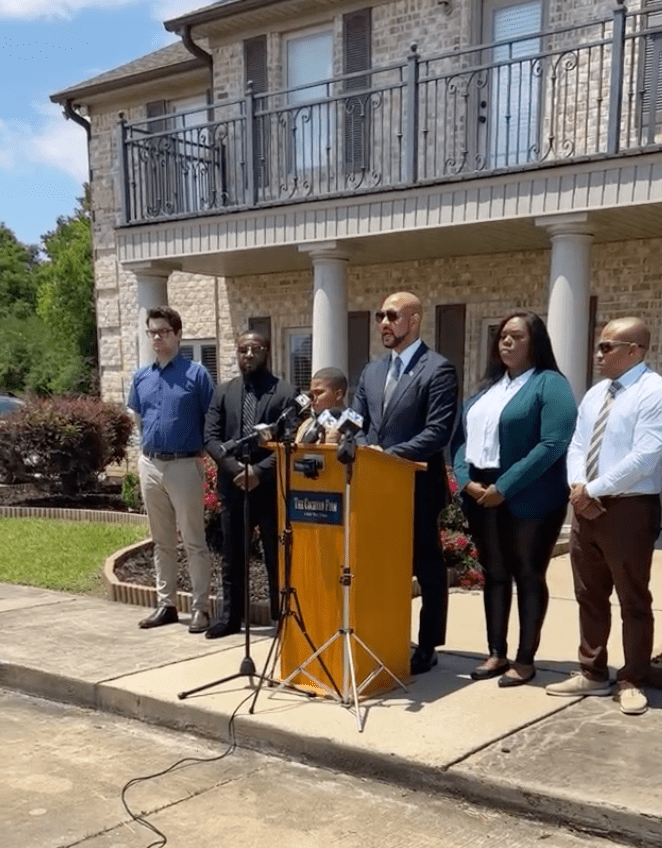 A $5 million federal lawsuit was filed Tuesday against the city of Indianola, the police chief and Officer Greg Capers, just days after police shot an 11-year-old boy.
"There is no way a reasonably trained officer who would have done what Greg Capers did — to shoot an unarmed 11-year-old," Carlos Moore said Tuesday at a news conference outside his Grenada office. Moore, the managing partner of The Cochran Firm in the Mississippi Delta, is representing the youth, Aderrien Murry, and his mother, Nakala.
On May 20, she received an unexpected visit from "an irate father of one of her minor children," according to the lawsuit. "(She) instructed her son to call the police, because she feared for her and the children's safety."
Capers responded and drew his gun, but "failed to assess the situation before displaying and-or discharging his firearm," according to the lawsuit.
As a result, Aderrien, 11, was shot, resulting in a collapsed lung, lacerated liver and fractured ribs.
His mother said her son asked, "Why did he shoot me? "What did I do?" before he began crying.
Doctors intubated him when he arrived at the University of Mississippi Medical Center and put him on oxygen. They released him from the hospital four days later.
These injuries could have been avoided if Capers and other officers had received adequate training in this area. Instead, Capers acted with "deliberate indifference, reckless disregard and gross negligence," the lawsuit alleges.
The lawsuit also accuses the officer of acting with malice, saying the "ulterior purpose in misusing the legal process was to severely harm Plaintiffs while not executing their lawful duties to actually serve and protect Plaintiffs and other similarly situated individuals."
City officials have not responded to the lawsuit, which represents only one side of a legal argument.
At the news conference Tuesday, Murry's mother, Nakala, said whenever she closes her eyes, the scene flashes back — holding her son and applying pressure to his wound, only to see blood running from his mouth.
She called for a halt on the shootings of the sons of so many mothers. "We're a voice for everybody," she said, "because something needs to be done."
Capers was named Policeman of the Year in 2021, according to the Enterprise-Tocsin. He is now on administrative leave with pay.
"If he's your best, you need a clean house from top to bottom," Moore said. "If that's your best, I would hate to see the worst."
The Mississippi Bureau of Investigation is now conducting a probe into the shooting.
Murry's family is calling for the arrest of the officer on aggravated assault charges and for firing both the officer and chief of police, Moore said. "Give this family some justice and some peace."
This article first appeared on Mississippi Today and is republished here under a Creative Commons license.
Did you miss our previous article…
https://www.biloxinewsevents.com/?p=245678
Judge puts Democratic candidate back on gubernatorial ballot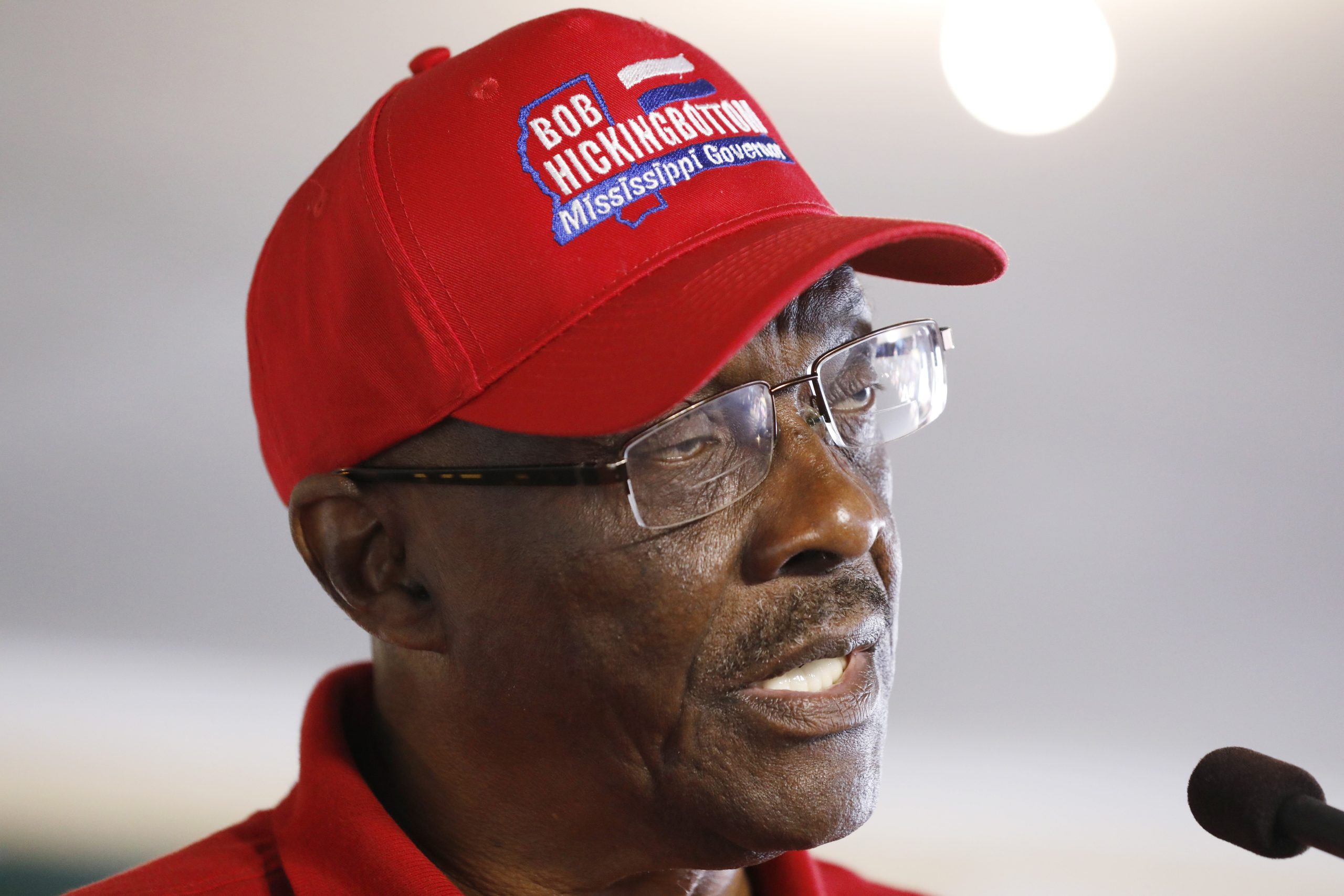 A Hinds County Circuit Court judge has ruled the state Democratic Party improperly disqualified Bob Hickingbottom from this year's gubernatorial primary ballot.
The state party is appealing the decision to the state Supreme Court.
Judge Forest Johnson Jr. ruled that Hickingbottom meets qualifications to run for Mississippi governor — being at least 30 years old, a U.S. citizen for 20 years or more and a resident of the state for at least five years. The judge ruled that, while it is undisputed that Hickingbottom has failed to file a statement of economic interest with the Ethics Commission as required by law since he ran for governor in 2019 as a Constitution Party candidate, he should still be on the ballot.
The ruling said there is a difference between violating the law requiring a candidate to file an ethics report and qualifications to run for governor and, "Qualifications are core … Either you are or you're not." The court noted that if elected, Hickingbottom could face misdemeanor penalties for failing to file the report, including being barred from being sworn into office or receiving a salary.
READ MORE: What is Bob Hickingbottom up to?
The judge also ruled that while Hickingbottom appeared to wait too late to file an appeal of his disqualification by the party, his right to run for office and the right of people to vote for him "prevails over his delay in seeking relief from this court."
"We are a constitutional democracy in this nation," Johnson wrote. "Voting is a fundamental pillar of our democracy. The right of citizens to run for elected office, while not yet recognized on the same level as voting itself, is at least a quasi fundamental pillar of our democracy."
The state Democratic Party Executive Committee in February ruled that Hickingbottom and another little-known candidate, Gregory Wash, had not met eligibility requirements to run for governor, with both failing to file statements of economic interest with the Ethics Commission. This left Northern District Public Service Commissioner Brandon Presley as the lone candidate on the Aug. 8 primary ballot. Wash, who ran for governor as a Democrat four years ago, did not appeal the decision in court.
Presley is considered the frontrunner in the Democratic Primary and is expected to face incumbent Republican Gov. Tate Reeves, who faces two little-known candidates in his primary, in the Nov. 7 general election.
This article first appeared on Mississippi Today and is republished here under a Creative Commons license.
Did you miss our previous article…
https://www.biloxinewsevents.com/?p=245474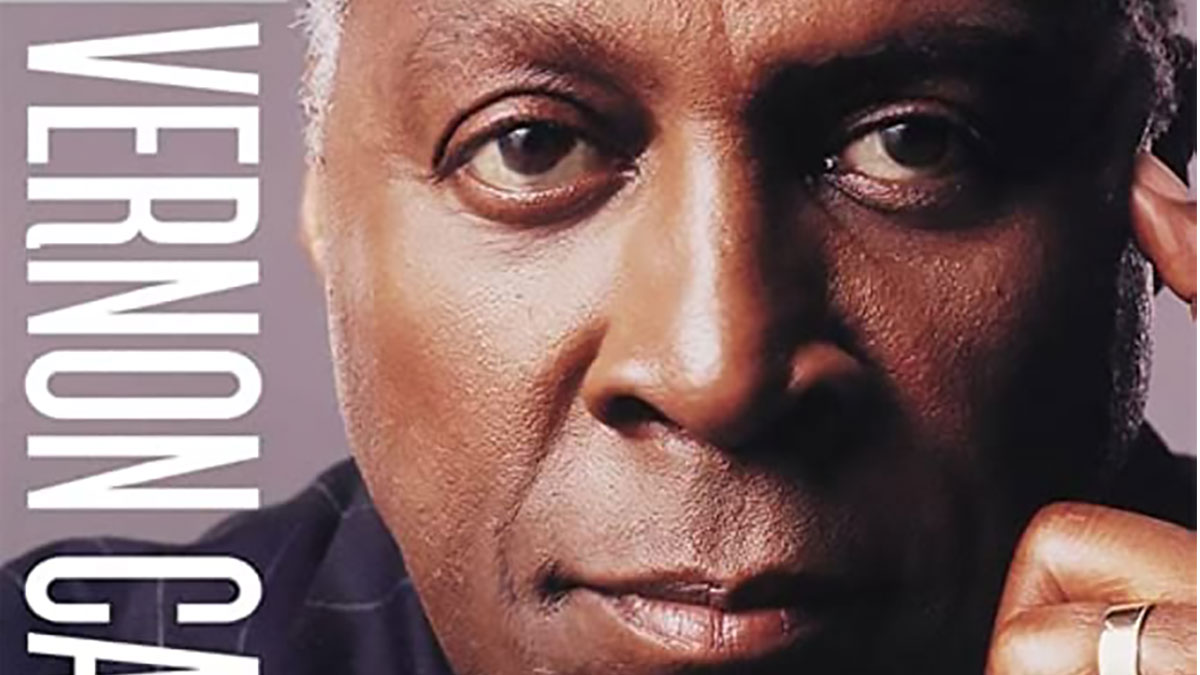 MAY 29, 1980
Vernon Jordan, who once worked alongside Medgar Evers as a field secretary for the NAACP and later advised Bill Clinton, survived an assassination attempt in Fort Wayne, Indiana, by racist serial killer Joseph Paul Franklin (and so did Hustler publisher Larry Flynt).
Franklin was acquitted of the assault — only to confess his guilt years later. In an interview, Franklin said he considered Adolf Hitler his hero and "Mein Kampf" his Bible. "I read it hundreds of times."
Trying to start a "race war," he said he bombed synagogues, shot interracial couples and killed "enemies of the white race." By the time it ended, he had killed at least 22 people, including Jackson State University student Johnnie Noyes Jr., who had simply been washing his car.
In 2013, Franklin was executed in Missouri for the 1977 murder of Gerald Gordon outside a synagogue in St. Louis.
This article first appeared on Mississippi Today and is republished here under a Creative Commons license.