Mississippi moms and babies suffer disproportionately. Medicaid expansion could help.
Mississippi moms and babies suffer disproportionately. Medicaid expansion could help.
Note: This article is part of Mississippi Today's ongoing Mississippi Health Care Crisis project.Read more about the project by clicking here.
During her 14 years working as an OB-GYN in Greenville, Dr. Lakeisha Richardson has seen five patients diagnosed with breast cancer during their pregnancies.
Most of them did not have health insurance prior to pregnancy, so going to the doctor for annual checkups was neither affordable nor routine. They missed out on clinical screenings and the chance to learn whether they were at higher risk of breast cancer.
Pregnancy does not cause breast cancer, but it can make it grow and spread more quickly, and breast cancer associated with pregnancy has a lower survival rate. For Richardson's patients without health insurance, pregnancy brought Medicaid coverage that allowed them to go to the doctor for prenatal visits, and that was when their cancer was diagnosed.
One of Richardson's patients died from breast cancer a few weeks after giving birth.
"Legislators think, women are healthy, they're going to have a baby, and they can come off Medicaid," Richardson said. "They don't think that other illnesses and disease processes can exist in pregnant women."
Mississippi doctors like Richardson see thousands of patients every year who have no health insurance, and thus limited access to affordable health care, until they become pregnant and qualify for Medicaid. If the patient has a chronic condition like diabetes or hypertension, getting treatment during pregnancy is critical – but not necessarily sufficient to prevent problems like preterm delivery, low birth weight, birth defects, and even stillbirth.
Access to routine care prior to conception increases the chance a person can have a healthy pregnancy and delivery. But in Mississippi, where one in six women of reproductive age is uninsured, preconception health care is far from universal. Under current Medicaid eligibility policy, adult women can get coverage only when they are pregnant or have kids at home and very low household income.
"If they have a preexisting disease like diabetes or hypertension, if they're uninsured they've probably been off their meds for a while, so they'll come in with elevated blood pressure, elevated glucose that have been uncontrolled for months or years," Richardson said. "If it takes them a while to get their Medicaid and they're already late to prenatal care, they have growth restrictions for the baby."
It's no secret that Mississippi is a sick state. More than one in seven Mississippians are living with diabetes, a higher rate than almost any other state. More than 700,000 Mississippians have hypertension, and the state has the country's highest rate of deaths due to high blood pressure, as well as the country's highest adult obesity rate, at just under 40%.
But perhaps nowhere are the consequences of sickness – sickness that is largely preventable – more evident than in the unnecessary suffering of Mississippi's mothers and babies.
The state has the country's highest percentage of babies born at a low weight. It has the highest percentage of preterm deliveries, which can result in costly NICU stays and long-term health consequences. Mississippi has the country's highest rate of stillbirth. And more babies here die before their first birthday than anywhere else in the U.S.
Nationally, the leading cause of infant mortality is birth defects. But in Mississippi, the causes are more preventable: premature birth and pregnancy or delivery complications as well as sudden infant death syndrome (SIDS).
Within each of these statistics, Black women and babies suffer much more than their white counterparts.
Expanding Medicaid would not on its own solve Mississippi's maternal and infant health crisis, which State Health Officer Dr. Daniel P. Edney has identified as a top priority. Health insurance is not the same as access to health care, and access to health care alone is not enough to ensure all Mississippians have healthy food, opportunities to exercise, and safe neighborhoods.
But OB-GYNs interviewed across the state said that lack of access to health care prior to conception is a problem they see every day. They may see a patient get her diabetes or hypertension under control when she has Medicaid coverage during her pregnancy, only to lose coverage and return to self-managing her conditions. They won't see her again unless she gets pregnant again, and then the process of treating her chronic condition must start all over again.
"We work really hard and optimize their diabetes during pregnancy, and then they'll be a gap in care between and patients come back for the next pregnancy and it's like we're starting from square one again," said Dr. Sarah Novotny, a maternal-fetal medicine specialist at the University of Mississippi Medical Center.
An analysis by the consulting firm Manatt found that expanded Medicaid eligibility to adults with incomes below 138% of the federal poverty line would likely cut enrollment in pregnancy Medicaid by about half – meaning that it would provide more consistent coverage and access to care for about 10,000 women each year who can currently have health insurance only during and right after their pregnancies.
Dr. Jaleen Sims has worked as an OB-GYN at Jackson-Hinds Comprehensive Health Center since 2019. The federally qualified health center offers services on a sliding scale, so it's affordable for people without insurance.
"I serve the underserved population that experiences the most suboptimal outcomes , the highest comorbidity rates, the highest mortality rates – those are my patients," she said.
She estimates that more than half of her patients who are pregnant with their first child have not had health insurance as adults before getting pregnant.
Medicaid offers full coverage for pregnant women with incomes 194% of the federal poverty level, or $4,603 monthly for a family of four. That ensures that low-income and working-class women can get health care during their pregnancies. About 60% of births in Mississippi are covered by Medicaid, the second-highest percentage in the country, after only Louisiana.
Hinds County has both the state's largest number of Medicaid-covered births, at an average of 2,300 annually from 2016 to 2020, and one of the state's highest per capita rates of pregnancies covered by Medicaid. Some people with pregnancy Medicaid have another form of insurance, too, but generally the rate of Medicaid coverage during pregnancy gives an indication of how many people lacked insurance before they conceived.
Sims sees patients with hypertension, diabetes, obesity, lupus – "those chronic medical conditions that you really want to have under very, very good control before you get pregnant."
Diabetes is a good example of a condition that can cause problems during pregnancy– but doesn't have to.
Sometimes Sims sees patients who got treatment for diabetes during a previous pregnancy, but stopped seeing going to the doctor when that coverage ended. Instead, they've tried to manage it on their own.
"Then before you know it, they're out of the medication, they're just kind of living," she said. "They're like, 'Well, I don't check my finger sticks, I don't have my insulin, I don't have my medicine. Now I don't really know where I am at this point.'"
During pregnancy, doctors try to keep blood sugar tightly controlled. That becomes harder to accomplish when the patient's condition isn't well managed when they arrive for their first prenatal visit.
If blood sugar is elevated during the first 10 weeks when the fetus's organs are developing, the risk of birth defects is higher, Novotny said, even if blood sugar is controlled later in the pregnancy.
"A lot of times women haven't been in care, they find out they're pregnant, sign up for Medicaid, and by the time they come to us, it's often the end of the first trimester, when damage may already be done," she said.
Spina bifida and heart problems are the most common birth defects associated with diabetes. People with diabetes are also at risk for preterm delivery.
Dr. Emily Johnson, an OB-GYN in the Jackson area, said it's important for people to know that chronic conditions and risk factors during pregnancy can be managed with very good outcomes. Early communication between provider and patient is critical.
"I think them knowing that information helps them have a little autonomy that they can be responsible for their blood pressure and they know what they're supposed to call me for," she said. "Communicating about the risk can help them take a little ownership of it and in some way provide some reassurance."
For many uninsured women in Mississippi, getting signed up for Medicaid is one of the first rituals of pregnancy. But getting approved is a hurdle that for some people can delay their prenatal care by days or weeks.
Providers said they largely see patients get approved within a month or so. A mistake on the paperwork, however, can delay approval.
Matt Westerfield, spokesperson at the Division of Medicaid, told Mississippi Today that according to a recent analysis by the Office of Eligibility, the average approval time for pregnancy Medicaid from Aug. 2021 to Aug. 2022 was about 24 days. That's slightly higher than the average approval time in 2021 for all eligibility categories of 20 days, according to documents Mississippi Today obtained through a records request.
Even a delay of a few weeks can make a difference, given the importance of early prenatal care. Dr. Kushna Damallie, an OB-GYN at The Woman's Clinic in Clarksdale, said he would like to see a patient as soon as she misses a period. But that often doesn't happen.
"One of the biggest hurdles we have in our practice is late prenatal care, no prenatal care, or insufficient prenatal care," Dumallie said.
Westerfield told Mississippi Today that the Division of Medicaid doesn't track when women go to their first prenatal visit or what percentage take place during the first trimester of pregnancy.
Richardson said early prenatal care is particularly important for women with a condition called an incompetent cervix, in which weak cervical tissue can cause very early delivery. Black women are more at risk for this condition. One treatment to help ensure a successful delivery is a cervical cerclage, in which providers stitch the cervix closed, usually around 12 to 14 weeks of pregnancy. If that doesn't happen in time, the risk of miscarriage is higher.
In August of this year, Richardson had a patient who was in the hospital because her water had broken well before viability. The patient had known she needed to get treatment for her incompetent cervix but had not been able to get an appointment early enough.
"She moved from another state, so she didn't have her Mississippi Medicaid and so she couldn't get in anywhere to be seen," Richardson said.
OB/GYN Dr. Nina Ragunanthan poses for a portrait inside of Delta Health Center in Mound Bayou, Miss., Thursday, July 14, 2022.
While Medicaid expansion is a taboo topic among Republicans in the legislature, extending Medicaid coverage for postpartum women has bipartisan support. A measure to extend coverage from 60 days to 12 months postpartum passed the Senate resoundingly in the last session, before House Speaker Philip Gunn killed it.
Today, Mississippi is one of just two states that has neither expanded Medicaid eligibility nor extended postpartum coverage.
Senate Republicans including Sen. Kevin Blackwell, R-Southaven, who sponsored the measure, have vowed to reintroduce the measure in the next session, though Gunn still opposes it.
Gunn recently said he believed postpartum Medicaid extension would help only a few thousand women in Mississippi, referring to his calculation that only 60% of the 5,000 new births expected annually after the state's abortion ban would be covered by the program and dismissing the 21,000 people already covered by pregnancy Medicaid each year.
When discussing crisis pregnancy centers, which already get a $3.5 million tax credit from the state and which Gunn wants to expand to $10 million, he offered no information about the number of people they serve and how, probably because that data is not being collected by the state.
Providers largely say they'd welcome any opportunity to lengthen the amount of time their patients have health insurance. Novotny, the maternal-fetal medicine specialist, said 12 months of coverage postpartum would give her patients a chance to control their diabetes for a longer period before becoming pregnant again.
Some providers were not aware of continuous coverage provisions during the pandemic. But those who knew about it said their patients benefited from longer access to care.
"They've been able to continue the management of their chronic diseases so that when they're ready to get pregnant again, they are in a good place," Sims said.
But postpartum Medicaid does nothing to improve access to health care before conception.
Some advocates are concerned that the conversation about postpartum Medicaid could distract from the need to address Mississippi's health care crisis more broadly.
Nakeitra Burse, a public health consultant and advocate focused on maternal health, said some of the discussion of postpartum Medicaid seems to reflect a belief that pregnancy can be separated from the rest of a life.
"A person's already experiencing obesity, diabetes, high blood pressure, and then you add pregnancy on top of that, then pregnancy also becomes a condition," Burse said. "So you're trying to treat all these things at one time, when people don't even just have the opportunity to make the healthy decisions for themselves because they don't have access to care."
When patients do get access to care during pregnancy, making it to a doctor's appointment isn't as easy as it sounds.
"A lot of that decision making means: Do I miss work to go to the doctor? Do I go to the doctor over my child? It's a lot of push and pull and give and take for the decision making that shouldn't have to happen, if we had opportunity or access to quality health care."
Dr. Nina Ragunanthan, an OB/GYN in Mound Bayou, pointed out that the focus on pregnancy and postpartum coverage, rather than expanding access to health care for everyone, implies that women are more deserving of care if they are giving birth than if they are not.
"I think it's really important not to just pigeonhole a woman as a child bearing vessel," she said. "Access to care for that woman as an autonomous, independent person, regardless of whether she plans to get pregnant or not, is very important."
This article first appeared on Mississippi Today and is republished here under a Creative Commons license.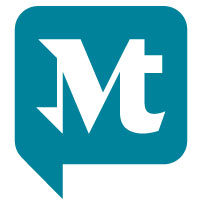 From Rome and Ryder Cup to Jackson, Ludvig Aberg makes a quick turnaround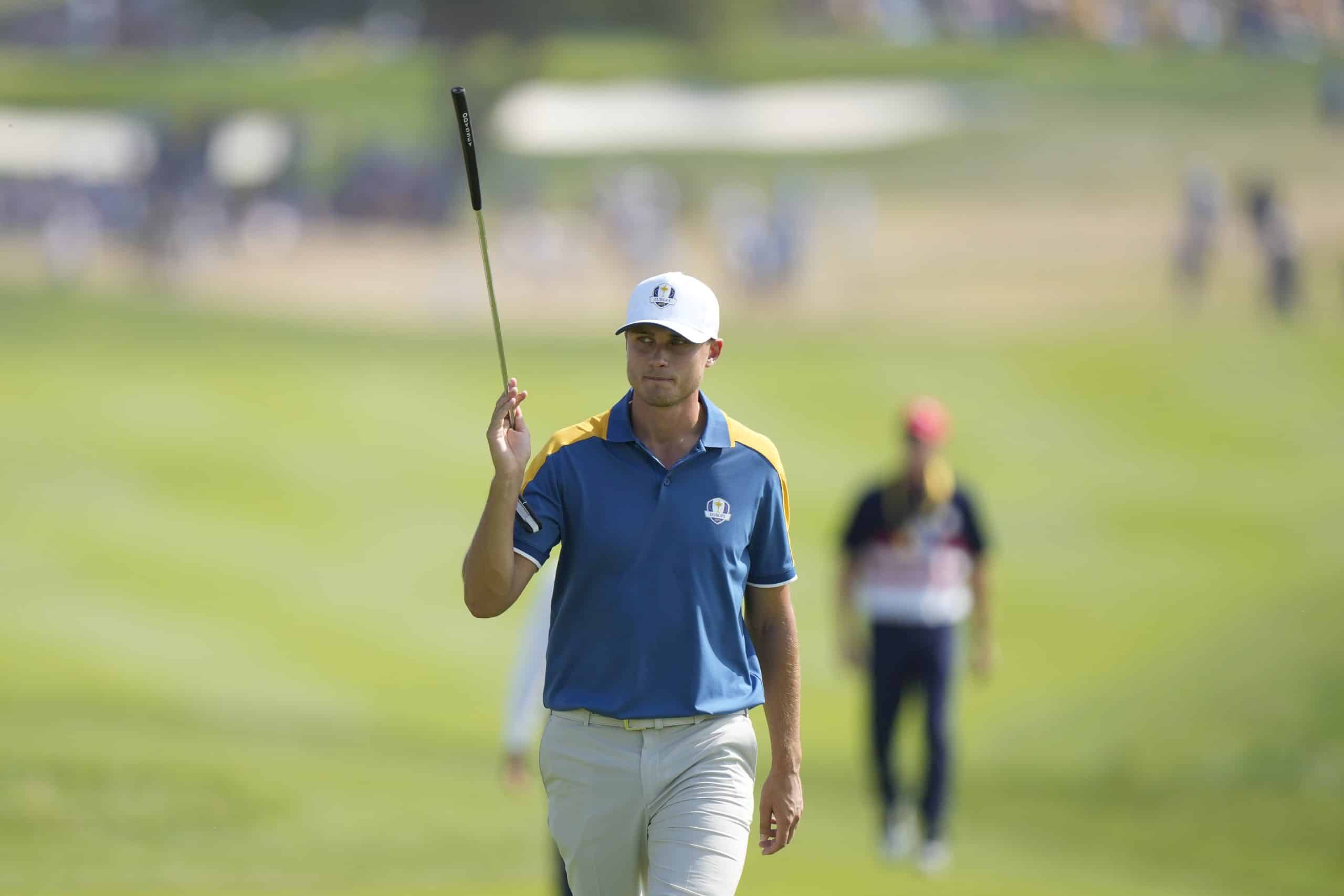 Five days ago, 23-year-old Swede Ludvig Aberg (pronounced oh-bear for reasons only Scandinavians would understand) was in Rome, playing Ryder Cup golf in front of the world. He and teammate Victor Hovland needed only nine holes to shockingly bury world No. 1 Scottie Scheffler and five-time major champion Brooks Koepka 9 and 7 in a foursomes match, the most one-sided in Ryder Cup history.
Sunday night and well into daylight Monday morning, Aberg, the youngest golfer in the Ryder Cup, was still in Rome celebrating Europe's lopsided victory.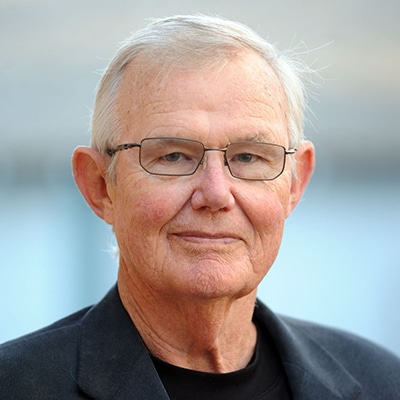 Yes, and two days later, on Wednesday morning, at 8:17 a.m., there jet-lagged Aberg was, long and lanky and with piercing blue eyes, on the first tee of the Country Club of Jackson about to tee off in the Sanderson Farms Championship pro-am. He will begin play in the 72-hole championship Thursday afternoon at 1:50 p.m.
The obvious question was: Why? Why would the guy many experts deem golf's next big superstar play here so soon after what he had helped accomplish more than 5,000 miles away. He was asked that in the media tent after completing his nine holes in the Wednesday's pro-am.
"I was committed to play in this tournament before Rome," Aberg answered. "I wanted to honor my commitment. I know it's good for me. For me to get all these experiences on different golf courses, different tournaments, play as much as I can I know it's good for me."
Yes, but the jet lag? The fatigue?
"I'd like to think that I am still young and can handle it," he answered.
There's not much Aberg hasn't been able to handle where golf is concerned. Before turning pro, he was No. 1 in world amateur rankings. At Texas Tech, he was a two-time winner of the Ben Hogan Award as the best collegiate player in the nation. A month ago, he won the Omega European Masters, making four birdies in the last five holes for a two-shot victory and his first victory as a pro. 
Get this: Four months into his professional career, he is the betting favorite to win the Sanderson Farms Championship with 10-to-1 odds. Compare that to defending champion MacKenzie Hughes, who will go off at 45-to-1. Hattiesburg native Davis Riley, already winner of more than $6 million on tour, will go off at 55-to-1. Clearly, expectations for Aberg are off the charts.
Greenwood's Jim Gallagher Jr., who knows a thing or two about Ryder Cup hero status, is blown away by Aberg's potential. Gallagher covered Aberg both in college golf and last week in Rome.
"We do a lot of college golf on TV now, so I watched him a lot at Texas Tech," said Gallagher, here in Jackson this week to provide color commentary for The Golf Channel. "His college coach described him as a once-in-a-lifetime talent, and I see nothing about him that says otherwise. Think about it: Four months ago, he's carrying his own golf bag in college tournaments, and this past weekend he's winning the Ryder Cup.
"His golf swing is impeccable. He hits it so far and makes it look effortless. He stays on an even keel. He's it. He's got it. And he's such a nice person, he's really easy to pull for."
Listening to Aberg speak — and he speaks impeccable English — you realize he is determined to become the best golfer he can be, which may well be No. 1 in the world at some point. And that point could come soon.
"I was able to test the waters a little bit playing in the Ryder Cup and being around those guys," Aberg said. "So for me to have those experiences and knowing what it takes to be the best player in the world and to create relationships with those guys and hang out with them was unbelievable. Hopefully that's something that I'll be able to use to my advantage the rest of this year and then also for the rest of my career."
What did he learn from playing with — and against — the best of the best?
"They're very good at handling and managing their own game," Aberg answered. "It doesn't matter what the situation is, they know what it takes, and they know their own capabilities. It sounds maybe cheesy to say, but they really are the masters of it, and that's what I am trying to strive towards. That's what I am trying to get to."
What Aberg also surely learned, although he wouldn't say it, is that he belongs with the best. The pressure of the Ryder Cup was by no means too big for him even though, as he said, "I was shaking on that first tee."
If the Sanderson Farms Championship were a football game, Aberg's coach probably would warn him against an emotional letdown. Think about it: He goes from playing in and winning one of golf's biggest, most pressure-packed events before tens of thousands, to playing in a much more low-key tournament in front of hundreds. Aberg says he doesn't look at it that way.
"I am going to be nervous Thursday morning no matter what," he said. "I'm going to view it as the most important thing in the world as I'm standing on the tee box … Obviously last week was an incredible experience, but it's also in the past. I am here this week. That's where my focus is."
As it should be.
This article first appeared on Mississippi Today and is republished here under a Creative Commons license.
Did you miss our previous article…
https://www.biloxinewsevents.com/?p=293558
Gov. Tate Reeves, challenger Brandon Presley continue to debate over debates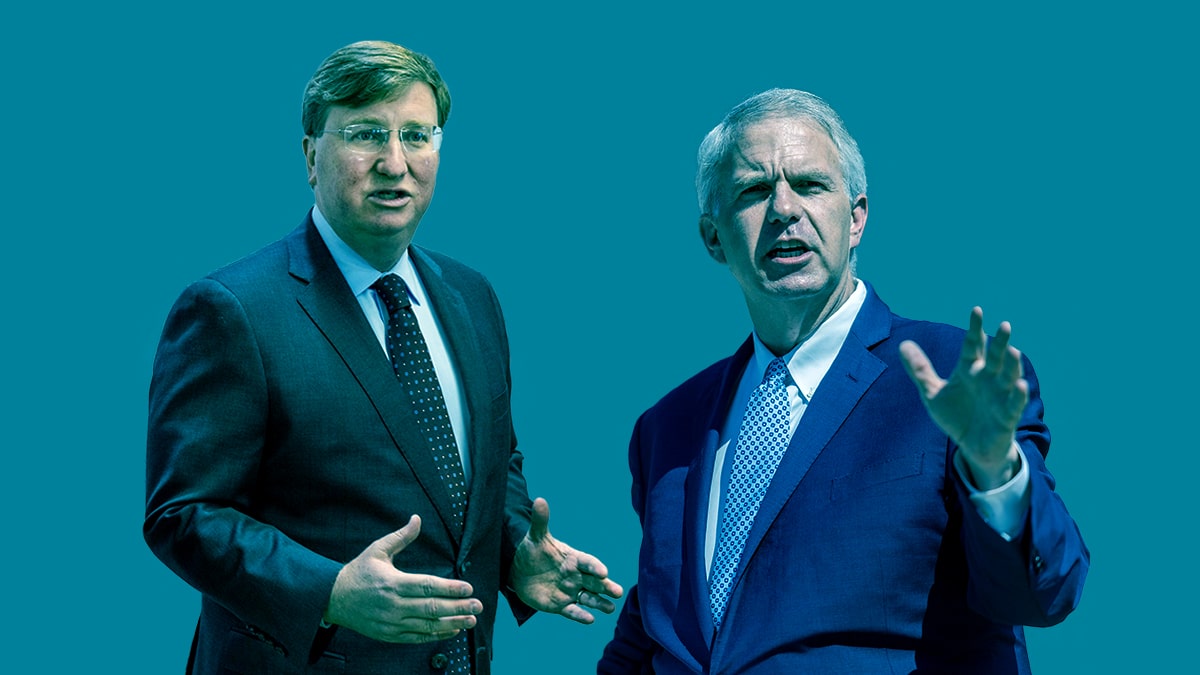 After months of ignoring his challenger's request for debates, incumbent Republican Gov. Tate Reeves announced he has agreed to a televised debate on Nov. 1 — six days before the Nov. 7 general election.
But it's unclear whether Democratic challenger Brandon Presley, who has vowed to debate Reeves "any time, anywhere" will agree to the match Reeves now proposes. Presley in a statement said he's still planning on "debating five times in October in every media market in the state," even if he has to "bring an empty chair to those debates if Tate Reeves is too scared to show up."
Presley's campaign on Wednesday did not immediately respond to the question of whether Presley would do the Nov. 1 debate.
"Tate Reeves is hiding from Mississippians because he can't defend his role in the largest public corruption scandal in state history or why your community hospital is on the brink of closure," Presley's statement said. "Mississippians deserve to hear from both candidates for governor because of the serious challenges our state faces — and that's why I've accepted five debates."
Presley has for months accused Reeves of dodging, but recently Reeves said he would participate in "debates" — plural. In his social media post on Wednesday, Reeves referred to Nov. 1 as "the first gubernatorial debate." But it is unclear if there would be time to schedule others in the final days before the election.
READ MORE: Gov. Tate Reeves went weeks without agreeing to debate Brandon Presley
When asked if the campaign had agreed to others, Reeves' campaign issued a statement that said, "We received an official debate invitation from WAPT on Monday, and accepted it today."
Reeves' social media post Wednesday on said: "Pleased to announce that the first Gubernatorial debate will be on November 1st at 7:00 PM on WAPT! I'm looking forward to talking about our record on jobs and schools, and dispelling the lies funded by out-of-state liberals."
Presley has for months called on Reeves to debate him. Presley has proposed five debates and had accepted debate invitations including ones from WJTV in Jackson for Oct. 13 and TV stations across the state owned by Gray Television for Oct. 26.
The Presley campaign recently aired an ad with bloodhounds searching for the governor and accusing Reeves of hiding from Mississippians and dodging debate.
Reeves has recently said he looks forward to debating Presley and dispelling lies.
Conventional wisdom is debates would be most likely to help a challenger such as Presley, trailing the incumbent in campaign cash and name recognition.
Every Mississippi gubernatorial election since at least 1987, with the exception of one, has seen candidate debates — and in most cases multiple debates. In 2015, incumbent Gov. Phil Bryant did not debate his Democratic opponent Robert Gray.
READ MORE: Gov. Tate Reeves says he'll have 'debates' with challenger Brandon Presley
This article first appeared on Mississippi Today and is republished here under a Creative Commons license.
Welfare agency set to depose Brett Favre, but both want to conceal transcripts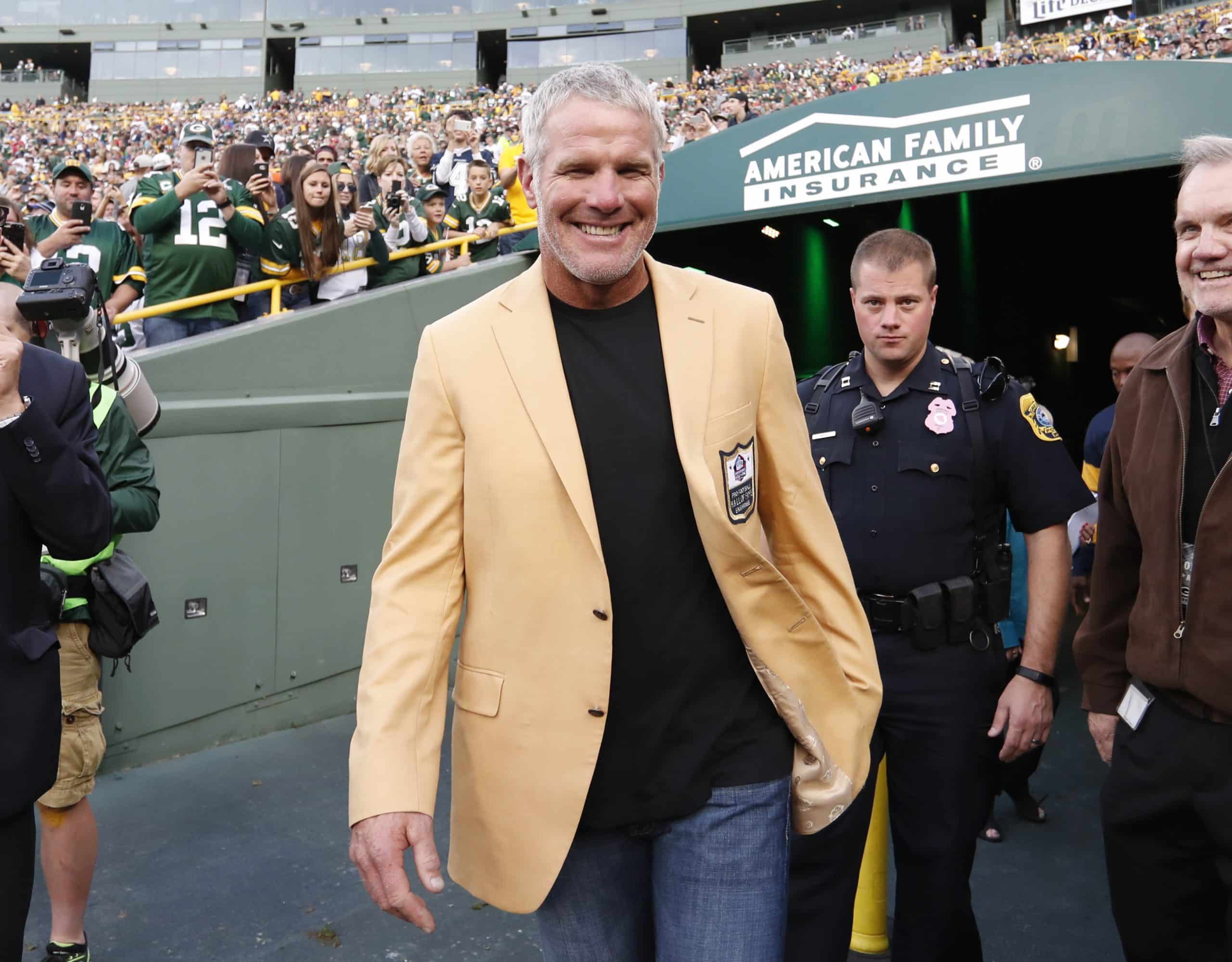 Former NFL quarterback Brett Favre is set to give sworn testimony in the ongoing welfare fraud civil suit at the end of this month.
But both Favre and the Mississippi Department of Human Services, which is suing the famous athlete and 44 others, have asked the judge to issue a protective order allowing parties to block evidence in the case, such as deposition transcripts, from being shared with the public.
If Hinds County Circuit Court Judge Faye Peterson signs the order — to which 16 other defendants objected — Favre's deposition transcript would be considered confidential for at least 30 days after it is completed, after statewide elections in November. After that, Favre would be able to designate deposition exhibits or portions of transcripts confidential, preventing any other parties from sharing the materials with anyone outside of their counsel, the court or potential witnesses.
MDHS has accused Favre of pushing welfare officials to fund the construction of a volleyball stadium at University of Southern Mississippi and make a seven figure investment in a pharmaceutical company he was promoting — both of which MDHS says were shams that personally benefitted Favre and others. Favre denies he had anything to do with an illegal scheme.
Since MDHS first filed the case in May of 2022, Peterson has issued several procedural orders, most significantly denying Favre's motion to dismiss the complaint against him and denying several motions to stay the case. She also denied a motion for protective order from the University of Southern Mississippi Athletic Foundation.
"The primary purposes of the Agreed Protective Order are to prevent confidential discovery materials from being made public and used outside of this litigation, and to give parties an opportunity to make an application that confidential materials be filed under seal," reads the Sept. 22 motion for protective order by MDHS, Favre and another defendant in the case, virtual reality company Lobaki, Inc.
Both MDHS and Favre also plan to depose former University of Southern Mississippi President Rodney Bennett on Oct. 31 in Nebraska, where Bennett recently relocated to serve as chancellor of the University of Nebraska-Lincoln after resigning from USM in 2022.
MDHS has used a text message that Bennett sent former Gov. Phil Bryant in 2020 as the basis for its claim that Favre personally committed to provide funds to build the volleyball stadium, which bolsters the argument that Favre stood to personally benefit from the diversion of MDHS funds to the project.
"I will see, for the 'umpteenth time' if we can get him (Favre) to stand down," Bennett wrote to Bryant in late January of 2020. "The bottom line is he personally guaranteed the project, and on his word and handshake we proceeded. It's time for him to pay up – it really is just that simple."
Neither Bennett nor Bryant are defendants in the civil case.
Favre's legal team denies that any of the welfare funds channeled to USM helped satisfy Favre's pledge, especially considering that the funds were transferred in 2017, while Favre signed his guarantee in 2018.
Favre said that with respect to the proposal to use MDHS block grants to fund the volleyball stadium, "The Governor was aware of the source of the funding and supported it."
At the time Bennett sent Bryant the text about Favre, Bryant had just left office and was discussing entering a business deal with Prevacus and PreSolMD, the Favre-backed pharmaceutical startups that also received more than $2 million in stolen welfare funds.
Bryant denied involvement in either deal.
MDHS sent an email to each defendant in the civil suit to gauge their support for a protective order. The following 16 defendants objected:
Nancy New, her private school company New Learning Resources Inc. and her nonprofit Mississippi Community Education Center.
The nonprofit's accounting firm Williams, Weiss, Hester & Co.
Nancy New's sons Zach and Jess New, Jess New's company Magnolia Strategies and the LLC they all started together, N3 Holdings.
Former state welfare director John Davis and his nephew Austin Smith.
Former welfare agency attorney William Garrig Shields.
Former welfare subcontractor NCC Ventures and its owner Nicholas Cronin Coughlin.
Former welfare subcontractor Chase Computer Services.
Retired football player Marcus Dupree and his organization Marcus Dupree Foundation.
These defendants said they were "hesitant to agree that materials, which [they] have never seen, can be made confidential simply with the markings of an attorney," reads the Sept. 22 motion. The objecting defendants also argued that "'records of public officials and former public officials' may be marked as 'confidential'; and that 'some party will designate as 'confidential' matters which should not be confidential, and we will then have to go through an unknown length of time to obtain a court hearing in order to have the matters made public.'"
The remaining 26 defendants did not respond either way.
"As noted, discovery materials are not a matter of public record and to the extent that any designated discovery materials are to be filed with the Court, if any party or non-party requests they be sealed, the Court must ultimately decide if sealing is warranted," the motion reads.
MDHS's original counsel in the civil suit first scheduled depositions of 13 defendants in July of 2022, and they were set to take place between August and November of last year.
But days after filing the notice, Gov. Tate Reeves and the welfare department chose to fire the attorney, former U.S. Attorney Brad Pigott, which put a halt to securing the sworn statements.
Favre's Oct. 26 deposition, set at the Hotel Indigo in Hattiesburg near Favre's home, will be the first in the case unless one is scheduled before then.
This article first appeared on Mississippi Today and is republished here under a Creative Commons license.