House leaders say they won't fully fund MAEP 'black hole' as lawmakers try to reach budget agreement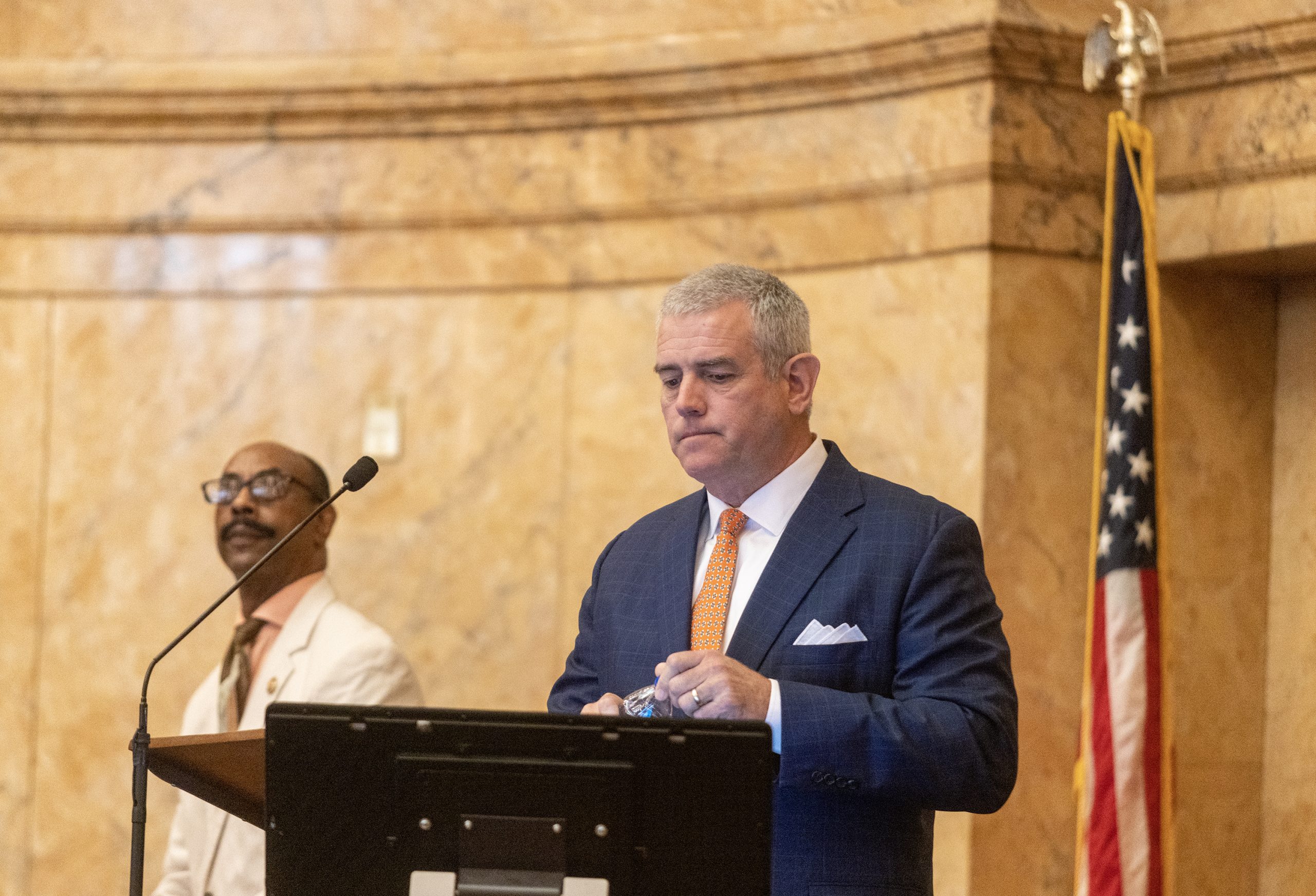 House leaders say they won't fully fund MAEP 'black hole' as lawmakers try to reach budget agreement
Lawmakers on Saturday continued to haggle particulars of a roughly $7 billion state budget, and reported some progress.
But they remained at loggerheads on some big ticket items, particularly the more than $2.6 billion K-12 education budget. House Speaker Philip Gunn and his top budget lieutenants said they are firm on refusing to fully fund the Mississippi Adequate Education Program formula or add any more money to it as Senate leaders have proposed.
"Our position has been clear for quite some time," Gunn said. "… The formula doesn't work. It's broken. It doesnt work. We are putting more money into education, we believe in that, but we are not going to do it with the formula."
Lawmakers facing a Saturday night deadline were filing numerous budget "dummy bills," with blanks for numbers to keep them alive and continue negotiations. Lawmakers will return to the Capitol on Sunday for more budget work, and are expected to end their 2023 session sometime next week.
READ MORE: Superintendents to Legislature: Please fully fund our schools
House Education Chairman Richard Bennett on Saturday also said emphatically that House negotiators would not agree to the Senate's proposal to fully fund the Mississippi Adequate Education Program formula, at a cost of about $181 million more a year.
"We have no plan of putting more into MAEP," Bennett said. "If we gave them the $181 million today, I believe it would not have a major impact in the classrooms. The education department would get more money, the home offices would get more money. But if we put it in the black hole they call MAEP, it's not going to get into the classrooms."
Bennett said House leaders want to put "a lot more new money" into education this year, but want to direct where it goes, not put it into the formula that is supposed to provide the state's share of money for the basic needs of districts, such as teacher salaries, utilities, textbooks and transportation.
Bennett said House leaders want to fund a raise for teacher assistants at about $22 million and direct money to numerous other programs that would probably equal an increase close to the Senate's MAEP plan.
READ MORE: Bill to fully fund public education heads to House for consideration. Here's what the changes would mean.
"I would like to … put $44 million into the revolving loan fund for schools that we put $40 million into last year, for capital projects," Bennett said. He said the zero-interest loan fund regenerates itself, and he would like to see it at around $100 million soon, so that schools could use it to build more pre-K facilities. Gunn also listed the program as an area the House wants to increase K-12 funding.
School leaders and advocates statewide have for years pushed lawmakers to fully fund the MAEP formula they put into law three decades ago, but it hasn't been fully funded since 2008. The Senate plan this year includes changes to the formula that would reduce the increase needed to fully fund MAEP this year from $261 million to $181 million, but education leaders said they support it because if lawmakers used the formula it would provide predictability for when school districts set their budgets.
Some other major items lawmakers continued to negotiate Saturday include:
Tornado damage: Legislative leaders, including Lt. Gov. Delbert Hosemann, Gunn and Senate Appropriations Chairman Briggs Hopson III, whose district was impacted, on Saturday toured areas of Mississippi devastated by Friday night's tornadoes. Lawmakers are expected to consider whether some emergency funding will be needed for the areas or the Mississippi Emergency Management Agency before they end the 2023 legislative session in coming days. Gunn on Saturday asked for prayers for families who lost loved ones in the storm, and told House members that MEMA reported it would need at least an additional $5 million to deal with the destruction, and he expects the Legislature to take that up in its final days of session.
Gunn described to House members how devastating the total destruction he saw was, and after adjournment showed cell phone video he shot. "Those are steel I-beams," he explained of one clip. "Do you know how much force it takes to twist an I-beam like that … I have just never seen anything like this."
A hospital bailout: Lawmakers are expected to use a mix of federal pandemic relief money and state dollars to provide grants to the state's struggling hospitals. The Senate passed a measure for $83 million in grants. Hospitals have asked for $250 million. Lawmakers expect to approve more than $83 million, but likely nowhere near the $250 million. The Senate's plan would route more of the money to rural hospitals — many on the brink of closure — while the House's proposal would benefit larger ones.
Roads: The Senate passed a measure to provide an extra $620 million to the Mississippi Department of Transportation for work on major "capacity" thoroughfares. The House amended it to spend $800 million. Gov. Tate Reeves recently called for lawmakers to approve $1.3 billion, and let him choose what roads get built or expanded this election year. Legislative leaders on Saturday said they expected House and Senate negotiators to land somewhere between the Senate's $620 million and the House's $800 million.
This article first appeared on Mississippi Today and is republished here under a Creative Commons license.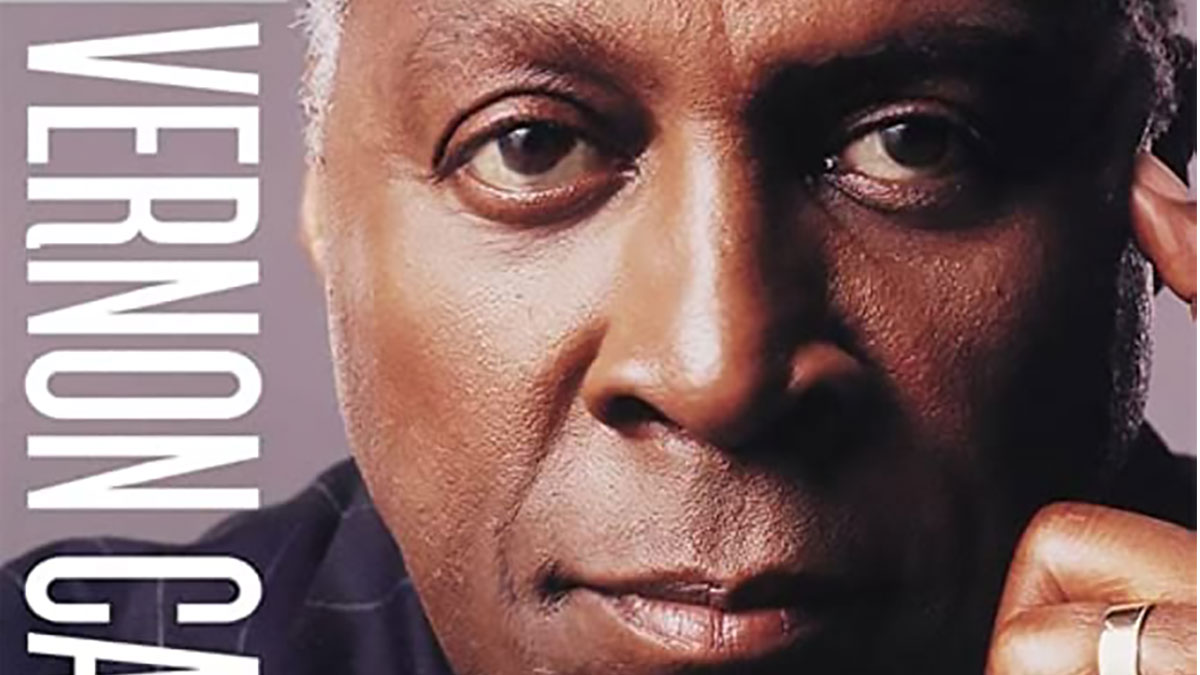 MAY 29, 1980
Vernon Jordan, who once worked alongside Medgar Evers as a field secretary for the NAACP and later advised Bill Clinton, survived an assassination attempt in Fort Wayne, Indiana, by racist serial killer Joseph Paul Franklin (and so did Hustler publisher Larry Flynt).
Franklin was acquitted of the assault — only to confess his guilt years later. In an interview, Franklin said he considered Adolf Hitler his hero and "Mein Kampf" his Bible. "I read it hundreds of times."
Trying to start a "race war," he said he bombed synagogues, shot interracial couples and killed "enemies of the white race." By the time it ended, he had killed at least 22 people, including Jackson State University student Johnnie Noyes Jr., who had simply been washing his car.
In 2013, Franklin was executed in Missouri for the 1977 murder of Gerald Gordon outside a synagogue in St. Louis.
This article first appeared on Mississippi Today and is republished here under a Creative Commons license.
FAQ: The 2023 lieutenant governor's race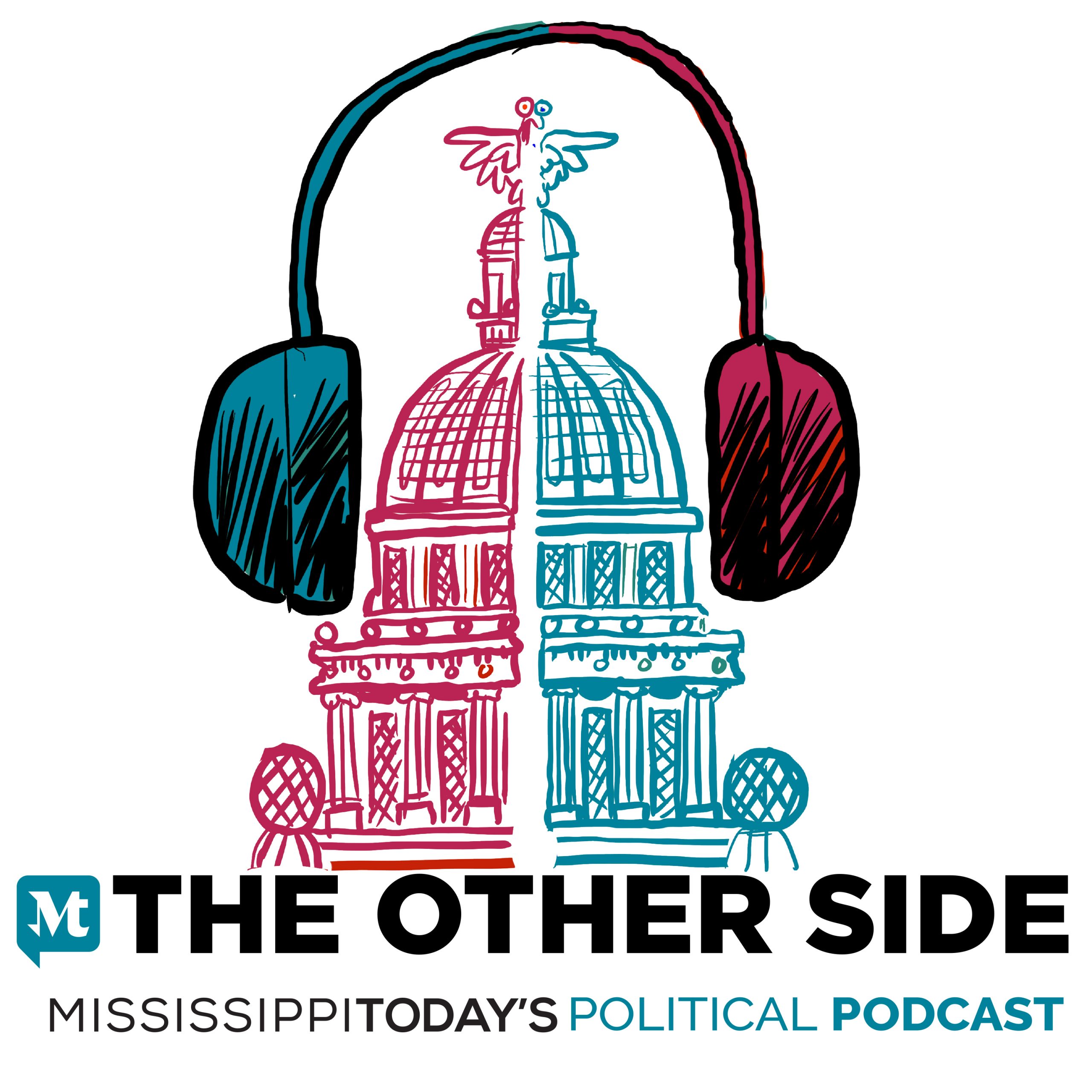 Mississippi Today's Adam Ganucheau, Geoff Pender, Bobby Harrison and Taylor Vance break down frequently asked questions about the 2023 lieutenant governor's race. The Republican primary features incumbent Lt. Gov. Delbert Hosemann and state Sen. Chris McDaniel.
This article first appeared on Mississippi Today and is republished here under a Creative Commons license.
Did you miss our previous article…
https://www.biloxinewsevents.com/?p=245413
White-hot Golden Eagles capture Sun Belt Championship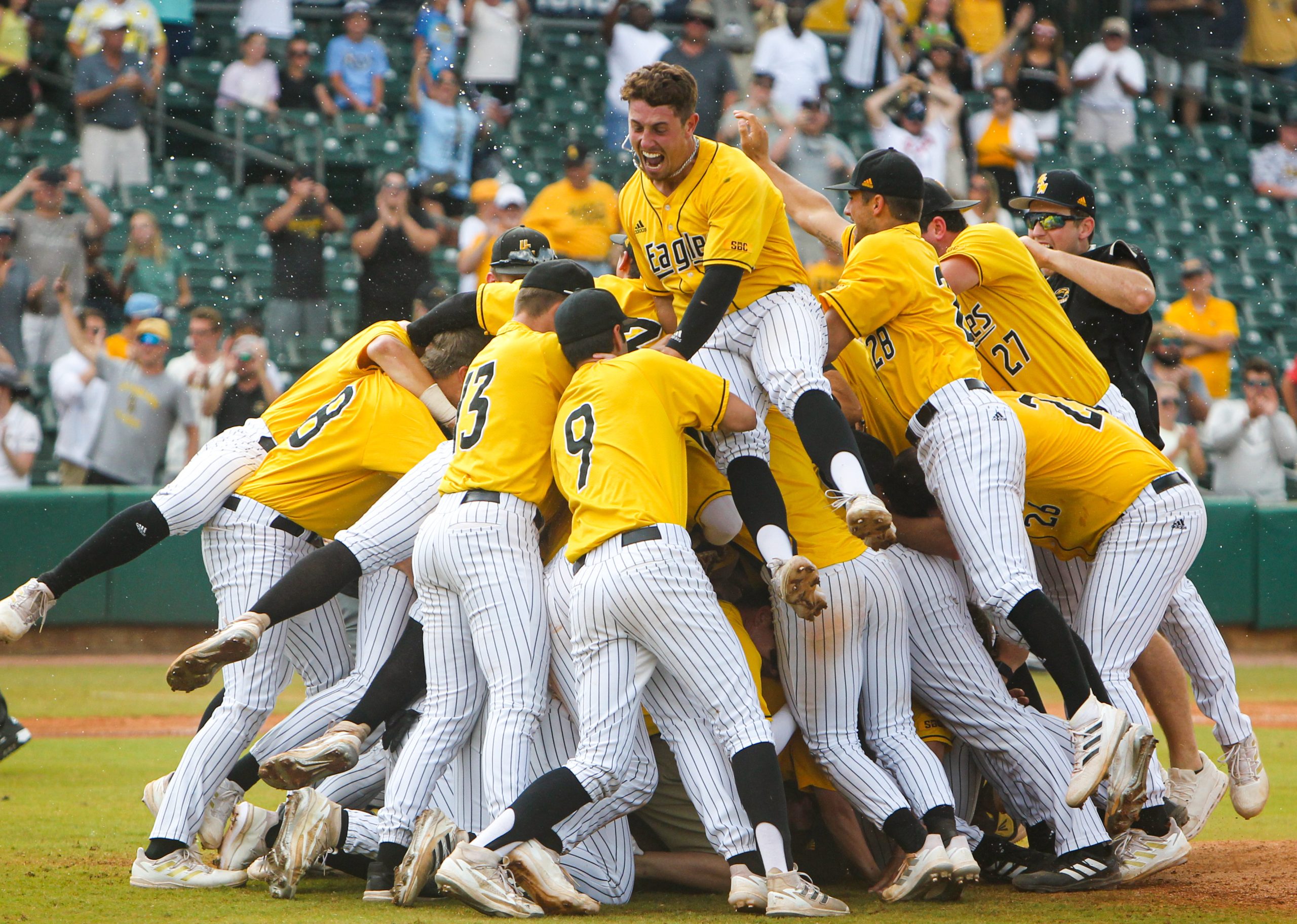 Different league, same result. Scott Berry's Southern Miss Golden Eagles have won another championship.
Southern Miss defeated the Louisiana Ragin' Cajuns 6-2 Sunday at Montgomery Sunday in the championship game of the Sun Belt Conference Tournament in the Eagles' inaugural season in the league. Southern Miss, ranked No. 16 nationally, will enter the NCAA Tournament later this week with a 41-17 record.
The Golden Eagles hope to host an NCAA Regional and will learn their tournament destination on Monday. Regardless of where they head, they will go as one of the hottest teams in college baseball. Sunday's victory was their 19th in the past 21 games. 
"We earned every bit of that win today," an emotional Berry said amid the championship celebration. "I just couldn't be more proud of the way our guys competed and did what it takes in all phases of the game."
There were many USM heroes Sunday, but none stood taller, literally and figuratively, than 6-foot, 7-inch left-hander Justin Storm. The hero of last year's NCAA Regional championship against LSU, Storm replicated the feat against another Louisiana team. He pitched the final 5.1 innings, shutting out the Cajuns while allowing only three hits and striking out eight. Afterward, the former Madison Central basketball center paraded around field at Riverwalk Stadium with the championship trophy high above his head, while his teammates circled the field shaking hands with Eagle fans who made the "neutral site" championship much like a home game at Pete Taylor Park.
All American pitcher Tanner Hall was named the tournament's Most Valuable Player after pitching a complete game victory in the Eagles' opener against James Madison. Hall was warming up in the bullpen during the eighth and ninth innings, but Storm was able to finish it out.
"Storm was just electric," Hall said. "He shut them down, just like I knew he would."
Asked what the championship meant to him, Hall said, "I mean it's everything, but it's mostly about Coach Berry to me. This being his last conference tournament, it just means more."
Berry, 60, announced his retirement — effective season's end — 12 days ago. Christian Ostrander, the associate head coach and pitching coach, will take his place.
Shortstop Dustin Dickerson, third baseman Danny Lynch, first baseman Christopher Sargent and Hall all made the All-Tournament team. Dickerson and Lynch both homered Sunday and Sargent also contributed two hits.
Designated hitter Slade Wilks provided more heroics, launching a towering, two-run home run — his 20th — in the seventh inning, increasing a tenuous one-run lead to 5-2. The ball seemed to stay in the air forever before coming down just over the reach of leaping Louisiana right fielder Heath Hood.
The Cajuns probably would prefer to never see Lynch again. Lynch, a senior who will become a Southern Miss grad assistant next season, launched two grand slams just one week earlier to give the Golden Eagles an 11-9 victory and a 2-1 series victory over Louisiana.
Said Berry, "Sometimes, there's somebody that has your number and Danny Lynch certainly has Lafayette's."
Despite the loss, the 40-22 Cajuns probably played their way in to the NCAA Tournament by defeating seventh ranked Coastal Carolina twice on Saturday to reach the league finals. The Sun Belt presumably will place four teams in the 64-team field: USM, Coastal, Louisiana and Troy.
It is difficult to fathom that on April 22, Southern Miss fell to 22-15 after a 20-7 drubbing administered by Coastal Carolina at Conway, S.C. The Eagles came back to defeat Coastal the next day to begin the hot steak they continued Sunday. From 22-15 to 41-17 is no easy feat and similar to what Ole Miss did a year ago when it went from 22-17 to a national championship.
Under Berry, Southern Miss won five Conference USA regular season titles and four CUSA Tournament championships. Berry's Eagles also have accomplished seven consecutive 40-victory seasons, the most of any NCAA Division I program.
Southern Miss athletic director Jeremy McClain was beaming afterward.
"Our guys really wanted this for Coach Berry, and I'm really, really proud the fight they showed," McClain said. "Scott is the epitome of what we want to be at Southern Miss: character, class, tough, doing everything the right way. He may be retiring, but his fingerprints will be all over this program for a long, long time."
This article first appeared on Mississippi Today and is republished here under a Creative Commons license.
Did you miss our previous article…
https://www.biloxinewsevents.com/?p=245275