Giving Thanks: Thanksgiving is bittersweet – missing loved ones but loving the memories
In this series, Magnolia Tribune staff and contributors reflect on what they are thankful for and supply some last-minute recipes for the home cook preparing for Thanksgiving dinner.
My favorite thing about Thanksgiving is how it represents change throughout life.
Families come together every year for Thanksgiving. The tradition is so set in stone for so long that when there's a loss, the family is left with an empty chair, a void, and even a lack of desire to celebrate. But eventually, the holiday celebration continues, just in a different way.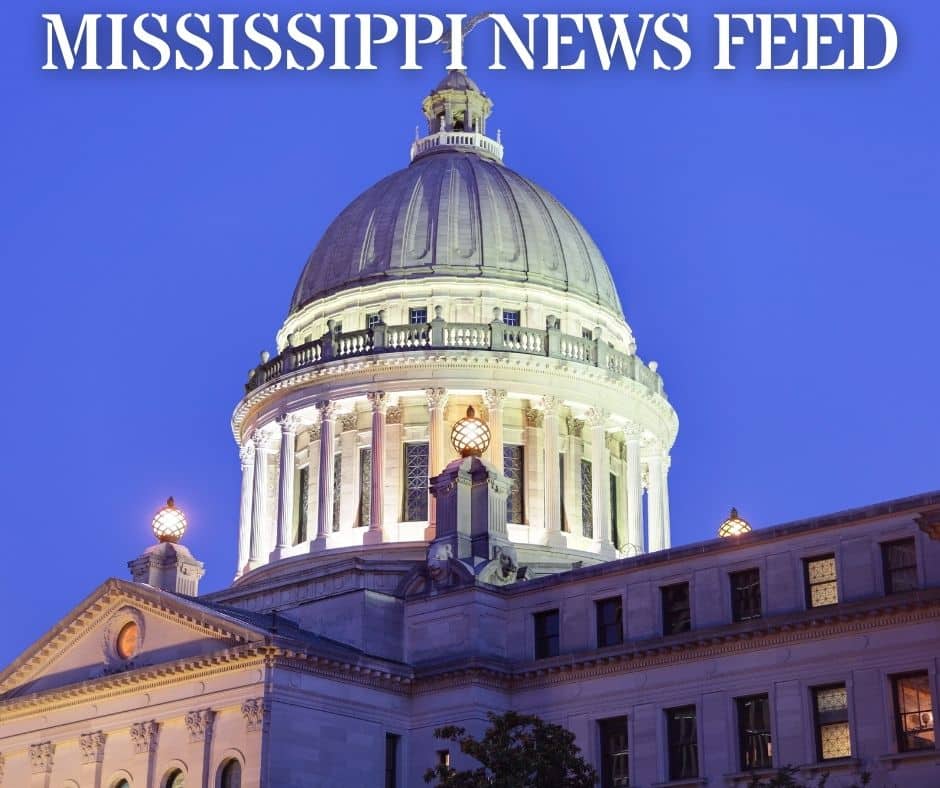 My father's favorite holiday was Thanksgiving. "My family, food, football, and fun," he'd list as the ingredients of a perfect Thanksgiving. It was true, too. There was always a game on, the family gathered with their favorite Thanksgiving recipes, and if Daddy was present, there was fun.
He once told me his motto was "Be serious about having fun." While I've adopted my Daddy's quick wit, I miss his wildly inappropriate comedic timing, his comments about the insane amount of leftovers, and how he'd say, "This is the best movie ever made," about every movie we watched on Thanksgiving night.
There's also an unfillable chair on my husband's side of the family. On Thanksgiving Day, Papaw was either in the pasture or the barn, fiddling around with everything and nothing. But when Mamaw gave the signal to call everyone in, Papaw came in, had us all hold hands, and he'd pray as if He were standing directly in front of God. It never failed that when Papaw prayed, I'd get a little teary-eyed at the gentle and respectful tone that flowed from an otherwise loud (and stubborn) man. Nowadays, Thanksgiving and Christmas are combined into one with my husband's family to give us maximum time together since all of my husband's siblings have married and started their own families and traditions. Whoever is called to pray over the meal is one unlucky person because I'll always pipe up about how it wasn't the same as Papaw's sincere prayers.
Joy comes with these memories, even though there is a tinge of sadness. But to see the legacy of these two great men is remarkable. There are a ton of grandkids (five grandchildren each for my Daddy and my husband's Papaw, with the latter also having six great-grandchildren). The kids are all healthy, happy, and wild in the best ways. I look forward to seeing how our families continue to change shape and develop new traditions over time.
When I reflect on Thanksgiving and how it has changed over time, I am in awe of how it represents the changes we face in life. We're faced with a trial, a challenge, a loss— then we adapt and overcome. We're forced to change directions; we're pulled and pushed in different directions—but then we find a new routine and continue. We don't forget those along the way; though we miss them, we're thankful to have even had them, even if for a short time.
This Thanksgiving, I desire that everyone see this perspective and take a second to take a few mental snapshots. Give thanks for what we have around us, reflect fondly on what we've loved and lost along the way, and embrace the newness that comes ahead.
Divinely Loaded Deviled Eggs
The Thanksgiving spread was always done for me. What happened in the kitchen was none of my business, and I happily skipped breakfast to prepare myself for the onslaught of indulgence later in the day. I wasn't counting calories– but in my young mind, I was saving room for more of my mom's cheesy broccoli and rice casserole.
But when the holiday season 2014 rolled around, I was no longer a newlywed who had to travel for Thanksgiving. My husband and I lived right down the road from my family, and I was ready for the real test of adulthood; I was set to graduate from bringing paper products to an actual dish to the family Thanksgiving feast.
I don't even have the original recipe anymore, but I know that when I stumbled upon a deviled egg recipe that looked "extra," I was all in.
You love everything about a baked potato, right? The bacon. The onion. The stick-to-your-bones richness? Take all that and apply those godly principles to deviled eggs.
Here's how I started having to bring that dish at every gathering.
Ingredients: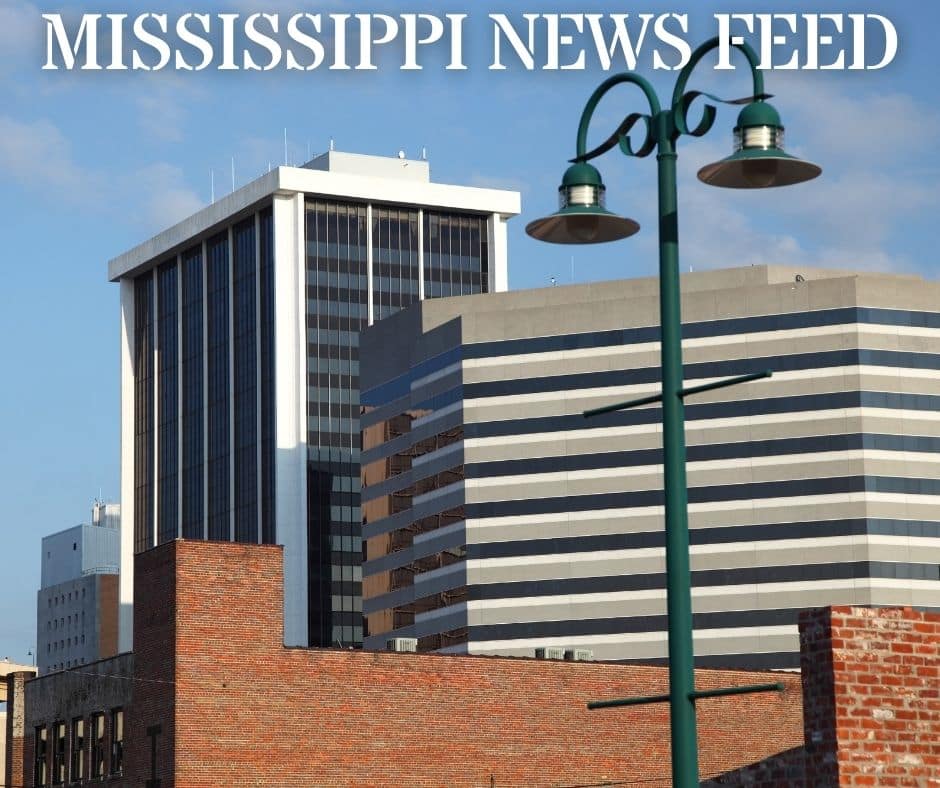 12 boiled eggs
Garlic powder
Dried Chives
Bacon Bits
Mayo
Salt
Pepper
You will not find measurements here. I'm not a seamstress, and I'm not in construction. No need to measure anything here.
Cut your boiled eggs in half and throw the yolks into a mixing bowl. Break your yolks down with a fork. You want a fine, crumby texture. The smoother, the better.
Add the dried chives, bacon bits, and mayo to the yolks, stirring after each ingredient. Eyeball and taste it until you get the flavor and consistency you like. Incorporate everything well.
Add a conservative amount of garlic powder to the egg mixture, then taste. It's easy to overpower your taste buds with too much garlic powder. Add salt and pepper to taste once you've reached peak garlickiness.
NOTE: I don't add salt at all. The bacon brings just the right amount of salt. The only time I've ever added salt was when the store only had low-sodium bacon bits on the shelf.
Spoon the egg mixture into the egg whites. It's less messy if you use a piping bag, but isn't the mess part of the fun?
Top with more chives for garnish if you're fancy that way.
You'll get plenty of practice with this recipe—once you bring this, it will be your assigned dish until you retire from the kitchen. I've had to cook up two dozen eggs (48 pieces) for larger family gatherings, and I've never had more than 3-4 pieces left to take home. Even that one person who turns their nose up at deviled eggs (ahem, my husband) will enjoy this divine twist.
The post Giving Thanks: Thanksgiving is bittersweet – missing loved ones but loving the memories appeared first on Magnolia Tribune.
…
By: Courtney Ingle
Title: Giving Thanks: Thanksgiving is bittersweet – missing loved ones but loving the memories

Published Date: Mon, 20 Nov 2023 20:00:00 +0000
As Robert St. John heads out on a brief book-signing tour throughout Mississippi, he expresses his gratitude for all who have helped along the way.
There are a lot of factors that go into the process of writing, testing, re-testing, editing, photographing, re-editing, styling, re-re-editing, publishing, marketing, and distributing a cookbook. It's a process I've become quite familiar with over the past two decades. Though the word "factors" is slightly misleading. The correct terminology should be "people."
My latest cookbook, "Mississippi Mornings" was released yesterday. It is my 13th book in the last 21 years. And whereas it has my name on the cover, it— like every book I've written before it— was a team effort. The true story of every cookbook, not just mine but anyone's, is not on the cover, but on the acknowledgements page. It has been said that it takes a village to raise a child. Maybe so, but it definitely takes a great team to publish a cookbook.
From day one my business philosophy has been— take great care of the people who take care of you, and I have always believed in giving credit where credit is due. With Mississippi Mornings there's a lot of credit to give.
My team is one that, at least when it comes to the culinary lineup, has been together since that first book 21 years ago. Chef Linda Roderick leads our recipe-testing team. The two of us have worked together—on and off—for more than 23 years. We've worked together for so long, and on so many projects, that we practice our own version of verbal kitchen shorthand and can communicate efficiently in partial sentences. She has an excellent palate, tons of wisdom, and loads of experience. Together we have more than three-quarters of a century in this business. Hers has been one of my favorite professional relationships, ever, and we are currently in the process of developing and testing the recipes for next year's cookbook.
Chef Scott Strickland (we call him Scotty), served as Linda's sous chef for recipe testing and photo shoots. He and I have also worked together for more than twenty years. He manned the stoves at the Purple Parrot for almost two decades and is now working his magic in the kitchen at The Midtowner. He, along with Linda, did the heavy lifting on the recipe testing. He has always been by my side, whether it's for a new feature in the restaurant or an out-of-town cooking demonstration. His talents are numerous.
Kate Dearman shot all the photographs in the book and might be one of the hardest working women in the photography business. I have known her mother— my first-ever date to a concert when we were both six— all my life. Kate grew up in Hattiesburg and now works out of Nashville. She is a consummate professional and got some great food shots for the book. She also had the unenviable task of trying to secure a usable photograph of the author, which probably turned out to be a tougher task than making a plain bowl of grits look appealing.
Martha Foose was still living between the Mississippi Delta and— what she quickly labeled the "Pine Belta" in— Hattiesburg when we shot the book. She is also a cookbook veteran and served as the primary food stylist for the photo shoot. In the middle of the photo shoot, I asked her to write the foreword. She nailed both assignments and kept everyone in stitches the entire time.
Anthony Thaxton is possibly the most talented person I know. He is a man of many gifts who wears many hats. In addition to being my co-producer on numerous television shows and a couple of documentary projects, his is also my fellow co-founder— and the driving force— at our newly founded Institute of Southern Storytelling at Mississippi College. He handled the design and artistic direction for this project and did it well. This may be my best-looking book, ever.
Simeon Williford is my assistant and keeper. She handles the publishing business and the travel business in addition to my schedule and most of the random things that pop up over the course of my days. She keeps me between the bumpers and in the bonus.
To round out the team Laurel Rowell handles marketing, Maria Keyes covers accounting (and farm-fresh eggs), Chief Operating Officer, Jarred Patterson, holds down the forts. And while we're speaking of the forts, I owe a huge debt of gratitude to the 450 team members who are down in the daily trenches at New South Restaurant Group restaurants every day.
Jill St. John and Justin Jordan should receive special thanks for floral design, staging, and handling the props department. I never knew that turning our dining room into what looked like a temporary flea market could be so effective.
Four of the 13 books I have written were done so under national publishing contracts. One was a three-book deal with the national publisher 15 years ago. There were two books I wanted to do with that publisher when I signed the deal. One was a Christmas cookbook the other was a breakfast cookbook. They weren't interested in doing a Christmas cookbook but said they could do a holiday cookbook. I passed and made a mental note to publish a Christmas book under my own imprint in the future. I ended up doing a grilling book instead of the breakfast book and was very proud of it. It was one of my better efforts. But the breakfast book has always been on the to-do list. That day has come.
Having worked in the self-publishing world for most of my books I've learned a lot. For a long time, I thought a book project wasn't legit unless it came from a national publisher. And then I worked with two different national publishers and was surprised to learn that— at least when it comes to my work and my specific audience— I am more in touch with my base than the professionals on the Upper West Side. It's around that time that I decided to use my own imprint for all future works.
I no longer have the desire to have my books in stores from coast to coast. Been there, done that. These days my interest is in those who follow my work in the Southeastern United States. I also only work with local independent bookstores and gift shops. That's one change I made a couple of books ago. My books were being sold in all the big box retailers, but the backbone of my support was in independent bookstores and gift shops. I am a huge proponent of people eating in local restaurants and not dining in national chains and it struck me one day why would I work against independent booksellers and small gift shops who are on the front lines of the book business. I need to practice what I preach and support those who have supported me and my work.
As I head out on a brief book-signing tour throughout Mississippi, I'll be fueled by an overwhelming sense of gratitude and indebtedness for those independent retailers who sell my books, to those who take time out of their day to come to a book signing to purchase one of my books, the robertstjohn.com online followers who live out of state and order books, and especially those who have helped me produce these books for the past two decades.
As always, it's the people. Thank you from the deepest recesses of my overworked heart.
Onward.
#####
This Week's Recipe: Sweet Potato Pancakes
I ate my first sweet potato pancake during my only visit to Gatlinburg, Tennessee. My family, along with another couple and their young children rented a cabin in the mountains during spring break. I woke every morning and headed into town for breakfast. I would imagine Gatlinburg has more pancake houses per capita than any place on the planet. My problem is that I never found a good-tasting pancake until I happened across sweet potato pancakes at one of the pancake houses. We serve a version of this recipe at The Midtowner. The cinnamon cream syrup is a must.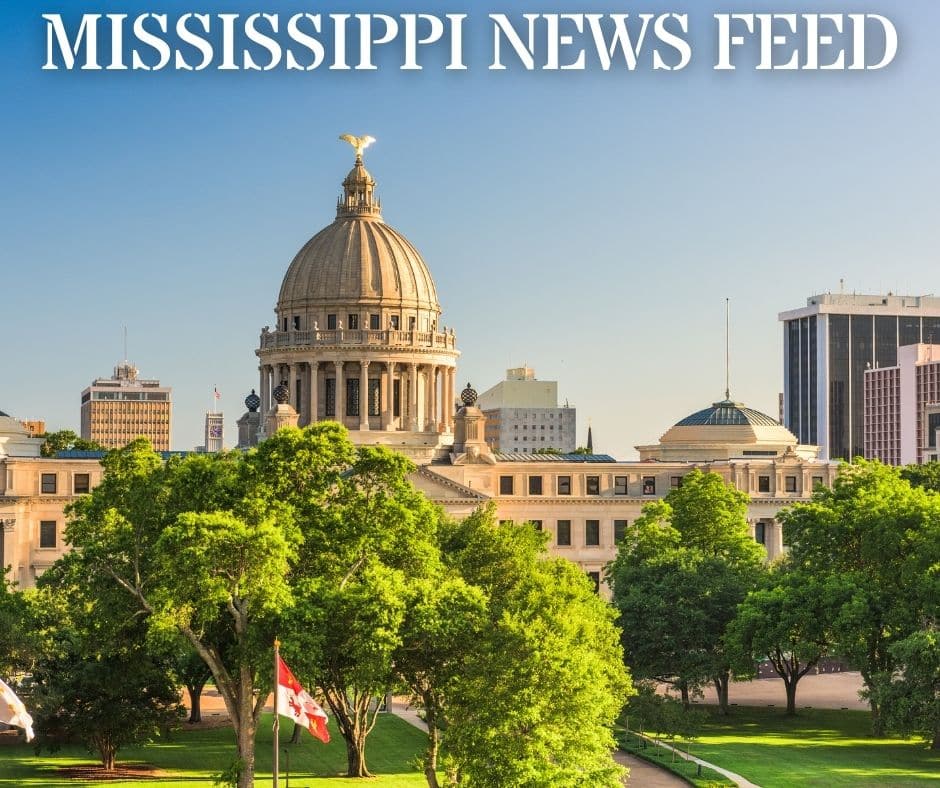 INGREDIENTS
1 2/3  cups All Purpose Flour
1 TBSP Baking Powder
½ tsp Baking Soda
½ tsp Kosher Salt
½ tsp Nutmeg
1 ½ tsp Cinnamon
1 ½ cups Cooked and mashed sweet potato (approximately two medium sweet potatoes)
3 Large Eggs
¼ cup Sour Cream
1 ½ cups Milk
¼ cup Maple Syrup
¼ cup Unsalted Butter, melted
1 TBSP Pure Vanilla Extract
Melted butter or non-stick spray for cooking
INSTRUCTIONS
Yield: 10-14 pancakes
Preheat oven to 200 degrees for holding pancakes
Combine flour, baking powder, baking soda, salt, nutmeg and cinnamon in a medium sized bowl. In a separate mixing bowl whisk together the sweet potato puree eggs, sour cream, milk, maple syrup, melted butter and vanilla extract. Whisk the sweet potato mixture into the flour mixture, do not overmix. A few lumps is fine.
Allow batter to sit 10-15 minutes before cooking pancakes.
To cook the pancakes, heat a non-stick griddle to 325-350 degrees (models vary, so test your griddle with a small bit of batter to assure you have the heat adjusted correctly). Brush griddle with melted butter or spray with non-stick spray. Form pancakes by using a one-third cup measuring cup. Cook until surface of pancakes has some bubbles and a few have burst, 1 to 2 minutes. Flip pancakes and cook for an additional two minutes. If holding pancakes in oven before serving, place them on a wire rack in preheated oven.
Serve with Cinnamon Cream Syrup
INGREDIENTS
1-14 ounce can Sweetened Condensed Milk
¼ cup + 2 TBSP Maple Syrup
1 ½ tsp Cinnamon
1 tsp Pure Vanilla Extract
Pinch Salt
INSTRUCTIONS
Yield: approximately 2 cups
Set up a small sauce pot to act as a double boiler. Combine all ingredients in a small stainless-steel bowl and place over a double boiler on medium-high heat. Cook for 4-5 minutes, stirring frequently. Remove from heat and serve.
The cooled syrup can be refrigerated in an airtight container for one week.
The post It Take a Village appeared first on Magnolia Tribune.
…
By: Robert St. John
Title: It Take a Village

Published Date: Tue, 28 Nov 2023 19:11:15 +0000
Did you miss our previous article…
https://www.biloxinewsevents.com/bidens-doj-wants-even-more-power-over-the-free-market/
Biden's DOJ Wants Even More Power Over the Free Market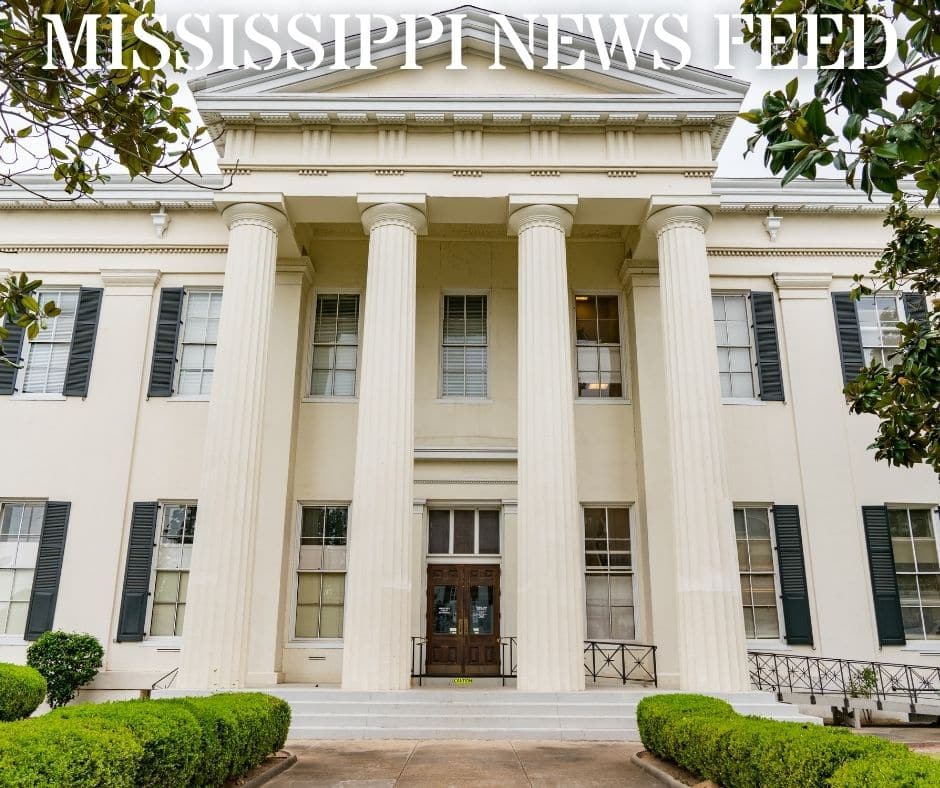 AFP-MS State Director Starla Brown shares why the U.S. Department of Justice Antitrust Division's "hostile environment" could cost America its technological edge.
Antitrust law is not usually top of mind for most Mississippians, but recent actions from the Biden Department of Justice should draw our attention. The DOJ's Antitrust Division has launched a series of unfounded political attacks on American tech companies that have the potential to harm consumers here in Mississippi as well as nationwide. The DOJ is employing questionable arguments to shift the narrative on antitrust practices and allow the Biden administration to control market outcomes and play "kingmaker" in crucial industries like the technology sector.
Take the DOJ's ongoing antitrust lawsuit against Google. While the DOJ claims Google's success and popularity among consumers are evidence it is a monopoly, the reality is that breaking up Google would harm consumers. First, it would ignore consumer preferences and reduce consumer choice. The DOJ's own expert acknowledged that when choosing default search engines, consumers picked Google over ninety percent of the time. Additionally, if the DOJ is successful, Google may be forced to charge consumers for currently free services like Google Search. By increasing consumer costs, the DOJ would achieve the exact opposite of antitrust law's stated intention: protecting consumer welfare.
This lawsuit has implications for Mississippi's economy, too. Investment by technology companies here has provided huge boons for our state, yet these actions by the DOJ could throw us off our trajectory by scaring away some of our biggest investors and disrupting access to free digital tools maintained by tech companies which thousands of small businesses in our state rely on.
As expected, the DOJ's arguments have mostly fallen flat. It has attempted to portray consumers as feeble and lacking agency over their choices, arguing that most are incapable of changing their default search engine—a process many have pointed out takes mere seconds to perform. The DOJ also called several of Google's competitors as witnesses, including Microsoft, an even larger company which has struggled for years to match Google's product quality in search. Microsoft complained that Google is too competitive and instead asked the government for a helping hand to boost its Bing search engine, which remains overwhelmingly unpopular with consumers.
While unsuccessful so far, these efforts by the DOJ are most worrying because of what they're trying to do. Under the prior, long-established consumer welfare standard, the DOJ had to present evidence of actual consumer harm when bringing companies to court. Because it lacks evidence that Google committed any substantial harm to consumers, the DOJ has instead resorted to arguing that competition law exists to protect competitors—like Microsoft—from their competition. The precedent this would set is decidedly anti-competitive: rather than competing on merit to create the best possible product for consumers, companies could instead simply ask the government to drag their competitors down—resulting in consumers being forced to use inferior products regardless of their preferences.
Even more concerning is that with the consumer welfare standard pushed aside, the DOJ would be free to define whatever criteria it wants for antitrust action. This would allow it to effectively pick winners and losers by intervening in any market where it feels successful companies are simply "too big." Ostensibly, a company's size would become the only important consideration, but in practice this would open the door to selective enforcement, giving the DOJ free reign to punish companies for stepping out of line with the Biden administration's political agenda. In such a future, the merits of each case, particularly consumer sentiment, become meaningless as antitrust law turns into a weapon for political retaliation, with outcomes decided not by facts but by political alignment instead.
The implications are significant: the regulatory landscape created would not only stifle innovation in technology but cast a chilling effect on other industries as well. Consumers would be harmed by limited choice and decreased functionality. Moreover, a hostile environment like this could cost us America's technological edge, which is more important now than ever due to fierce competition from China.
That's not a future that I or anyone else in Mississippi should want to see. Biden's DOJ is in this for the long haul, and we must remain vigilant against further attempts to assert control over our free markets.
The post Biden's DOJ Wants Even More Power Over the Free Market appeared first on Magnolia Tribune.
…
By: Starla Brown
Title: Biden's DOJ Wants Even More Power Over the Free Market

Published Date: Tue, 28 Nov 2023 16:40:20 +0000
Did you miss our previous article…
https://www.biloxinewsevents.com/victory-is-the-lords/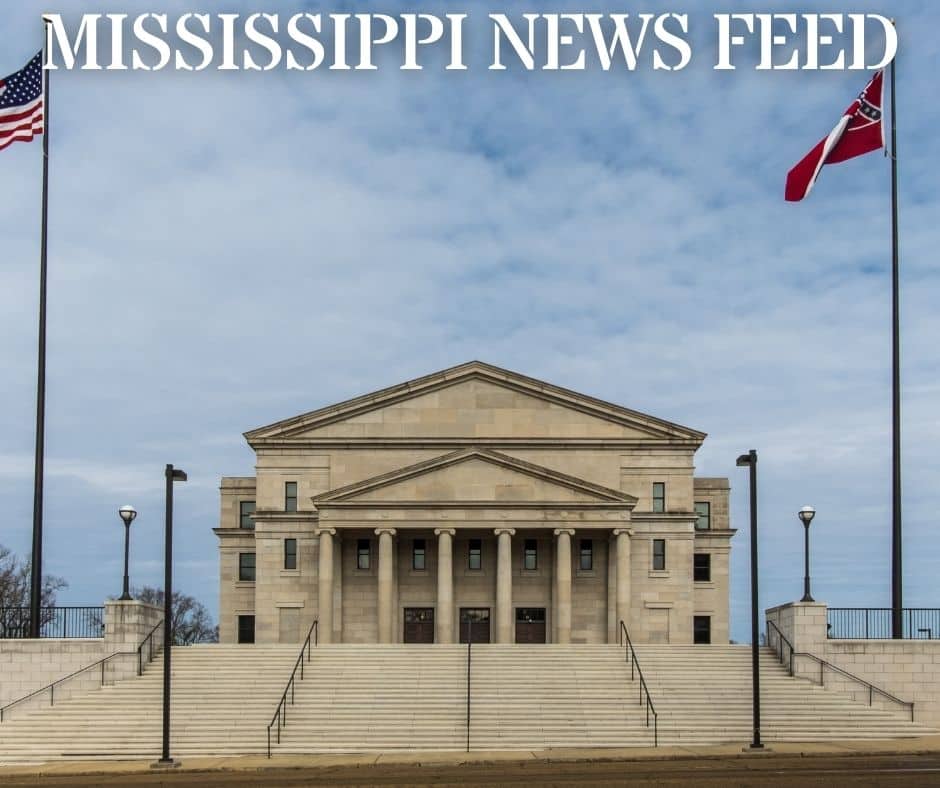 Arise, O Lord! Save me, O my God! For you strike all my enemies on the cheek; you break the teeth of the wicked. Salvation belongs to the Lord; your blessing be on your people! – Psalm 3:7-8
Does trouble drive you to God or from God?
In Psalm 3, King David is facing a severe trial: the apparently successful insurrection of his son Absalom. He has had to flee his palace and his capital. Many men he counted as friends have turned against him.
What does David do? He takes his trial straight to the Lord. He recognizes—and we ought to be humble enough to recognize with him—that any life-transforming change, any ultimate solution, any lasting success is owing ultimately and finally to the Lord.
Who can bring deliverance from the enslavement of habitual sin? Who can set captives free? Who can take the burdens from people's backs? Only and ultimately the Lord. Whether we're bothered by a mere nuisance or we've been struck by awful tragedy, God alone brings deliverance.
Even when David's foes surround him, he doesn't try to take vengeance into his own hands. He recognizes that God strikes the winning blow, because it is God who is the one true source of lasting victory. So David cries out, "Arise, O LORD! Save me, O my God!" because he knows that "salvation belongs to the LORD."
Notice, too, that David has more than deliverance for himself in view: "Your blessing be on your people," he prays. Trials have a tendency to drive us in on ourselves—away from God and away from others. It's so easy only to pray for ourselves when we are struggling. But David reminds us that even in life's valleys, we are traveling together and need to keep our brothers and sisters in mind and in our prayers—and not only those who already believe, for God's salvation is for any who would cry out to Jesus for help. Our neighbors, our colleagues, the stranger in line with us as we wait for our coffee—they all need this deliverance just as much as any of us.
If you desire victory in your life, you must first recognize, like David, that you can have none apart from God's help. And if you are going be an instrument of grace to the people God has placed around you, you must also look beyond your own needs and call out for their blessing and deliverance to the only one who is mighty enough to grant it. He alone is our eternal hope, our great gift of salvation, the source of satisfaction for our every longing—in the valleys as much as on the mountaintops.
The post Victory is the Lord's appeared first on Magnolia Tribune.
…
By: Alistair Begg
Title: Victory is the Lord's

Published Date: Tue, 28 Nov 2023 12:30:00 +0000
Did you miss our previous article…
https://www.biloxinewsevents.com/state-representative-banks-receives-two-years-probation-for-federal-tax-fraud/