Forget the per capita, Mississippi will have most Super Bowl players
Forget the per capita, Mississippi will have most Super Bowl players
You probably knew Mississippi produces more NFL players per capita than any other state. It has been that way for a long time.
What you might not have known is this: Mississippi will have more natives playing in the 2023 Super Bowl than any other state. And, as you may notice, there's no mention of per capita there. The Magnolia State will have more players in the game than any other state. Period.
Eight native-born Mississippians dot the rosters of the Philadelphia Eagles and Kansas City Chiefs, who will play Feb. 12 in Glendale, Ariz.
Texas, Georgia and Ohio all tie for second in representation in this year's Super Bowl with seven players each. The figures were provided by BetMississippi.com, citing ProFootballReference.com.
What you should know about all that is this: Texas has a population of just under 30 million. Georgia and Ohio have populations of more than 11 million. Mississippi's population is just under 3 million.
Florida, with a population of more than 22 million, has six players in the Super Bowl. The nation's most populous state, California (over 40 million population) is next with five.
Mississippians who play for the Philadelphia Eagles include All Pro defensive tackle Fletcher Cox and running back Kenneth Gainwell, both of Yazoo City; quarterback Gardner Minshew of Brandon; wide receiver A.J. Brown of Starkville and linebacker Nakobe Dean of Horn Lake.
Mississippians who play for Kansas City include All Pro defensive tackle Chris Jones of Houston, Willie Gay of Starkville and linebacker Darius Harris of Horn Lake.
Amazingly, the towns of Horn Lake (population 28,000), Yazoo City (10,000) and Starkville (24,500) all boast two players each on football's biggest stage.
All will follow in the footsteps of so many small-town Mississippians who have made their marks in the Super Bowl, including the likes of Jerry Rice, Walter Payton, Brett Favre, Lance Alworth, L.C. Greenwood, Kent Hull, Sammy Winder and so many more.
In addition, the Eagles' Cameron Tom (Southern Miss by way of Baton Rouge), Quez Watkins (Southern Miss by way of Athens, Ala.) and Darius Slay (Mississippi State by way of Brunswick, Ga.) played college football in Mississippi.
This article first appeared on Mississippi Today and is republished here under a Creative Commons license.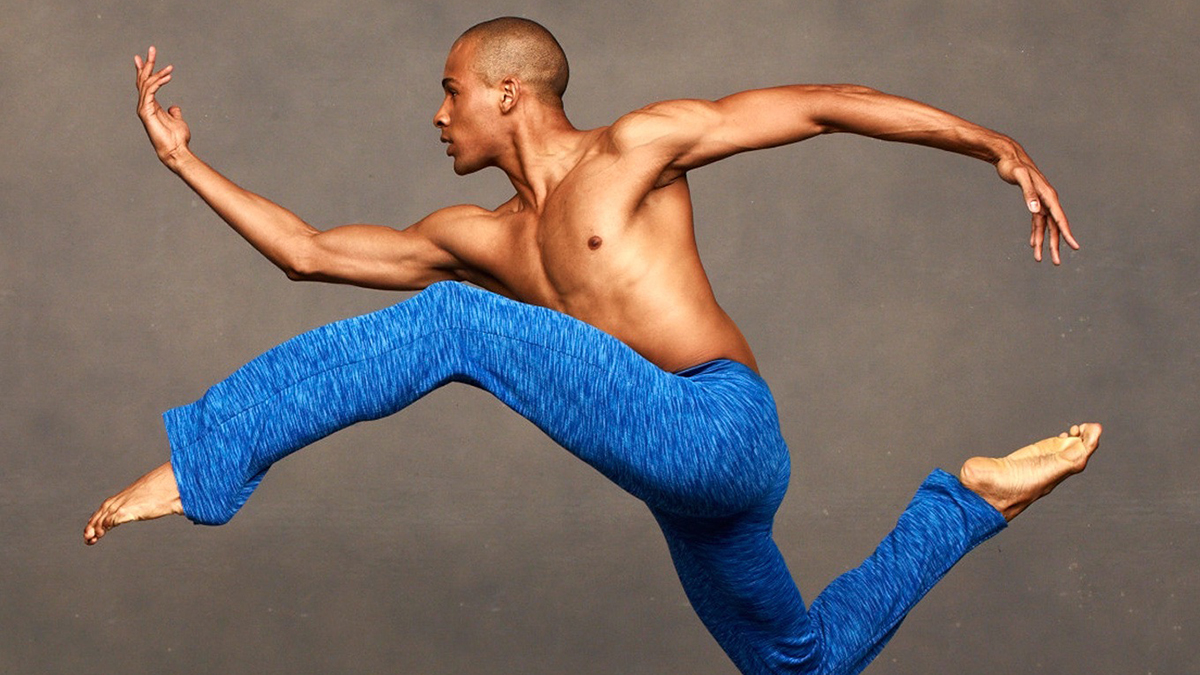 On this day in 1958
MARCH 30, 1958
When Alvin Ailey and other young, modern Black dancers performed at New York City's 92nd Street Y, it was meant to be a one-night event. Instead, the Alvin Ailey American Dance Theater company introduced the world to the discovery of what Black dancing could be, performing for audiences in 71 countries, including kings and queens.
Ailey grew up in Texas, "glued to my mother's hip. Sloshing through the terrain. Branches slashing against a child's body. Going from one place to another. Looking for a place to be. My mother off working in the fields. I used to pick cotton."
In 1960, Ailey debuted Revelations, regarded as a masterpiece. Through his dances, he sought to show "dark deep things, beautiful things inside me that I'd always been trying to get out." And when his friend, fellow choreographer Joyce Trisler died, he created a dance to honor her —a dance that illustrated both loneliness and celebration.
"I couldn't cry," he later confessed, "until I saw this piece."
In 1988, he received Kennedy Center Honors, with legendary broadcaster Walter Cronkite introducing him as "a choreographer who helped free Blacks from the cage of tap-dancing."
Dying of AIDS, Ailey passed on his company to Judith Jamison, who said, "Alvin breathed in and never breathed out." She continued: "We are his breath out."
A 2021 documentary details his journey, and the Ailey school remains the largest place in New York City dedicated to training dancers.
This article first appeared on Mississippi Today and is republished here under a Creative Commons license.
Mississippi lawmakers resolve impasse over K-12 spending, hope to end session Thursday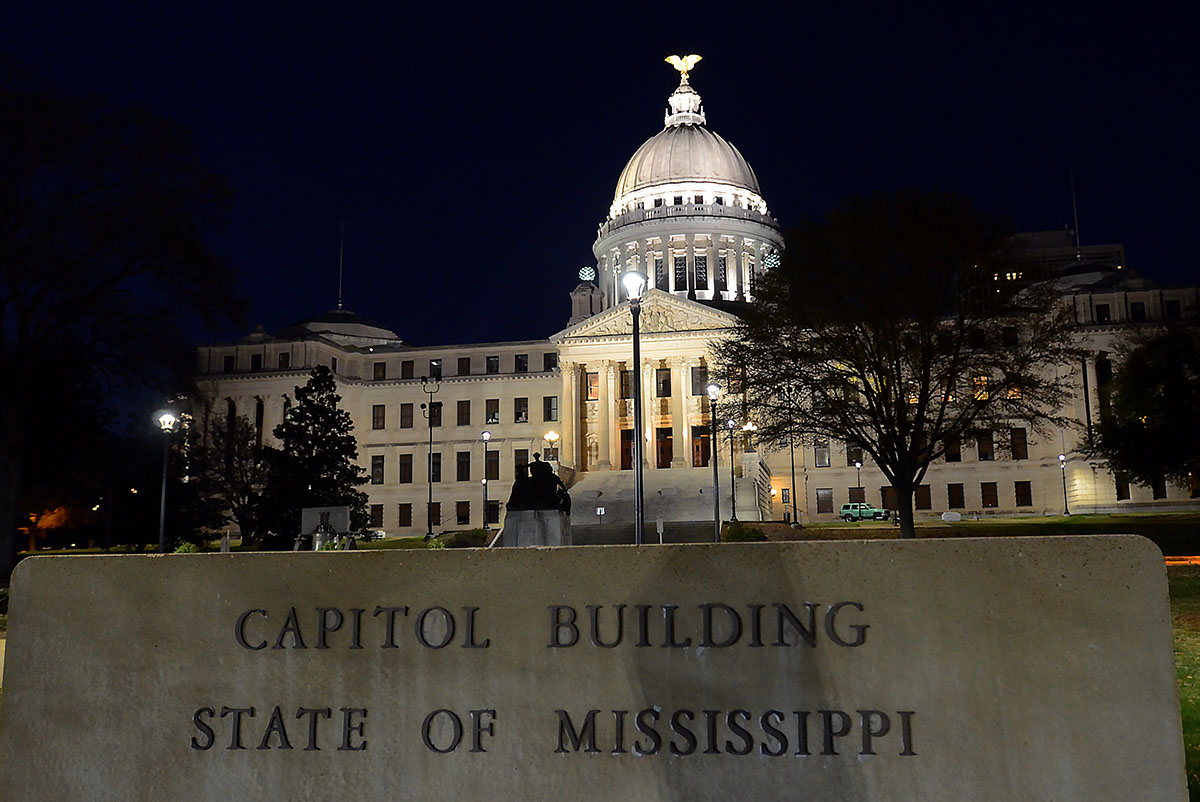 Mississippi lawmakers resolve impasse over K-12 spending, hope to end session Thursday
The Mississippi Legislature, finally reaching a budget accord, worked late Wednesday night to pass that agreement with hopes of ending its 2023 session on Thursday.
A key peg in that deal is an agreement between House and Senate leaders to provide an additional $100 million for local school districts. The agreement will be divvied out to schools based on student enrollment with the understanding the money cannot be used to provide pay raises for administrators.
A key obstacle in the prolonged budget stalemate that began before last weekend was the desire of the Senate to place an additional $181 million in the funding formula in state law that provides for the basic needs of local school districts.
The Senate plan was to make minor adjustments in the Mississippi Adequate Education Program formula, and fully fund it for an additional $181 million for the first time since the 2007-08 school year.
READ MORE: Senate, Hosemann want to spend $181 million more to 'fully fund' public education in Mississippi
But House Speaker Philip Gunn and other members of his leadership team opposed placing additional money in MAEP. They have been advocates in the past of scrapping or overhauling the program.
Gunn stressed late Wednesday the additional $100 million will not go into the formula. But it will be provided to the schools, like the MAEP is, based on student enrollment. And while school districts will not have as much discretion as with MAEP in how the funds are spent, they still will have significant leeway in expending the funds.
Overall, Gunn said he is pleased with the agreement.
"We are going to make significant progress tonight and probably finish up on Thursday," he said. "We are grateful to the Senate for working with us."
The agreement also will include additional funds to deal with the devastation caused by last week's tornadoes that ripped through the Delta and north Mississippi killing at least 21. Final details of the amount of money that will be set aside for storm relief was still undecided late Wednesday.
Lt. Gov. Delbert Hosemann said the amount of funding "will be a significant amount of money."
The agreement will take shape in multiple appropriations bills that must be passed by both chambers. Additionally, a handful of general bills — some controversial — still are pending to be taken up.
House Bill 1020 is perhaps the most controversial. In its original form it created a separate judicial district in the white and more affluent areas of Jackson where the judges would be appointed instead of elected by the Black majority population of the city.
A version of that proposal is still alive and expected to be taken up on Thursday.
Another measure, Senate Bill 2343, would give Capitol Police, under direction of the state Department of Public Safety, jurisdiction to patrol within the entire city of Jackson.
But efforts to restore the state's initiative process where citizens can gather signatures to place issues on the ballot for voters to decide was not part of any agreement. That proposal is dead for the session unless an additional agreement is reached overnight. The state had an initiative process until May 2021 when the state Supreme Court ruled it invalid because of a technical flaw. At the time, legislative leaders vowed to fix the concerns of the Supreme Court and restore the process. But for the past two sessions, legislative leaders have been unable to agree on a fix to restore the process.
READ MORE: Senate, in 11th hour, tries to revive ballot initiative measure it previously killed
This article first appeared on Mississippi Today and is republished here under a Creative Commons license.
Senate rejects Robert Taylor's nomination for state superintendent of education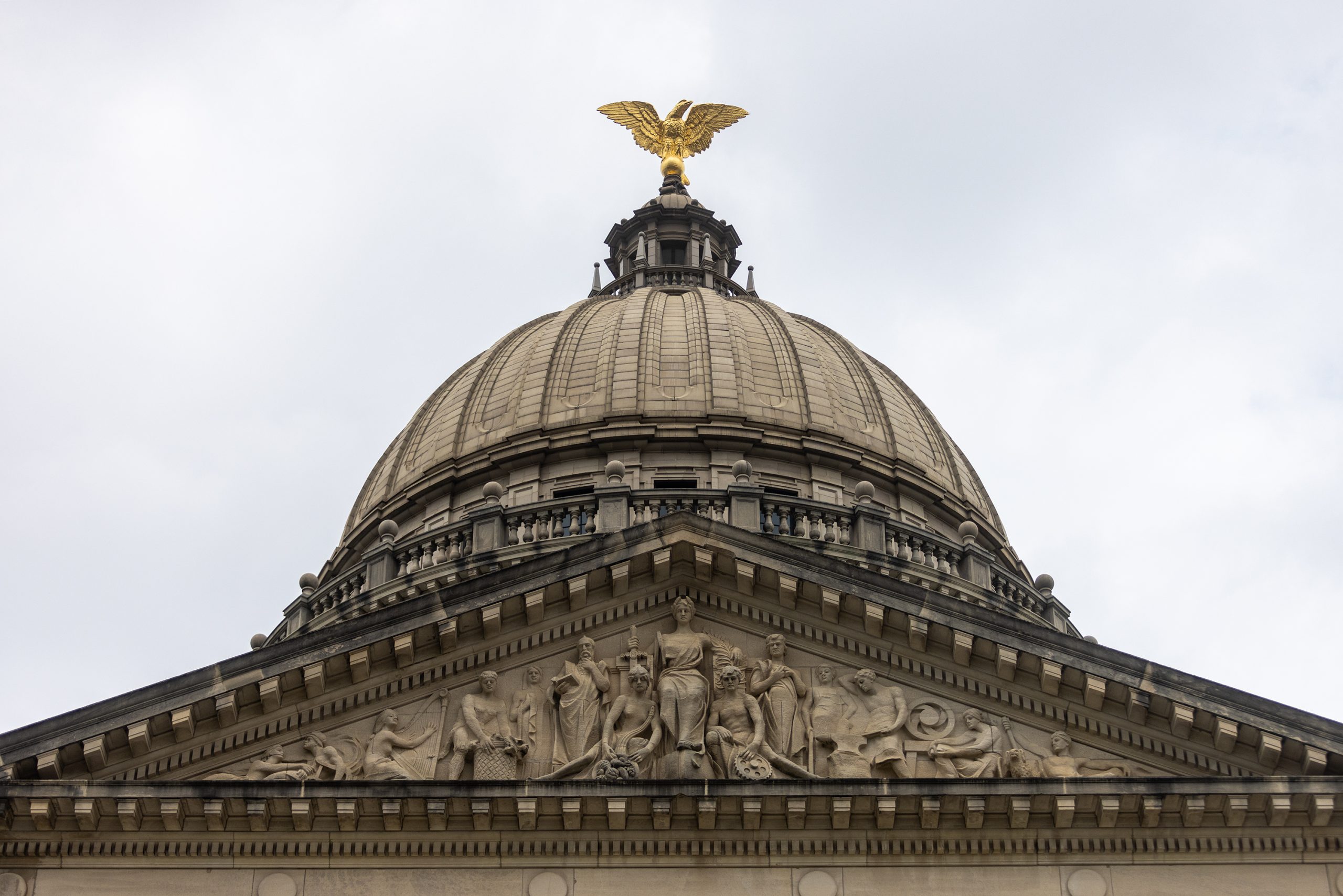 Senate rejects Robert Taylor's nomination for state superintendent of education
The Senate rejected the nomination of Robert Taylor for state superintendent of education on Wednesday.
Taylor was most recently a deputy state superintendent for the North Carolina Department of Public Instruction before starting his role here on Jan. 17. A native of Laurel, he earned his bachelor's degree from the University of Southern Mississippi and has worked in North Carolina schools since 1992. 
The state superintendent oversees Mississippi's 870 public schools and is appointed by the State Board of Education. Once the board makes a selection, that person must be confirmed by a nominations subcommittee and the Senate Education Committee before being approved by the full chamber with a vote. Taylor's nomination passed through the first two steps before failing the Senate vote 21-31. 
Senators expressed concerns during the Senate Education Committee vote on Tuesday that Taylor had worked outside of Mississippi for most of his career, citing that this was the same reason they had just rejected Gov. Tate Reeves' nomination for the State Board of Education. Taylor's predecessor Carey Wright is not a Mississippi native and took the position after working in District of Columbia Public Schools.
"This is nothing personal with me, but it's absolutely what this Capitol needs (sic) to stay consistent with your votes, and I will be staying consistent with mine," said Sen. Michael McLendon, R-Hernando. 
Sen. Hob Bryan, D-Amory responded to these concerns both in committee and on the Senate floor, arguing the state doesn't take this stance with many other positions as not to limit the options. 
"I don't understand the notion that we only want people from Mississippi, I thought we wanted people from other states to come here," Bryan said. 
Sen. Chris Johnson, R-Hattiesburg, chaired the education nominations subcommittee and was one of five Senate Republicans who voted in favor of Taylor. 
"We talk about brain drain – well here was a chance to bring someone back," Johnson said. "In conversations I had with him, I thought he answered things well. He praised what Mississippi has done with education in the last 10 years and said he wants to continue that trend. I thought he had a great knowledge of education and what's going on here."
Sen. Brice Wiggins, R-Pascagoula, expressed frustration with lack of transparency in the hiring process, saying on Tuesday he was "disgusted" with the way it was handled. This concern was also discussed at the March 15 hearing to interview Taylor and State Board of Education Chair Rosemary Aultman, where Aultman answered questions about the hiring process from senators.
The Joint Legislative Committee on Performance Evaluation and Expenditure Review (PEER) reviewed the hiring process at the request of legislators, finding the board lacked a standard scoring method for evaluating candidates and the selection process "lacked transparency," as finalists for the position were not shared publicly despite the consulting firm proposing to do so. 
Aultman responded to these concerns, saying applicants for the position asked to remain anonymous, and the board chose to honor the request. Aultman also explained the board developed a list of attributes an ideal candidate would have and judged applications based on how well they matched the list. For finalists, while they were not scored by a rubric, Aultman said each board member did rank the four options. 
Aultman reiterated this support for Taylor and the hiring process after Taylor was rejected by the Senate in a statement from the Mississippi Department of Education. 
"The State Board of Education conducted a fair, competitive and rigorous application process to select the most qualified candidate to fulfill the duties of state superintendent of education," she said. "The search firm we hired was helpful in giving the board direction, and we are confident we selected the best candidate."
Sen. Daniel Sparks, R-Belmont, also raised concerns on the Senate floor that the school district Taylor led in North Carolina did not significantly improve under his nearly 10-year tenure. Between 2015 and 2019, the years for which data is publicly available from the North Carolina School Report Cards website, the Bladen County School District did see more schools meeting their growth targets, as well as the number of C-rated schools rising from four to seven. D-rated schools had fallen from eight to three between 2015 and 2018, before jumping back up to six in 2019. This data does not represent all of the years that Taylor led the district. 
Taylor has previously said at State Board of Education meetings that assisting low-performing districts was one of his top priorities, and had visited all but one of them in his first two months on the job to learn about their needs. 
"It is our duty and responsibility to be able to get in and work with those districts before they end up on the list being over by the state," Taylor said at the March 15 committee hearing. "We don't have the capacity to take over ten or eleven districts, but we do have the ability to be able to get into those districts and help them build capacity." 
Dennis DeBar, R-Leaksville, chair of the Senate Education Committee, said he voted against Taylor for multiple reasons, but most specifically because he "wanted to see someone with a better resume on low-performing schools."
Taylor would have also been the second Black state superintendent after Henry L. Johnson, who also came to Mississippi from North Carolina in 2002. Some have raised concerns that race placed a role in this rejection. 
"Any time you put politics and partisanship and race ahead of serving the state of Mississippi, we do our citizens a great disservice," said Sen. John Horhn, D-Jackson. 
The State Board of Education said in a press release that they will schedule a special-called board meeting in the coming days to name an interim and begin a new search process. 
This article first appeared on Mississippi Today and is republished here under a Creative Commons license.
Did you miss our previous article…
https://www.biloxinewsevents.com/?p=229528