Election 2023: On the Campaign Trail – May 25, 2023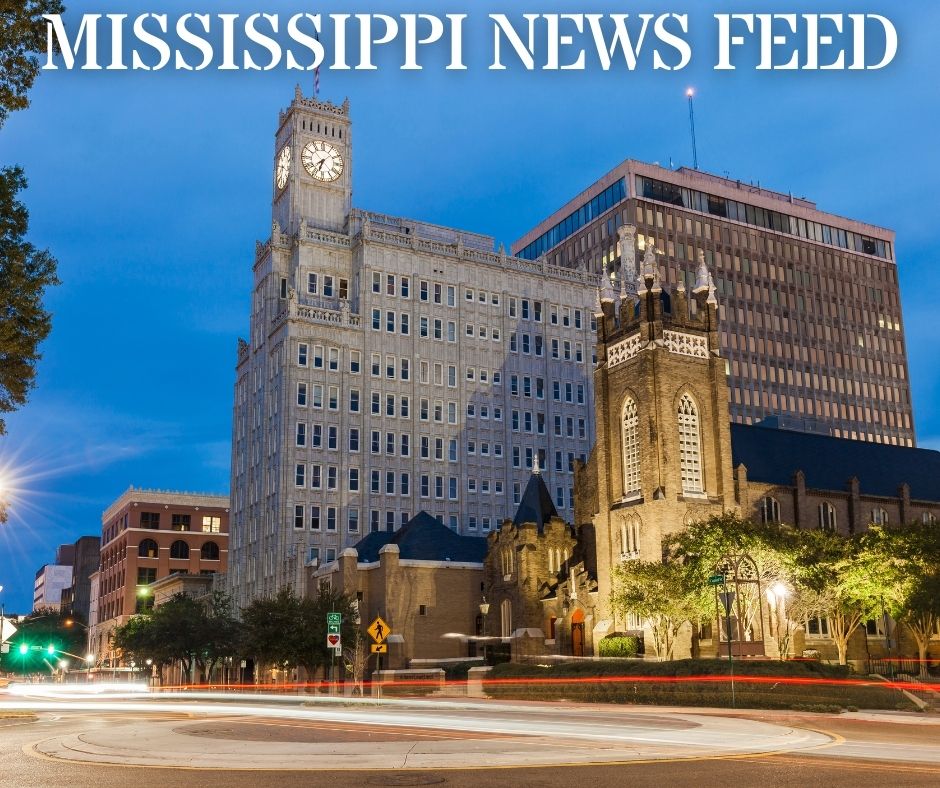 Democratic gubernatorial candidate Presley campaigns on the Coast, incumbent Republican Governor Reeves makes big ad buy, debating the Lt. Governor's race, and more.
Statewide elections in Mississippi are heating up as more voters begin to pay attention to the races on the local and state level. Party primaries are just over two months away.
Here's a recap of the latest happenings on the campaign trail.
Presley makes his way to the Coast
On Monday, Democratic gubernatorial candidate Brandon Presley held a fundraiser at The Bungalow at Gulf Hills in Ocean Springs. Suggested donations started at $250 and topped out at the host level of $5,000.
Social media photos appear to show the event drew over two dozen people to meet and support the Democrat.
"Such a great night in Ocean Springs with Democrats, Republicans and Independents across the Gulf Coast who want a Governor who cares about their region and is committed to cleaning up the corruption of Tate Reeves and his buddies," Presley shared on Facebook. "Thanks to all who took time to attend our event!"
The Northern District Public Service Commissioner followed that evening up with a press conference on Tuesday morning outside of the Harrison County Courthouse in Gulfport. He used the event to release who his campaign called "the second plank of his historic ethics plan."
Presley proposed hiring an independent investigator appointed by the Ethics Commission that cannot be fired by the governor or the legislature to hold state agencies accountable. He also proposed creating a Task Force on Public Integrity with appointments from the state auditor, attorney general, and executive director of the Department of Finance and Administration to review all state contracts and evaluate the performance of any recipient of taxpayer dollars, with a focus on the Department of Human Services.
Reeves announces $1.3 million ad buy
Incumbent Governor Tate Reeves' campaign announced the Republican's first television ad for his re-election bid. The campaign said the $1.3 million advertising buy will run through June and into July.
The ad buy from the Reeves campaign is near the total amount raised by this main Democratic opponent Brandon Presley during the first reporting period of 2023.
Reeves' campaign manager Elliott Husbands said in a statement on the buy that national Democrats and their donors "will undoubtedly pour millions of special interest dollars into the failing campaign of Brandon Presley, but they will ultimately be unsuccessful in their efforts."
Presley's campaign criticized Reeves for using footage from a shuttered private school previously operated by Nancy New who pled guilty to fraud in the TANF scandal.
The ad from Governor Reeves can be seen below.
Twice-failed Georgia gubernatorial candidate Abrams sees Mississippi as ripe for Democrats
Appearing on MSNBC's 'Morning Joe," twice-failed Democratic gubernatorial candidate Stacey Abrams sees Mississippi as ripe for Democrats to make gains this year.
Eugene Robinson asked Abrams, "Which southern state do you think is ripest for the sort of transformation you helped accomplish in Georgia?"
"I think that we have an exciting set of elections coming up in Mississippi with Brandon Presley running against a very weakened Tate Reeves. I think Andy Beshear is going to put on a credible race against Daniel Cameron," Abrams said. "He has been a strong governor, and that is a real opportunity, and because these are off-year elections, it's very important that we pay attention to these two southern states that we invest heavily in their success."
The Mississippi Republican Party wasted no time in responding to Abrams' comments. The MSGOP said that while Democratic gubernational candidate Presley has attempted to position himself as a bipartisan populist, Abrams's involvement in the race could tarnish that image.
"Congratulations to Brandon Presley on the support from the Democrat Party's leftwing top grifter! Stacey Abrams has a long history of fleecing donors for hopeless far-left campaigns," said MSGOP Chairman Frank Bordeaux. "Any day she would like to come to Mississippi, we will put her on the 8:25 AM flight from Hartsfield International Airport to Jackson-Medgar Wiley Evers Airport and have her home in time for supper."
In the interview, Abrams also spoke on the need to continue the Democrats' push to restore abortion in states following the overturning of Roe v. Wade.
The MSNBC the interview with Abrams can be seen below.
McDaniel challenges Hosemann to debate series
State Senator Chris McDaniel sent a letter to incumbent Lt. Governor Delbert Hosemann asking him to commit to a series of debates across the state ahead of the August 8th Republican Primary.
"Mississippians deserve transparency from those they entrust to represent them in Jackson," McDaniel wrote. "That's why I'm asking that our campaigns commit to working together and arranging the outlined regional debates across Mississippi prior to August's primary."
McDaniel proposed partnering with local television stations to air the regional debates, suggesting:
WLBT in Jackson
WTVA in Tupelo
WLOX in Gulfport/Biloxi
WHLT in Pine Belt
WREG in DeSoto County
McDaniel also lists the Neshoba County Fair as a possible debate venue. The last time such a debate between Lt. Governor candidates was done at Neshoba was when then-State Treasurer Tate Reeves and then-State Senator Billy Hewes were running for the office.
Hosemann's campaign has not accepted McDaniel's proposal but has said that they have participated in candidate forums already and others are planned in the future.
Hosemann and McDaniel are both actively traversing the state, and both have radio advertising buys in various regions of the Magnolia State.
There are two other Republican Lt. Governor primary candidates in this race. They are Shane Quick and Tiffany Longino.
Hosemann endorsed by Mississippi Manufacturers Association
This week, the Mississippi Manufacturers Association Political Action Committee (MMA PAC), which represents manufacturers across the state, endorsed incumbent Lt. Governor Delbert Hosemann in his bid for re-election.
MMA President and Chief Executive Officer John McKay said Hosemann's record on workforce development and his advocacy for pro-business legislation earned their continued support.
"As Secretary of State, Delbert Hosemann was a champion for industry, spotlighting the challenges the state faces in growing a skilled workforce and increasing our labor force participation rate," McKay said in a statement. "When he became Lt. Governor, Delbert immediately went to work implementing his plans to address these issues while engaging with business, economic development, and community leaders every step of the way."
#####
Magnolia Tribune will bring you more happenings from the Mississippi campaign trail throughout the 2023 election cycle. Be sure and check back often for more updates.
The post Election 2023: On the Campaign Trail – May 25, 2023 appeared first on Magnolia Tribune.
…
By: Frank Corder
Title: Election 2023: On the Campaign Trail – May 25, 2023

Published Date: Thu, 25 May 2023 13:55:11 +0000
Did you miss our previous article…
https://www.biloxinewsevents.com/legislative-committee-reviews-ummc-clinics-for-gender-care-and-sexual-health-services/
Incrementalism will neither defeat Russia nor deter China
Thus far, we have told the Ukrainians not to bring the war home to the Russians. It is high time President Biden and Congress change their tune. 
On May 22-23, the "Russian Volunteer Corps" and the "Free Russia Legion" crossed from Ukraine into Belgorod Oblast, Russia. These two groups are allegedly comprised of Russian citizens aligned with the Armed Forces of Ukraine. These groups allegedly used American Humvees and M1224 MaxxPro MRAPs as part of their operation. This temporary incursion was embarrassing for Moscow.
Upon our discovery, White House National Security Council Spokesman John Kirby stated that "we have again made it very clear to the Ukrainians what our expectations are about attacking Russia – we don't want to encourage or enable that, we certainly don't want any US-made equipment used to attack Russian soil."
This may be pro forma; however, I believe that the Biden Administration and Congress are continuing down the same trodden path of "red lines" and "fear of provoking Russia" that has permeated our government since the start of this war. Thus far, we have told the Ukrainians not to bring the war home to the Russians. It is high time President Biden and Congress change their tune. 
If our goal is for Ukraine to militarily defeat and expel Moscow, President Biden, Congress, and the Department of State must explicitly say so – rather than the current ambiguity that pervades the majority of both political parties. It is this lack of articulation and incremental approach to hard aid that will drag on this war and potentially create another "frozen conflict" (e.g. Transnistria) in the post-Soviet space. A "freezing" of the conflict via a ceasefire would benefit Russia and China. The Chinese special representative, Li Hui, attempted to push a ceasefire "before conflict spreads beyond Ukraine" and promote European security without America – a not so subtle attempt to create rifts in the Alliance. Rather, we need a clear statement of purpose: the military defeat of Russia by Ukraine.  
Last year, we said "no tanks" as it would provoke Russia. This month, we said "yes" to tanks. Up until last week, we said "no fighter jets" as it would provoke Russia. Now, we have agreed to not only train Ukrainian pilots to fly American F-16s, but also allow our NATO allies to donate their F-16s to Ukraine. Let us not continue this incrementalism.
The July 2023 NATO Summit in Vilnius, Lithuania will be the opportune moment to put an end to ambiguity and incrementalism. Specifically, the U.S. should announce that we are providing not only F-16s, but also the long-range missiles that have thus far been denied: the Army Tactical Missile System (ATACMS).
During the Vilnius Summit, we must also boldly proclaim with our Eastern flank allies: Ukraine's rightful place is in NATO. From a purely geo-strategic perspective, Ukrainian membership protects NATO-member Poland who has been arming itself to the teeth and turns the Black Sea into a virtual NATO lake, similar to the Baltic Sea with Finland's April 2023 accession (and hopefully soon, Sweden). NATO benefits from Ukraine's battlefield experience against Russia and Ukraine will never again go it alone with Article 5 protection, a proven deterrent (i.e. Baltic States lacking a "special military operation").      
There can be no special formats, councils, or other security arrangements – Kyiv must be granted a Membership Action Plan that leads to full membership in the Alliance once the war ends. There will be folks who argue this will "provoke Russia" or "prevent peace." It's the same ole song and dance of those who have yet to learn anything from this conflict.
Let's provide the Ukrainians with the tools they need to secure their freedom and defend the democratic world. A defeated Russia would assuredly also serve as a deterrent to our other geo-political enemy: the People's Republic of China. American security interests and liberty are served with NATO and a victorious Ukraine.       
The post Incrementalism will neither defeat Russia nor deter China appeared first on Magnolia Tribune.
…
By: Matthew Becker
Title: Incrementalism will neither defeat Russia nor deter China

Published Date: Tue, 30 May 2023 18:35:00 +0000
Gunasekara files appeal with U.S. Supreme Court seeking to remain on the ballot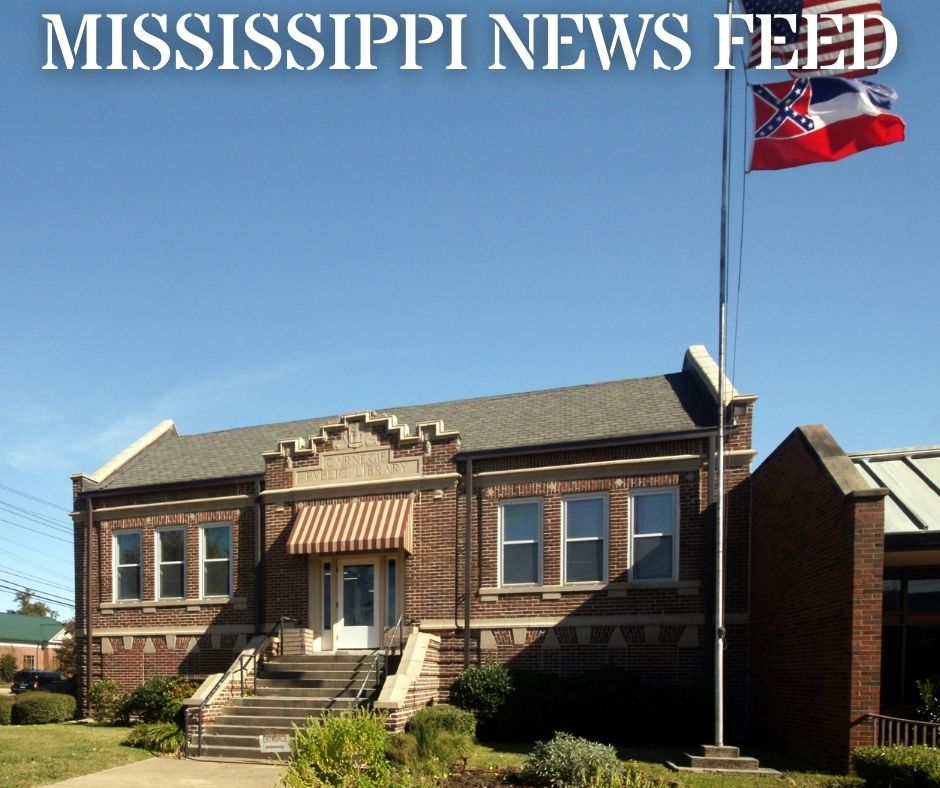 A candidate for Northern District Public Service Commissioner continues her fight to be on the Republican Primary ballot in August after losing a residency challenge before the Mississippi Supreme Court earlier this month.
Mandy Gunasekara, a Republican seeking the position Northern District Public Service Commissioner seat, was removed from the ballot earlier this month. The move came after the Mississippi Supreme Court upheld a ruling in Hinds County that deemed her ineligible based on a five-year residency requirement.  
Gunasekara says she is a seventh generation Mississippian. She has worked multiple times in Washington, D.C. in various roles with Congress and the Environmental Protection Agency (EPA). In 2017, she received an appointment from the Trump White House to be a senior advisor at the EPA, ultimately serving as the agency's chief of staff. Gunasekara has indicated that she was commuting back-and-forth to Mississippi during this period.
Gunasekara said at the time of her removal from the ballot on May 11th that voters deserved a ruling on the merits of the case. She cited the potential unconstitutionality of the state residency provision and went on to say that she was assessing all legal options, which included an appeal to the U.S. Supreme Court.
That appeal was docketed at the nation's highest court on May 26th.
Today, U.S. Supreme Court Justice Samuel Alito requested that Matthew Barton, the initial challenger of Gunasekara's residency, file a response to the Court by noon on June 5th.
Barton, a candidate for District Attorney in DeSoto County, first brought the challenge before the Mississippi Republican State Executive Committee where it was dismissed. Barton then filed an appeal, prompting court action in Hinds County.
Both Barton and the Mississippi Republican Executive Committee are named in the latest appeal to the U.S. Supreme Court. However, the Mississippi Republican Executive Committee only entered an appearance in the Mississippi Supreme Court's proceeding. The committee did not participate in any other way, leaving Barton as the respondent.
"It's absurd that after I've lived here for the majority of my life, a local judge decided I'm not Mississippi enough to run for the Public Service Commission in the northern district. As currently applied, the law is unconstitutional and an affront to the men and women of Mississippi who deserve the opportunity to vote for a qualified, constitutional conservative," Gunasekara said in a statement sent to Magnolia Tribune. "That's why I'm taking this fight to the U.S. Supreme Court, and I appreciate Justice Alito's swift response on my request."
Gunasekara is asking the U.S. Supreme Court to issue a stay of the Mississippi Supreme Court's order. She says it is necessary because it will prevent irreparable harm, will not substantially injure other parties in the interim, and will serve the public interest.
She also notes that the stay will not harm Barton as he is not a candidate in the PSC race.
Ultimately, Gunasekara seeks an injunction from the Court pending appeal that instructs the Mississippi Secretary of State to include her as a candidate for Northern District Public Service Commissioner on the primary election ballot which is set for August 8th.
There are two Republican candidates currently remaining in the Northern PSC race – Tanner Newman and State Rep. Chris Brown. No Democrat filed to run for the seat being vacated by Brandon Presley who decided to run for Governor in 2023. Presley has served on the Public Service Commission for four terms.
#####
You can read the full appeal filed by Gunasekara at the U.S. Supreme Court below.
The post Gunasekara files appeal with U.S. Supreme Court seeking to remain on the ballot appeared first on Magnolia Tribune.
…
By: Sarah Ulmer
Title: Gunasekara files appeal with U.S. Supreme Court seeking to remain on the ballot

Published Date: Tue, 30 May 2023 18:00:18 +0000
Did you miss our previous article…
https://www.biloxinewsevents.com/tech-innovation-is-important-for-mississippis-students/
Tech Innovation is Important for Mississippi's Students
Mississippi is contributing to the wave of American innovation that is sweeping the economy and tapping into its unique resources that advance opportunities for those entering the workforce.
It's graduation time, and I can't help but think about our duty to foster the innovative potential that our students possess. Mississippi is a perfect place to do just that. With a strong economy, dedicated workforce, and commitment to being open for business, the Magnolia state has it all.
Upon graduation, students are met with many potential career paths, including in Mississippi's burgeoning tech sector. In fact, in the past few years Mississippi has increasingly been considered a new tech hub.
The University of Mississippi, Mississippi State University, University of Southern Mississippi, and Jackson State University are working to advance the state's strong technology programs through the Mississippi Research Consortium. This initiative harnesses the collective strength of Mississippi's students to set our state up for economic success in our increasingly tech-savvy world. Programs at all of our universities, colleges, community colleges, and K-12 schools now focus on new skills for our students.
Much of this has been made possible thanks to homegrown American tech companies that have fostered the growth of small businesses across our state. These companies have brought multi-million-dollar investments and jobs to Mississippi. Free and accessible tools and services offered by these companies allow those with great ideas to make their ideas a reality. In fact, small businesses that take advantage of these tools are five times more likely to reach new customers and three times more likely to experience customer growth.
That's why it's concerning that potential legislation and pending lawsuits would target American tech companies for their success. These efforts aim to break up companies that are supporting the industries that our students rely on for a secure economic future.
Further, they open up our economy to national security threats and economic interference from foreign actors like China and TikTok. Punishing these companies would force our state economy – and, in turn, our students and future workers – to pay the price.
Instead, we should celebrate the possibilities that these companies have provided us with and speak out against policies that would work to take away these opportunities. We should lean into the future and work to provide our skilled, growing workforce with new and exciting careers.
These American companies have set the pace for creating jobs, driving investments, and sponsoring research across the country, and I'm proud that our state has taken up the call. Mississippi is contributing to the wave of American innovation that is sweeping the economy and tapping into its unique resources that advance opportunities for those entering the workforce.
What once seemed light-years away is now a reality for the next generation. It's our job to support and nurture that.
The post Tech Innovation is Important for Mississippi's Students appeared first on Magnolia Tribune.
…
By: Pat Fontaine
Title: Tech Innovation is Important for Mississippi's Students

Published Date: Tue, 30 May 2023 13:31:11 +0000
Did you miss our previous article…
https://www.biloxinewsevents.com/contributions-to-sitting-public-service-commissioners-raise-questions/