Then Esther told them to reply to Mordecai, "Go, gather all the Jews to be found in Susa, and hold a fast on my behalf, and do not eat or drink for three days, night or day. I and my young women will also fast as you do. Then I will go to the king, though it is against the law, and if I perish, I perish." – Esther 4:15-16
Only once we are unafraid to die are we free to live.
Up until this point in the book of Esther, Mordecai has been sending the instructions and Esther has mainly been responding. But now Esther decides what she must do. She moves from being passive to being active—and she does so with absolute, resolute commitment. She will go and speak to the king on behalf of her people.
Though she would approach him alone, the queen's endeavor was not going to be a solo effort. Her Jewish community would fast with her on her behalf; they were in this together. The fast was one not of mourning but of declaring their desperate need for God's intervention. Esther recognized that she had to do something, but she didn't want to go to the king haphazardly, hoping to stumble into his presence based on her looks or what she had meant to him. She wanted to go to the king only on the strength of who God is and what He wanted.
Esther's devotion to God's will was evident, and striking: "If I perish, I perish." She was committed to go to the king even though it was against the law and might well result in her death (Esther 4:10-11). While risk was involved, she understood that the demand of God supersedes all other considerations. She knew she must do all she could to act for the good of God's people—and so she was willing to put her life at risk.
Common sense would have told Esther to play it safe—to keep quiet and hope that perhaps the king would invite her into his presence. But common sense and believing faith are not always in accord with one another. After all, common sense would argue that the worst thing that can possibly happen to our life is for us to lose it, while believing faith views death as "gain" and "far better," for it is a departure to be with Christ (Philippians 1:21, 23).
Esther was willing to die to do what was needed. She had decided that it was better to perish obediently than to live disobediently. Only when we get to the point in our own spiritual journeys where we can sincerely say, "If I die, I die," can we go on living for God. The risk may be great, but the reward is infinitely greater. Today, ask God to orient your heart so that you can declare with the psalmist, "A day in your courts is better than a thousand elsewhere. I would rather be a doorkeeper in the house of my God than dwell in the tents of wickedness" (Psalm 84:10). If that is your perspective, you will find courage and obedience come far more easily, and joyfully.
The post Devoted to God's Will appeared first on Magnolia Tribune.
…
By: Alistair Begg
Title: Devoted to God's Will

Published Date: Wed, 13 Sep 2023 11:30:00 +0000
Did you miss our previous article…
https://www.biloxinewsevents.com/mississippi-free-press-appeals-ethics-commission-ruling-over-house-republican-caucus-meetings/
History in the U.S. House: McCarthy ousted as Speaker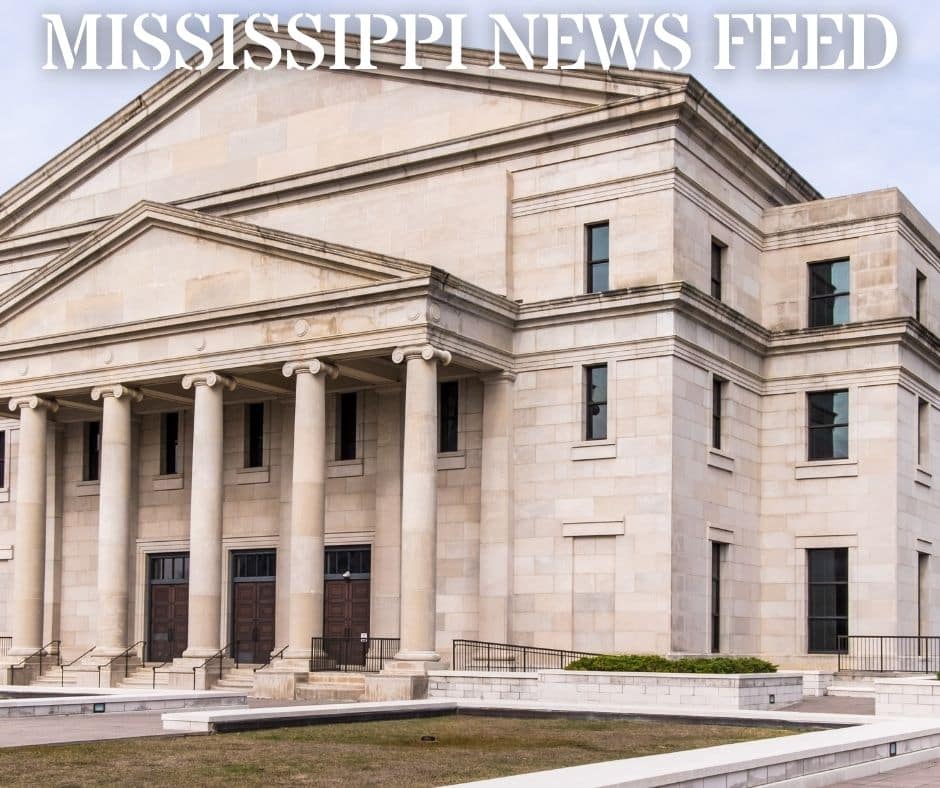 For the first time in U.S. history, the House has voted to remove the Speaker following a motion to vacate the chair. Eight Republicans joined all Democrats to oust Kevin McCarthy.
The first time in 113 years, the U.S. House of Representatives has voted on a motion to vacate the chair.
And first the time in U.S. history, the House has voted to remove the Speaker.
With eight Republicans joining all Democrats, Kevin McCarthy has been removed as Speaker by a vote of 216-210 and a new vote for Speaker will be forthcoming as members chart an unprecedented path forward.
The California Democrat was Speaker for 269 days.
The move to vacate the chair came after Florida Congressman Matt Gaetz filed the motion to vacate after the House agreed to a 45-day spending resolution that averted a federal government shutdown on Saturday. Ninety Republicans and one Democrat voted against the stopgap spending measure that was ultimately agreed to in the Senate and signed by President Joe Biden.
Today, the eight Republicans joining all Democrats in ousting McCarthy were:
Andy Biggs, Arizona
Ken Buck, Colorado
Tim Burchett, Tennessee
Eli Crane, Arizona
Matt Gaetz, Florida
Bob Good, Virginia
Nancy Mace, South Carolina
Matt Rosendale, Montana
Mississippi's three Republican Congressional members – Trent Kelly (MS-1), Michael Guest (MS-3) and Mike Ezell (MS-4) – all voted to keep McCarthy just as they did when they each supported him for Speaker in January throughout all 15 rounds of voting.
However, all three Mississippi Congressmen were among the 90 Republicans who voted against the spending bill passed on Saturday.
Congressman Patrick Henry of North Carolina will serve as acting Speaker until a permanent replacement is elected by the body.
The two parties will now meet to decide their nominees for the upcoming Speaker election. Democrats are likely to put forward their leader Congressman Hakeem Jeffries of New York just as they did in January.
As for the Republicans, it is unclear at this point whether McCarthy loyalists will urge him to attempt a comeback or if the caucus will put forward a new candidate that can unite their members and end the drama. 
The post History in the U.S. House: McCarthy ousted as Speaker appeared first on Magnolia Tribune.
…
By: Frank Corder
Title: History in the U.S. House: McCarthy ousted as Speaker

Published Date: Tue, 03 Oct 2023 21:34:14 +0000
Did you miss our previous article…
https://www.biloxinewsevents.com/henifin-to-oversee-jackson-sewer-system-along-with-water-services/
Henifin to oversee Jackson sewer system along with water services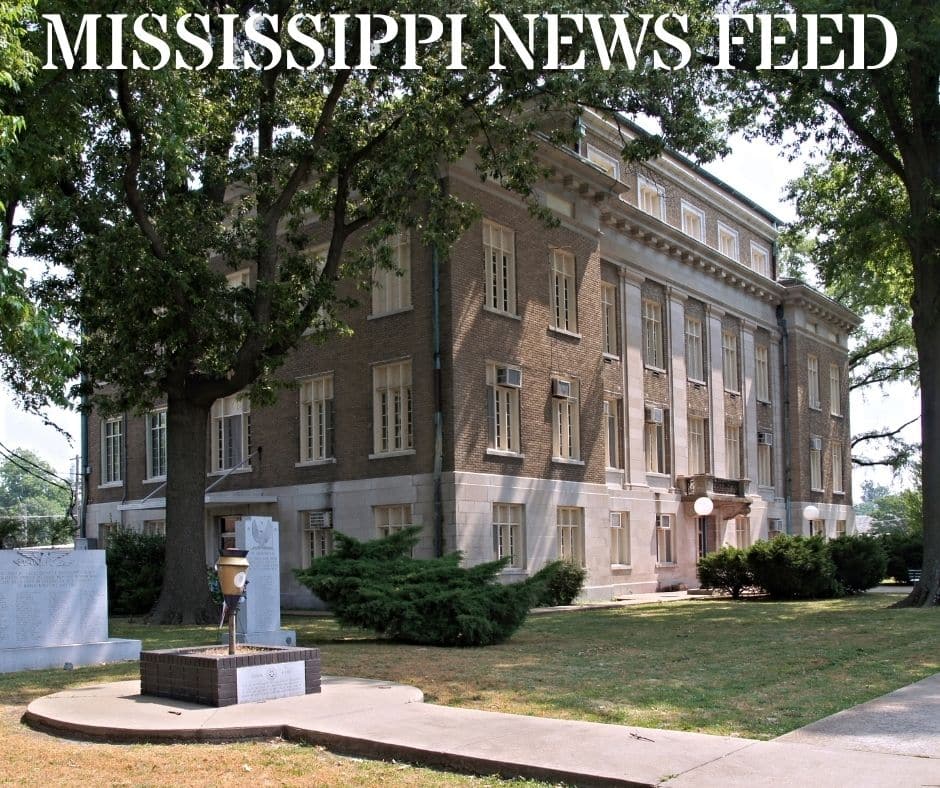 The court order comes after additional concerns of overflows from the wastewater system.
Ted Henifin, who has been the third-party appointed manager over the city of Jackson's water system since late 2022, has now officially taken on managing the city's sewer system.
In May of this year, U.S. District Judge Henry Wingate indicated he planned to put Henifin over the sewer system. That order became official on Saturday.
JXN Water, the company Henifin started in order to manage the water system, commented on the recent decision saying they will work for the next four years to address the wastewater issues.
"Having raw sewage flow down the streets of Jackson is unacceptable. JXN Water is aggressively at work right now to fix sewer overflows and restore sanitary sewer operations," said Ted Henifin, interim third-party manager for Jackson's drinking water and sewer systems. "There are about 215 overflows right now across the city and they're in neighborhoods where people live close by…. you got businesses, cars driving through, people trying to walk their dogs. They don't want to walk near this. It causes them to have to take alternate routes. It's just a mess, and we're going to get at it right away."
Prior to the announcement, there was a 30-day public comment period in which 95% of those who came forward showed overwhelming support for the appointment of a third-party manager.
The sewer system has been under scrutiny by the EPA, Mississippi Commission on Environmental Quality, and Department of Environmental Quality since 2013. Currently, as mentioned by Henifin, the system is experiencing at least 215 overflows which is down from March 2020 when over 460 overflows were reported.
According to the order, between March 2020 and February 2022 over 110 million gallons of wastewater were leaking and left untreated due to the overflows. The court also recognizes that $125 million has been authorized for the U.S. Army Corps of Engineers to design and construct improvements to the sewer system and water system in the city.
JXN Water recently sent mailers out to residents informing that they could face water shut offs moving forward if they do not pay their bills.
Henifin determined that JXN Water would only bill residents' balances back to December 2022 and forward. This is largely due to issues in collecting balances on meters that had been unreliable in the past. However, the city, separate from JXN Water, will still have authority to collect prior to that date.
JXN Water reported that as of now no customers have experienced water shut offs.
The post Henifin to oversee Jackson sewer system along with water services appeared first on Magnolia Tribune.
…
By: Sarah Ulmer
Title: Henifin to oversee Jackson sewer system along with water services

Published Date: Tue, 03 Oct 2023 19:59:52 +0000
Did you miss our previous article…
https://www.biloxinewsevents.com/mama-brings-together-resources-for-mothers-seeking-assistance/
MAMA brings together resources for mothers seeking assistance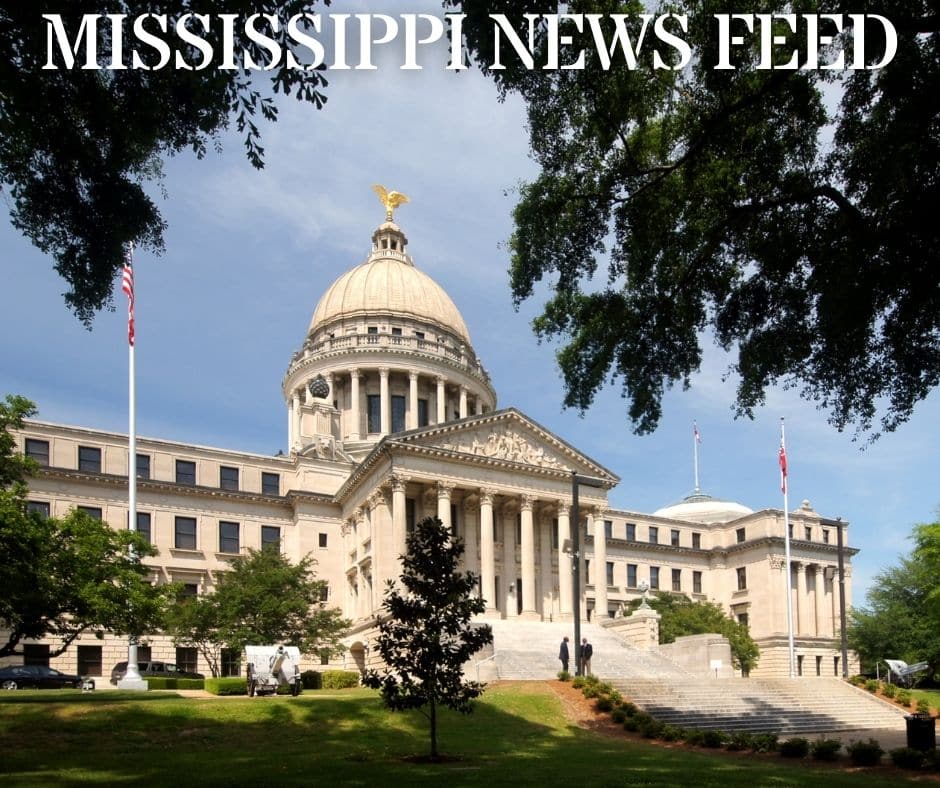 A new website and app will provide a one-stop shop for mothers who are seeking financial aid options, healthcare resources, childcare, adoption, or pregnancy information in Mississippi.
The Mississippi Access to Maternal Assistance (MAMA) website is now up and running for mothers in the state looking for additional resources.
The program, implemented by the Mississippi Legislature in 2023 through SB 2781, is housed in the Attorney General's office. The website and mobile app are intended to connect pregnant women and new mothers with resources in Mississippi.  
According to the legislation authored by State Senator Bart Williams, the law requires the inclusion of resources, services and information through private organizations and public agencies. These resources are to be pulled together by the Department of Information Technology Services (ITS) and overseen by the Attorney General's office.
Senator Williams said the bill came after conversations with colleague Senator Nicole Boyd, who has chaired the Women, Children, and Families committee in the Senate, in hopes of providing real action to the pro-life agenda.
"We need to be doing something that brings the resources together. That was kind of the genesis of it," said Williams. "To be anti-abortion is an opinion but to be pro-life is an action."
Information will come from agencies like Department of Health, Department of Mental Health, the Department of Human Services, Department of Child Protective Services, Workforce Development, Employment Security and the Division of Medicaid. The site and app will also have links to county health departments.
The app outlines nine major categories: Pregnancy, Health, Adoption, Food, Goods, Safety, Money, Child Care, and Jobs.
Women who seek out services from MAMA can find ways to receive a free pregnancy test or ultrasound, as well as visit a center with baby essentials and even birthing and parenting classes. In addition, how to enroll in Medicaid or find healthcare resources is referenced as part of the site.
The site and app provides information on adoption agencies, how to receive food benefits, financial aid or government benefits, jobs and childcare options.
Attorney General Lynn Fitch said public and private entities who are interested in participating in the resource can fill out an application form at www.mama.ms.gov.
"It's exciting because it's public and private, bringing all the resources together to provide opportunities for the mother or mother-to-be to look right there and see what's available," said Fitch.
This program comes as part of The Empowerment Project, an initiative within the Attorney General's office. The project has supported legislation to promote workplace flexibility, quality affordable childcare, address issues in the foster care and adoption system, and child support enforcement.
"We think about goods and as mothers you're going to need a lot of goods. Whether it's diapers or wipes, cribs and strollers. It helps them have access to that," said Fitch.
She added there is a safety component to the resource as well, giving women information on how to seek out legal counsel or domestic violence assistance.
Fitch said the website will give women and families the ability to access available jobs and workforce development programs that will aid them in the pursuit of a career and financial ability to provide for themselves and their families. She emphasized that none of the efforts are new programs, but rather existing resources. MAMA is merely a way of streamlining the search process to locate the resources most needed.
"Again, trying to look at every level that might uplift and empower these mothers to be and certainly provide assistance to their children," said Fitch.
The mobile app is expected to launch in January 2024.
The post MAMA brings together resources for mothers seeking assistance appeared first on Magnolia Tribune.
…
By: Sarah Ulmer
Title: MAMA brings together resources for mothers seeking assistance

Published Date: Tue, 03 Oct 2023 17:01:05 +0000