Contributions to sitting Public Service Commissioners raise questions
The Mississippi PSC has a complicated history with gifts and campaign contributions dating back over 30 years.
By Mississippi law, Public Service Commissioners are required to adhere to strict guidelines regarding direct and indirect gifts and campaign contributions, specifically related to any person acting in any respect for telecommunications, electric, gas, water and sewer utilities they regulate. While these guidelines make it more difficult for Commissioners to raise money in their campaign coffers, the prohibitions were enacted to ensure the public's interests were at the forefront of every decision while tamping down outside influence.
Over the years, some Public Service Commissioners have played loose with the law, while others have crossed the line resulting in resignations and jail time. Donations made to two Commissioners in the current three-man crop have raised questions.
Untangling an Intentionally Complicated Web
The Mississippi Public Service Commission (PSC) has had a contractual relationship with Michael Best & Friedrich LLP out of Milwaukee, Wisconsin since Entergy joined the Midcontinent Independent System Operator, or MISO, in 2013, per the executive director of the PSC.
MISO is an independent, not-for-profit, member-based organization focused on managing the flow of high-voltage electricity across 15 U.S. states and the Canadian province of Manitoba, facilitating the energy market with more than $40 billion in annual transactions, and planning the grid of the future. According to MISO, 45 million people depend on them to generate and transmit the right amount of electricity every day.
As part of their contract with the PSC, Michael Best & Friedrich advises on matters related to Entergy's membership in MISO. This is often done through seeking to align the interests of the various parties. Michael Best & Friedrich also represents the PSC at the Entergy Regional State Committee (ERSC), the Organization of MISO States (OMS), and the Federal Energy Regulatory Commission (FERC).
Southern Renewable Energy Association's Executive Director Simon Mahan described the relationship between the PSC, its consultants including Michael Best & Friedrich, and Entergy in his June 2021 comments submitted to the PSC as follows:
MS PSC staff and consultants also directly coordinate with Entergy to develop strategy and positions at MISO through the Entergy Regional States Committee Working Group. The ERSC Working Group is required by its bylaws to host public meetings and post its minutes; however, no public records exist for the Working Group other than the records of invoices collected and provided by EPI. As an independent organization, the ERSC has its own budget paid for by MISO South states like Mississippi, but it appears to be an unnecessary and costly duplication of the MISO OMS at best, and at worst, a secret coordination effort between Entergy and MISO South regulatory staff.
The three-man Mississippi PSC voted unanimously to continue the relationship with Michael Best & Friedrich and authorized a new contract (shown at the bottom) most recently in May 2022.
As conveyed in the contract, the PSC and their representatives direct the Michael Best & Friedrich firm as to what information the Commission needs from the organizations and how to best represent the PSC's interests. William (Bill) Booth, who leads the firm's FERC practice, has been the PSC's contact and is known to be one of the most frequent interjectors at MISO meetings.
The contract between the PSC and Michael Best & Friedrich states that the PSC will pay the firm $500 per hour for attorneys and $150 per hour for paralegals. Major filling fees and charges for outside services are to be sent to the PSC for payment.
However, according to PSC Executive Director Katherine Collier, fees for work performed by Michael Best & Friedrich are not paid through the Commission's appropriated state budget. She told Magnolia Tribune that the firm is paid by Entergy, a regulated PSC entity, "in accordance with Mississippi law and Entergy's Commission approved tariff."
This means that the PSC Commissioners are voting on the company's rate passed on to utility customers that is then used, at least in part, to pay for the consulting and legal services of Michael Best & Friedrich.
Given the flow of the payments to Michael Best & Friedrich for their services as billed to the PSC and in turn paid through funds collected from Entergy, the arrangement would appear to indicate an indirect relationship between the firm and the regulated utility, as their payment is reliant on Entergy.
Therein lies the question for two of the three sitting Public Service Commissioners in this intentionally complicated web.
While Mississippi Code § 77-1-55 allows the PSC to contract with firms such as Michael Best & Friedrich and have their invoices paid through regulated utility rates, Mississippi Code § 77-1-11 states that it is unlawful for a sitting Public Service Commissioner from knowingly accepting:
…any gift, pass, money, campaign contribution or any emolument or other pecuniary benefit whatsoever, either directly or indirectly, from any person interested as owner, agent or representative, or from any person acting in any respect for such owner, agent or representative of any common or contract carrier by motor vehicle, telephone company, gas or electric utility company, or any other public utility that shall come under the jurisdiction or supervision of the Public Service Commission.
On at least seven occasions over the past three years, Michael Best & Friedrich has donated to the campaigns of both Brandon Presley, the incumbent Democrat representing the Northern District, and Brent Bailey, the incumbent Republican representing the Central District.
Commissioner Presley took in $10,000 from Michael Best & Friedrich in February 2020, $15,000 from the firm along with $5,000 from Booth in December 2021, and $10,000 from the firm and $5,000 from Booth in December 2022.
Commissioner Bailey reported $5,000 in contributions from the firm in May 2023.
Another associate with Michael Best, Denise Bode, who ran the firm's federal lobbying practice, also donated $500 to Presley in 2020. Bode has since left the firm.
Booth also contributed to Presley in 2015 for $2,000 and in 2019 for $2,500, with the firm also donating $8,000 and $10,000, respectively, in those same years.
Magnolia Tribune sought comment from Booth as representative of Michael Best & Friedrich, but no response has been received.
According to a review of campaign finance reports, Southern District Commissioner Dane Maxwell, a Republican and current chairman of the Commission, has not reported a donation from the firm or its associates.
Response from Entergy
For their part, Entergy Mississippi told Magnolia Tribune that the company complies with Mississippi Code § 77-1-55, which authorizes the Mississippi Public Service Commission to hire law firms and specifies their payment through utility rates.
The law states in subsection 3, in part:
…The executive director or the chairman of the commission, as applicable, shall requisition the applicable public utility to make the requisite payments to such consultants. The commission shall allow the utility to recover both the total costs the utility incurred under this section and the carrying charges for those costs through a rate rider established to recover the costs incurred and carrying charges incurred. Such rider shall include a true-up provision to ensure actual recovery of costs paid or otherwise incurred by the utility.
Entergy did not elaborate on the extent of the contact and coordination the company has with Michael Best & Friedrich or its associates.
RFP for Similar Legal Services Prohibits Gifts
The Public Service Commission issued a Request for Proposals (RFP) for legal services related to similar terms as that of the contract with Michael Best & Friedrich in June 2021, this time from Mississippi-based law firms. The RFP stated in reference to Mississippi Code § 77-1-55:
Pursuant to the above-referenced authority, the Commission requests proposals from qualified, Mississippi-based law firms to assist the Commission in the duties contemplated in Mississippi Code Ann. § 77-1-55. The legal services contemplated in this RFP may assist and supplement the legal services to be performed for the Commission regarding representation on and at the Entergy Regional State Committee ("ERSC"), the Midcontinent Independent System Operator, Inc. ("MISO"), the Organizations of MISO States ("OMS"), as well as the Federal Energy Regulatory Commission ("FERC"), and cyber security of the power grid.
The RFP goes on to explicitly state in the "Legal Requirements" section:
Applicants shall not offer any gratuities, favors, or anything of pecuniary value to any Commissioner or any Commission staff member for the purpose of influencing this selection. Any attempt by an applicant to influence the selection process by any means other than disclosure of qualifications and credentials through the proper channels, will be grounds for exclusion from the selection process.
No such RFP exists related to the most recent contract renewal of Michael Best & Friedrich, based in Wisconsin, per the PSC.
Other Donations that Raise Questions
Magnolia Tribune has previously noted the direct campaign contribution made to Commissioner Presley's gubernatorial campaign from CenterPoint Energy's President and Chief Operating Officer Jason Wells on April 22, 2023. CenterPoint is one of three gas companies under the purview of the PSC.
The $500 donation from Wells is reflected in the Presley campaign's total funds received for the January to April 2023 reporting period. Three days later, the Presley campaign refunded Wells' contribution in full. That refund is shown in the campaign's expenditures.
Whether the refund absolves Presley from the liability and the ultimate penalty associated with such a direct violation of Mississippi Code § 77-1-11 is unknown as that determination is left to the Attorney General or a local prosecutor.
In addition, the Sierra Club through their counsel Robert Wiygul often intervenes in cases before the PSC, arguing for action by Commissioners related to regulated utilities, just as it did in the challenge to the Mississippi Power Company's Kemper Project.
As Commissioner, Presley has routinely taken funds from both the Sierra Club and Wiygul over the years, some of which include Sierra Club donations of $5,000 in 2015, $5,000 in 2018, $5,000 in 2019, $10,000 in 2020, $10,000 in 2021, and $45,000 in 2023, along with a donation from Wiygul of $5,000 in 2023.
Wiygul also donated $500, and the Sierra Club contributed $20,000 to Commissioner Bailey in 2019.
Commissioner Maxwell's reports show no donations from either Wiygul or the Sierra Club dating back to his first run for PSC in 2019.
Also littered throughout PSC Commissioner campaign finance reports over the years are donations from organizations, lobbyists, and persons who advocate for increased solar energy production and usage.
Issues involving solar energy have been hotly debated by the Commission in recent years, primarily related to the PSC's 2022 adoption of the new Net Metering and Interconnection Rules meant to increase self-generating renewable power.
The new rules were adopted by a 2-1 vote, with Presley and Bailey voting for the update and Maxwell voting against. At the time, Commissioner Maxwell cautioned against the move, stating that his main concern was the "masses paying extra for the benefit of a few."
"I cannot support a policy that forces Entergy or Mississippi Power Company customers who either choose not to, or cannot afford to, put solar panels on the roofs of their homes to pay more on their electric bills to finance their neighbor's investment," Commissioner Maxwell said.
After push back from both Entergy and Mississippi Power, the PSC revisited the rules but, in a similar 2-1 vote, ultimately adopted a revised update that went into effect in January 2023.
What Commissioners Say about the Donations
Magnolia Tribune sought comment from all three sitting Public Service Commissioners related to the campaign contributions outlined above, asking each if they believed accepting the donations from Michael Best & Friedrich, the Sierra Club, Wiygul and the solar-related entities complied with the law pertaining to PSC Commissioners and entities under the purview of the PSC.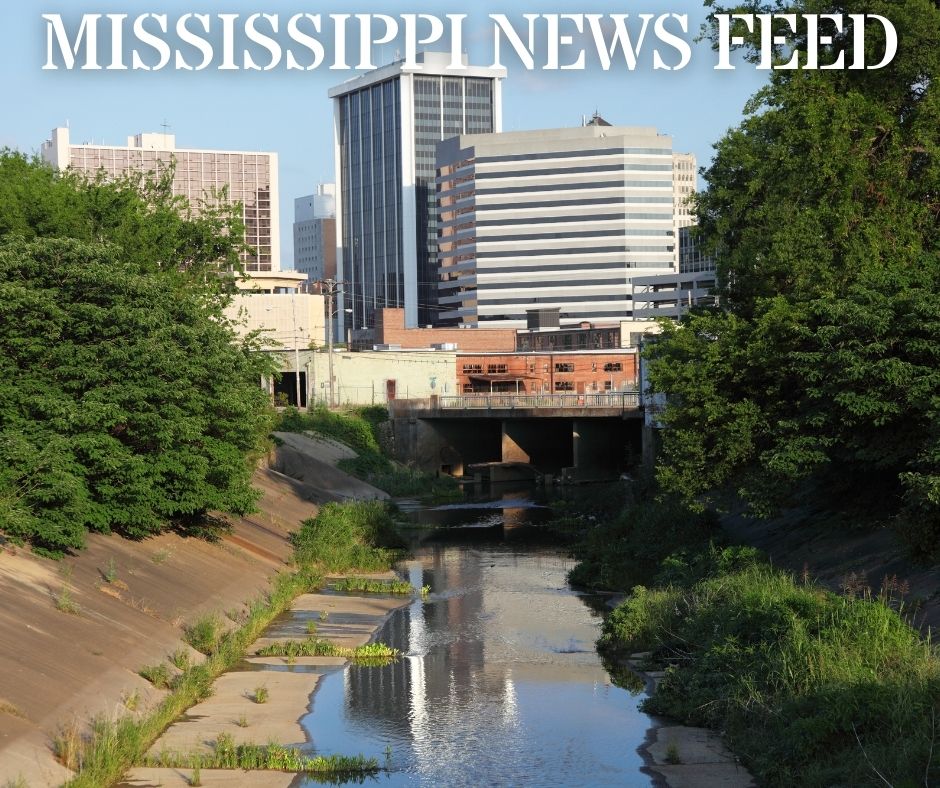 Commissioner Presley's gubernatorial campaign communications director Michael Beyer did not specifically answer the questions posed to him but instead chose to redirect the issue in a way to attack Governor Tate Reeves. Beyer's response stated:
Tate Reeves is lying to distract from his record of being the most corrupt governor in Mississippi history. Unlike Reeves, Brandon Presley will not face questions in a federal investigation about his role in allowing criminals to funnel millions of taxpayer dollars meant for working families to his personal trainer, campaign contributors, and celebrity athlete friends to spend on a volleyball stadium, steak dinners, and luxury cars and then covering his tracks by firing the lead attorney investigating the scandal because it was getting too close to his buddies.
Presley's campaign has sought to tie Governor Reeves to the Mississippi Department of Human Services welfare scandal despite Reeves not being Governor at the time. Reeves has not been implicated or charged with any wrongdoing.
Over the past few weeks, Presley has been stumping across the state "declaring war on corruption" in state government. He has said "it all starts with sanitizing an infected lobbying system" while "curbing the influence of lobbyists and giant corporations."
Commissioner Bailey, on the other hand, did respond to the questions asked of him, saying the donation in question from Michael Best & Friedrich "absolutely complies with Mississippi Code § 77-1-11." He said the firm "solely represents the Mississippi Public Service Commission and is compensated within the directives and processes outlined in Mississippi Code § 77-1-55 and Entergy Mississippi LLC's Power Management Rider Schedule PMR-14."
As for the donations from the Sierra Club and solar-related entities, Commissioner Bailey said he gives "equal consideration to all perspectives, just as I swore to do upon entering office."
"My campaign has received and accepted contributions from individuals, entities and organizations from across the political and ideological spectrum," Bailey said.
Commissioner Maxwell declined to comment.
Who is to Look into such Matters
Magnolia Tribune reached out to lawmakers in both chambers regarding the campaign contributions in question, asking if they were aware of the questions surrounding the donations and if it raised concerns. To a person, all were disturbed by the donations and wanted to delve deeper into the reports.
State Rep. Brent Powell, the House Energy Committee chairman, was one lawmaker who said it definitely gives him pause.
"Indirectly or directly, they're not supposed to benefit from it, so if that's ultimately the case, then I think probably money should be returned," Powell said.
As for the donations from the Sierra Club and solar companies, Powell said legislators have been looking into those contributions already. He said lawmakers are considering possible changes to the law to explicitly include solar-related entities among those that are prohibited from donating to PSC Commissioners.
"It's something we've been looking at and we may have to adjust the regulations to accompany that since the solar industry is relatively new," Rep. Powell said.
With respect to campaign finance reporting, the Secretary of State's office has previously noted that their role is limited to accepting the filing of campaign finance reports and compiling a list of all candidates for statewide or legislative office who have failed to file a campaign finance disclosure report.
This leaves any potential action related to campaign contributions that raise questions to be investigated by either the Attorney General's office or a local prosecutor. Magnolia Tribune contacted the Attorney General's office specifically regarding the donations outlined above from Michael Best & Friedrich and their associates. The office had no comment at this time.
However, there is precedent for the Attorney General's office in Mississippi to investigate and then prosecute such matters, if evidence warrants. Former Democratic Attorney General Mike Moore was a central figure in two incidents in the late 1980s and early 1990s that resulted in Commissioners being indicted and ultimately sentenced to prison.
PSC has a Complicated History with Campaign Contributions
The Mississippi Public Service Commission is no stranger to questionable gifts or money changing hands between Commissioners and regulated entities, contractors, or those with an interest before the board.
In 1988, two Public Service Commissioners were indicted on federal bribery and conspiracy charges related to a $165 million lawsuit settlement between Mississippi Power & Light Co. and supplier United Gas Pipeline, which was followed by the PSC's approval of a major rate hike in 1985.
A 1988 article from the Associated Press on the indictments stated:
Commissioner D.W. Snyder and former commissioner Lynn Havens, who resigned his post Jan. 11, were named in the 26-page, 19-count indictment. Nielsen Cochran, the third public service commissioner, was not charged.

Also indicted were Travis Ward, 68, a Dallas oilman whose interests include the exercise equipment company Nautilus Sports-Medical Industries Inc., and businessman Thurston Little, 68, of Corinth, Miss., officials said.

On Sept. 20, 1985, the three-member commission approved a $165 million settlement of a 13-year-old breach of contract lawsuit filed by Mississippi Power & Light Co. against United Gas Pipeline of Houston, an MP&L supplier.

According to the indictment, Havens received $50,000 from Ward and Snyder got $16,000 from Little, Ward's alleged intermediary, for telling MP&L officials they must settle the lawsuit to gain approval for the rate hike.

Ward, Havens, Snyder and Little were charged with one count each of conspiracy; Ward was charged with 13 counts of travel in interstate commerce to bribe public officials; and Havens and Snyder were each charged with three counts of accepting bribes.
Havens resigned his seat in January 1988 and pled guilty in June 1989 on the conspiracy charges after serving on the PSC for 8 years. Snyder was later convicted and resigned, also in 1989, after serving for 25 years.
Another incident occurred in 1992 at the PSC when Commissioner Sidney Barnett was arrested just six weeks after taking office. He was charged with 15 counts of accepting campaign contributions from companies the commission regulates.
The Associated Press article from May 1992 states:
Barnett, 50, an attorney, maintained his innocence at the time. But within days of his arrest, six utilities and companies came forward admitting to the contributions, state Attorney General Mike Moore said.

Barnett faced a maximum penalty of 15 years in prison and $75,000 in fines. He entered his guilty plea before Judge James Thomas in Harrison County Circuit Court.

Campaign worker Joe Leonard, who was charged with aiding in collection of illegal contributions, also pleaded guilty Thursday. He was sentenced to one year of probation.
Current state law, outlined in Mississippi Code § 77-1-11 (1), says any person found guilty of violating the provisions of this subsection shall immediately forfeit his or her office or position and shall be fined not less than $5,000.00, imprisoned in the State Penitentiary for not less than one (1) year, or both.
#####
Read the PSC contract with Michael Best & Friedrich below.
The post Contributions to sitting Public Service Commissioners raise questions appeared first on Magnolia Tribune.
…
By: Frank Corder
Title: Contributions to sitting Public Service Commissioners raise questions

Published Date: Tue, 30 May 2023 14:00:26 +0000
Did you miss our previous article…
https://www.biloxinewsevents.com/biden-mccarthy-reach-debt-ceiling-deal/
A Women's Bill of Rights is needed in Mississippi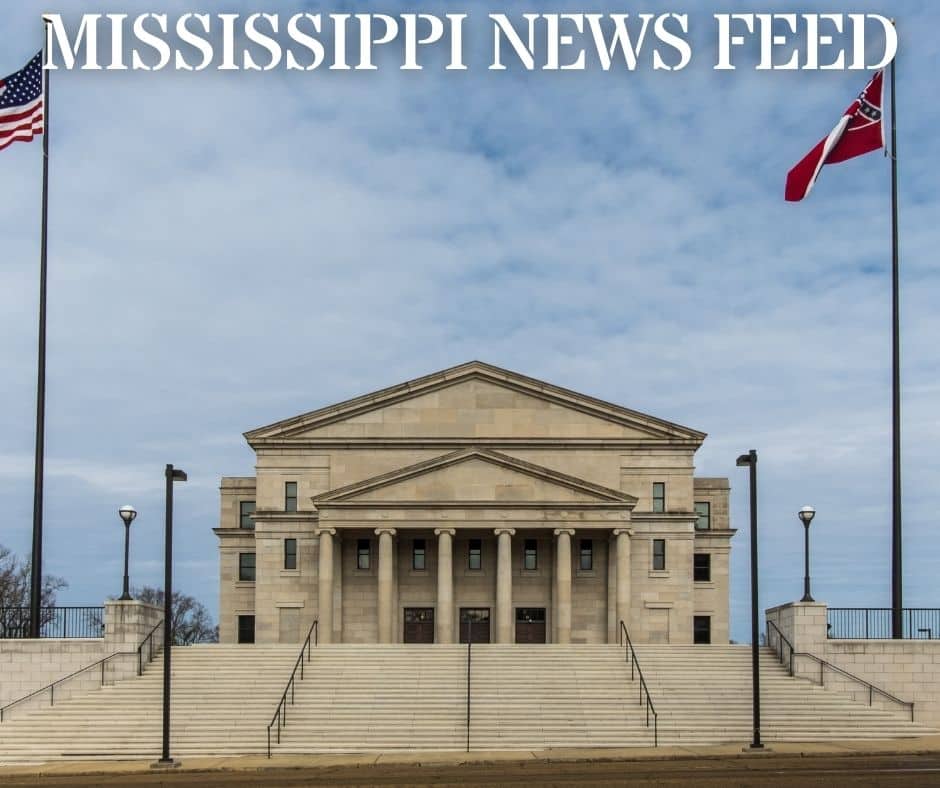 Lesley Davis says legislation to protect women's safe spaces is needed in Mississippi.
Riley Gaines, a 12x All-American swimmer at the University of Kentucky, and Paula Scanlan, a former teammate of Lia Thomas at the University of Pennsylvania, were recently in Mississippi to talk about the need to craft sex-based protections for the 1.5 million women of Mississippi. Both are spokeswomen with Independent Women's Voice (IWV).
As a former college athlete and a woman who cares deeply about pushing back on the woke gender ideology, it was great to welcome Riley, Paula, and IWV to the Magnolia State.
To talk about the fact that … women are women. The need to do so is clear evidence of cultural insanity, but sadly, such a need is urgent and real—even right here in Mississippi.
You may remember Thomas, Paula's former teammate, as the male swimmer who transitioned to a female and was allowed to compete against women, even though he was very much a male.
Riley and Paula know what it's like to have to compete against a man and to have to share a locker room with a man. Because of the optics that the NCAA was pursuing, Riley even had to give a trophy to Thomas when the two literally tied in an event and there was only one trophy.
Theirs are some of the most courageous female voices standing up for women in a way that, regrettably, is very much needed in 2023; but many, unfortunately, are scared to state the obvious, biological truth that a woman is a woman. That is because they know they will be attacked by a loud minority, of usually male, voices.
While in the Magnolia State, Riley and Paula met with Gov. Tate Reeves, who outlined his support for a Women's Bill of Rights next session. That is great news.
"Riley Gaines and Paula Scanlan have been on the frontlines of fighting to protect women and girls across America," Reeves said during their visit. "It was our pleasure to host them in Mississippi, and I look forward to fighting alongside them and others as we push to advance legislation that effectively protects women's rights and keeps women safe."
What is the Women's Bill of Rights?
In 2021, under the strong leadership of Sen. Angela Hill, various groups came together to help pass the Fairness Act, which prevented boys and men from competing in girls' and womens' sports in our state. This was a good, and necessary, first step.
However, language that would protect women's safe spaces was stripped from that bill, leaving our bathrooms, locker rooms, sorority houses, dormitories, rape and abuse shelters, prisons, and other same sex spaces completely unprotected. Last session, similar safe spaces bills never received a vote in either the House or Senate, despite the fact that Republicans enjoy a supermajority in both chambers. This proposal would simply put into law that a man is a man and a woman is a woman. Let me repeat it. That bill was killed. In Mississippi.
I look forward to supporting such a bill next session and am praying we will all be by Governor Reeves' side when he signs it into law next spring.
The elections are approaching. Are you willing to help this become law next year? It starts now. Go to meetings or events where your local candidates for House or Senate are and ask them if they stand with women. Only one response is acceptable, and anyone who wants to serve in elected office should understand that.
The post A Women's Bill of Rights is needed in Mississippi appeared first on Magnolia Tribune.
…
By: Lesley Davis
Title: A Women's Bill of Rights is needed in Mississippi

Published Date: Wed, 04 Oct 2023 16:49:08 +0000
New state law on execution methods may get clarity from Alabama death penalty case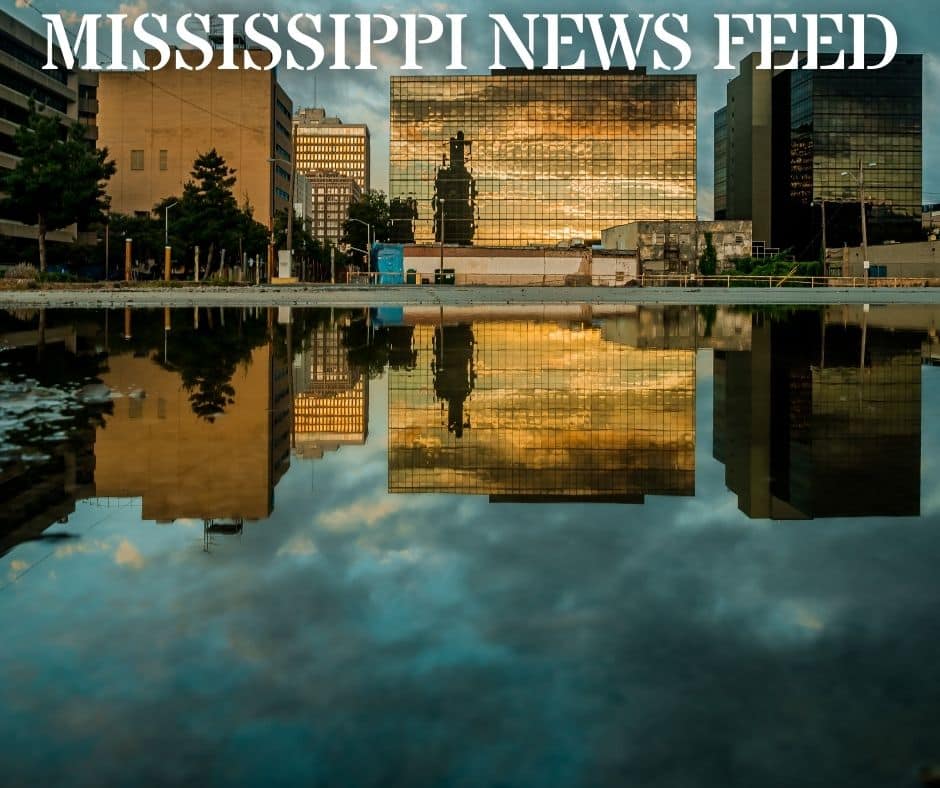 Columnist Sid Salter writes that there are plenty of legitimate discussions to be had regarding the imposition of the death penalty in Mississippi.
Mississippi currently has 35 inmates on Death Row, according to Mississippi Department of Corrections data – 34 men and one woman.
National debates and disputes over execution methods in recent years effectively brought executions to a halt even in the 27 states like Mississippi that authorize capital punishment for particularly heinous crimes.
Those debates have led several states, including Mississippi, Alabama, and Oklahoma, to devise new strategies to get around those chemical debate obstacles. All three states authorized nitrogen hypoxia as a means of execution. Nitrogen hypoxia is a form of suffocation.
The Wall Street Journal notes that "the 2018 Alabama law approving this method describes it as 'nitrogen hypoxia,' but that's not quite right. Hypoxia means reduction of oxygen levels in the blood. Breathing pure nitrogen induces anoxia, a total depletion of blood oxygen."
The nitrogen method has yet to be utilized, but Alabama officials are asking their state Supreme Court to clear the way to do so. That ruling, and the subsequent actual use of it in Alabama, will impact methodologies across the country in death penalty states.
Mississippi's law passed in 2022 and gives the Miss. Department of Corrections even stronger latitude in making means of execution decisions. MDOC officials can now choose between lethal injection, nitrogen hypoxia (anoxia), firing squad, or electrocution as the means by which state prisoners are put to death.
Since 1976, Mississippi has executed 23 prisoners. All were male, 17 were white, and 6 were black. Four were executed in the gas chamber. The remaining 19 were executed by lethal injection.
Mississippi's most recent execution was that of Thomas Edwin Loden Jr., a 58-year-old ex-Marine recruiter, who was executed for the Itawamba County murder of Leesa Marie Gray, 16. Loden died by lethal injection.
The number of Death Row inmates in Mississippi has declined over the last 20 years in that there are about 40 percent fewer inmates awaiting execution. The execution hiatuses fueled by the lethal injection chemical battles ground the process to a near halt and during those hiatuses, inmates died of natural causes or won legal appeals.
But one inmate, James Billiot, has been on Death Row since his Dec. 1982 conviction for the Thanksgiving Day, 1981, murder of his mother, stepfather and 14-year-old stepsister. The trio was beaten to death with an eight-pound sledgehammer.
Still on Mississippi's Death Row are inmates Anthony Carr, 55, and Robert Simon Jr., 57, who were convicted and sentenced to death for the Feb. 2, 1990, murders of the Carl "Bubba" Parker family at their Walnut community home on Hwy. 322 southwest of Lambert in Quitman County.
The family left the Riverside Baptist Church Bible study class at about 9 p.m. to return to their home. Parker, 58; his wife Bobbie Jo, 45; daughter Charlotte Jo, 9; and son Gregory, 12, were active in the church where Bobbie Jo served as the church secretary and pianist.
Murder was the kindest thing that happened to this innocent family during a senseless rampage of torture, assault, arson and robbery.
There are plenty of legitimate discussions to be had regarding the imposition of the death penalty in Mississippi. What about the morality of the death penalty? What about disparities in who receives the death penalty based on race or economic status? What about Mississippi's failures to fund a credible, working indigent defense and post-conviction appeal process?
Mississippi adopted the notion of giving MDOC officials discretion over execution methods as a direct response to roadblocks raised nationally by death penalty opponents. It is a response to shortages of the chemicals used in lethal injection or in the gas chamber caused by varying degrees of legal challenges, corporate shaming, or other public protests.
As one who has witnessed executions (gas chamber and lethal injections) at the Mississippi State Penitentiary at Parchman, please allow me to point out the absurdity of the notion that we ever had or ever will have a neat, antiseptic method of execution in which there is a guarantee of no pain or suffering on the part of the inmate.
The post New state law on execution methods may get clarity from Alabama death penalty case appeared first on Magnolia Tribune.
…
By: Sid Salter
Title: New state law on execution methods may get clarity from Alabama death penalty case

Published Date: Wed, 04 Oct 2023 12:00:00 +0000
Did you miss our previous article…
https://www.biloxinewsevents.com/he-knows/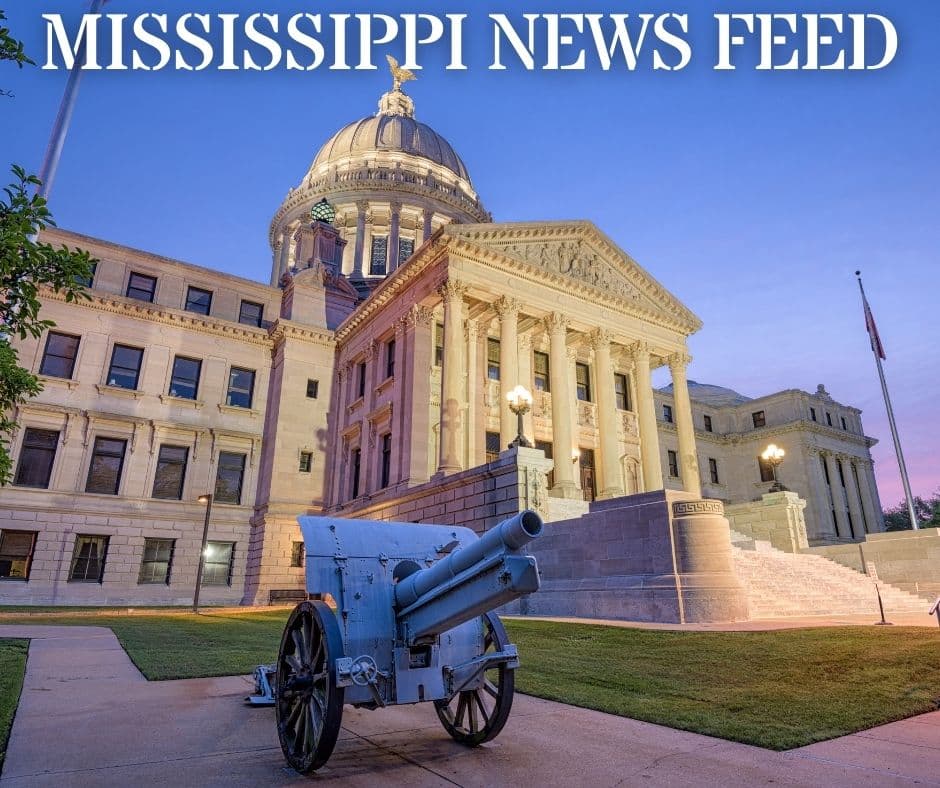 Talk no more so very proudly, let not arrogance come from your mouth; for the Lord is a God of knowledge, and by him actions are weighed. – 1 Samuel 2:3
Contemporary society is full of examples of what it looks like to celebrate self-assertiveness, human achievement, and a preoccupation with the "I/me/my" focus of our age that pays scant, if any, attention to God. He does not see, is the assumption; and if He does see, He does not mind. As believers we are not immune from any of this, for by nature our hearts love to assume that we ourselves are the fount of all knowledge—that we know best how we should think.
An inclination toward self-sufficiency and pride leads to some downplaying or even denying elements of biblical truth in their teaching and thinking. In the church today, God's judgment and justice are surely such elements. They're not easy to hear about or to proclaim, but they are central to the truth of the Bible. Paul writes that God will judge "the secrets of men by Christ Jesus" (Romans 2:16). We cannot hide anything from Him, though we are tempted to believe we can. He knows our hearts, and by this Lord of knowledge "actions are weighed."
In Daniel 5, we see how the Babylonian king Belshazzar discovered the folly of an arrogance that caused him to exalt himself above the God of knowledge. In the middle of a great feast celebrating himself, using drinking vessels that had been stolen from the Lord's temple, a hand was sent from the presence of God, appearing on a wall and writing words of judgment—and Belshazzar was reduced to a shaking mass. Daniel interpreted the message for him, saying, "The Most High God rules the kingdom of mankind and sets over it whom he will. And you his son, Belshazzar, have not humbled your heart, though you knew all this, but you have lifted up yourself against the Lord of heaven … And you have praised the gods of silver and gold, of bronze, iron, wood, and stone, which do not see or hear or know, but the God in whose hand is your breath, and whose are all your ways, you have not honored" (Daniel 5:21-23). In the end, Belshazzar had "been weighed in the balances and found wanting" (v 27), and "that very night" he "was killed" (v 30). He thought he knew best. He did not.
It is folly to imagine that God does not see, does not know, and will not act. He knows everything about us, and He weighs our actions. As Hannah knew and Belshazzar discovered too late, self-exaltation leads to judgment; but humility before the Lord is the way to life. So, be careful not to pridefully declare that you want things your own way in one area or another and therefore refuse Jesus' kingship over that aspect of your life. Be careful not to live as though God does not know, and therefore refrain from humble repentance. Instead, humble yourself before the Lord, confessing to Him what He already knows and asking forgiveness for proud thoughts or selfish actions—and "he will exalt you" (James 4:10).
The post He Knows appeared first on Magnolia Tribune.
…
By: Alistair Begg
Title: He Knows

Published Date: Wed, 04 Oct 2023 11:30:00 +0000
Did you miss our previous article…
https://www.biloxinewsevents.com/history-in-the-u-s-house-mccarthy-ousted-as-speaker/