This is the Place "View of the Week" – Steven Ward 5/30/23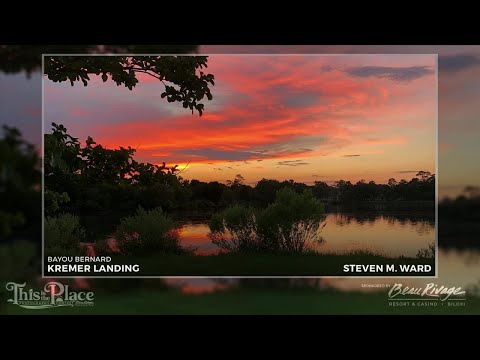 By: WXXV 25
Title: This is the Place "View of the Week" – Steven Ward 5/30/23
Sourced From: www.youtube.com/watch?v=wV4VdDTDEaA
Read More
Did you miss our previous article…
https://www.biloxinewsevents.com/memorial-day-moment-of-honor-crusaders-for-veterans/
1996 to Today: Cruisin' the Coast by the numbers
www.youtube.com – WLOX News – 2023-10-04 11:31:13
SUMMARY: The content is discussing the Cruising the Coast event in Long Beach, which is a popular parade that showcases old cars. The event has grown significantly over the years, with thousands of registered vehicles and a large number of participants. The event is important for the local economy and brings back memories for many people. The content ends with the host thanking the viewers and passing the conversation back to Dave Elliott.


Cruisin' the Coast draws in thousands of people from all over the world. Here's a look at how much the event has grown over the years.
For more Local News from WLOX: https://www.wlox.com/
For more YouTube Content: https://www.youtube.com/channel/UCQZgBHlQMqHUV_hf4_9jLLQ
Louisiana man brings his adolescent dream car to 'Cruisin' the River City' in Moss Point
www.youtube.com – WLOX News – 2023-10-04 11:31:11
SUMMARY: The content discusses an event called "Cruising the Coast" where veterans and car enthusiasts gather to see hot rods along the coast. Many veterans still enjoy attending the event and seeing the classic cars. The article mentions a man named Tommy Little who traveled from Louisiana in his 1965 Super Performance Cobra. He shares his love for the car and his desire to share the riding experience with others. The event aims to bring people from all walks of life together to enjoy the beauty of the coast and the classic cars.


Louisiana man brings his adolescent dream car to 'Cruisin' the River City' in Moss Point
For more Local News from WLOX: https://www.wlox.com/
For more YouTube Content: https://www.youtube.com/channel/UCQZgBHlQMqHUV_hf4_9jLLQ
Mississippi Gulf Fresh Seafood provides taste tests at Cruise Central