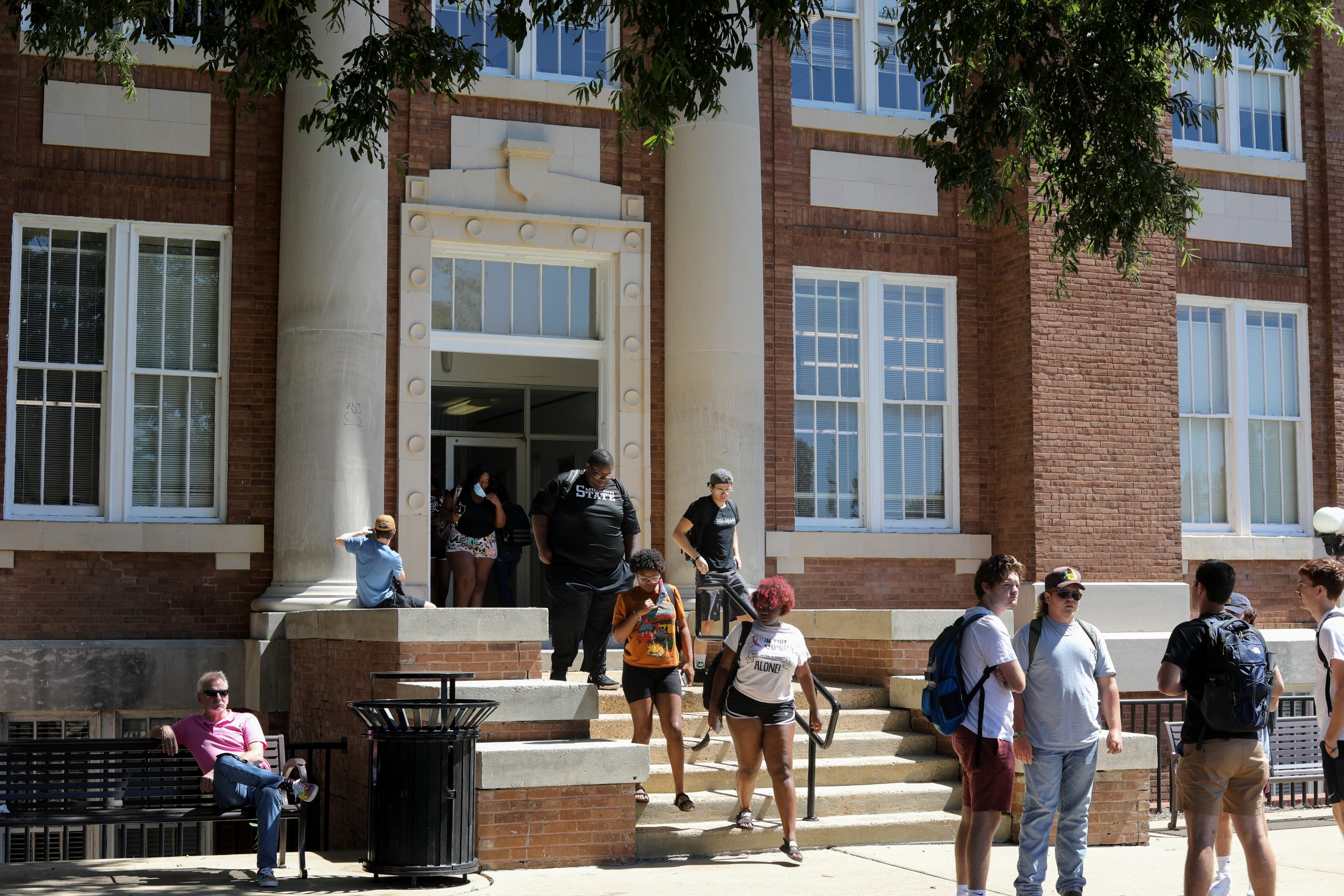 Data: Salaries for Mississippi college presidents ballooned as pay for faculty, staff barely kept pace with inflation
The gap between pay for faculty and staff and the salaries of college presidents in Mississippi is widening, according to data analyzed by Mississippi Today.
While the average faculty and staff member at the state's eight public universities have barely seen their pay, in nominal dollars, increase since the 2012-13 school year, the average salary for presidents has shot up by more than $150,000.
The respective presidents of University of Mississippi and Mississippi State University now make $850,000 a year, $400,000 of which comes from the schools' private foundations. That's about double the supplemental salary the presidents in 2008 received, according to records Mississippi Today obtained last year. According to that same data, USM's Foundation paid its president $125,000 in 2008; it now pays recently appointed Joe Paul $200,000.
Foundation supplements used to comprise a significant chunk of presidential salaries at Mississippi's other public universities, too, but this year, IHL limited the additional amount that presidents at four out of the five schools can receive in foundation supplements to $5,000.
The Board of Trustees increased the state-funded salary for all five presidents in this group, who had previously been making varying amounts, to $300,000.
That shows the raises IHL has procured for faculty since 2012 — including this past year —don't result in more money in pockets on average or even keep pace with buying power.
For staff, the average salary in Mississippi – $47,612 – is actually a little more than $1,000 over the inflation-adjusted salary for 2012 ($46,234.89).
Through a public records request last year, Mississippi Today obtained salary data for the presidents at all eight public universities going back to 2008. We've updated that data to include the raises that IHL granted this year in the searchable table below.
Did you miss our previous article...
https://www.biloxinewsevents.com/?p=201843