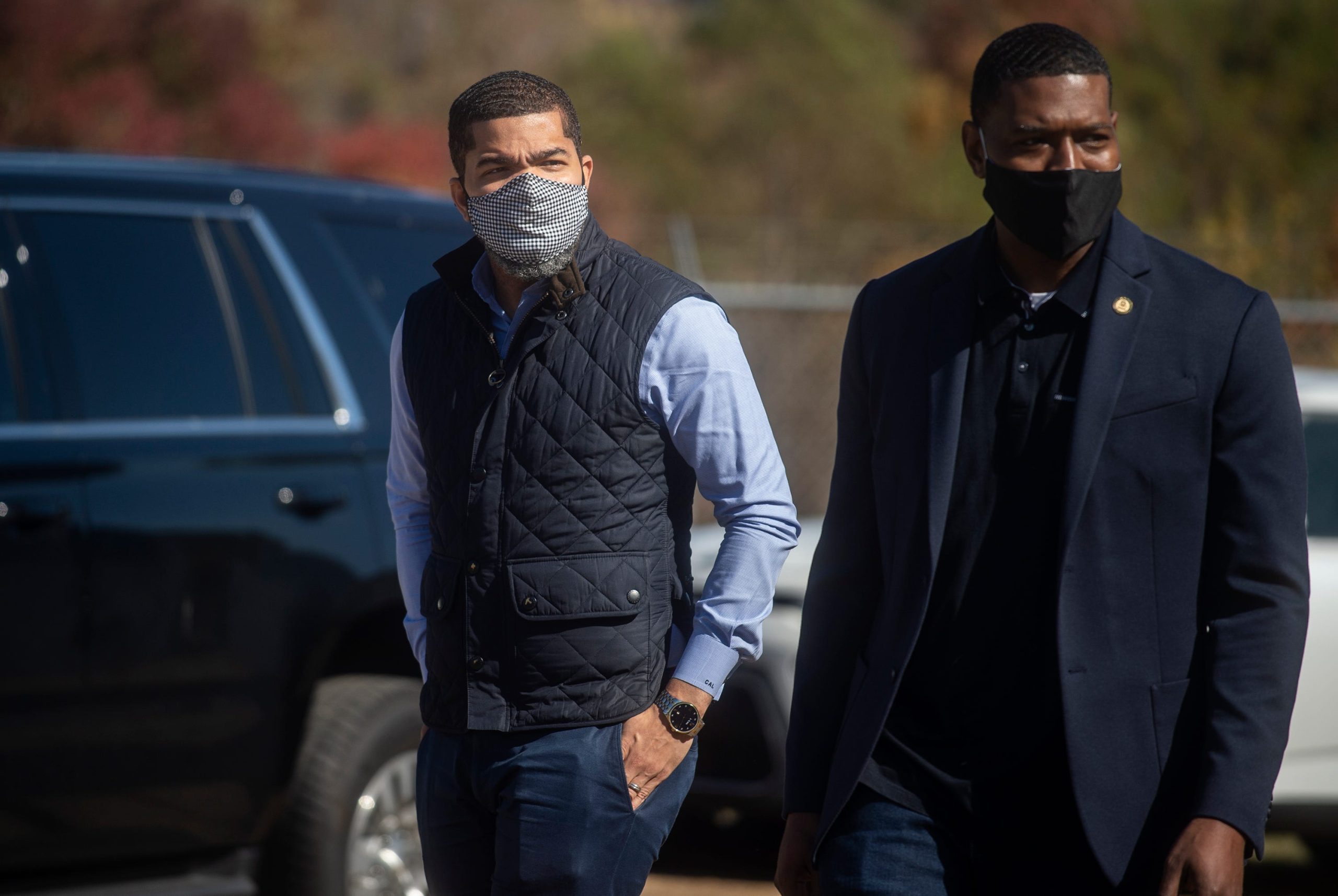 'Stronger than ever': Jackson leadership details 'massive' water investment as boil advisory lingers
For decades, Jackson's drinking water system has slowly crumbled as elected officials failed to put the proper resources into maintaining the complex infrastructure that over 170,000 people depend on. The infrastructure's decline mirrors a decrease in federal investment towards local water systems that took place from the 1980s until just this past year.
But now, months after the plight of Jackson's water found international attention, the federal government is shouldering the city's infrastructure burden as much as ever.
Mayor Chokwe Antar Lumumba detailed Thursday morning that Jackson is set to receive $795 million in grants and direct appropriations for water system improvements. Most of that money — $600 million provided through Congress' latest resolution to keep the government funded — will go to the city through reimbursements for capital projects and technical assistance.
The mayor said he visited Washington D.C. in November to meet with members of Congress and ask for supplemental funding.
"I am thankful for the federal government's faith in Jackson's recovery plan," Lumumba said. "They now understand what I've been saying for the past six years: It's not a matter of if our system would fail, but when it would fail.
"Through (Congress') direct investments, we will emerge stronger than ever before."
All of the $600 million will go towards the drinking water system, Lumumba explained at a press conference Thursday, as some in the south part of Jackson still lacked any water pressure because of a winter freeze that paralyzed the city's pipes Christmas morning.
Most of Jackson is still under a boil water advisory, but other than the handful of homes in south Jackson, almost everyone else should be seeing normal pressure again, the city's third-party manager Ted Henifin said.
As of Thursday morning, only residents in the 39211 zip code were no longer under the advisory, but Henifin said he expects a few more parts of the city would be lifted from the boil water notice that afternoon as officials await the bacteria test results for those neighborhoods.
The rest of the $795 million comes from the different federal funding avenues: $100 million from the 2022 Water Resources Development Act, which can go towards both drinking water and wastewater projects; $20 million Congress appropriated in September from the 2007 Water Resources Development Act; $4 million in state and tribal assistance funds from the Environmental Protection Agency; and $71 million that Jackson is set to receive from the American Rescue Plant Act.
Lumumba reiterated that the cost to fully fix the drinking water and wastewater systems in Jackson would cost around $2 billion, and that even with this historic investment he plans to apply for more funding in the future.
When asked by a reporter how long he would stay in his role as third-party manager, Henifin clarified that the Department of Justice's order with Jackson has no end date. While the agreement only includes a budget for one year, the DOJ order won't end until "the (federal) judge is satisfied that we've put Jackson on a sustainable path forward" without needing a third-party manager.
As part of the DOJ agreement, Henifin is in charge of making sure the new funding goes to prioritized projects. The order tasks Henfin's team with taking on 13 projects that address a wide array of water system issues:
Operations and management contract
Winterization of both treatment plants
Corrosion control
Implementation of an alternative water source plan
Distribution system study, analysis and implementation, including replacing water lines, prioritizing any lead lines found
System stabilization plan, including a sustainable revenue model
SCADA system improvements, including sensors, actuators
Assessment and repair of chemical systems at plants and wells
Chlorine system improvements at O.B. Curtis
Intake structure repairs
Restoration of redundancy at treatment facilities, including pumps
Sludge assessment and removal at water storage facilities
Assessment of power vulnerability
This article first appeared on Mississippi Today and is republished here under a Creative Commons license.
Did you miss our previous article…
https://www.biloxinewsevents.com/?p=203225