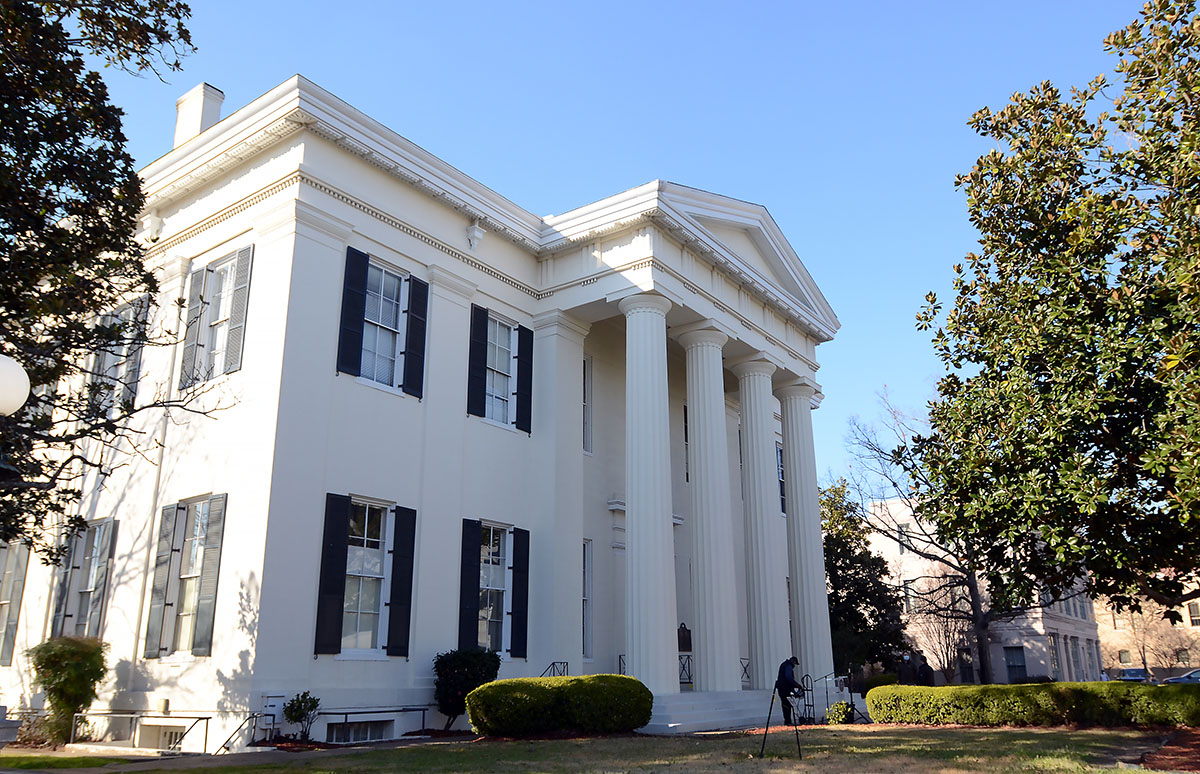 Jackson readies shelters ahead of extreme cold temperatures
With extremely cold temperatures expected to hit this week, the City of Jackson is working with community organizations and the Hinds County Sheriff's Department to provide shelter for those in need.
The city's Office of Housing and Community Development is partnering with Stewpot Community Services, Central Mississippi Continuum of Care, the Sheriff's Department, Shower Power and Mississippi Housing Partnership to provide emergency responses.
The National Weather Service is forecasting very cold weather Thursday night through Saturday night for the metro Jackson area with low temperature in the single digits and highs near or below freezing for much of the area Friday and Saturday. Strong and gusty winds will likely result in wind chill readings below zero, especially from late Thursday night through Friday.
The Shephard's Gymnasium at 1355 Hattiesburg St. in Jackson will serve as a temporary shelter from 3 p.m. Thursday through Tuesday. The city says it will be open 24 hours a day and be properly staffed and monitored. Cots and blankets will be provided with at least two meals a day. Pets will not be admitted.
A limited number of hotel rooms also are available for families and elderly individuals in need of warm shelter during these days. For more information, contact Freddric Brandon, homeless coordinator for the city.
The following overnight shelters will also remain open for residents:
Billy Brumfield Emergency Shelter for Men, 1244 S. Gallatin St.
Matt's House Emergency Shelter for Women & Women with Children, 355 Livingston St.
The Opportunity Center, 845 W. Amite St. (Open 24 hours Thursday to Tuesday)
Gateway Rescue Mission, 410 S. Gallatin St. (Open all day Friday and Saturday in addition to normal hours)
Salvation Army, 570 Beasley Rd.
Mississippi Housing Partnership, 1217 N. West St.
REACH Jackson
Anyone in need of warm shelter should call Stewpot at 601-353-2759 for assessment and referral, or email info@stewpot.org.
Those who would like to help their neighbors in need over the next few days, here is a list of needed items:
Blankets
Sleeping bags
Jackets/coats
Long Johns
Handwarmers
Socks
Gloves
Hats
Lip balm
T-shirts for layering
Volunteers alsobring donations to the Stewpot office (open until Friday from 8 a.m. to 4 p.m.), the Stewpot Community Kitchen (open from noon to 1 p.m. Monday through Saturday, 1-2 p.m. on Sundays), or to another organization that serves people experiencing homelessness.
This article first appeared on Mississippi Today and is republished here under a Creative Commons license.
Did you miss our previous article…
https://www.biloxinewsevents.com/?p=201834