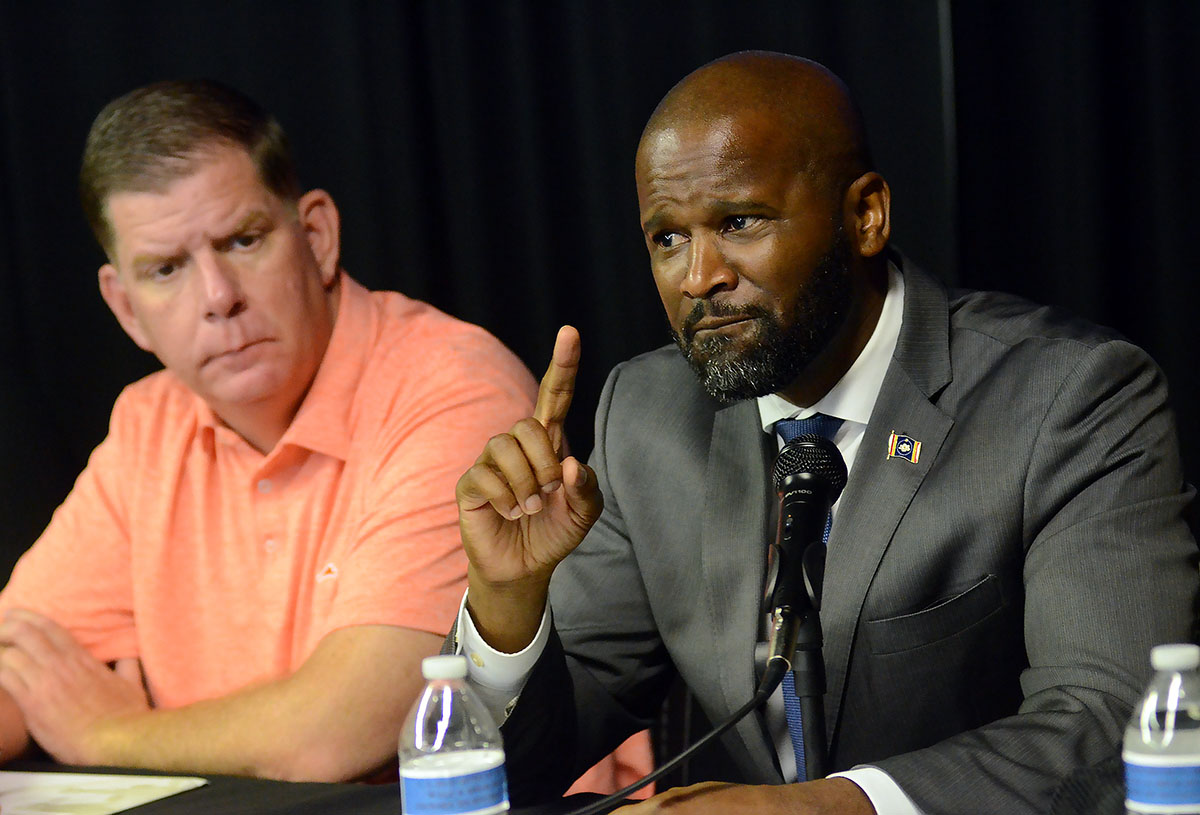 Ty Pinkins, Army veteran and Delta advocate, announces U.S. Senate run 
Ty Pinkins, the Army veteran and Delta advocate who fought against racist pay for Mississippi farm workers, announced Tuesday he will run against incumbent Sen. Roger Wicker for a seat in the U.S. Senate in 2024 as a Democrat.
Formerly a lawyer with the Mississippi Center for Justice, Pinkins spent much of the last two years aiding Black farmer workers in the Delta who were being paid less money for their work than white visa workers from South Africa doing the same jobs.
Pinkins, 48, said he's alarmed that the state's local and federal representation hasn't responded to workers' plights in the Delta — even after Pinkins testified before Congress in July on the topic.
"For the last two-and-a-half years, I've been working with local farmers," he told Mississippi Today. "It was uncovered that local workers were not only being underpaid but underpaid in violation of federal law."
A Mississippi Today investigation — and investigations by the Department of Labor — found several Mississippi farms were paying local Black workers less money per hour than visa workers, primarily white men from South Africa. Pinkins has helped Black workers get more than $1 million back in lost wages through lawsuits, according to the Mississippi Center for Justice.
Despite U.S. Secretary of Labor Marty Walsh's visit to the Delta to learn about racist pay and hiring practices, Pinkins said he hasn't "heard a peep" from any elected officials in Mississippi outside Congressman Bennie Thompson.
"You're in that job to make sure the people of Mississippi are being treated fairly," he said. "I'm frustrated that's not happening."
Pinkins acknowledged the challenge of running against Wicker, a Republican who has held his seat in the U.S. Senate since 2007.
He said he wants to be the voice of Mississippians, adopting the campaign motto of "You talk. I listen. We do."
Pinkins grew up in the Delta. He said he chopped cotton as a boy in Rolling Fork as his family struggled in poverty, often living in run-down homes without bathrooms. He served in the U.S. Army for 21 years and went on to receive his law degree from Georgetown.
He now lives with his wife and two children in Vicksburg.
Pinkins said he wants to raise the federal minimum wage to $15 an hour, protect women's reproductive rights and grow access to both education and health care, including Medicaid expansion.
"I am excited to announce my candidacy for the U.S. Senate. I am running because I am concerned about the direction in which our country is going," Pinkins said in a statement. "My educational, military, and professional qualifications are perfectly suited to meet this precarious moment our state and our country faces, and ensure that our democratic ideals endure and prevail for future generations."
This article first appeared on Mississippi Today and is republished here under a Creative Commons license.