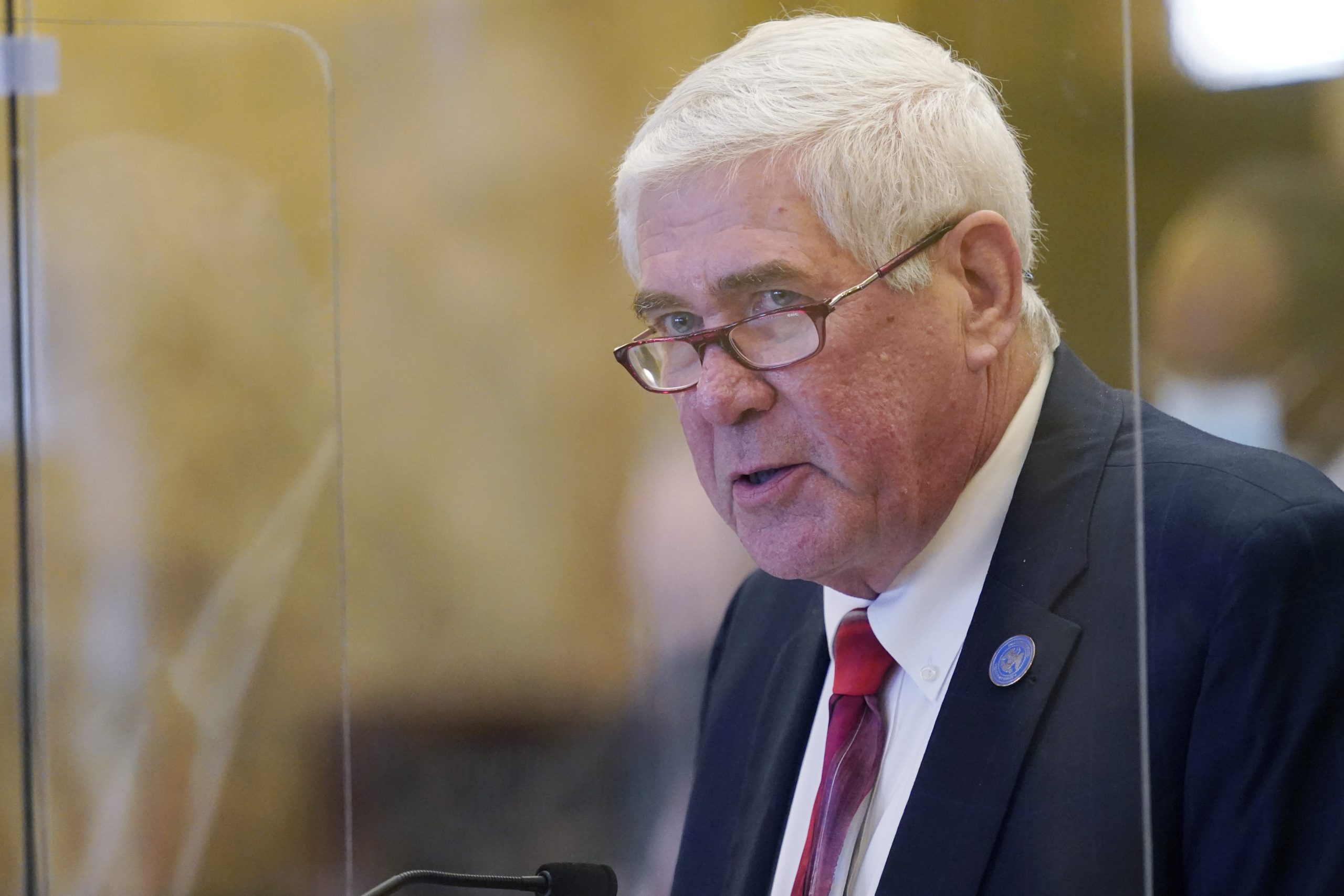 Arkansas plan of insurance for poor more agreeable than Medicaid expansion for key lawmaker
State Senate Medicaid Committee Chair Kevin Blackwell, R-Southaven, is not the first politician to look to Arkansas as an example of how to provide health care coverage to more Mississippians.
"No, I don't believe in it," Blackwell said of Medicaid expansion after a recent legislative hearing on the financial crisis facing Mississippi hospitals and their possible closure. Blackwell was echoing the positions of many Republican politicians in Mississippi who say they oppose Medicaid expansion that would provide health care coverage for primarily the working poor.
But then Blackwell went on to say that "there might be some alternative to Medicaid expansion for the state to consider."
The alternative that Blackwell described was taking the federal funds the state would receive through the expansion of Medicaid to help Mississippians purchase private health insurance coverage.
The private health insurance route is what was taken in 2014 by neighboring Arkansas. Instead of expanding Medicaid to provide health insurance to primarily the working poor – up to $18,500 per year for an individual – with the federal government paying 90% of the costs, Arkansas draws down those funds to help people purchase private health insurance policies.
At the time the program was enacted, Democratic Gov. Mike Beebe believed the Republican-controlled Legislature would be more willing to go the private insurance route. The program was approved on the federal level by the Democratic administration of President Barack Obama.
The program was left intact by Republican Gov. Asa Hutchinson, and Gov.-elect Sarah Huckabee Sanders, a former spokesperson for President Donald Trump, has given no indication she plans to repeal the program.
As a matter of fact, Hutchinson recently revamped the program to provide additional preventive care for newborns and mothers. The program also includes incentives to try to help recipients reach economic independence.
A 2018 study found that the Arkansas program would be a net gain to the state's coffers through at least 2021 because of the decrease in the amount of uncompensated care that hospitals had to provide. A search for more recent studies has not been successful.
In Mississippi, Blackwell pointed out information developed by the Hospital Association indicated that a major factor causing the current financial crisis is that hospital costs have skyrocketed because of inflation and other factors and their revenues have not kept pace.
Still, the Hospital Association has said expanding Medicaid either through the traditional route or through the Arkansas model would be a big help to hospitals by significantly decreasing the amount of uncompensated care they provide. The Hospital Association has said their members provided almost $600 million in uncompensated care in 2021 — twice the amount provided in 2010.
Blackwell said he would be willing to consider a program where the state helped to purchase private insurance for those who qualify for Medicaid expansion. But he said he would not consider such options until the 2024 legislative session.
Arkansas is the only state that currently helps its poor citizens purchase private health insurance while 38 other states have taken the more traditional route of Medicaid expansion. Originally, Iowa and New Hampshire were helping poor people purchase health insurance, but changed because officials believed the more traditional Medicaid expansion route was more cost efficient, according to healthinsurance.org.
This article first appeared on Mississippi Today and is republished here under a Creative Commons license.
Did you miss our previous article…
https://www.biloxinewsevents.com/?p=202269