Senators keep watered-down ballot initiative bill alive, vow to improve it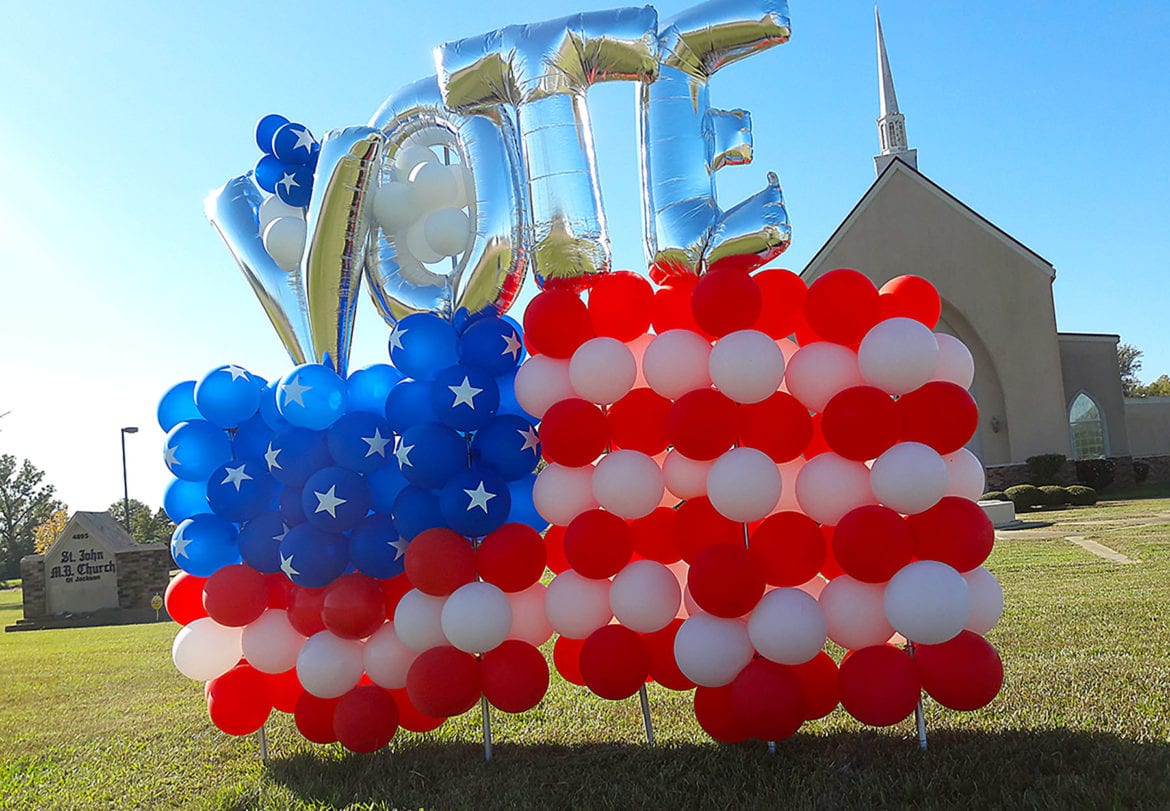 Senators keep watered-down ballot initiative bill alive, vow to improve it
Legislation to revive Mississippi's ballot initiative process was kept alive when it was passed out of committee late Tuesday, a key deadline day.
But the proposal as written does not appear to allow voters to completely circumvent the legislative process, as is generally the goal of initiatives. It simply lets voters make suggestions to legislators, who can later choose to alter the wishes of voters.
The proposal includes confusing language that seems to say the Legislature, by a two-thirds vote, could amend the proposal that was placed on the ballot.
"We (legislators) are still the gatekeeper?" asked Sen. Angela Turner Ford, D-West Point, of the proposal.
The author of the bill Sen. Tyler McCaughn, R-Newton, said under the proposal the Legislature would, indeed, be the gatekeeper.
Turner Ford continued: "What is the purpose of having an initiative process… if we can reject" the proposals offered by citizens.
"The whole point of the initiative process is to get around the Legislature," said Sen. David Blount, D-Jackson.
READ MORE: Mississippi Supreme Court strikes down ballot initiative process
McCaughn said he understands the concerns expressed by Turner Ford and Blount and said he is willing to work with them to improve the bill as it moves through the process.
He said the key was to pass something out of committee on Tuesday, which was the deadline to pass bills out of committee in the chamber where they originated.
"I think we are to a point where we have to do something," said McCaughn, adding voters want an initiative process. "This is a starting point."
Blount said the proposal "needs a lot of work" as it moves through the process.
The bill then passed out of the Senate Accountability, Efficiency, Transparency Committee, which is the committee where Lt. Gov. Delbert Hosemann sent the proposal instead of the more traditional Constitution Committee.
The Mississippi Supreme Court struck down the state's ballot initiative process in 2021 because it mandated the number of signatures be gathered equally among five congressional districts as they existed in 1990. The state, though, has only four districts, losing one as a result of the 2000 census.
After the 2021 Supreme Court ruling, most of the state's political leadership, including Hosemann and Speaker Philip Gunn, said the Legislature would fix and revive the process.
But in the 2022 session, the proposal died when Hosemann and Accountability Chair John Polk, R-Hattiesburg, wanted to more than double the number of signatures needed to place an issue on the ballot. Under the old initiative process that was struck down by the court, it required the signatures of 12% of the voters from the last gubernatorial election, or about 100,000 signatures, to place an issue on the ballot. The Senate leaders had supported requiring about 240,000 signatures be gathered to place an issue on the ballot.
The proposal passed out of committee on Tuesday would require gathering signatures of 12% of all registered voters, or about 240,000 voters.
"This should not be an easy threshold for them to make," said Sen. Kevin Blackwell, R-Southaven, of increasing the number of signatures needed to place an issue on the ballot.
The legislation also required at least 100 signatures of registered votes from each of the 82 counties and 10 signatures each from the about 300 municipalities. Blount pointed out there are municipalities in the state that have 50 residents or fewer and might not have 10 registered voters.
Blount asked why some legislators appear to be so fearful of the initiative process.
Blount said the old process was in effect for more than 30 years and "it was not out of control." During that time, six initiatives made the ballot and three of those were approved by voters.
House Constitution Chair Fred Shanks, R-Brandon, did not pass a House proposal by Tuesday's deadline. He said he had been working with the Senate leadership and was certain an initiative proposal would come out of the Senate to be considered by the House. But the proposal, as it stands now, would not meet the criteria of what the House supported last year.
This article first appeared on Mississippi Today and is republished here under a Creative Commons license.
Did you miss our previous article…
https://www.biloxinewsevents.com/?p=206144
'Like you were unzipping a jacket': How survivors barely missed tornado damage, and their next steps for rebuilding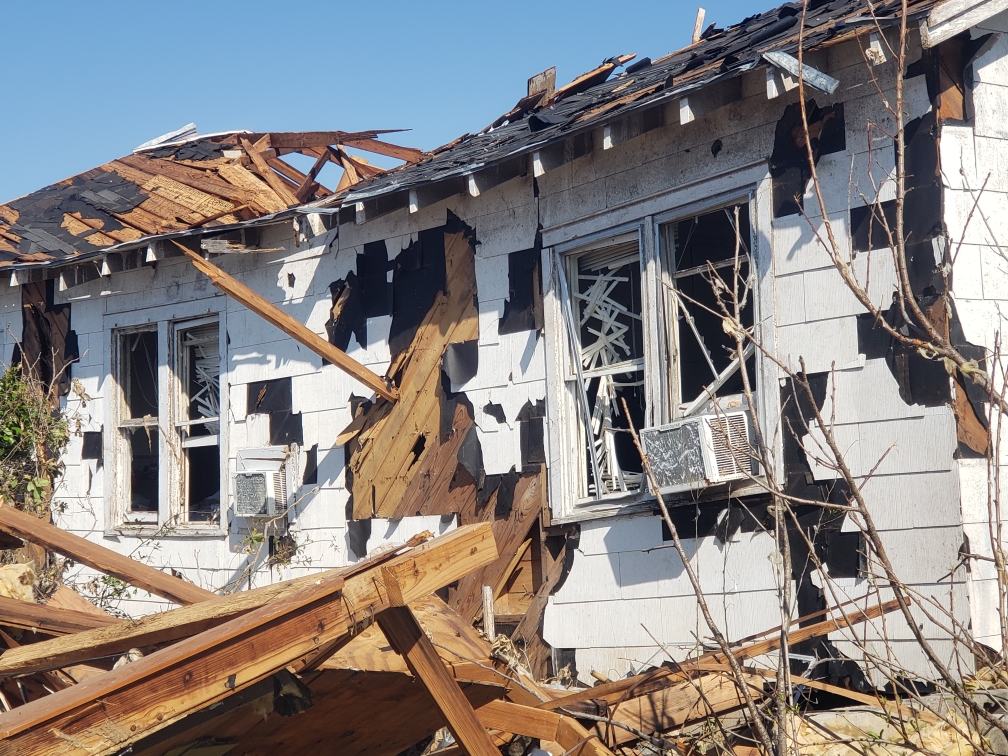 'Like you were unzipping a jacket': How survivors barely missed tornado damage, and their next steps for rebuilding
ROLLING FORK – At first, Eddie Jones' two 5-year-old twin daughters didn't want to stay with his mother last Friday night.
But after she insisted, the girls complied, and at around 6:30 p.m. they made the short four-block trip to their grandmother's house.
Now by himself in his Rolling Fork home, Jones, a 50-year-old retiredArmy veteran, anchored his attention to the television, where he was tracking some NBA wagers he placed on a fantasy sports app. With his earpiece clipped in, Jones was talking with his buddies about the night's games when he heard a strange whistling sound from outside at around 8 p.m.
The whistling turned to a roar, and Jones bolted for the bathroom. He ran so fast he banged his leg on the bathtub before he laid down inside it.
He knew what it was, because a couple hours earlier he saw an alert on his phone about a possible tornado in the area. At the time, he didn't think much of it, figuring it was just another one of the small storms he was used to. There might be some lightning, some power outages, but things would be fine by the morning, Jones told himself.
"It's pretty regular around here," he said later, recalling the warning on his phone. "But things were different this time."
When asked if he heard a tornado siren or any other kind of alarm from outside his home, Jones said he didn't hear anything.
Sharkey County Supervisor Bill Newsom confirmed to Mississippi Today that a siren in Rolling Fork wasn't working when the storm arrived on Friday. On the county website, a notice about the siren's repairs says that, in the event of a tornado, a patrol car would drive through the city with its sirens on to warn citizens.
Jones said he didn't hear that either. Rolling Fork officials couldn't be reached before this story published. Newsom said a Georgia-based company called him after the storm and said it would install a new siren for free.
While stationed in his bathtub, Jones heard the windows around the house pop.
"The glass was shooting everywhere, and my walls started cracking," Jones remembered. "It was just like you were unzipping a jacket."
Laying down, he felt the house lift up into the air and settle back onto the ground.
When the commotion outside died down, Jones looked up to see that his bathroom door had flown off, and his clothes were scattered around the house. He climbed around his belongings and tried to get outside, but the wind was still holding his front door shut. Instead, he ducked outside the one window that wasn't shattered and made his way to his mother's house where his daughters were.
Fortunately, her house just four blocks away was untouched.
Jones went back in the morning to check on the damages: The roof was cracked open, tree limbs protruded out of the side of his living room and his car's windshield. The entire house had shifted a few feet off of its foundation.
But what struck Jones the most was looking to his daughters' room. He noticed that the wind, after breaking the window, blew debris inside and across the room, shattering a mirror on the opposite wall.
"Had my girls been (home), asleep in their bed, they wouldn't be here," Jones said.
Jones and his daughters are still staying with his mother. He said the water pressure at her house finally returned to normal as of Wednesday, a relief after washing himself with baby wipes the last few days, and the power came back on Tuesday.
Now, Jones and hundreds of other Mississippians wait to see what relief will come from the government and charities to help them rebuild.
'It's going to be a mess'
Rolling Fork is in Sharkey County, which, with about 4,000 residents, is the second least-populated county in the state. After last weekend's tornadoes, about a quarter of the county is now displaced from their homes, Mississippi Insurance Commissioner Mike Chaney estimated.
Because President Joe Biden approved an emergency disaster declaration, victims are eligible for grants from the Federal Emergency Management Agency to help pay for temporary housing as well as to rebuild their homes.
The program, FEMA's Individual Assistance, can kick in if a victim doesn't have insurance covering storm damage or if the insurance doesn't cover all of the damages. Victims can also apply for low-interest loans from the Small Business Administration. Receiving an SBA loan and its interest rates are subject to a victim's credit history, among other factors.
Chaney said it'll be a challenge to get all of the resources needed from the government to rebuild Sharkey County, where 27% of residents live in poverty and many homes are uninsured.
"For the individuals, the lower income population, they're not insured," he said. "A lot of them live in trailers. It's going to be a mess, it's going to be hard. The government is going to have to really step in this time."
Chaney estimated that, between people's homes and county infrastructure, Sharkey County could be dealing with over $200 million in uninsured losses.
"I've never been so stressed in all of my life. I'm usually a strong old woman, but I ain't that no more," said Collie Barnes, an 81-year-old lifelong resident of Anguilla, which is just north of Rolling Fork. "I'm just glad to be alive."
Barnes took refuge with her neighbors, who initially wanted to stay home, in a nearby church after hearing about the storm on the news. She went back to see her porch was missing and water was leaking through the roof, but she realized she was relatively fortunate.
"(Her neighbor) said, 'I better see if I got a house,' and she didn't. It was gone," Barnes said.
On Wednesday, Barnes and others came to the town hall in Anguilla – which itself is still recovering from a tornado last December – where a FEMA official sat outside, helping victims apply for assistance.
The state hasn't yet released an official count of total people displaced. While as of Tuesday less than 30 people were staying in shelters, according to the Mississippi Emergency Management Agency, a motel in Greenville is giving over 100 of its rooms for victims to stay in, the Clarion Ledger reported.FEMA is also placing victims in nearby hotel rooms, an agency spokesperson said, adding that anyone affected should either call800-621-3362or visitdisasterassistance.govfor help.
On Thursday, MEMA gave the latest information on damaged homes, deaths and injuries by county:
Bolivar County: 9 damaged homes
Carroll County: 24 damaged homes, 5 injuries, 3 deaths
Humphreys County: 55 damaged homes, 15 injuries, 3 deaths
Itawamba County: 1 damaged home
Lafayette County: 2 damaged homes
Lee County: 10 damaged homes
Monroe County: 1,476 damaged homes, 55 injuries, 2 deaths
Montgomery County: 49 damaged homes
Grenada County: 1 damaged home
Prentiss County: 1 damaged home
Panola County: 31 damaged homes
Sharkey County: 255 damaged homes, 15 injuries, 13 deaths
MEMA spokesperson Malary White said that, as of Tuesday, all missing persons had been accounted for.
So far, FEMA has approved Carroll, Humphreys, Monroe and Sharkey Counties to apply for Individual Assistance. MEMA spokesperson Malary White said more counties could be added as damage assessments continue.
Those counties, as well as Attala, Chickasaw, Clay, Grenada, Holmes, Issaquena, Itawamba, Lee, Leflore, Lowndes, Montgomery, Sunflower, Washington and Yazoo counties are also eligible to apply for SBA disaster loans.
This article first appeared on Mississippi Today and is republished here under a Creative Commons license.
'Out to get Jackson': Bill to create separate courts, police for part of capital city advances over protest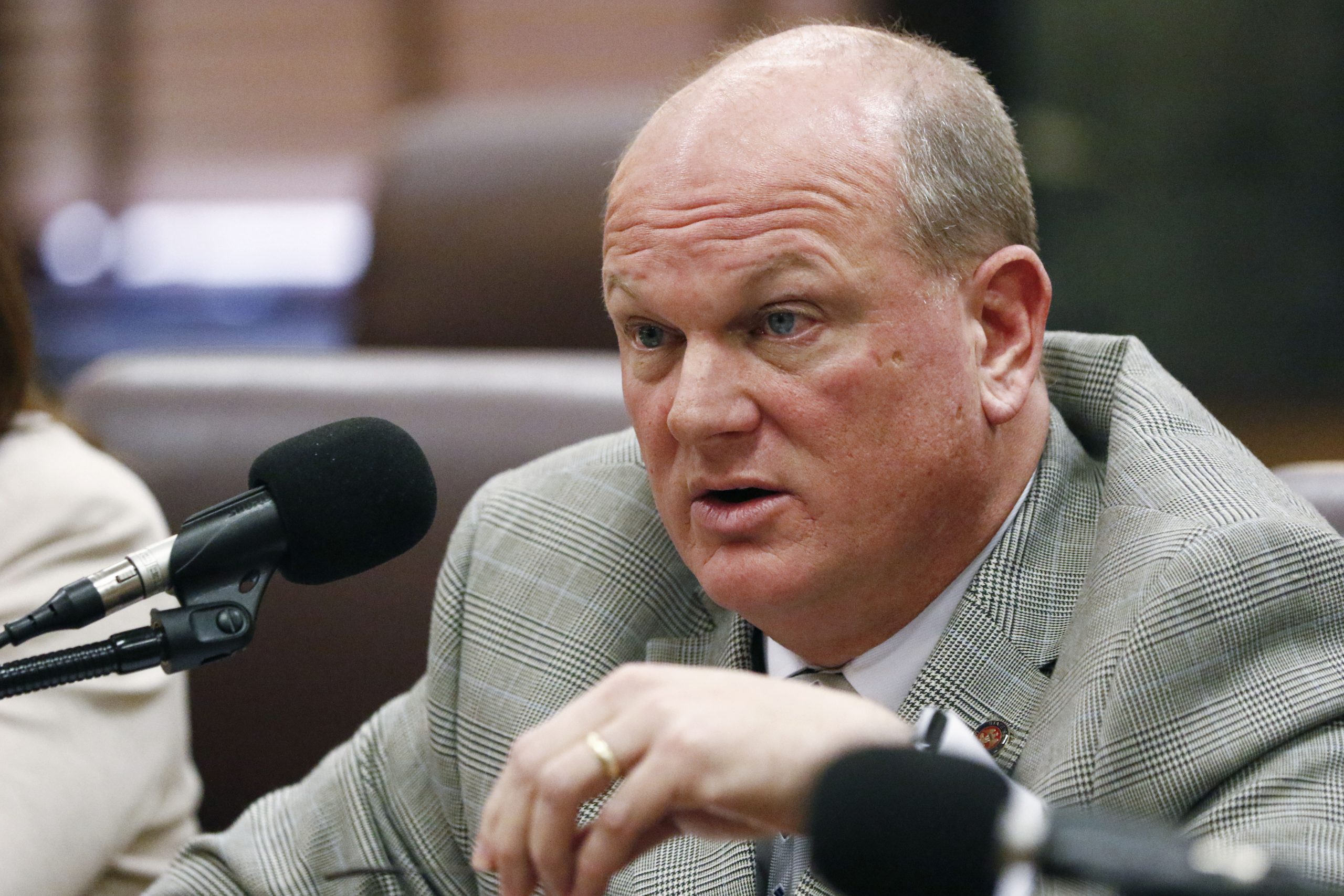 'Out to get Jackson': Bill to create separate courts, police for part of capital city advances over protest
Legislation that has brought hours of bitter debate, has inspired broad negative national attention and has racially divided the Mississippi Legislature about its capital city of Jackson took a penultimate step towards reaching the governor's desk Thursday night.
The Senate passed House Bill 1020, which would create separate, appointed courts for downtown and more affluent, whiter parts of Jackson — the Blackest large city in the nation. The Senate also passed a companion measure that will expand state police jurisdiction in the city.
The vote, over objections from the Jackson legislative delegation and every Black senator, was 31-15. The measure will be taken up by the House, where it is expected to pass, on Friday, likely the last day of the 2023 legislative session. If passed in the House, the measure will reach Gov. Tate Reeves' desk for signature or veto.
If it becomes law, judges for this area will be appointed by the Mississippi Supreme Court chief justice, not elected like everywhere else in Mississippi. People who call for help there will reach a separate 9-1-1 system for the state-run Capitol Police. Those arrested there, even for misdemeanor crimes such as DUI, will be held in a state prison, not a city or county lockup.
White, Republican legislative leaders say they're fed up with crime in the capital city and are trying to help. City and legislative leaders from Jackson say it's an unconstitutional state takeover that smacks of Jim Crow separate-but-equal governance.
READ MORE: House revives state police expansion and bitter fight over Jackson 'takeover'
Weeks of haggling between House and Senate leaders and changes to the measures — including making the separate circuit and municipal-type court systems temporary through 2026 and 2027 — did little to allay opposition.
"It's almost as if folks resent Jackson — politically, economically, socially, racially — and we've been out to get Jackson," said Sen. John Horhn, D-Jackson. "That's what it feels like, in this Legislature, like we're out to get Jackson. It's not that we see a problem and we've got to help our capital city. It's almost as if we're doing everything we can to ensure it fails and gets flushed down the Pearl River.
"… State government has basically left Jackson to its own devices for many years now," Horhn continued. "… You take as much of the resources as you can out of the city, and then you blame us when things go wrong … We will not be a great state if we don't have a great city. We will not be a great state if we don't have a great capital city, and we will not be a great state if Black folks and white folks don't learn to get along and do things for our mutual benefit."
Some lawmakers questioned the legality and constitutionality of the measures.
"There will be two systems of justice for people in Jackson," said Sen. David Blount, D-Jackson. "If you're in this neighborhood, you have one type of justice. If you're in this neighborhood, you have this type. It's fundamentally un-American and unconstitutional. Not only do you have a different kind of justice, people in this part of town have one 9-1-1 system. People in this part have this 9-1-1 system. How is that equal protection under the law? We have almost completely segregated politics in Mississippi right now, let's be honest."
Senate Judiciary Chairman Brice Wiggins, R-Pascagoula, helped haggle out a final version of HB 1020 and argued for its passage. He told his colleagues about inviting two women from New Mexico to come appear before his committee a couple of years ago. He said they stayed in a downtown Jackson hotel the night before the meeting.
"They said they were scared to walk to the Capitol," Wiggins said. "… I could see it in their faces. They thought they were going to be harmed. They had to take a cab. They couldn't walk downtown to the Capitol."
"This is not about race," Wiggins said. "This is about helping the citizens of Jackson … We have to stop the divisive race baiting when all we are trying to do is help our fellow Mississippians."
This article first appeared on Mississippi Today and is republished here under a Creative Commons license.
State board names interim superintendent a day after Senate rejection of Robert Taylor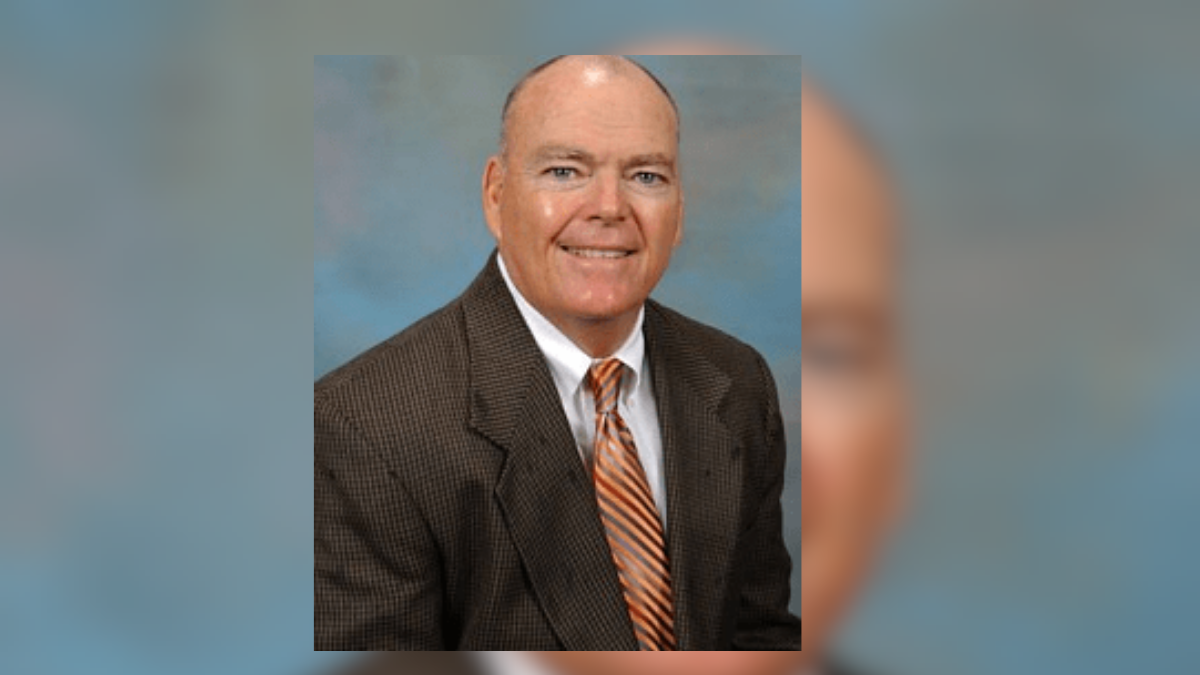 State board names interim superintendent a day after Senate rejection of Robert Taylor
The State Board of Education has named Mike Kent to serve as interim state superintendent for the next three months after the Legislature rejected Robert Taylor, whom the state board originally selected last November.
Taylor, a Mississippi native, had worked in North Carolina public schools in various positions since 1992. He was on the job for just over two months before the Legislature rejected his nomination on Wednesday.
The state superintendent oversees Mississippi's 870 public schools and is appointed by the Board of Education.Kent will serve in the role through June 30 before a long-term interim superintendent will take over, according to a press release. The board will set a timeline for a search for a permanent superintendent at a later date, according to the release.
Kent has served as an interim deputy superintendent at the Mississippi Department of Education since 2012, working on leadership training for principals and superintendents, overseeing districts currently in state takeover, facilitating school district consolidations, and implementing changes to the accountability model. Prior to this role, he was the superintendent of the Madison County School District for over 10 years.
"Mike Kent has deep roots and experience in Mississippi's public school system at the state and district level and is respected throughout the state for his wisdom and effective leadership," Rosemary Aultman, chair of the State Board of Education said in a statement. "The Board is confident he will provide continuity in leadership of the Mississippi Department of Education during this transition."
This article first appeared on Mississippi Today and is republished here under a Creative Commons license.
Did you miss our previous article…
https://www.biloxinewsevents.com/lawmakers-appropriate-extra-620-million-for-roads-as-they-work-to-finish-budget/