Mississippi Delta's Corterrius JaQuavion Allen is DaCakeGoat
When it comes to baking cakes, Allen has big dreams and an artistic flair.
G.O.A.T. is an acronym for Greatest of all Time. Reserved for the best in their field, the term is used widely as examples of athletes. Think Tom Brady, Muhammad Ali, Serena Williams, Tiger Woods. When it comes to baking cakes, a Mississippi Delta boy with big dreams has proclaimed himself DaCakeGoat of Mississippi.
Corterrius JaQuavion Allen has a large presence with an even larger personality. He commands any room with his imposing frame, looking more like a linebacker than a baker.
A native of Shelby, Mississippi, Allen got his start in the kitchen during high school. He worked at The Sweetery, a bakery in Cleveland. He paid attention, and he learned a thing or two about baking. "I hated to do it, but I had to quit that job to be a full-time student."
Allen attended Coahoma Community College where he earned his associate degree.
"I needed to do something to earn some extra money while I was in school, so I baked cupcakes in my mama's kitchen on the weekends and sold them out of my dorm room during the week."
The word spread about the delicious cupcake pop-up in Allen's dorm.
"I was pretty popular on campus, so it was easy for me to get the word out. Once people bought a cupcake from me, they kept coming back for more. The hardest part was that I always sold out. I could have sold a lot more."
There were no Duncan Hinds or Betty Crocker cake mixes in those cupcakes. Allen mixed all his batter from scratch. At first it was basic yellow cake or chocolate, then he got creative, making cupcakes like bacon maple with a small bacon strip atop the buttercream icing.
Allen continued his education at Mississippi Valley State University where he earned a degree in social work. He took his cupcake business to Valley and continued earning extra money. One day someone asked him if he could bake a cake.
"I figured it couldn't be that different from baking cupcakes. The cake turned out fine, however, the decorating part was a disaster. But it tasted good!"
That was all the motivation Allen needed. He began watching YouTube tutorials and practicing, getting more and more confident with sculpting cake to look like everyday objects.
"I grew up watching the Cake Boss (Buddy Valastro, who runs Carlo's Bakery in Hoboken, New Jersey) on television," says Allen. "His style is a lot different from mine."
As Allen's work improved, he felt he was ready for competitions.
"I learned from watching YouTube that there were all kinds of food competitions, and baking cakes is one of them. I got on the internet and stumbled upon a website looking for contestants for a cake competition show."
Allen applied for the show, and when requested, he sent in a slew of photos of his work.
"I didn't hear back, and I kind of forgot about it. Then one day I received an email that said I had made it to the next round. Then I got a request to do an interview with the producers via Zoom. I felt the interview went well, but again, I didn't hear back for a long time, so I tried to put it out of my mind."
The producers from the Food Network liked what they saw, and Allen received a call when he was in Atlanta on spring break.
"We had just arrived at the hotel – we had not checked into our room yet. I stepped into the men's room in the hotel lobby to talk on the phone. They told me I had been selected to be on the Food Network's Halloween Wars show. I ran out into the lobby hooting and hollering!"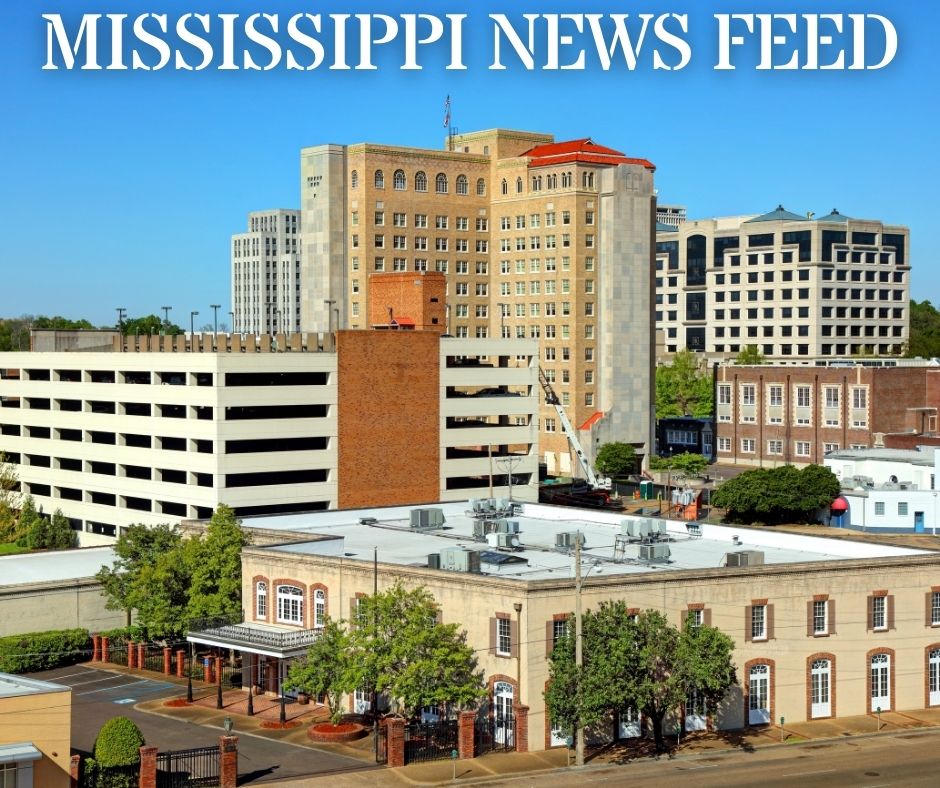 Allen flew to Utah where the Food Network had a studio and kitchen "in the middle of nowhere." He was assigned to a team that included himself and two women, one from Florida, one from Las Vegas.
"It was a fun experience, but nerve wracking at first. Once I got into the groove, I thought I could do that every day."
Allen says that the women, who were complete strangers when they were thrust together, are now good friends. "I just talked to the one in Vegas last week."
After the Food Network appearance, Allen got an unexpected call from Netflix. They were doing a game show-format baking show called Is It Cake, Too? The premise is that the bakers create hyper-realistic cakes that look like everyday objects.
"It was a game of deception," says Allen. "The idea was to bake a cake that looked like something you see every day and try to fool the three celebrity judges." Allen made it through episode four out of eight episodes before being cut.
It seems that having an artistic flair would be helpful, but Allen says that in school he always participated in the reading fair competitions, but he couldn't draw. "I did know how to put things together."
When he is creating one of his look-alike cakes, he refers to the real thing and works to carefully recreate each detail with cake and icing.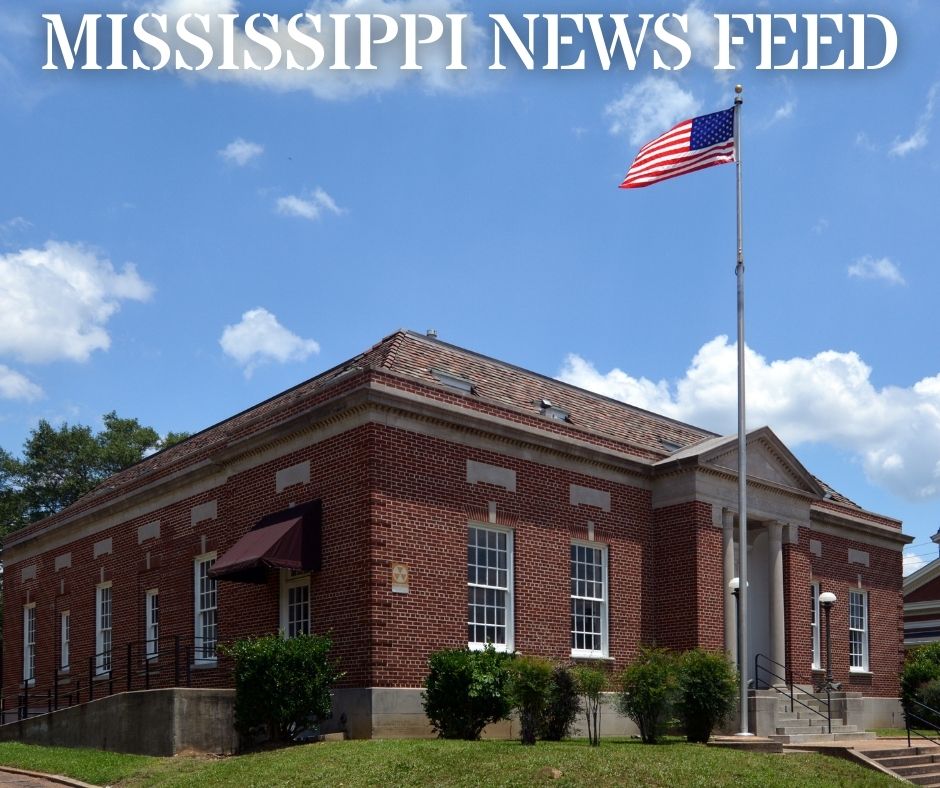 One of his most difficult cakes was a life-sized Louis Vuitton duffle bag filled with money for the rapper Big Boogie's birthday bash.
"I stepped out in faith on that one," he laughs. "It was 55 pounds, and five layers of sheet cake. I had to drive it up to Memphis for the party." Allen says he was invited to stay for the party, and they treated him like royalty because of the Halloween Wars show. "They actually called me up to the stage," he says.
For fun one day, Allen made a cake that looked exactly like a can of Betty Crocker Rich & Creamy vanilla frosting.
"I wanted to prank one of the cashiers at Dollar General where I used to work. I told the manager about it, so she was there to video me as I went up to the counter to have my friend ring up my 'purchase.' Just as she was about to reach for it, I grabbed it and took a big bite out of it!"
Allen says he is still close to his mom, who by the way, cooks but doesn't bake. He formed his own business, CJA's Cakes and Cupcakes in April 2022. He has been busy making all kinds of custom cakes, including many wedding cakes. He even travels to locations around the country to bake. "I'm headed to Florida soon."
Corterrius Allen's cake creations can be seen on his Instagram page @dacakegoat.
The post Mississippi Delta's Corterrius JaQuavion Allen is DaCakeGoat appeared first on Magnolia Tribune.
…
By: Susan Marquez
Title: Mississippi Delta's Corterrius JaQuavion Allen is DaCakeGoat

Published Date: Thu, 14 Sep 2023 14:36:27 +0000
MHA parts ways with President & CEO Moore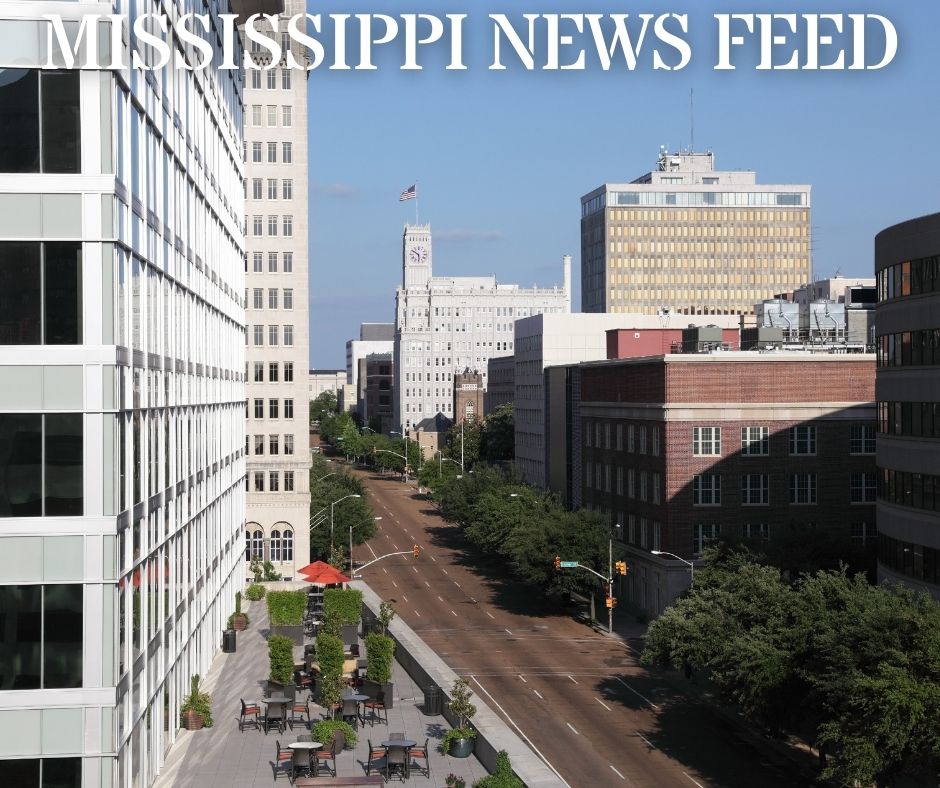 The Mississippi Hospital Association and its outgoing President Tim Moore have been under scrutiny for months following the terminations of membership by a number of hospital systems. MHA's donation to Democratic gubernatorial candidate Presley has also been a point of contention.
The Mississippi Hospital Association (MHA) has not only lost significant membership this year, but its Board of Governors is now looking for a new President and CEO.
On Friday, it was made known that MHA had parted ways with longtime President and CEO Tim Moore. The decision had been forthcoming for some time.
"I have really enjoyed my time at MHA and tried to represent the hospitals across the state, and I'm sure, in the future, I'll find a way to continue to do that," Moore told Magnolia Tribune.
As for what led to the decision by the MHA Board, Moore said that would have to come from chairman Lee McCall, the CEO at Neshoba General Hospital. Calls to McCall were not immediately returned.
The Mississippi Hospital Association has been under scrutiny since it was first made known in a series of Magnolia Tribune articles that key hospital systems across the state were leaving the organization over what was described as a loss of confidence in the MHA leadership.
The University of Mississippi Medical Center made their exit first. In a letter noticing MHA of its termination of membership, Vice Chancellor LouAnne Woodward and Associate Vice Chancellor for Clinical Affairs Alan Jones noted the decision came "due to recurring behavior including insufficient transparency around decision making, a misaligned strategic vision and lack of effective communication."
Within days, George Regional, Memorial in Gulfport, and Singing River Health System followed suit, leaving MHA for similarly stated reasons as voiced by UMMC leadership.
The exit of these hospital systems and others came after the political action committee (PAC) of MHA, Friends of Mississippi Hospitals PAC, made a donation to Democratic gubernatorial candidate Brandon Presley's campaign in the amount of $250,000. It is the largest donation on record for Friends of Mississippi Hospitals PAC.
However, the hospitals that left MHA would not comment as to whether or not the donation impacted their decision to terminate membership.
MHA has been one of the most vocal advocates for Medicaid expansion in the state, going so far as to propose a ballot initiative in 2022. Democratic candidate Presley has made expansion the central theme of his campaign, focusing most of his energy on the state's "health care crisis." Despite various operational, population, and financial factors impacting the stability of hospitals in Mississippi, Presley has attempted to lay their problems solely at the feet of Governor Tate Reeves' opposition to expanding the welfare program.
The incumbent Republican Governor Reeves has repeatedly voiced concerns about the cost and efficacy of Medicaid expansion over the years, dating back to when he was Lieutenant Governor. Even in announcing plans this week to reform Medicaid reimbursements for hospitals, which could provide roughly $700 million in revenue for the health systems across the state when implemented, Governor Reeves questioned the wisdom of adding more to the welfare rolls.
As for the MHA going forward, a notice sent to members on Friday said outgoing President and CEO Moore "will continue serving as needed" through November 30th. MHA Chief Operating Officer Dr. Kim Hoover will serve as acting President and CEO beginning September 25th and throughout the search process as the Board looks to name Moore's permanent replacement.
MHA will hold a virtual meeting with its members on Tuesday to further discuss the organization's changes and to answer questions.
The post MHA parts ways with President & CEO Moore appeared first on Magnolia Tribune.
…
By: Frank Corder
Title: MHA parts ways with President & CEO Moore

Published Date: Fri, 22 Sep 2023 17:57:36 +0000
Did you miss our previous article…
https://www.biloxinewsevents.com/why-businesses-should-support-a-citizens-police-academy/
Why businesses should support a Citizens Police Academy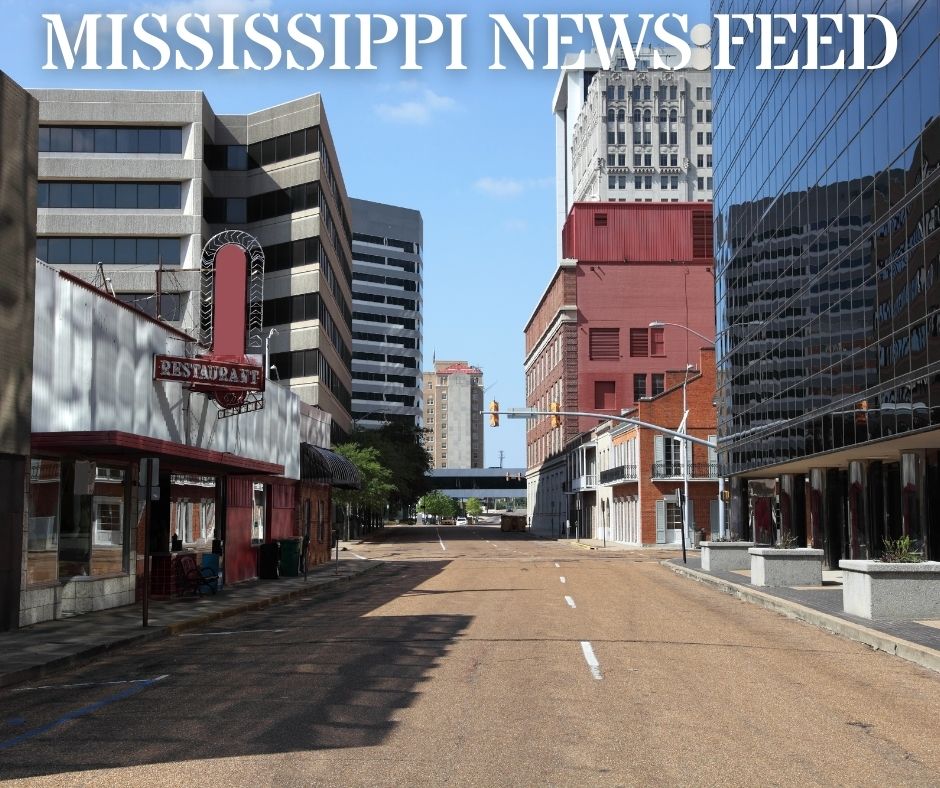 Columnist Phil Hardwick writes that supporting your local citizens police academy is not only good for public safety but can also benefit businesses in the long run.
Does your business support your local police?
Of course, it does. What a silly question. Or maybe it doesn't.
Across the country, local law enforcement agencies are facing public praise and criticism as never before. Mass shootings, for example, have put law enforcement in the spotlight. Traffic stops and arrests on video show police actions of all types. Recent law enforcement misbehavior, such as that in Rankin County, lead many people to advocate that some police reform is needed.
That leads us to this question: How much do you know about your local police department or sheriff's office? What's their policy on use of force, vehicle pursuits, no-knock searches, and community policing?
Recently, I had the opportunity to attend my local police department's Citizen Police Academy. It's held once a year to familiarize participants with the local department. Sessions meet once a week for several weeks and include a wide variety of subjects, including visits to the jail and emergency operations center. There is even a day at the firing range and a ride-along with an officer evening.  In short, it was a behind-the-scenes look at how law enforcement operates, including classroom instruction and hands-on training.   
Personally, it was very enlightening to compare today's law enforcement with that when I was a police officer many years ago. None of the other participants in our class had a law enforcement background. They came away with a new appreciation about the local police.
Unfortunately, many businesses fail to recognize the importance of supporting their local Citizens Police Academy if they even have one. They may view it as a government program that doesn't directly benefit their business. However, there are several compelling reasons why businesses should support their local Citizens Police Academy.
First and foremost, a Citizens Police Academy can improve public safety in the local community. By educating citizens about law enforcement practices, participants can become more aware of potential safety threats and how to prevent them. This can lead to a safer and more secure community, which can have a positive impact on local businesses. When people feel safe, they are more likely to go out and support local businesses, which can lead to increased sales and revenue.
Second, a Citizens Police Academy can improve community relations between law enforcement and residents. In recent years, there have been numerous high-profile incidents of police brutality and excessive force. These incidents have eroded public trust in law enforcement and created a divide between police and the communities they serve. By participating in a Citizens Police Academy, community members can gain a better understanding of law enforcement practices and build relationships with police officers. Also, it can show individual officers that the community cares. This can lead to increased trust and cooperation, which can benefit both law enforcement and local businesses.
Third, supporting the local Citizens Police Academy can be a way for businesses to demonstrate their commitment to the community. By sponsoring or donating to the program, businesses can show that they care about the safety and well-being of their customers and employees. This can enhance the reputation of the business and increase customer loyalty.
Finally, supporting the local Citizens Police Academy can be a way for businesses to give back to their community. Law enforcement is an essential public service that relies on the support of the community to function effectively. By supporting the local Citizens Police Academy, businesses can help ensure that law enforcement has the resources and support it needs to keep the community safe.
In conclusion, supporting the local citizens police academy is not only good for public safety but can also benefit businesses in the long run. By promoting community safety and building relationships with law enforcement, businesses can enhance their reputation and increase customer loyalty. Furthermore, by supporting law enforcement, businesses can give back to the community and ensure that it remains a safe and prosperous place to live and work.
If your community does not have a Citizens Police Academy and you would like to learn more, contact me at phil@philhardwick.com and I'll share more specific information.
The post Why businesses should support a Citizens Police Academy appeared first on Magnolia Tribune.
…
By: Phil Hardwick
Title: Why businesses should support a Citizens Police Academy

Published Date: Fri, 22 Sep 2023 15:00:00 +0000
Did you miss our previous article…
https://www.biloxinewsevents.com/long-beach-middles-house-system-gives-students-unique-life-lessons/
Long Beach Middle's house system gives students unique life lessons
Community, purpose and responsibility are just some of the lessons for students.
To make the transition from elementary to secondary easier, a Mississippi school district's middle school is utilizing a unique system to give students a sense of purpose, community and responsibility.
Long Beach Middle School's administration got the idea to implement the Ron Clark Academy House System after touring a private school where its successes were on display, said Principal Johanna Hughey.
Similar house systems have been implemented in other Mississippi school districts, with many of them at the elementary level.
In 2019, the RCA House System became part of the Long Beach Middle School. It works kind of like the house system in the fictional Harry Potter series, but instead of a talking hat choosing the house, students pick a wrist band from a box. About 90 students are in each of the school's five houses.
"We want to create experiences for the students to look back on and think it was fun," said Hughey.
Students are placed in their houses at the beginning of their 7th grade year and then participate in monthly meetings and house rallies each nine weeks.
Teachers and administrators are also assigned to a house for the duration of their career, establishing a sense of belonging for the children who are in the same house. As students walk the halls, they can identify a teacher's house by the small flags that adorn the door to each classroom.
Each house features a crest that defines that house's animal, color and words of pride.
English Language Arts Interventionist Mary Woodruff said most of the house names are Latin in origin, but some come from other languages. House names include Paratum, Quantum, Mutunci, Fidum and Nitimini.
Similar to how houses work in the Harry Potter series, students earn points for their house through challenges, grades, events and behavior. Points can be earned for being on the honor roll, not being referred to the office for bad behavior and not having any unexcused absences, Guidance Counselor Lisa Starita said. The points system also allows the students see how their actions affect others, giving them a sense of community.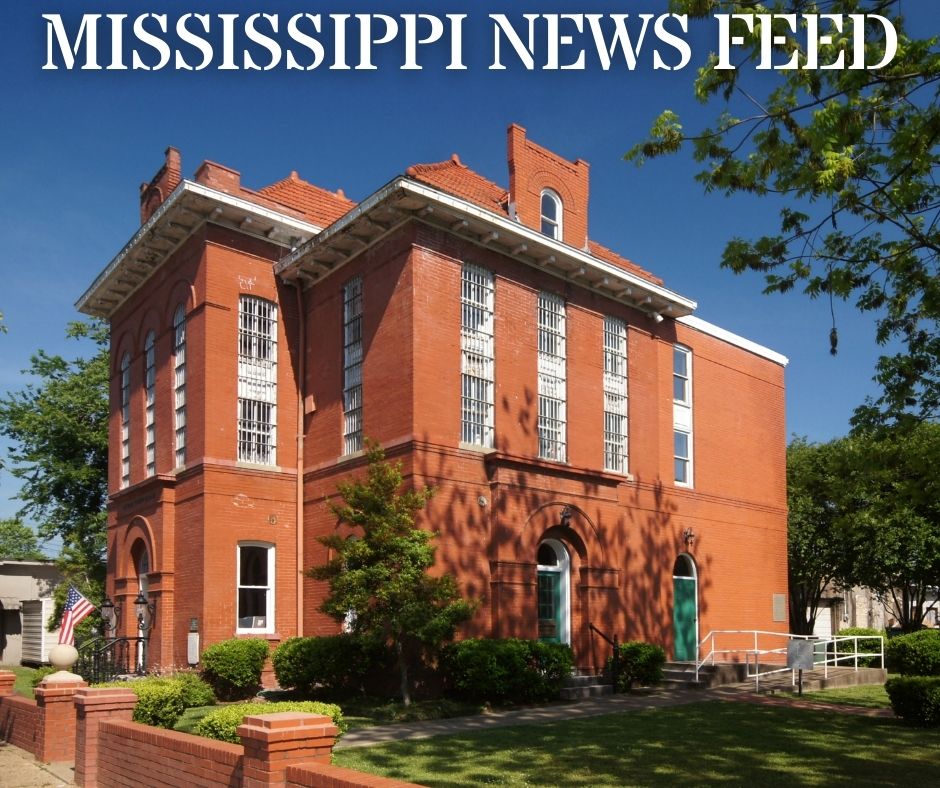 Houses also engage with the larger community through fundraisers or gathering donations for a cause. By giving them a sense of connection, students behave better and work harder.
"Students don't want to disappoint teachers they like," Starita said.
Since the implementation of the house system student misbehavior has declined. In the first year it was implemented, office referrals dropped drastically.
Being in a house also allows every student to take on a leadership role. Woodruff said most house leaders she has seen are not the popular kids in school.
Even though the students only attend the middle school for 7th and 8th grades, they carry the connection built by the house system into high school.
"We say five houses, one family, and that's what we mean," said Starita.
While the high school does not officially participate in the house system, Woodruff said the graduating class that attended the middle school in 2019 will walk the halls of Long Beach Middle School wearing the house pins they were assigned years ago.
Initially, some parents expressed concern about the system. But through a modified open house called "Crash The House," the parents were presented with the opportunity to see how the houses work, and how participation in the system can help their child succeed in the school. "Crash The House" lasts longer than a regular open house, because the event puts parents in the same houses as their children before sending them on a tour of the school. During the tour parents visit stations where they meet teachers and learn about each house from the school's students.
Today, it's been accepted by the adults so well that they buy multiple house shirts for their children and themselves, Starita said.
The post Long Beach Middle's house system gives students unique life lessons appeared first on Magnolia Tribune.
…
By: Jeremy Pittari
Title: Long Beach Middle's house system gives students unique life lessons

Published Date: Fri, 22 Sep 2023 14:35:23 +0000
Did you miss our previous article…
https://www.biloxinewsevents.com/parrishs-2023-college-football-picks-and-predictions-week-4/